Air Force colonel begins his third Yokota assignment — this time as wing commander
by
Seth Robson
June 22, 2020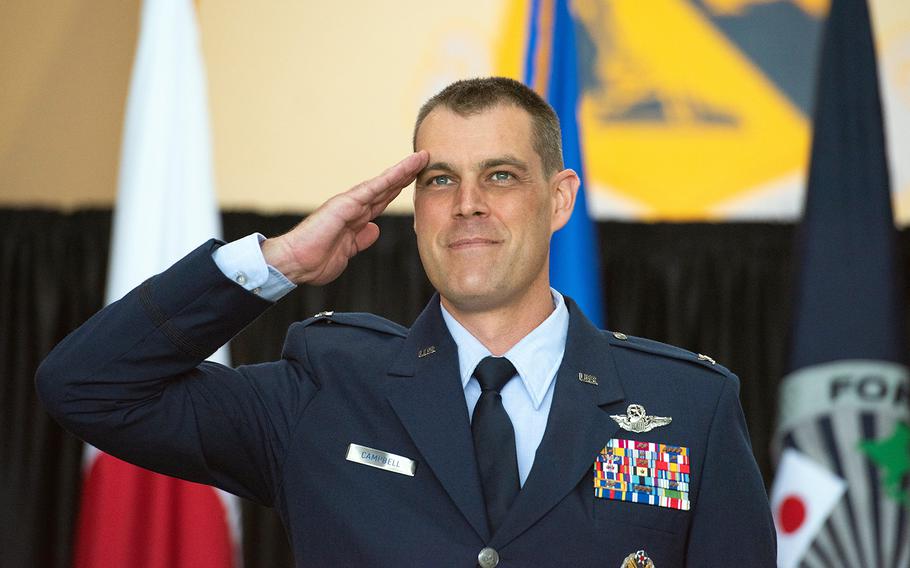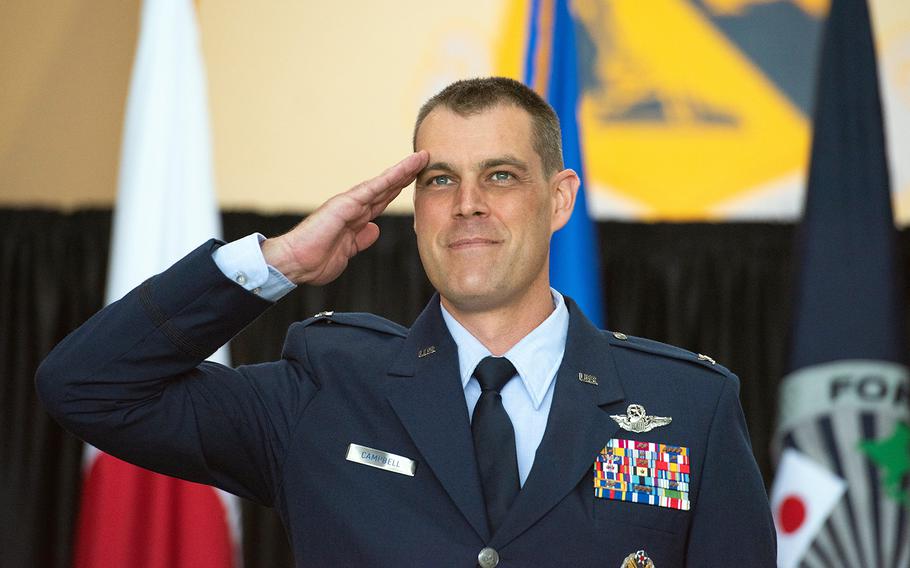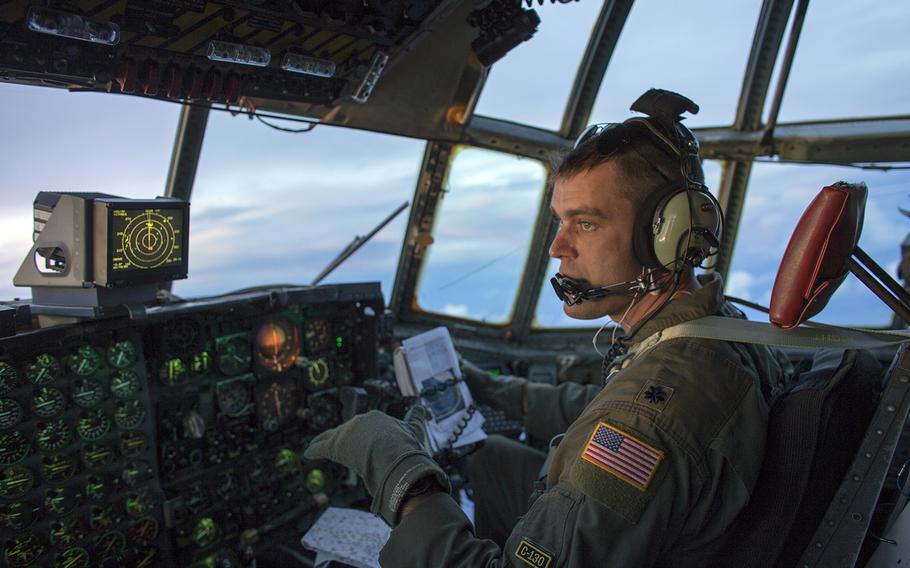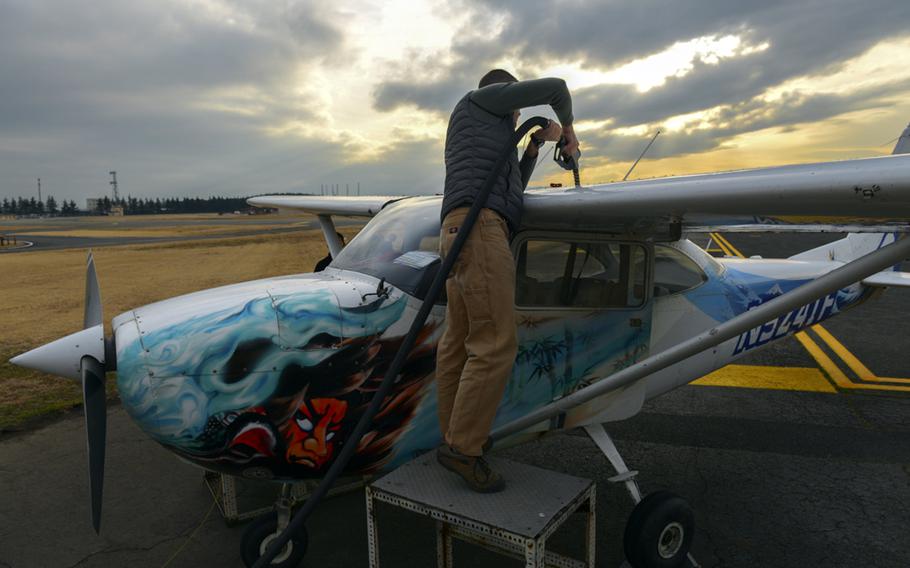 YOKOTA AIR BASE, Japan — A tactical airlift pilot with hundreds of combat flight hours has assumed command of the Air Force's home in Tokyo, which remains ready to respond to "malign actions" by China, North Korea and Russia, according to U.S. Forces Japan commander Lt. Gen. Kevin Schneider.
Col. Andrew Campbell took charge of the 374th Airlift Wing on Monday in front of a sparse crowd at a hangar beside Yokota's runway. Attendance was limited due to the coronavirus; however, the event was broadcast on the base's official Facebook page.
The wing, which operates 14 C-130J Super Hercules aircraft along with several UH-1 Huey helicopters and C-12 transports, is the Air Force's only airlift wing in the region. It's also home to a squadron of CV-22 Osprey tiltrotor aircraft.
Campbell entered the Air Force in 1997 through ROTC at Pennsylvania State University. He had already served two tours at Yokota — one as commander of the 36th Airlift Squadron — and returns to Japan after a stint at Bagram Airfield in Afghanistan, where he served as vice commander of the 455th Expeditionary Wing.
The 374th's outgoing commander, Col. Otis Jones, did not attend Monday's ceremony, because he is already on his way to an assignment as vice superintendent of the Air Force Academy near Colorado Springs, Colo.
Schneider, who presided over the event, told Campbell he's inheriting a wing that's already firing on all cylinders.
"Yokota boasts some of the most operationally ready and resilient airmen," he said.
Those who may have questioned the wing's ability to operate during the coronavirus pandemic got their answer during last month's Samurai Surge drill, which involved launching about 20 aircraft, he added.
The drill involved many of the wing's aircraft operating alongside two Osprey.
"It didn't go unnoticed," he said.
In the past two years, the wing has participated in 20 exercises with 15 partner nations, Schneider said.
"The 374th Airlift Wing will remain critically vital," he said, adding that it can respond to any major crisis or contingency.
"Whether it is dealing with an unseen enemy like the coronavirus or more visible threats like typhoons or malign actions by Beijing, Pyongyang and Moscow, Yokota Air Base continues to demonstrate that it is one of the most capable and most resilient bases in the United States Air Force," he said.
An experienced C-130 and C-21 pilot, Campbell has more than 4,700 flight hours and over 750 combat hours, Schneider added.
After taking command, Campbell told those assembled that his first Yokota tour was in 1999 as a junior officer. He came back in 2012 and led the 36th Airlift Squadron when it flew missions during the Kumamoto earthquakes in southern Japan in 2016.
Campbell trained for his single-engine pilot's license at Yokota's Aeroclub, and said in a March 2016 Air Force article about the club that he wanted to take his son flying, something he couldn't do as a C-130 pilot.
Campbell said the coronavirus will be the first challenge of his command. The key to overcoming such challenges will be "danketsu," he said, using the Japanese word for unity.
robson.seth@stripes.com Twitter: @SethRobson1