Agent Orange allegations putting strain on local community
by
Yoo Kyong Chang Ashley Rowland
June 7, 2011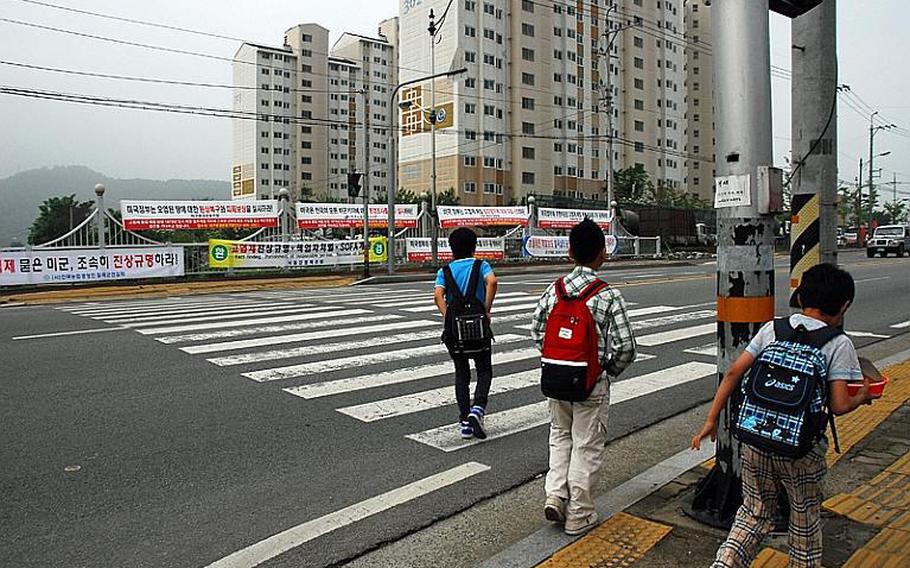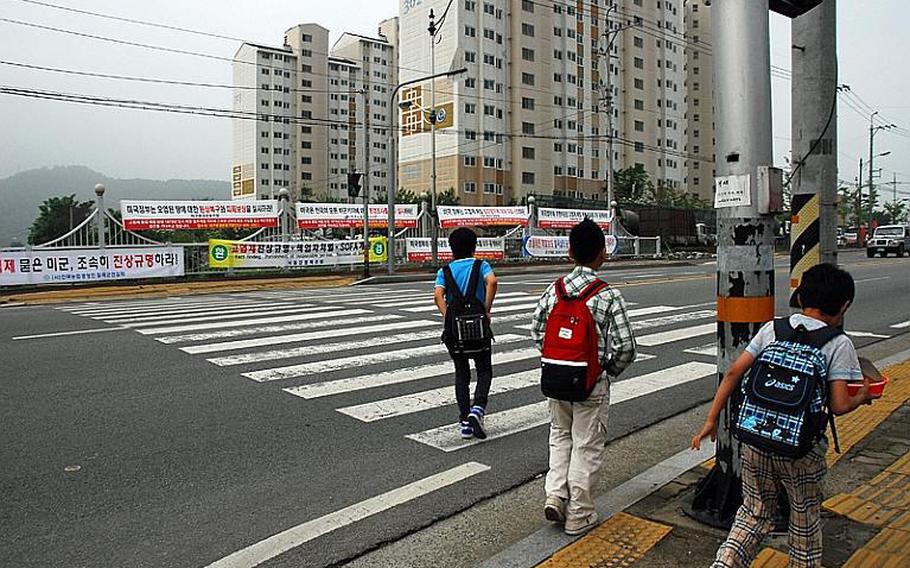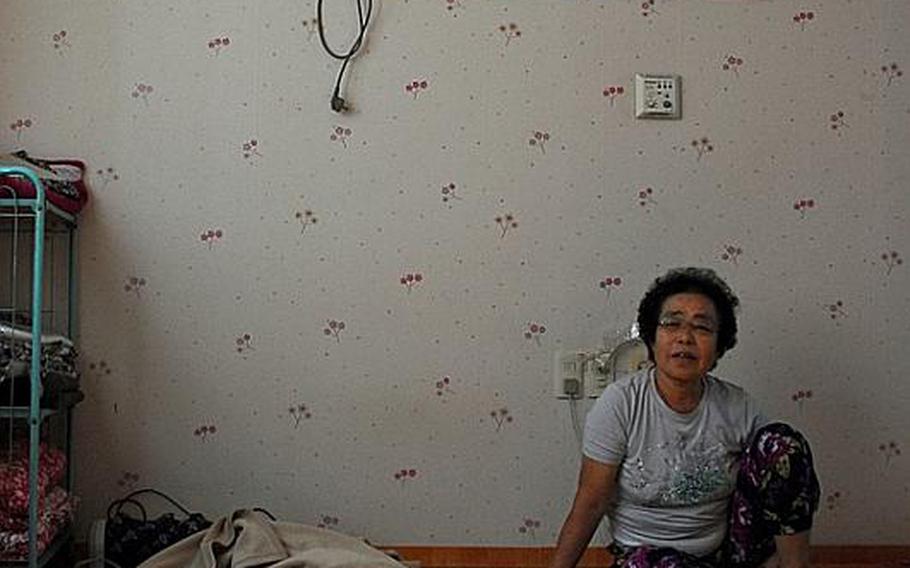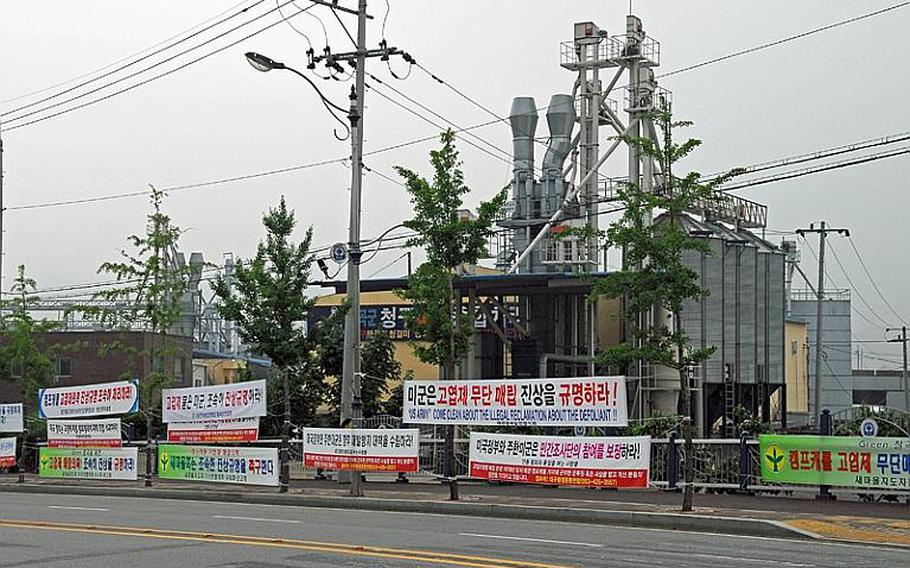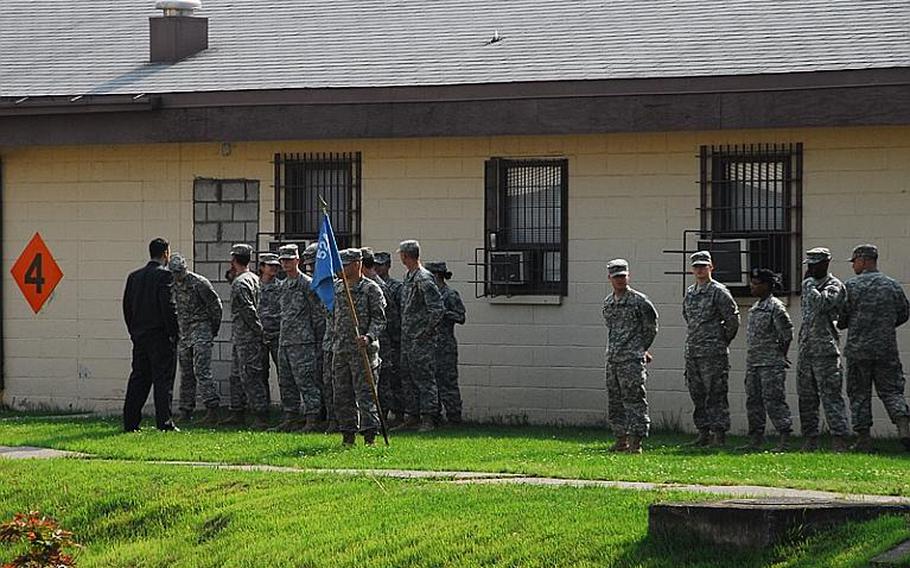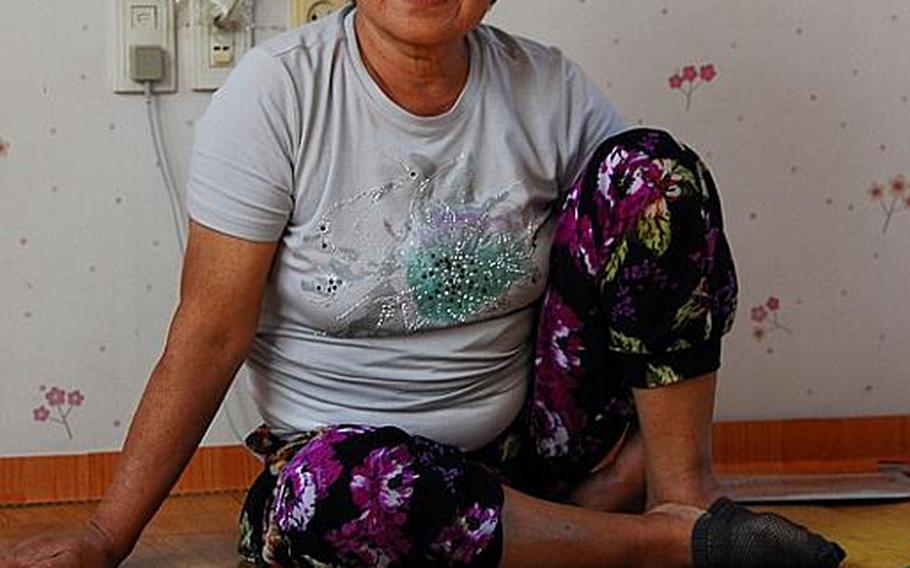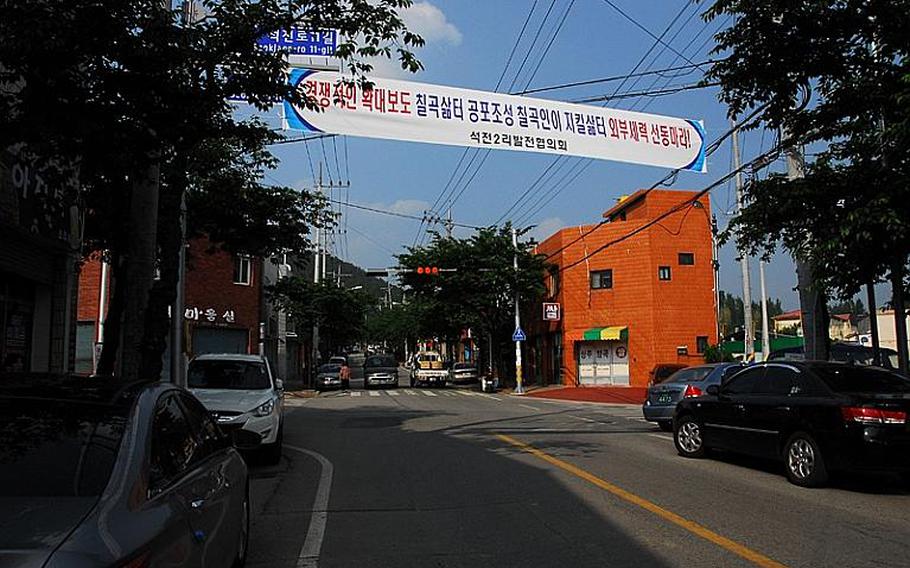 CAMP CARROLL, South Korea — A simple banner suspended above a quiet, two-lane street lined with mom-and-pop restaurants, tailor shops and bars with names like Cherry Club and Maxim, delivers a stern message: Reporters and protesters, leave us alone.
For nearly a month, sleepy Camp Carroll and the surrounding city of Waegwan have attracted national attention after three former U.S. soldiers claimed they buried Agent Orange, a toxic defoliant used during the Vietnam War, there more than three decades ago.
South Korea and the U.S. are investigating their claims, and the U.S. says it has no proof — other than the veterans' claims — that Agent Orange was buried there. However, the military says records show that a large number of barrels of chemicals, including pesticides, herbicides and solvents, were removed from the base in 1979 and 1980, though nobody knows where they were taken.
Residents of Seokjeon-ri, a village just outside the camp gates, say the allegations, whether true or not, have already had a profound effect on their community. Farmers have trouble selling their melons and vegetables because customers fear they are tainted. The constant presence of protesters, mostly environmental activists and leftist political groups, has driven away customers. And the allegations have eroded the tenuous trust between the U.S. military and South Koreans, residents say.
"I would like to believe it's not true," said An Byung-ju, 74, who has rented a house outside the base to soldiers for four decades and said they have always been respectful and kind to her. Now, she is angry at both the U.S. government and military, and worries that her young grandchildren may someday get sick because they were exposed to Agent Orange.
An, who follows news of the investigation on television reports, is also angry that the investigation into the allegations has dragged on but provided no answers.
"USFK says a few words in English, and I don't understand," she said. "Then, Koreans speak a few more words again, and things are not decided, again and again.
"The media reports that the (environmental) survey will be done this day or that day, but it has been repeatedly delayed," she said. "In reality, everything is at a standstill."
'What's Agent Orange?'
Within the camp gates, news of the allegations barely made a ripple.
"What's Agent Orange?" two young soldiers responded last week when asked if they had been disturbed by protests outside the 99-acre base, where about 3,000 troops are stationed.
Many of the dozen or so soldiers approached by a reporter said they had not heard about the Agent Orange controversy, though U.S. Army Garrison-Daegu spokesman Philip Molter said base leaders had been instructed to refer questions about Agent Orange to 8th Army public affairs officials.
Several troops, when told about the veterans' claims, were skeptical.
"There's no way it's here," said Pvt. Robert Allen, who heard about it in news reports. "Somebody would have found it by now."
South Korea and the U.S. began looking for evidence of Agent Orange last week on a grassy hill near the base's helipad, where the veterans claim they buried drums of the chemical. Water samples are being collected and ground-penetrating radar that can detect underground objects or changes in soil density that could indicate previous digging is being used.
Not everyone outside the base believes the U.S. buried Agent Orange there.
"If defoliants were dumped there, trees would have died or the drinking water would have been polluted, but everything has been fine until now," said a 78-year-old man who moved to Waegwan in 1979, the same year the military says it unearthed chemicals that were buried on the base. Like most residents who were interviewed, he declined to give his name because he feared negative attention would harm his business.
"Nobody in the village is interested in this," he said.
A need to protest
But outside the camp's main gate, more than three dozen banners denouncing the U.S. are stretched across a fence on the other side of the street, in full view of anyone entering or leaving Carroll. Most are written in Korean, and urge the U.S. to "reveal the truth quickly," to restore the alleged polluted area and provide compensation for any damages.
A handful of protests --- ranging from a march that included several hundred people to a candlelight vigil that attracts 100 or so people every Friday --- has been held each week outside the base. The protests have caused no disturbance on the base, Molter said, though some Koreans say the ongoing demonstrations have hurt their businesses.
Down the street, a convenience store owner, 37, said residents are worried about developing cancer from their possible exposure to Agent Orange. Like several people interviewed, he said he believes there needs to be more protests because "if we don't complain about the military's wrongdoings, it might get worse."
"USFK cheated us," he said. "I have begun to distrust them, even though I thought of them earlier as good people from an advanced country."
A supermarket owner said he was angry at his own government as well as the U.S.
"The South Korean government must know about this because the amount of Agent Orange that was buried was so much," said the 56-year-old. "The South Korean government is pretending not to know."
U.S. military officials have repeatedly emphasized that they are conducting their end of the investigation openly and transparently.
Experts say most South Koreans believe the allegations that Agent Orange was buried at Camp Carroll and other chemicals were buried at other U.S. bases that have since been returned to South Korean control. The experts say how the U.S. responds to the allegations will determine whether protests grow to the size of those seen in 2002, when a U.S. armored vehicle ran over two South Korean girls; or in 2008, when hundreds of thousands of South Koreans demonstrated against the import of U.S. beef.
"People will closely observe the reaction of the U.S. government," said Shin Jin-wook, a sociology professor at Chung-Ang University in Seoul. "If Koreans feel the U.S. government believes this is unimportant, the demonstrations might grow."
chang.yookyong@pstripes.osd.mil