GALLERY
After 50 years, 'Iron' Brigade prepares to inactivate in South Korea
by
Seth Robson
June 16, 2015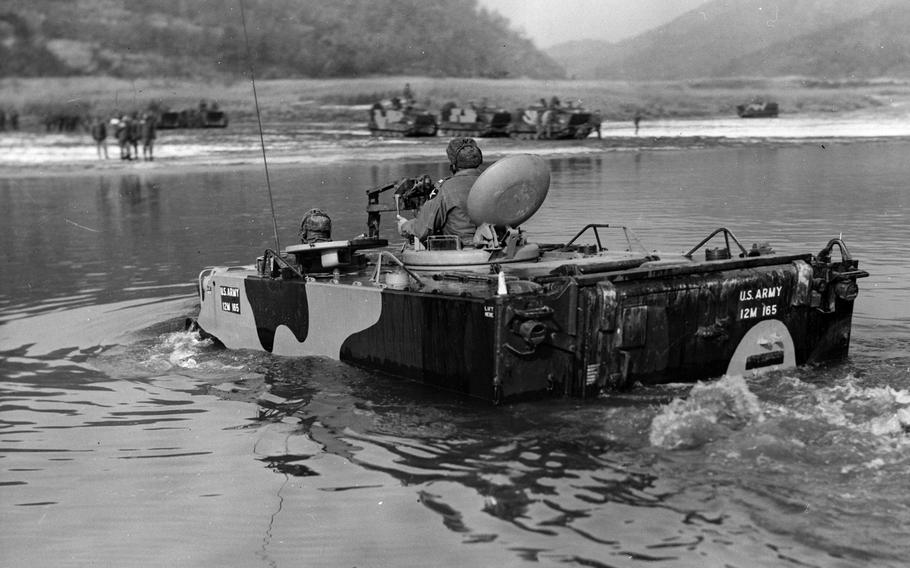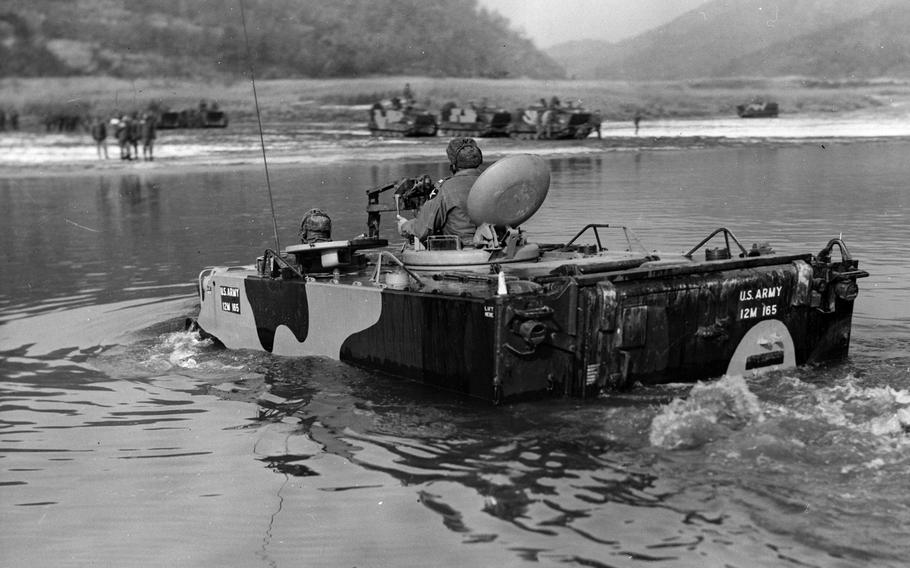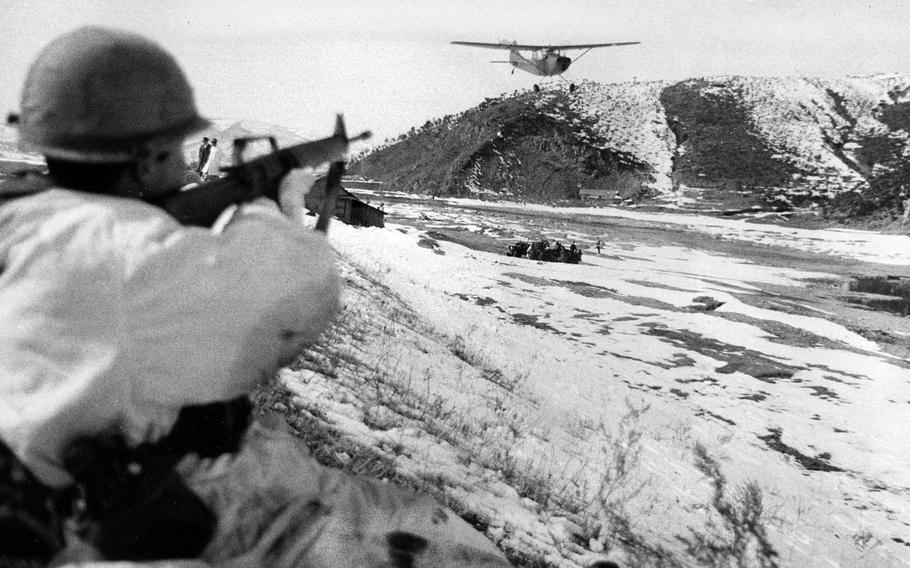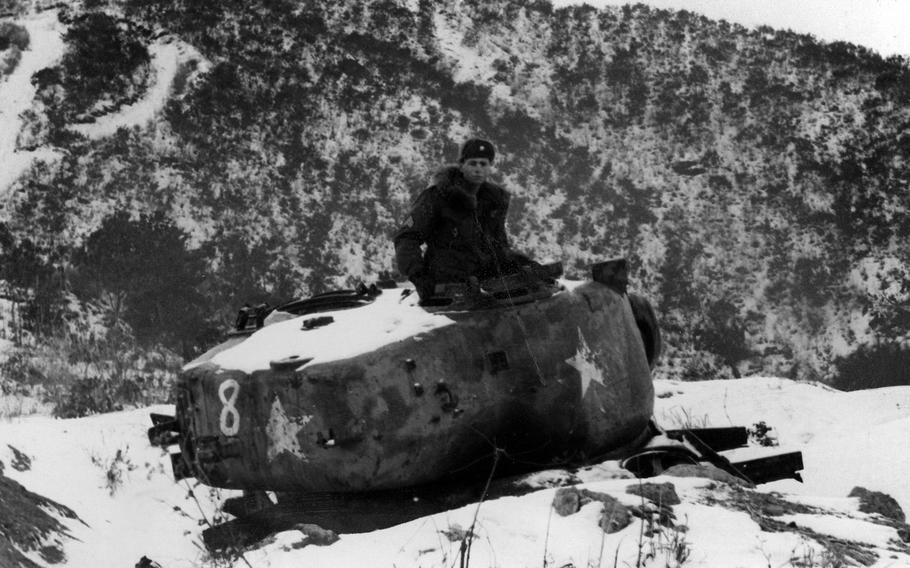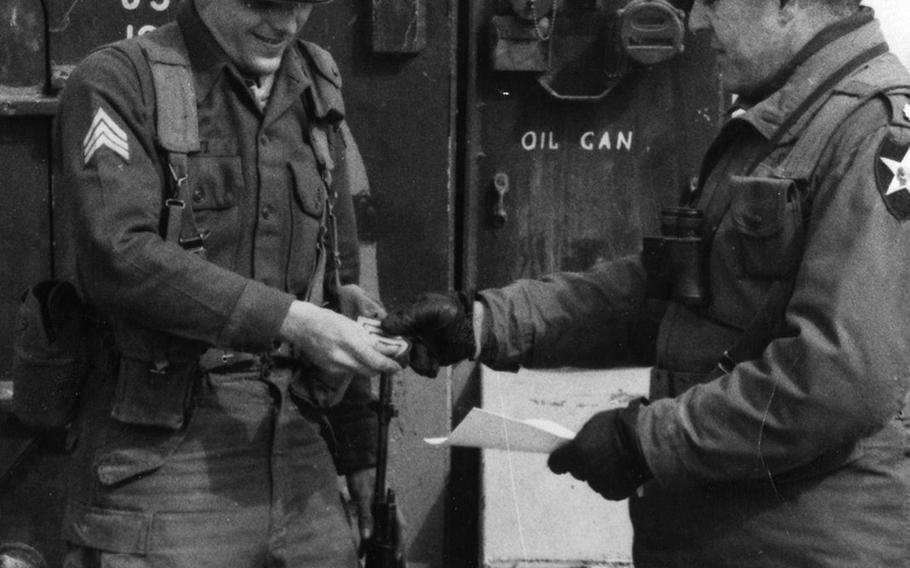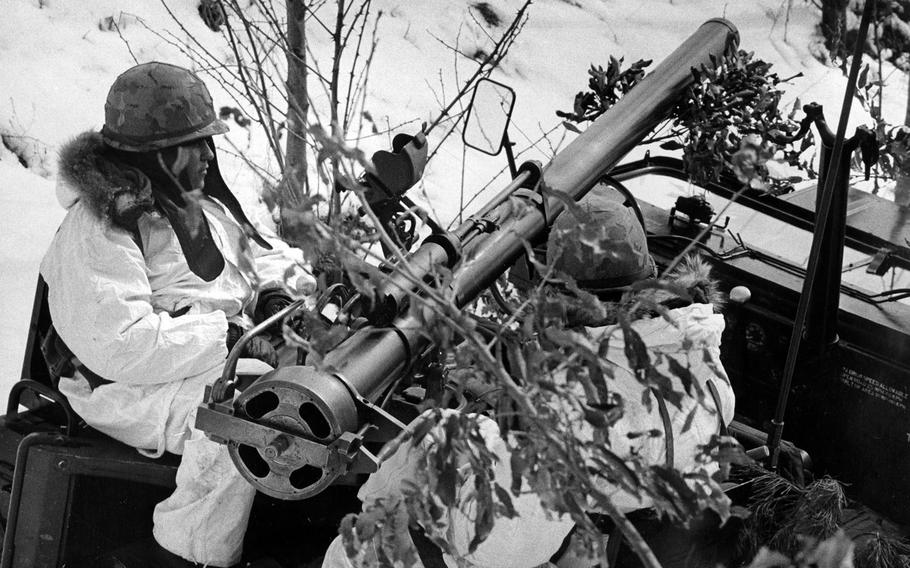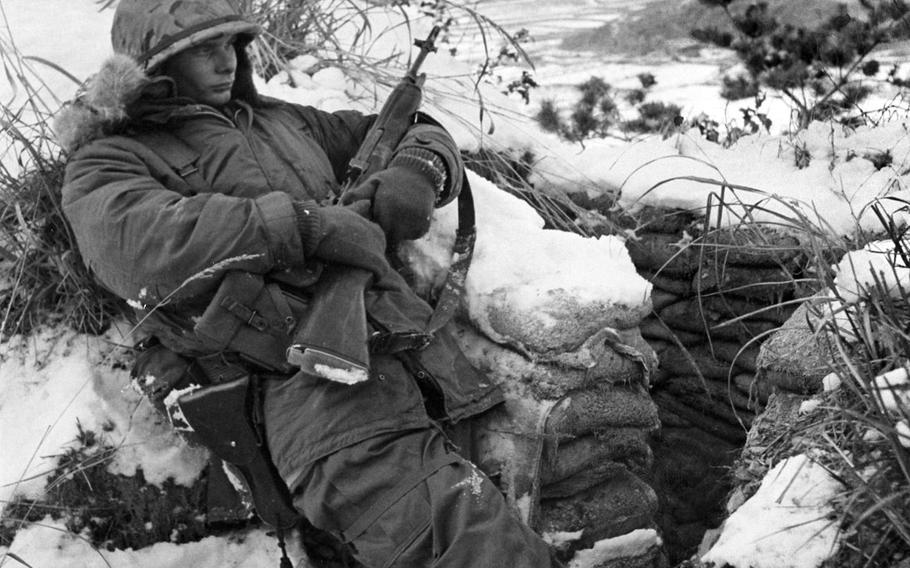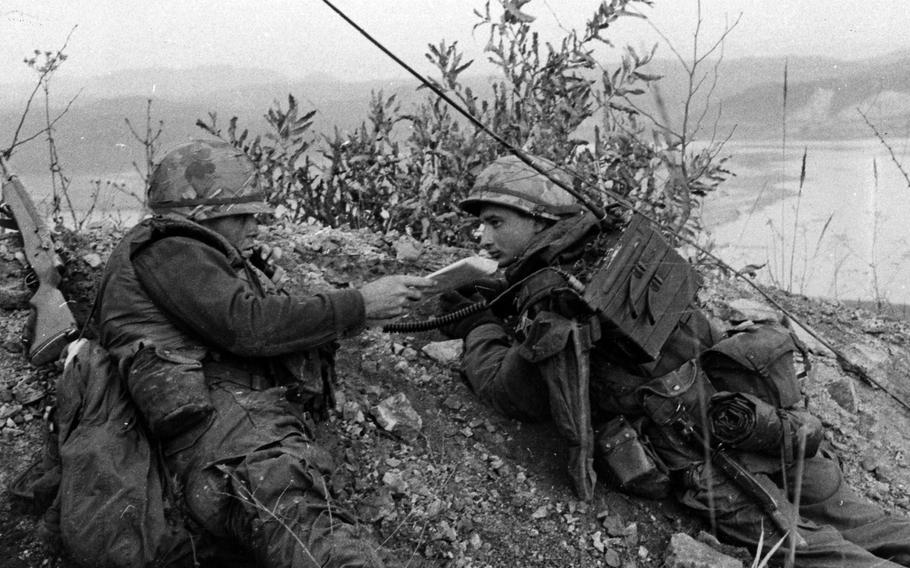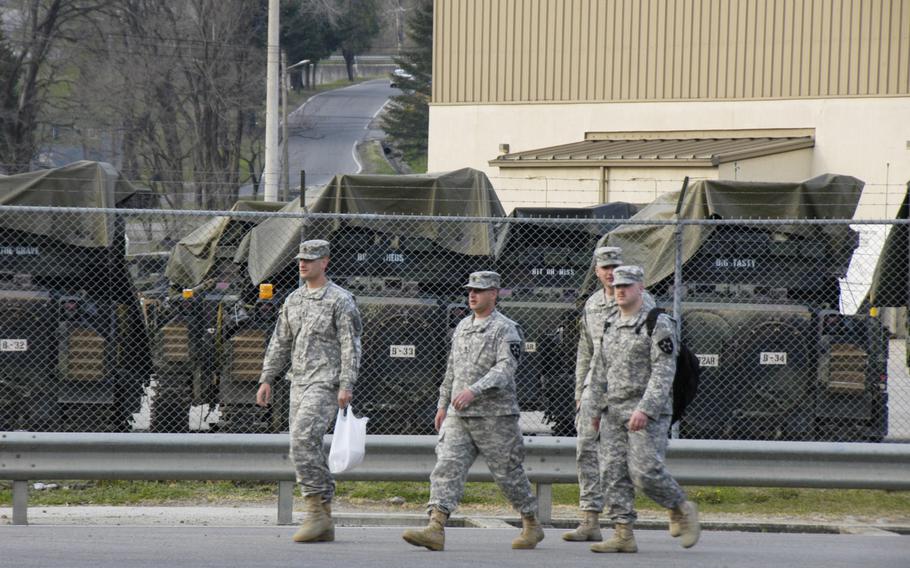 CAMP HOVEY, South Korea — Spring cleaning was a bigger chore than usual for the 1st "Iron" Brigade Combat Team this year. Soldiers have been clearing out gear accumulated from 50 years on the Korean Peninsula.
In Korea since July 1965, the Iron Brigade is preparing to inactivate and turn over its mission to 4,600 soldiers from the 1st Cavalry Division's 2nd Brigade Combat Team. The Fort Hood, Texas-based unit will be the first rotational heavy brigade to deploy to South Korea when it takes over July 2.
Members of 1st Brigade have been going through nooks and crannies at Camp Hovey, their base just south of the Demilitarized Zone, and turning in excess equipment that has piled up over the decades.
Lt. Col. Darrell O'Steen, 45, of Douglas, Ga., 1st Brigade's deputy commander, said it won't be simple swapping permanently stationed soldiers for rotational troops.
When the unit cases its colors, its tanks, armored personnel carriers and other tactical vehicles will stay in Korea. The 2nd Brigade troops will use them during their rotation and pass them onto the unit that replaces them nine months later, O'Steen said.
The transfer of duties to the incoming troops will be similar to handovers in places such as Iraq and Afghanistan in recent years, but it will be complicated by the need to maintain "fight tonight readiness all the way to the end," according to 1st Brigade executive officer Maj. Ryan Workman, 36, of Evansville, Ind.
"Nobody is shooting at us here, which they have downrange, but the mission is more complicated to transition," he said. "Our soldiers are permanently assigned here, and they have brought a lot more gear, and some of us have families here. We can't just put our soldiers on four or five aircraft and fly them out."
1st Brigade troops have been taking inventories and sending excess gear to storage facilities south of Seoul, he said.
"This unit has been here for 50 years," he said. "We have 50 years' worth of stuff."
Pvt. Rudy Hernandez, 19, of Las Vegas, has been helping his fellow 1st Brigade soldiers get ready to leave Korea. He said the saddest part will be saying goodbye to the brigade's KATUSAs — Korean Augmentees to the U.S. Army.
"Some of them actually live in Las Vegas (where they are foreign students), so we are going to meet up when they get out (of the South Korean army)," he said.
Life has changed dramatically for Iron Brigade troops over the years. Today, soldiers can easily stay in touch with family and friends back home over the Internet. When O'Steen served there in the early 1990s, it cost $20 for a five-minute call home.
"Back then, social media was getting together at the CAC (Community Activity Center) or the Iron Triangle (an on-post bar) and talking," he said.
Workman recalled his first visit to Toka-ri — a notorious red-light district behind Camp Hovey — as a cadet in 1999.
"Now it is dead," he said of the row of bars and nightclubs. "It's not the Korea that it was 15 years ago. The soldiers are better behaved off-duty than we used to be."
robson.seth@stripes.com Twitter: @SethRobson1
---
---
---
---