Advocates for sexual assault victims create one-stop support site
by
Matthew M. Burke
March 6, 2019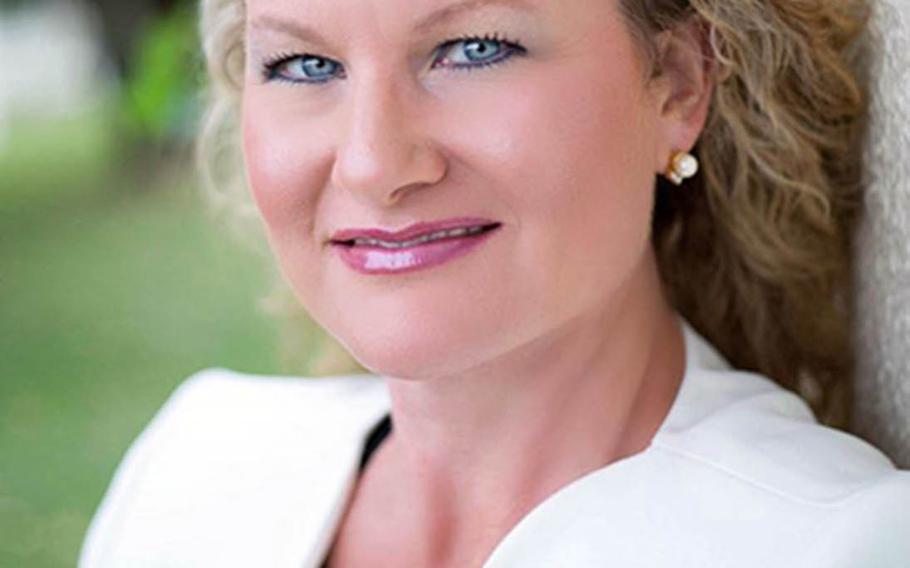 CAMP FOSTER, Okinawa — Two women have joined together to help victims of sexual assault in the military find justice in a system they say often regards victims as an afterthought.
Survivors United is a sexual-assault victims advocacy group that offers a one-stop shop of resources at www.survivorsunited1.com. At the site, visitors can find information and links to other sites for help reporting a sexual assault and coping with its aftermath.
Adrian Perry, a Marine Corps spouse, and Kylisha Boyd, a civilian, are the group's co-founders. Survivors United is a start-up organization, but both women said they have the backing of others.
"You just have no clue where to begin or what to do next," Perry said, referring to the aftermath of a sexual assault. "We strive to be the organization that is in the trenches with the survivor, fighting with them, so that they can be heard, whatever they choose to do."
The website offers instructions for each individual and situation, whether as an active-duty servicemember, National Guard and Reserve, transitioning servicemember or civilian. The site has information on the difference between confidentially reporting a crime and an investigation undertaken by a military command.
It provides legal statutes and rights as far as seeking prosecution inside or out of the military system; information on obtaining special victims' counsel; how to file a Freedom of Information Act request for pertinent case files; how to report reprisal; resources and treatment options.
It also provides forms and information on how to contact members of Congress if a victim feels his or her case has been swept under the rug.
Perry's role as a survivors' advocate took root in summer 2016, when her daughter, age 6 at the time, told her family that Daniel Wilson, a Marine Corps colonel, had touched her inappropriately.
Wilson was convicted by a court-martial in September 2017 of sexual abuse of a child as well as six counts of conduct unbecoming an officer and absence without leave. He was sentenced to 5 ½ years in prison.
From the start, Perry said, her family became entangled in a bureaucratic web of military law enforcement and judicial proceedings where nobody seemed to fully comprehend their rights or available options.
The process itself seemed disproportionately callous and unfair toward victims, she said.
Perry wanted to make sure that no other family had to go through a similar situation, so she teamed with Boyd and launched Survivors United in February.
"You're not always made aware of all of your rights," she said. "Our main goal is to be able to provide people with knowledge and empower survivors so that they can move forward and figure out the way ahead after an assault like this."
Boyd said she was sexually assaulted by a U.S. servicemember in Virginia in 2016. Navigating the military justice system was an eye-opening experience that led her to advocacy, she said.
"It is difficult to get a conviction in any prosecution of a sexual assault," she said. "I was completely unprepared for the events following the initial report. The dynamic of military involvement added another layer of difficulty and complexity."
Boyd said her civilian status made it hard to obtain legal help in her case; she said she got no legal assistance from the military and could not find a local lawyer interested in taking on the military.
Ultimately, Boyd said, the servicemember was acquitted at a bench trial by a military judge.
"Overall, my experience with the military justice system was one disappointment after another," she said.
"In the beginning, I hoped that the military would be proactive in securing vital evidence from my attacker — defensive wounds, forensic evidence, text messages revealing his guilt, etc. … None of this was obtained from him. This is a systemic issue where the victim is the sole source of evidence during investigation."
Each branch of the military does have victim advocates, Perry said.
In Perry's case, she said more emphasis was placed on the rank of the accused and his service record than on the evidence. Wilson, who at the time was on the II Marine Expeditionary Force general staff at Camp Lejeune, N.C., was also accused of sexually abusing a second daughter and plying the third with alcohol.
The Perry family sued the Marine Corps for $25 million for the pain and suffering of their three daughters and for long-term mental-health treatment. The Marine Corps has denied the claim, Perry said. The family plans to file for reconsideration before filing a lawsuit in federal court.
Perry said that when they called the Naval Criminal Investigative Service to report Wilson, they were unaware of the process and their rights. A full understanding of these rights, available options and procedural issues were not explained in layman's terms, she said.
At times, Perry said, she and her family felt they were the ones under investigation. They were shocked, for example, when they were asked to give up their mobile devices, but Wilson was not required to do so in the search for evidence.
Perry has become a fierce advocate for her family but also for anyone else who has experienced sexual assault, Boyd said.
"Adrian and I saw in each other the struggles we shared, and both wanted to lessen the load for others going through the process," she said.