Admiral says U.S. keeping eye on N. Korean leader, succession process
by
rowlanda@pstripes.osd.mil Ashley Rowland
September 27, 2011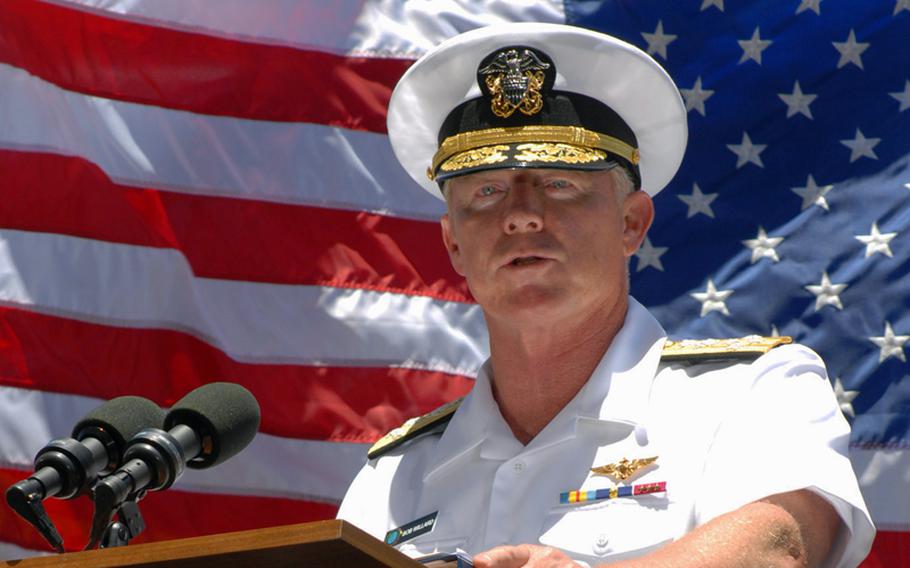 SEOUL — Kim Jong Il's health and the succession process in North Korea could determine the timing of future North Korean attacks, the top U.S. military commander in the Pacific said Tuesday.
Navy Adm. Robert Willard, speaking at a press briefing in Washington, D.C., said the United States continues to closely watch North Korea for signs that the communist nation might be planning provocations.
North Korea's succession process has in the past led to provocations as the new leader attempts to establish credibility with the North Korean military, he said.Kim Jong Un, Kim's son, was designated the heir apparent last year, and his prominence during the 2010 attacks "was not lost on us," Willard said.
"We try to determine the succession dynamics that are ongoing, especially as we approach 2012, which the North Koreans have declared as an auspicious year for themselves and what that may portend in terms of Kim Jong-un's leadership position," Willard said, according to a news release.
A North Korean torpedo sank the warship Cheonan in March 2010, killing 46 South Korean sailors and ratcheting tensions between the two Koreas to their highest levels in decades. In November, the North bombarded a small populated South Korean island, killing two
South Korean marines and two civilians and further straining relations.
In recent months, however, the North has suggested it is open to resuming international talks about its nuclear program.
Willard said attitudes in South Korea toward the North have "fundamentally changed."
"There is very strong ... intolerance at this point for any further provocations," he said.
U.S. defense officials believe North Korea, which conducted nuclear tests in 2006 and 2009, is developing an intercontinental ballistic missile that could threaten the U.S. within five years.
Willard said North Korea's ballistic missile and weapon programs are the subject of ongoing discussions between the U.S., South Korea and North Korea.