A celebrity favorite, tiny Tokyo bar offers stiff drinks, tasty bites
---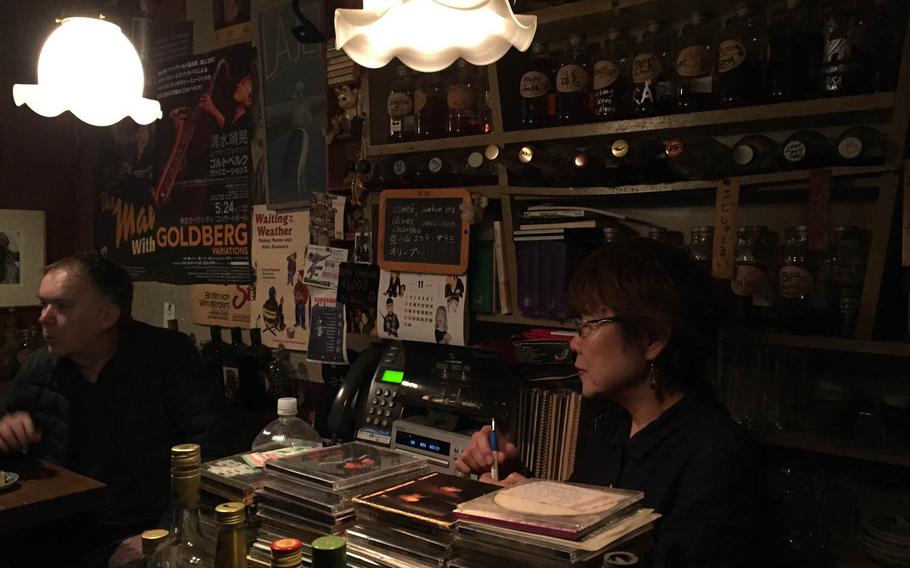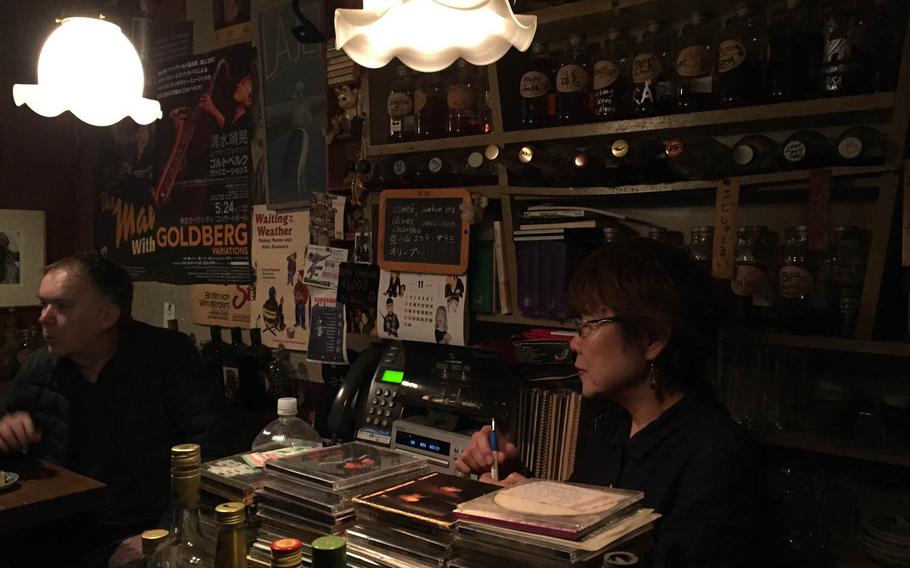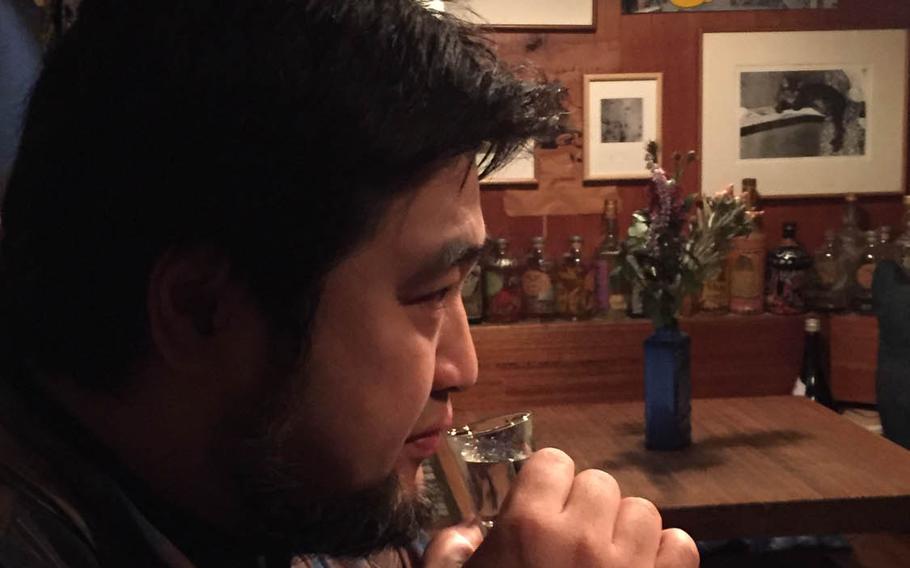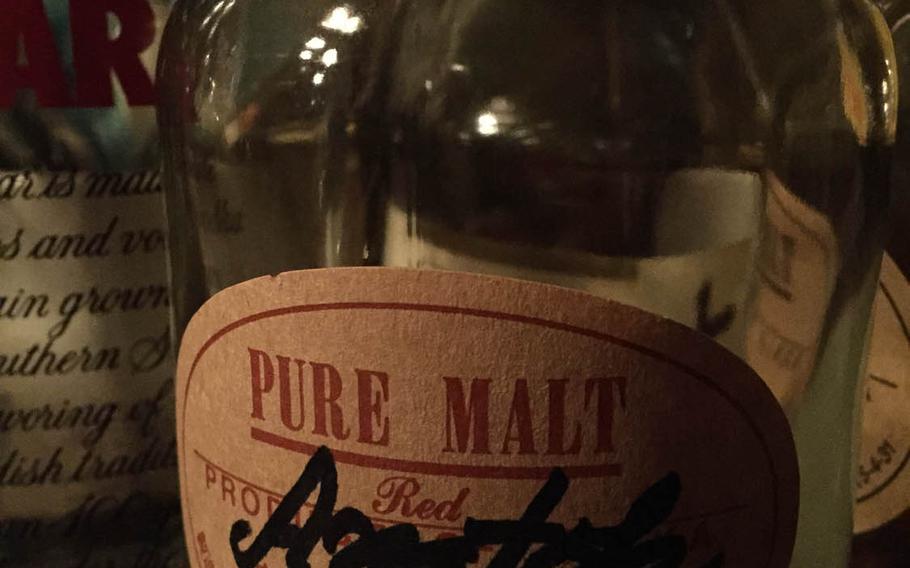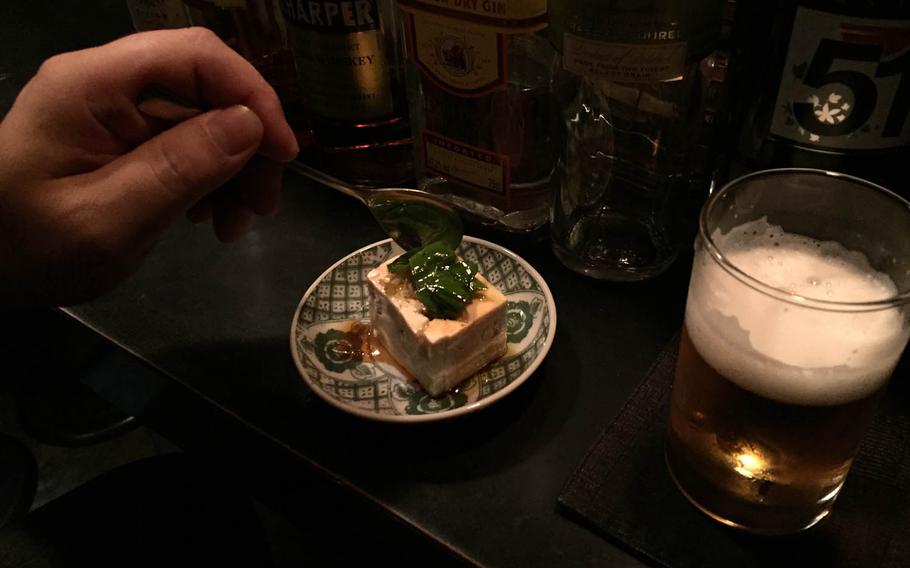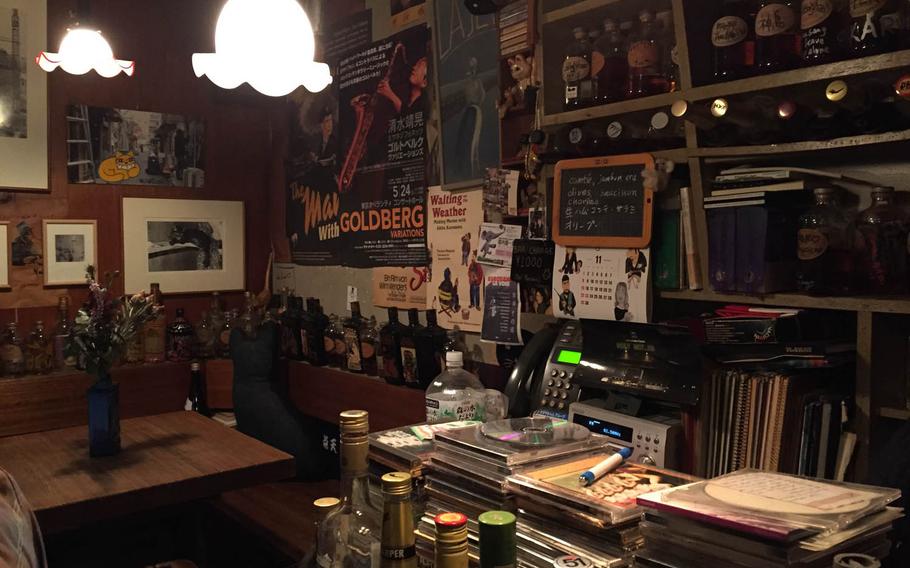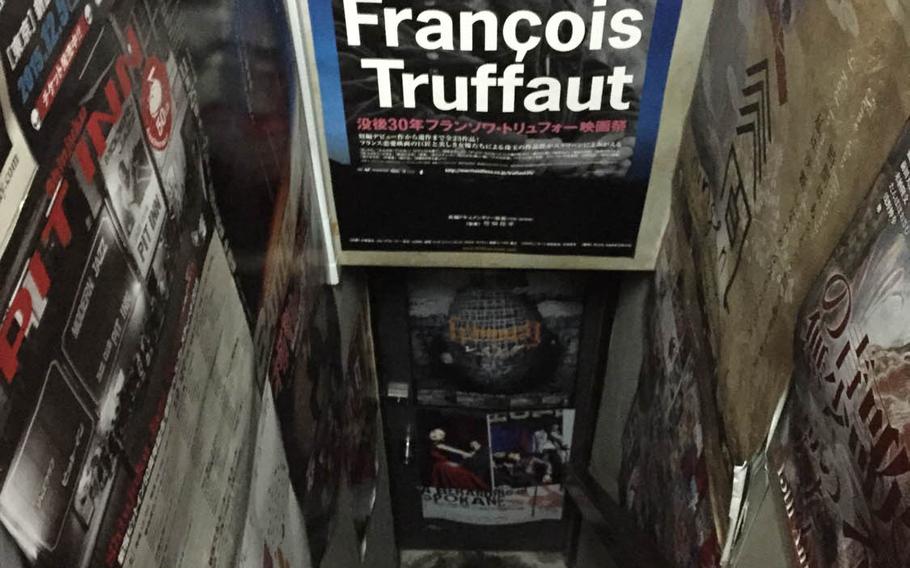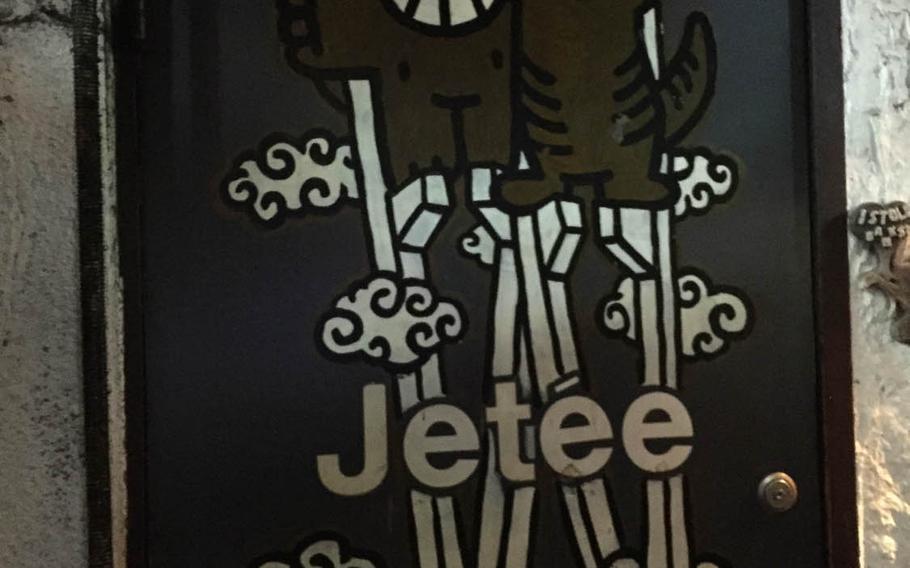 Stroll through the narrow, dimly-lit alleyways of Tokyo's Golden Gai, and you might feel as though you've stepped back in time.
Roughly 200 tiny, eclectic watering holes – many of which can seat only a handful of patrons – pack this old and popular drinking spot near the Kabukicho red-light district east of Shinjuku Station.
The decor and atmosphere of these establishments often reflect the tastes of their proprietors, many of whom serve as bartender and sole employee. Many Golden Gai bars have themes – the punk rock-inspired Hair of the Dogs, for example – and others open their doors only to regulars who've been knocking back drinks there for decades. Some are off limits to non-Japanese speakers.
Among Golden Gai's most well-known bars is the cozy La Jetee, where owner/cinephile Tomoyo Kawai has been pouring stiff drinks and serving tasty bites for more than 40 years. Kawai, who worked in the Japanese movie industry in a past life, named her second-story bar after the 1962 French film by director Chris Marker about a post-nuclear war time-travel experiment.
What the cramped, dimly-lit La Jetee lacks in space is made up for with character. Decades-old photos of the place reveal it hasn't changed much since Kawai opened it in 1974: Same wooden bench seats and tables. Same light fixtures. Same abstract sculpture-like shelves holding countless bottles of Nikka Black and Pure Malt Red whiskey.
A small army of feline tchotchkes, including a plethora or maneki-neko – the iconic white cat with one arm raised that's thought to bring good fortune to its owner – watch over the evening's activities. Film posters, mostly French and Japanese avant-garde titles, cover the walls. Kawai speaks French – most of her foreign customers come from Europe, she says – but manages English quite well.
La Jetee, which comfortably seats only about eight people, is popular with film professionals – both of the avant-garde and blockbuster variety – so it's not unheard of for visitors to find themselves rubbing elbows quite literally with a celebrity. Kawai counts entertainment heavy weights Francis Ford Coppola, Quentin Tarantino and Johnny Depp among her repeat customers, though she insists her place, which was featured in the 1983 cult-classic documentary "Tokyo-Ga" by German filmmaker Wim Wenders, is "not famous." Celebrity chef David Chang filmed a scene at La Jetee for the popularity PBS series "The Mind of a Chef," and a replica of the bar has been created in the virtual world Second Life.
Seemingly trapped inside her workspace, Kawai offers a no-frills selection of beer and spirits. Regulars' whiskey bottles fill almost every available space, and the labels are customized with a signature or personal artwork. If you want to keep your own bottle at La Jetee, like Coppola and Tarantino do, you'll have to wait for space to open up, Kawai says. Pastis, an anise-flavored spirit and aperitif from France, is also popular here.
Kawai serves each customer a tasty tofu dish – topped with tiny white fish, basil and a special sauce – on the house. Other appetizer offerings include comte, a cheese from eastern France made from unpasteurized cow's milk; jambon cru, a French cured ham; saucisson, a thick, dry-cured French sausage; and olives. Prices vary.
Bar-hoppers beware: The tiny watering holes of Golden Gai often come with a hefty fee seating fee, and La Jetee is no exception. Kawai charges 1,000 yen just to walk through the door. And with drink prices starting at 500 yen (about $4.25), a visit to Golden Gai can turn out to be an expensive – though most likely memorable – night out in Tokyo.
kidd.aaron@stripes.com Twitter: @kiddaaron
---
---
---
---