7th Fleet flagship returns home to Yokosuka after five-month deployment
by
Caitlin Doornbos
June 24, 2020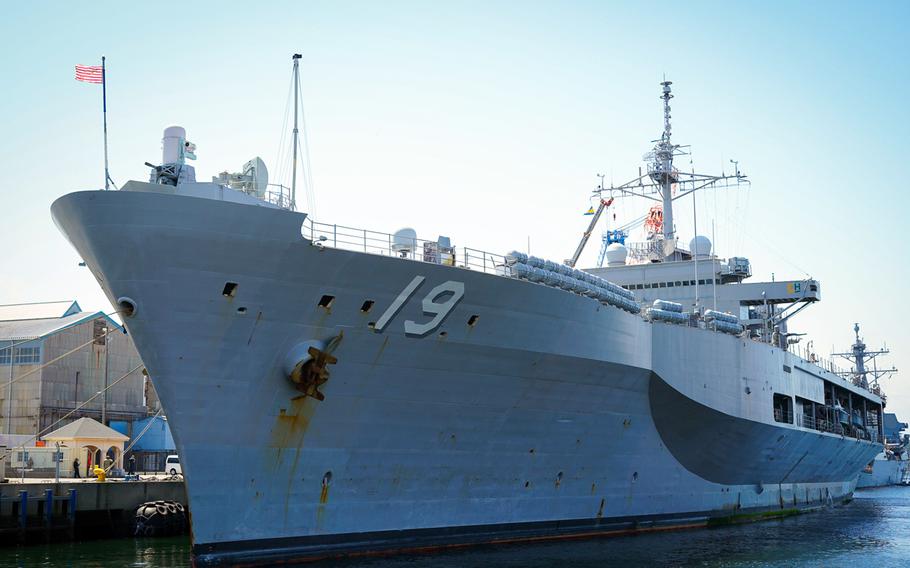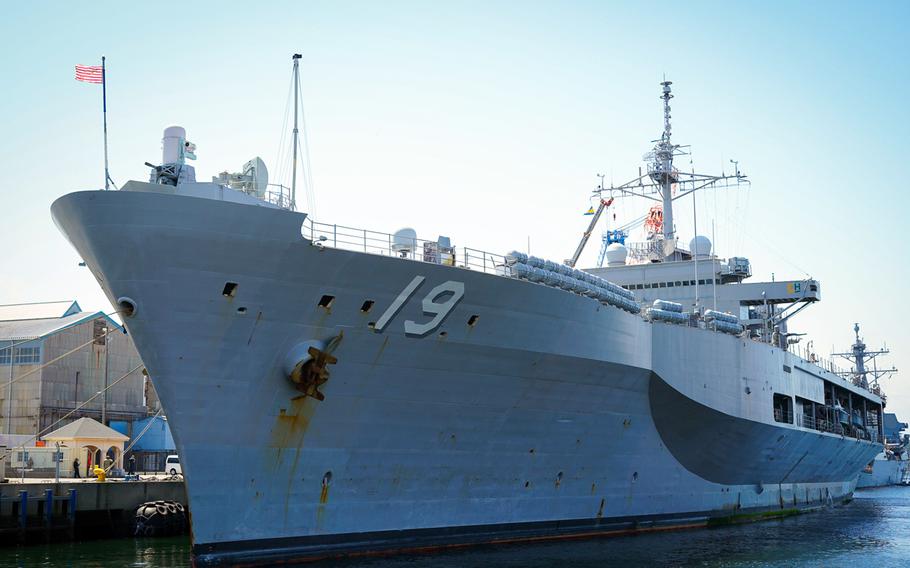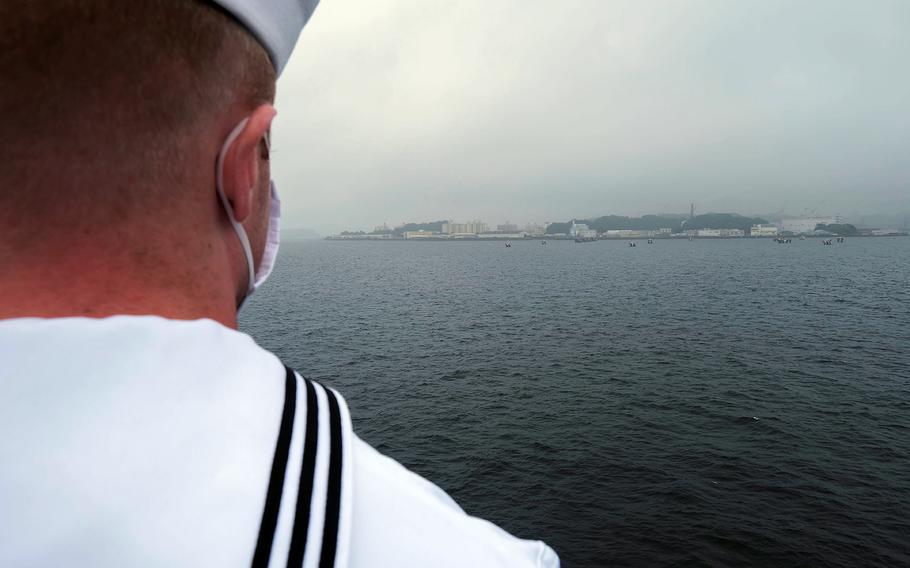 Stars and Stripes is making stories on the coronavirus pandemic available free of charge. See other free reports here. Sign up for our daily coronavirus newsletter here. Please support our journalism with a subscription.
YOKOSUKA NAVAL BASE, Japan — The 7th Fleet command ship USS Blue Ridge returned to its homeport here Wednesday after a five-month deployment amid the coronavirus pandemic.
After leaving Yokosuka in January, the crew made stops in Japan, South Korea and Thailand in its first month underway before port visits were canceled in response to the virus' spread.
The Blue Ridge typically makes numerous port visits during deployments, but it made very few this year due to the coronavirus pandemic. By comparison, the ship visited 11 ports in nine Indo-Pacific nations during its four-month deployment last year.
"COVID-19 has brought many challenges, but we have remained fully operational and continued to solidify our ties with our host nation of Japan and partnered allies throughout the region," Blue Ridge commander Capt. Craig Sicola said in a statement Wednesday, referring to the disease the coronavirus causes.
This year, the 50-year-old ship instead broke its days-at-sea record, tallying up 70 days in a row without a port visit, according to the Navy. The oldest operational ship in the Navy, the Blue Ridge's prior at-sea record of 64 days was set in 1972 during the Vietnam War.
The 223-year-old frigate USS Constitution is the Navy's oldest commissioned warship, but its mission is education and outreach in Boston Harbor.
Sicola said the Blue Ridge crew used the extended time at sea to "further our training, enhance our underway capabilities and increase qualifications in preparation for the next underway period," according to the statement.
On this patrol, the Blue Ridge and its crew also worked with the amphibious assault ship USS America and its expeditionary strike group, the aircraft carrier USS Theodore Roosevelt and its strike group and the fast-attack submarine USS Asheville, Sicola said.
The Blue Ridge made two port calls after the coronavirus outbreak was declared a global pandemic in March. It stopped in Okinawa on May 21 and in Guam on June 11 to allow sailors to stretch their land legs with social distancing and health protection measures in place.
Crews were allowed "Safe Haven" liberties where they could access specially designated areas on the piers and beaches, the Navy said. They were also given wireless internet access and opportunities to play sports during the port visits.
Sicola in his statement said his sailors showed "outstanding resiliency and teamwork" while navigating the unique challenges of this patrol.
The Blue Ridge is entering a scheduled maintenance period in Yokosuka, Wednesday's statement said.
doornbos.caitlin@stripes Twitter: @CaitlinDoornbos