51 soldiers, dependents become U.S. citizens in Yongsan naturalization ceremony
by
Alfredo Jimenez
December 22, 2010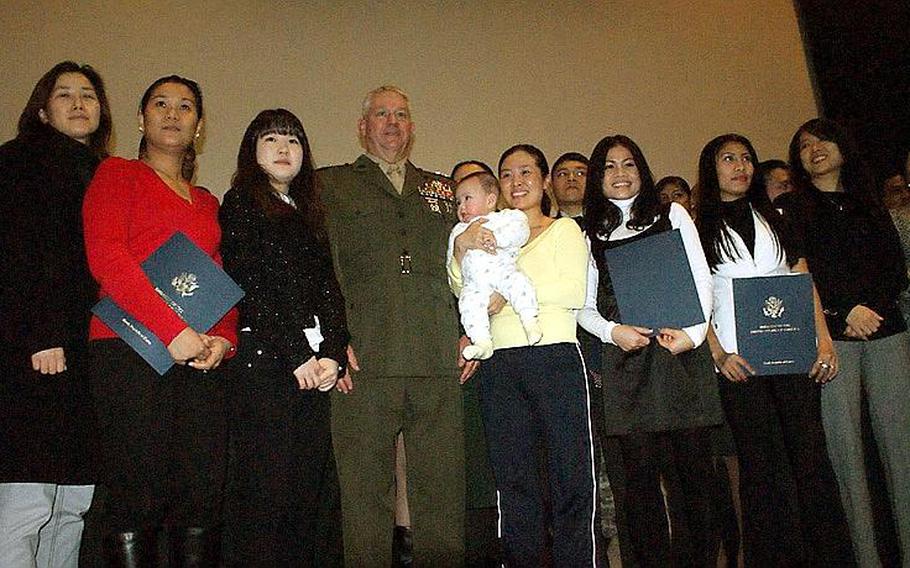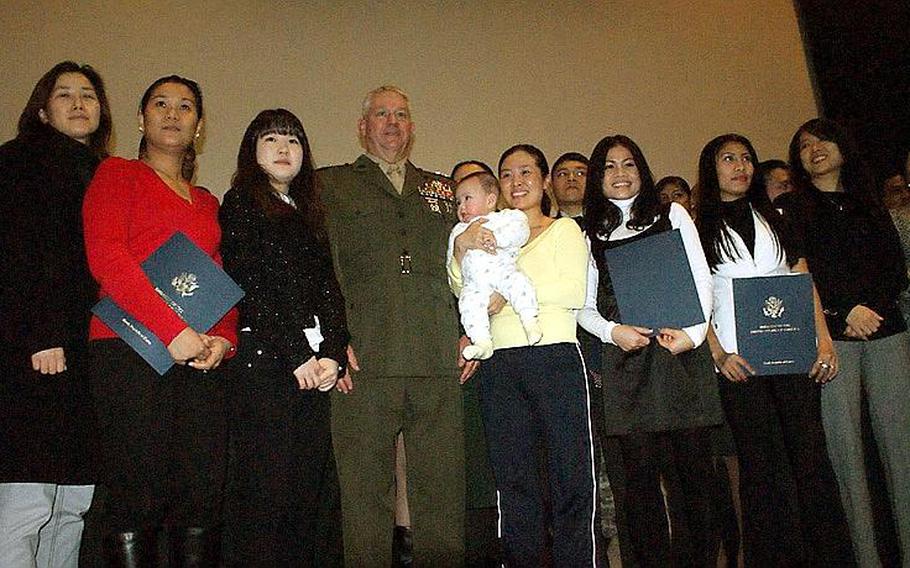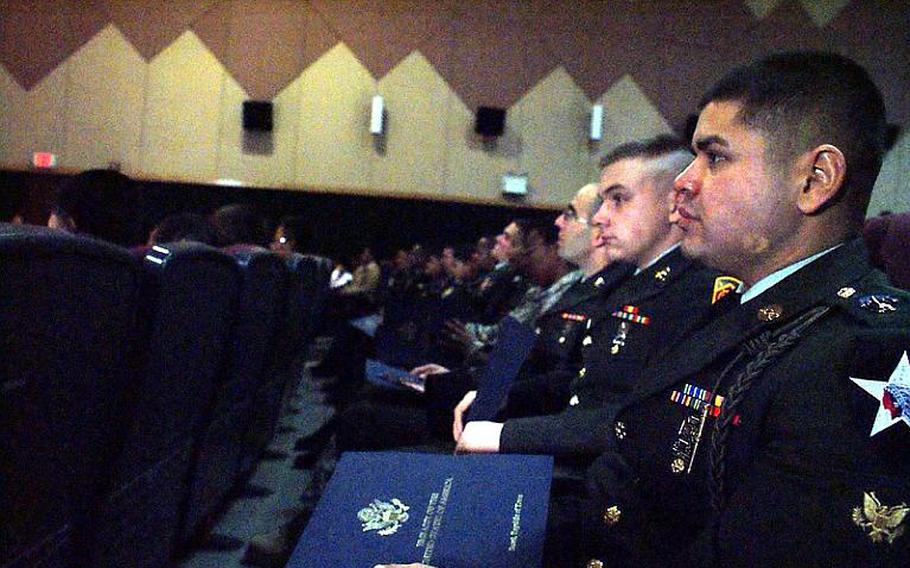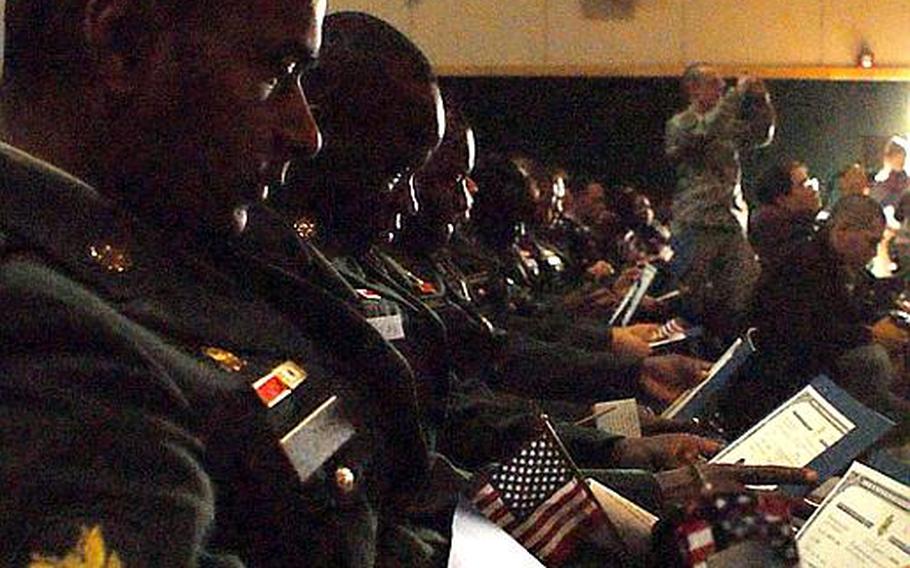 YONGSAN GARRISON, South Korea — Army Spc. Sheng Huang and his wife held their son close as a sense of joy — and relief — washed over them.
"It has taken a while but we are very excited and proud of my son becoming a U.S. citizen," Huang said minutes after 5-month-old Ryan was sworn in as a U.S. citizen Wednesday at Yongsan Theater.
It may have been a long time coming for Ryan and the 50 other immigrants who became Americans during the naturalization ceremony, but there were no complaints. "This is truly an amazing thing for me because now I feel like I'm part of something that I'm fighting for," said Spc. Henry Castillofamilia, from the Dominican Republic and attached to Headquarters and Headquarters Company, Special Troops Battalion-Korea. "I can't wait to call my family in Miami."
Castillofamilia was one of 38 soldiers sworn in.
Guest speaker Marine Maj. Gen. Mark Gurganus, commander, U.S. Marine Corps Forces Korea, said he was thrilled when he was offered the opportunity to speak at the event, saying it was an opportunity for the newly naturalized citizens to really appreciate what being called an American means.
"Each and every one of you have earned the right to be here, and your military service says you already have the strength and commitment to be called an American," he said during his address.
According to the U.S. Citizenship and Naturalization website, immigration laws require that individuals seeking U.S. citizenship live in the United States at least five years, but the time requirement is expedited to one year for those serving in the Armed Forces.
"This is a big step for me because now I get to do something I haven't been able to do: vote," said Spc. Justin Chia, from Malaysia, with Headquarters and Headquarters Troop 4/7 CAV.