2ID soldier awarded Soldier's Medal for daring off-duty water rescue
by
Seth Robson
April 23, 2015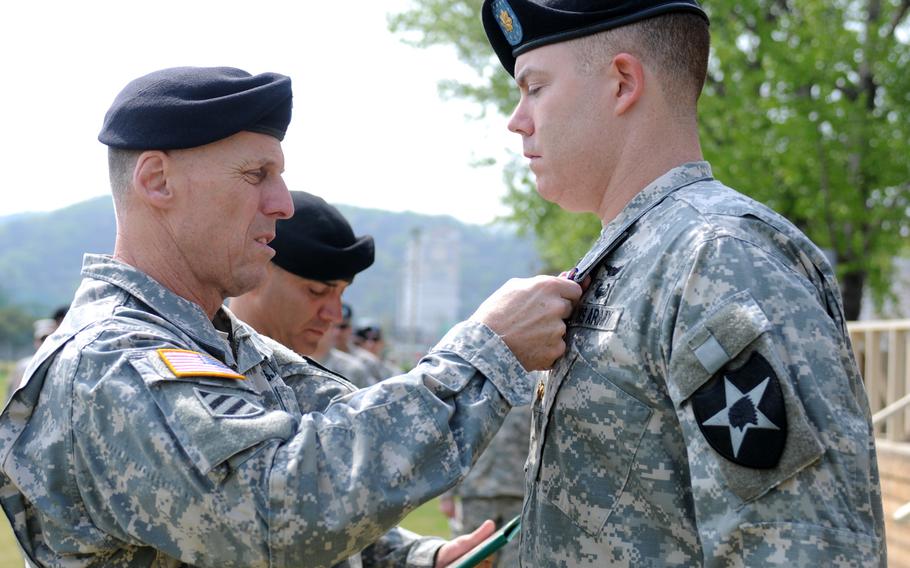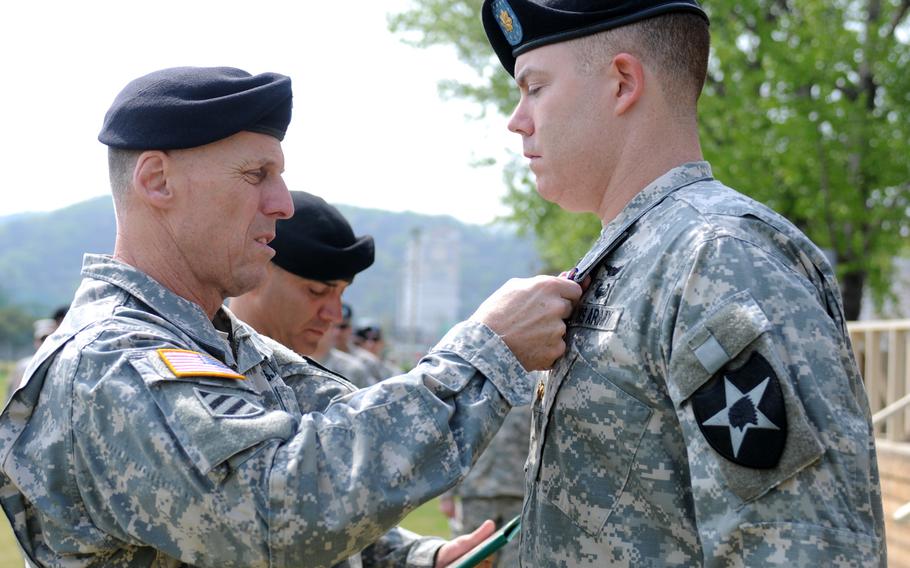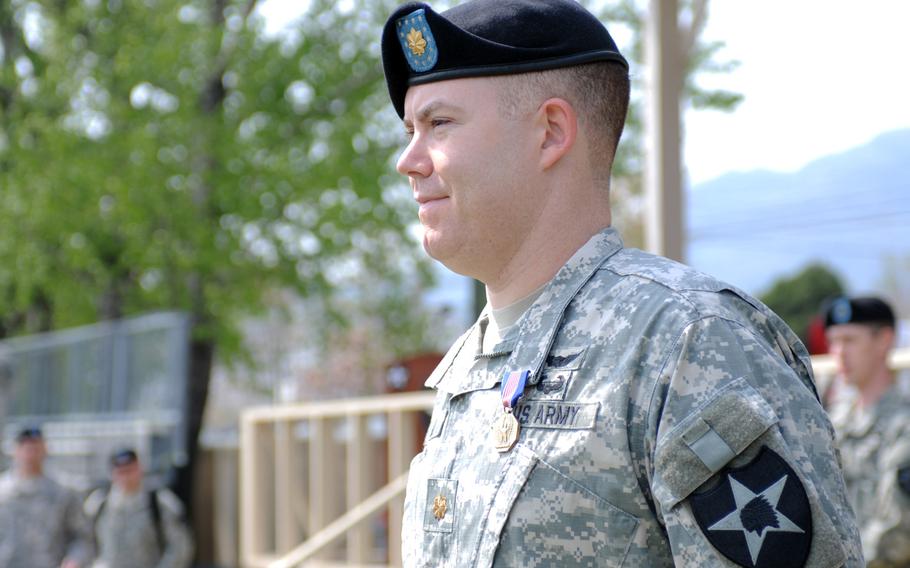 CAMP RED CLOUD, South Korea — A 2nd Infantry Division aviation officer who leapt into an out-of-control boat to save five people from drowning has been awarded the Soldier's Medal.
On leave from a tour to South Korea, Maj. Richard Hull, 35, of St. Petersburg, Fla., set out last Sept. 2 in a friend's boat on a fishing trip from Nantucket Harbor, Mass.
As they headed for open water, the pair spied a small, inflatable, hard-bottom boat approaching an opening in a rock jetty. The vessel struck the jetty, and three men and two women were flung into the water, Hull said.
"They were calling for help, and their boat was going around in circles with the engine running," he recalled.
To everyone's horror, the pilotless boat nearly struck the people in the water, Hull said.
"The adrenalin was similar to being in Iraq," said the veteran of two desert deployments.
Thinking fast, Hull's friend, John Perone, maneuvered his boat to slow the stricken craft, allowing Hull to leap into it and bring it under control.
Hull then maneuvered the inflatable boat to rescue the people in the water. He stayed aboard, bailing water, while the Coast Guard arrived and towed it to shore.
Performing the rescue was similar to flying a Black Hawk, Hull said.
"You have to take in all the information and come up with a decision rapidly," he said.
In a letter to the local Nantucket newspaper, Perone wrote that his friend's "brave and fast actions" averted the possibility of one or more deaths.
"I want to thank Maj. Hull for his heroic act, in ignoring the potential of serious injury," Perone wrote.
Hull was presented the Soldier's Medal — the highest noncombat-related award for soldiers and Department of the Army civilians who perform heroic acts — at a ceremony at Camp Casey on Thursday.
robson.seth@stripes.com Twitter: @SethRobson1