Japan clarifies that North Korea launched only one missile in October
by
Hana Kusumoto
Stars and Stripes
November 10, 2021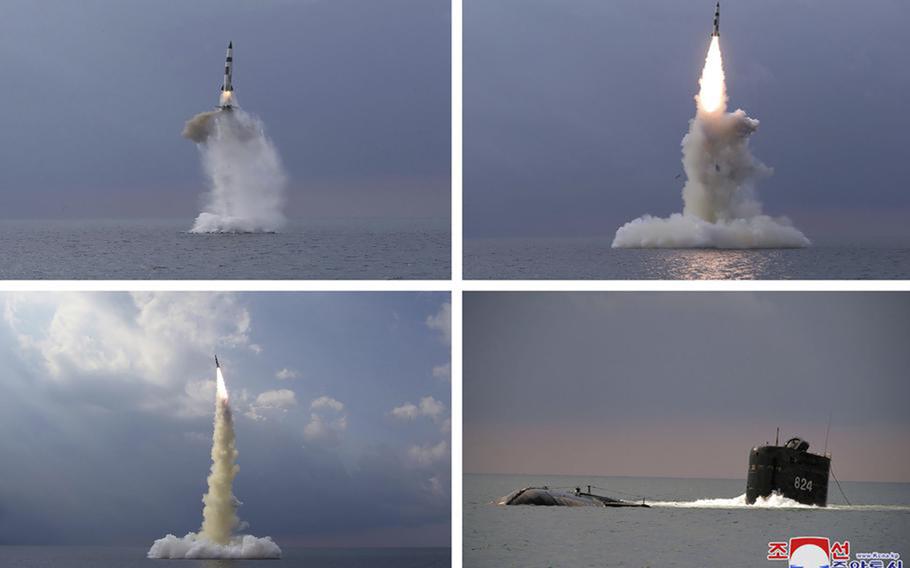 TOKYO – Japan's Ministry of Defense on Tuesday said North Korea fired one ballistic missile in October, retracting its initial assessment that the communist regime had launched two projectiles.
Further analysis of the Oct. 19 launch concluded that North Korea fired a new type of submarine-launched ballistic missile, according to a ministry news release. Radar mistook a second object in space as another ballistic missile.
"We have come to an analysis that the surveillance radar, which improved its capability, accidentally detected a space object and assessed it as a trace of a ballistic missile," the release said.
The North Korean missile performed "pull-up maneuvers" in flight, according to the ministry. It first descended and then changed its trajectory to an ascent path.
Soon after the October missile launch, Japanese Prime Minister Fumio Kishida announced the North had launched two missiles. However, South Korea, which shares intelligence with Japan, said it detected only one.
South Korean lawmakers expressed concern, making it the main topic of a South Korean parliamentary briefing with Defense Minister Suh Wook in October.
Japanese Defense Ministry officials stressed that the mistaken-missile case was a very rare occurrence, according to a report Wednesday by public broadcaster NHK. The ministry said it will review procedures to make sure such a case will not happen again.
---
---
---