200 Puerto Rico National Guard troops activated in earthquake recovery
by
Rose L. Thayer
January 9, 2020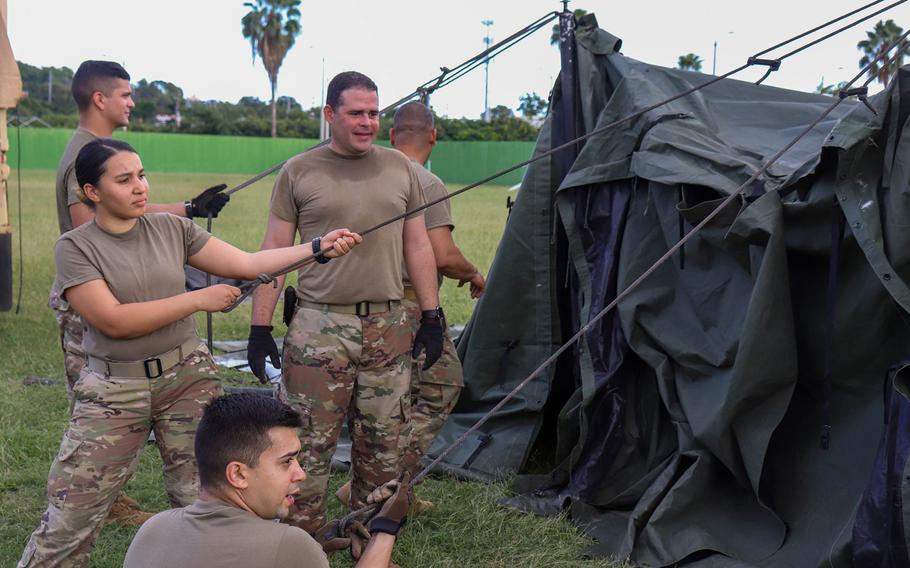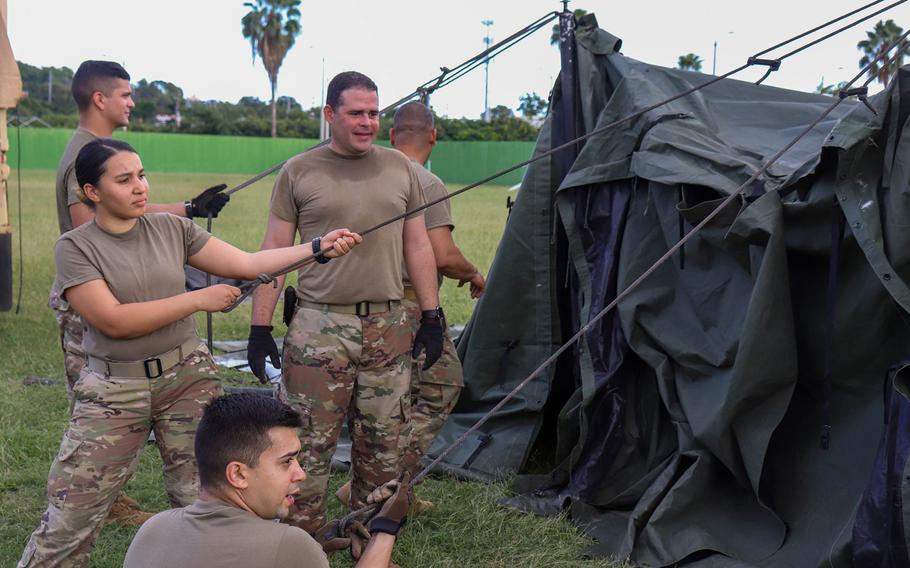 AUSTIN, Texas — Nearly 200 Puerto Rico National Guard members are assisting in the recovery efforts following a series of earthquakes this week that have shaken the island and left thousands homeless.
A large number of those troops are military police helping secure shelters, while others in specialties of engineering, infantry and logistics are working to help better coordinate recovery efforts and transport government officials, said Lt. Col. Paul Dahlen, spokesman for the territory's National Guard. About 2,000 people are staying in government-run shelters, The Associated Press reported Wednesday.
Based on possible needs of the government, the number of activated troops may increase to 400 in the coming days, Dahlen said. At this time, no additional Defense Department assets have been requested, said Lt. Col. Chris Mitchell, Pentagon spokesman.
More than 500 earthquakes registering at a magnitude of 2 or greater have occurred in the island's southern region since a 4.7-magnitude event on Dec. 28, according to the U.S. Geological Survey. The majority of those quakes were too weak to feel on land.
On Monday and Tuesday, two large earthquakes registering at 5.8 and 6.4, respectively, shook the island, causing significant damage to homes and infrastructure. Though aftershocks continued Wednesday, the Geological Survey predicts a tremor at the level of Tuesday's earthquake is down to about 4%.
As local governments assess their needs, National Guard soldiers are filling their requests for assistance, Dahlen said. Two joint operations centers were set up Wednesday by Guard personnel in the towns Guanica and Ponce. Troops then began coordinating with the Puerto Rico Emergency Management Agency to better coordinate response and recovery efforts and support among the various agencies at these operations centers.
"A request was made today by the mayor of Juana Diaz to distribute potable water. We will provide water tanks to augment the potable water supply for this municipality's citizens," Dahlen said. More than 250,000 Puerto Ricans remained without water Wednesday and another 500,000 without power, which also affected telecommunications, The AP reported.
In Guayanilla, Guard members erected six tents for shelter on a baseball field and hauled cases of water for its residents.
"Thankfully, although this earthquake was a tragic event, no search and rescue missions were required," Dahlen said. "Houses and buildings collapsed along the southern coast of Puerto Rico, but no rescues were required."
Its own facilities, including the Puerto Rico National Guard's headquarters at Joint Training Center Camp Santiago in the southern city of Salinas, don't appear to have any serious damage, he said.
On Tuesday, Guard members transported the territory's Adjutant General Maj. Gen. Jose Reyes, Gov. Wanda Vázquez and other local government officials to the affected areas and continued to offer ground transportation Wednesday in Humvees and tactical vehicles.
Thayer.rose@stripes.com Twitter: @Rose_Lori