US looking to send special forces advisers to help in Boko Haram fight
---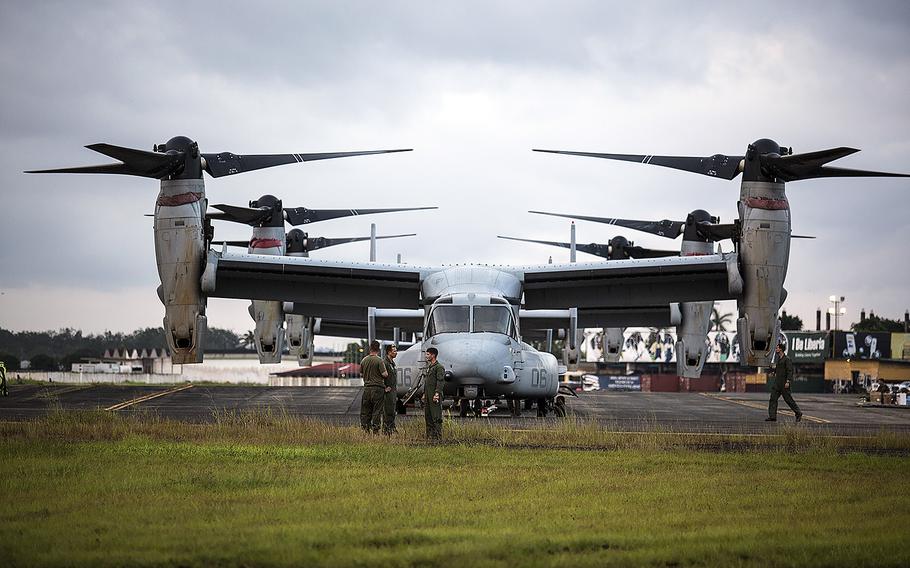 STUTTGART, Germany — U.S. Special Operations Command Africa wants to send dozens of troops near the front lines in Nigeria's fight against the West African militant group Boko Haram, where they would function as noncombat advisers to government forces, The New York Times reported Friday.
The deployment would send U.S. troops "hundreds of miles closer" to the fight being waged by the Nigerian military, which has struggled to contain Islamic militants in the country's north.
"If it is approved, as expected, by the Defense and State Departments, the Americans would serve only in noncombat advisory roles," the Times wrote. The pending deployment is based on a recommendation from U.S. Special Operations commander for Africa, Brig. Gen. Donald C. Bolduc, the Times reported.
The mission also would amount to a relaunch of a training effort that was suspended in early 2015 amid tensions between Washington and the Nigerian leadership. A year ago, efforts at collaboration were hindered by disagreements between the two governments — and led Nigeria to pull out of a small counterterrorism training program in January 2015.
That program focused on developing small-unit maneuvers, night operations and ambush tactics. Now, with newly elected Nigerian President Muhammadu Buhari in office, there are signs those tensions have eased. Earlier this month, America's top diplomat for Africa indicated that Washington was prepared to do more in Nigeria, alluding to a new advisory role for U.S. troops.
"We expect to inaugurate the first round of U.S. training for an infantry battalion later this month," Linda Thomas-Greenfield, assistant secretary of state for Africa affairs, said in a Feb. 9 speech. "We have stepped up information-sharing efforts. We are jointly evaluating new efforts to counter improvised explosive devices, developing better tools to assess harm to civilians, and assess the potential for U.S. advisory assistance."
Boko Haram is regarded as one of the world's deadliest terrorist organizations, notorious for slaughtering thousands of civilians and abducting schoolgirls. The group, however, is considered to be more of a regional threat with domestic ambitions rather than holding larger aspirations for attacks on the West.
Already, the U.S. has been providing support to Nigerian and other regional forces in the fight against Boko Haram, carrying out drone surveillance operations from neighboring Cameroon.
The plans for boots on the ground in Nigeria comes as the U.S. confronts a range of threats in Africa, most notably in Libya, where a growing Islamic State presence is a cause of concern. U.S. special operations forces have carried out operations in Libya, including coordination with government forces.
---
---
---
---