US forces ready outpost for Boko Haram drone mission
---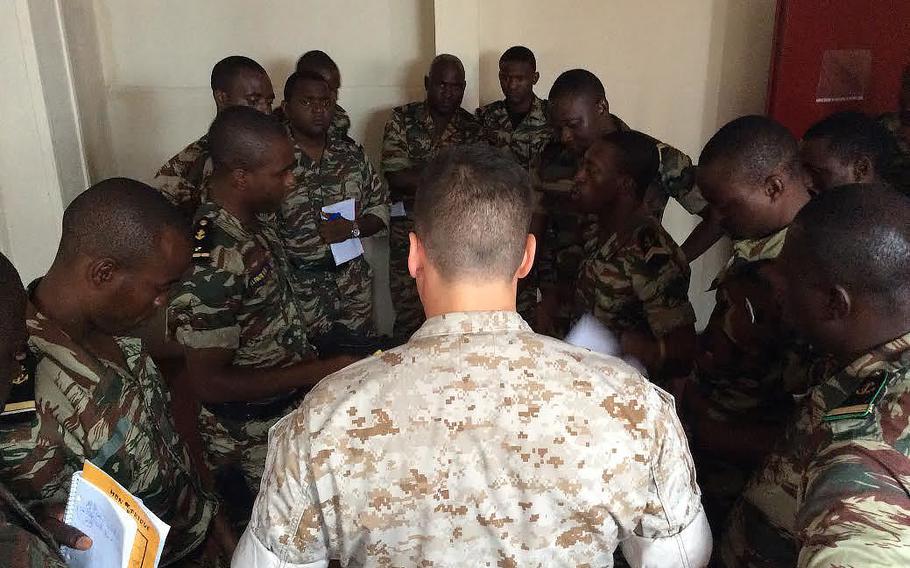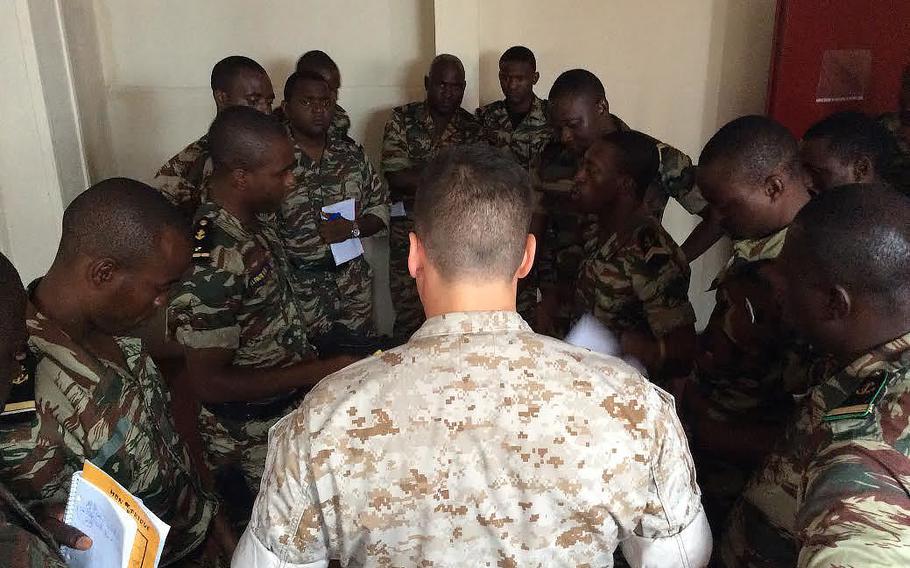 STUTTGART, Germany — U.S. forces are in the process of making improvements to a small outpost in Cameroon, which will eventually host up to 300 troops tasked with tracking fighters linked to the insurgent group, Boko Haram, Africa Command said on Thursday.
"We're not building any bases, but there is a location, and part of the deal will be that we will make some improvements," said Charles Prichard, an AFRICOM spokesman. "Some life support things to make sure servicemembers have what they need. Food, water, shelter. That is part of the initial push."
About 90 troops have been deployed to Cameroon, with more set to follow as the military outpost begins to take shape.
On Wednesday, President Barack Obama announced the move to send drones into Cameroon as part of an effort to help regional militaries in their fight against the Nigeria-based Boko Haram, a group that has ambitions to overthrow the government in Nigeria. The group has been waging an insurgency for several years, conducting large scale suicide bombings and kidnappings, including the abduction of more than 200 schoolgirls in 2014. Recently, violence has spilled over into Cameroon and Niger.
"These forces are equipped with weapons for the purpose of providing their own force protection and security, and they will remain in Cameroon until their support is no longer needed," Obama stated in a letter informing Congress of the move. The troops are not expected to take part in actual combat operations.
AFRICOM declined to name the exact location where U.S. forces will be operating, citing force protection concerns. However, the facility is to be a temporary base of operations.
"It is aimed at counterterrorism type operations, to include Boko Haram, but not exclusively that," Prichard said. "We consider this temporary, but I can't say how long the mission will last."
Information from the drone flights will be shared with Cameroon forces and other partners to help enable them to guard their borders against potential threats.
"Most importantly, all information collected by U.S. unarmed remotely piloted aircraft is used to support international counterviolent extremist organization operations," AFRICOM stated.
This isn't the first time the U.S. has sent unarmed surveillance aircraft into western Africa for counter-terrorism operations. AFRICOM conducts surveillance missions out of another outpost in Niger, where much of the focus has been providing support to French forces taking part in efforts against al-Qaida-aligned fighters in Mali.
---
---
---
---