U.S. evacuation mission in Tunisia pauses
by
Seth Robbins
March 8, 2011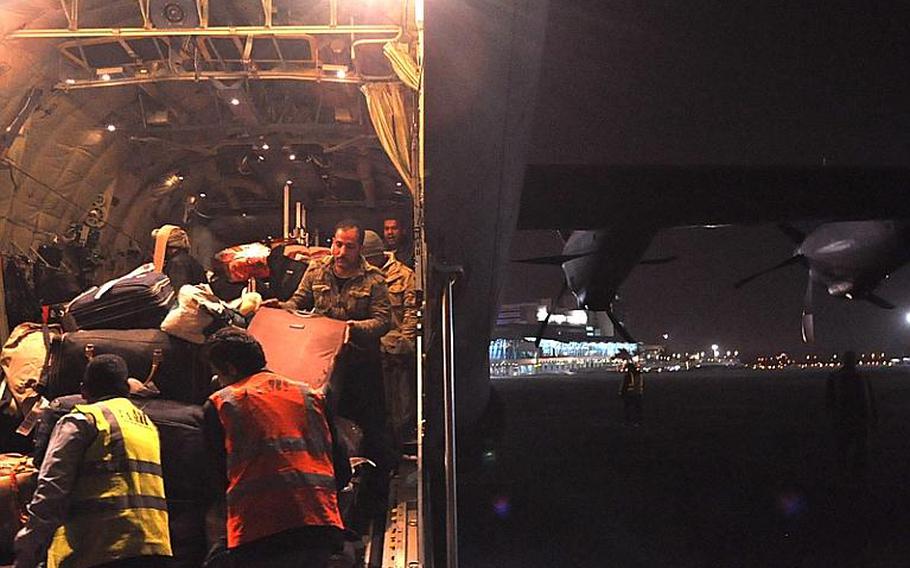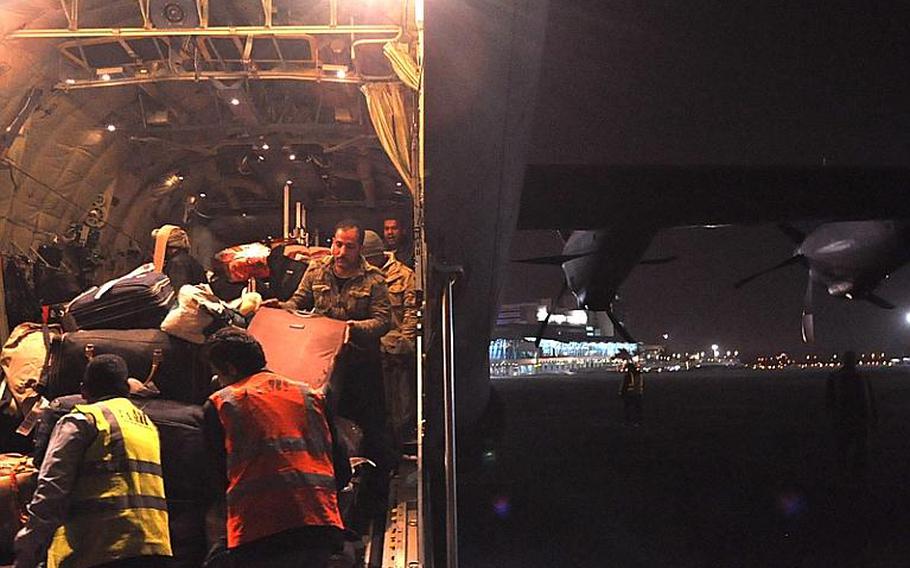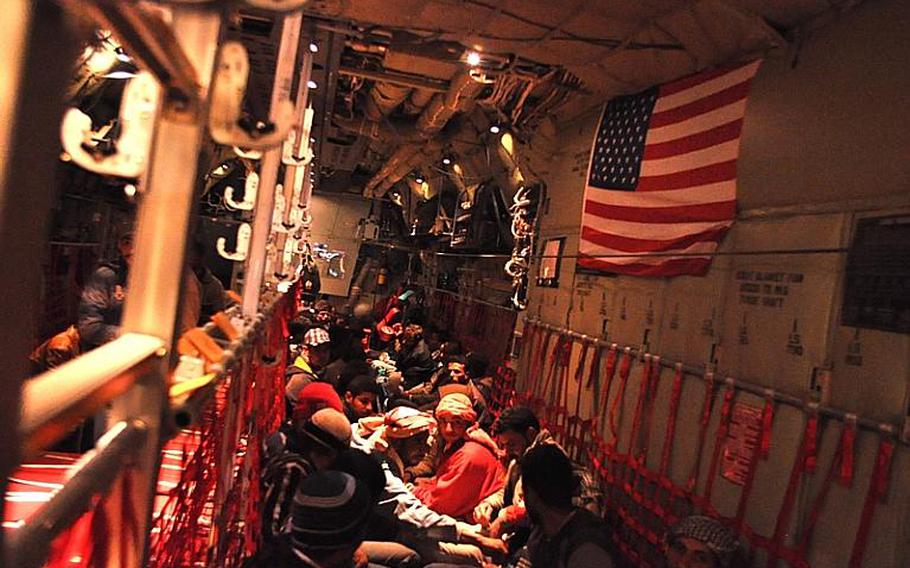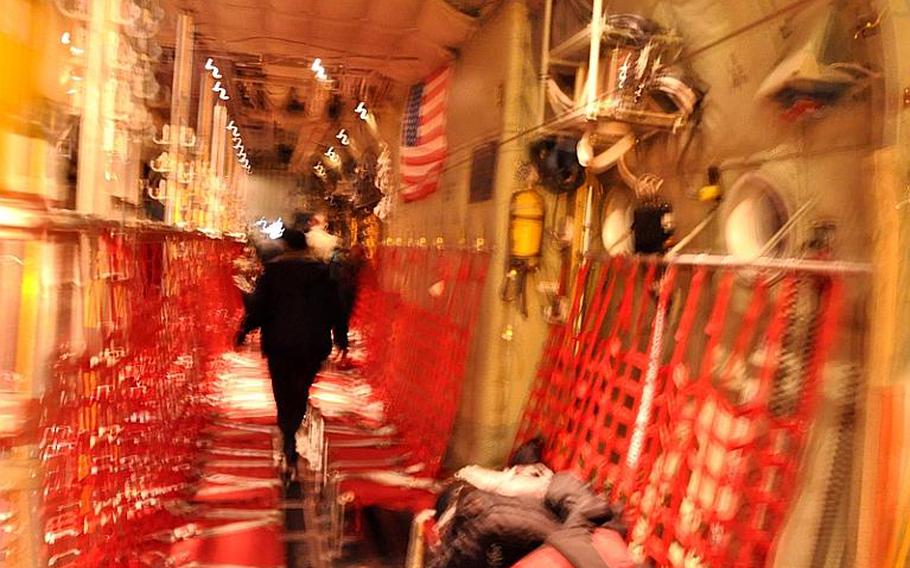 Eight U.S. military flights have carried 640 Egyptians home as part of the international effort to repatriate tens of thousands of refugees who fled to Tunisia after violence broke out between government forces and rebels in Libya.
On Saturday and Sunday, three Air Force C-130 transport planes and one Marine KC-130 ferried the Egyptians from Djerba, Tunisia, to Cairo. By Tuesday afternoon, however, no more evacuation flights had been scheduled, though the cargo planes remained ready at Naval Support Activity Souda Bay on the island of Crete, said Lt. Col. Charles "Doc" Schlegel, commander of the 435th Air Mobility Squadron.
"We are posturing ourselves to any changes in the humanitarian crisis," Schlegel said by phone. "Things are changing rapidly and we are ready to respond to any requests that are made."
Violence between rebel forces and those loyal to Libyan leader Moammar Gadhafi has spurred an exodus out of the North African nation. About 100,000 people, a majority foreign workers, have fled to Tunisia.
So far 40,000 Egyptians have returned home from Tunisia, with a few thousand remaining. But Tuesday, there were still as many as 10,000 Bangladeshis awaiting evacuation at refugee camps. According to the spokesman for the United Nations refugee agency, there is a severe shortage of long-haul flights to repatriate them.
Schlegel said the Air Force's C-130s had not been called upon to repatriate anyone other than the Egyptians, but they could do so if they were asked by the State Department or U.S. Africa Command, which is in charge of military operations.
"We would be postured to fly out other nationalities," he said, "if we were requested to do that."
Other nations with large foreign-worker populations in Libya, such as India and China, have completed successful evacuations.
Since President Barack Obama outlined his plans to help those fleeing the conflict in Libya, U.S. Africa Command, the State Department, the U.S. Agency for International Development and the Office of Foreign Disaster Assistance have been working to provide humanitarian assistance. Several Ramstein units have been tasked with air support and logistics, including the 37th Airlift and Air Mobility Squadrons, the 17th Air Force and the 435th Contingency Response Group.
"The president made the announcement Thursday, and we were out the door the next morning." Schlegel said. "A lot of people have been working behind the scenes to make it all possible."
---
---
---
---