Pentagon mulling cuts to force in Africa, Milley says
---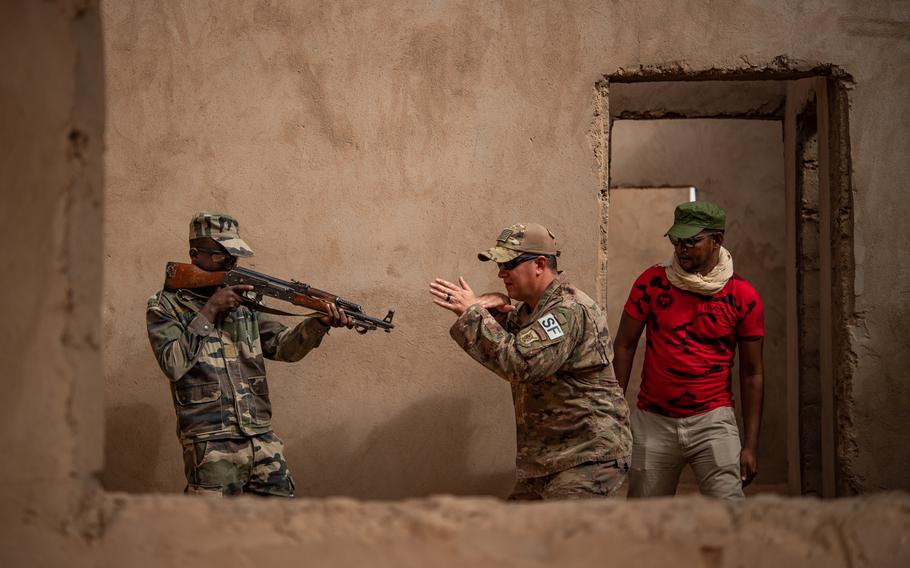 STUTTGART, Germany — The Pentagon is considering plans to reduce the number of troops it has in Africa so they can be redeployed to other missions, including a larger role in the Pacific, the military's top officer said.
"We're developing options for the secretary to consider, and we are developing those options in coordination with our allies and partners," Gen. Mark Milley told Agence France-Presse Monday as he traveled to Brussels to meet with fellow NATO military chiefs.
The topic of a possible U.S. cutback in Africa is likely to come up during closed-door talks with ally France, which uses American logistical and intelligence support for counterterrorism missions in West Africa.
Military assets "could be reduced and then shifted, either to increase readiness of the force in the continental U.S. or shifted to" the Pacific, Milley was quoted as saying.
During the past couple of years, the Pentagon has gone back and forth over what size its force in Africa should be.
In 2018, it reduced the number of special operations troops on the continent, mainly in West Africa, by several hundred.
The cuts were part of the pivot to "great power competition" with China and Russia, the Defense Department said at the time.
The reduction came a year after four U.S. soldiers were killed in an ambush in Niger, which brought added scrutiny from Washington of the mission of U.S. Africa Command.
Soon after Gen. Stephen Townsend assumed command of AFRICOM in May, Defense Secretary Mark Esper requested that the new chief conduct another review to determine if additional cuts were needed. Resources must be shifted toward countering China and Russia, which are the Pentagon's top priorities, Esper has said.
The issue of troop levels in Africa is likely to be on the agenda when Townsend testifies before Congress this month.
Militant groups in Africa pose a threat to U.S. interests on the continent, AFRICOM has said. But so far no group has shown a capacity to pose a serious threat in the West.
That could change, however, AFRICOM has warned. The leaders of some extremist groups, such as al-Shabab in Somalia, have ambitions to strike outside Africa, AFRICOM has said.
There are about 6,000 American military personnel in Africa at any given time, and the U.S. isn't looking to pull all of them out, Milley said.
"Economy of forces does not mean zero," he told AFP.
vandiver.john@stripes.com Twitter: @john_vandiver
---
---
---
---