AFRICOM: US service member, two contractors killed in attack on Kenya base
by
John Vandiver
January 5, 2020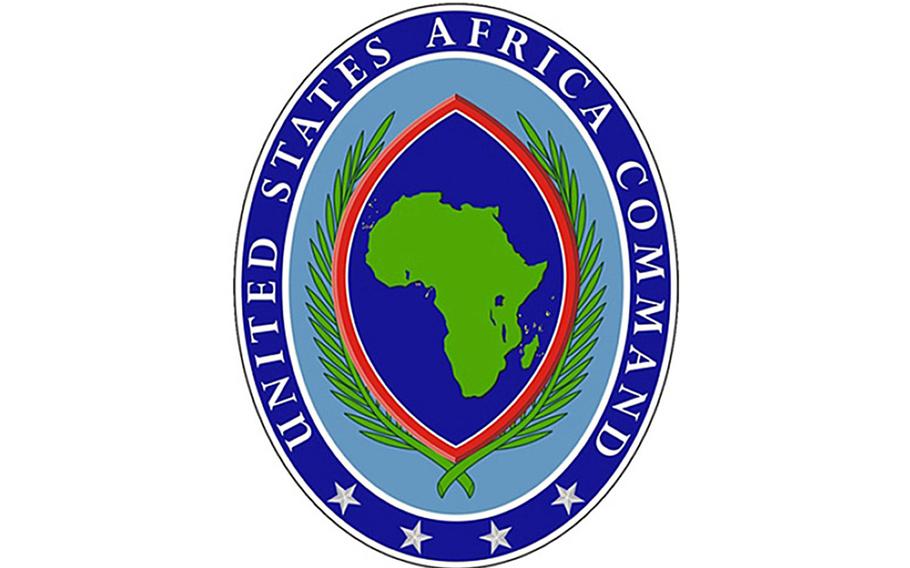 STUTTGART, Germany — One U.S. servicemember and two Defense Department contractors were killed Sunday in Kenya after their military base was overrun by al-Qaida-aligned militants, U.S. Africa Command said.
In addition, two DOD members were evacuated for treatment of wounds sustained in the attack at a Kenyan military compound used by U.S. counterterrorism forces. The names of the fallen are being withheld pending notification of next of kin, AFRICOM said .
"Our thoughts and prayers are with the families and friends of our teammates who lost their lives today," said AFRICOM's Gen. Stephen Townsend in a statement Sunday.
The attack occurred at the Kenyan military's Manda Bay airfield, a base that plays a key role In supporting U.S. operations in Somalia. Al-Shabab fighters, who have been waging an insurgency for more than decade in neighboring Somalia, stormed the base and used indirect and small-arms fire, AFRICOM said.
The fighters overran the base, but after an initial penetration of the perimeter, Kenyan and U.S. forces repelled the militants, AFRICOM said. Six contractor-operated civilian aircraft also were damaged during the battle, AFRICOM said.
The Manda Bay Airfield is used by U.S. forces for a variety of missions such as crisis-response efforts in the region.
AFRICOM said it was premature to comment on whether force protection levels for troops in Kenya are sufficient or in need of upgrade.
"That decision will ultimately reside with our Pentagon leadership after an assessment (or investigation) produces preliminary findings … I'm unable to confirm the scope of what type of assessment will be conducted (considering we're not even 24 hours outside the attack), but it's customary after the death of a deployed U.S. service member," said Samantha Reho, an AFRICOM spokeswoman, in a statement.
The killing of U.S. troops in combat in unexpected places in Africa has sparked military inquiries in the past.
In 2017, four U.S. soldiers were killed during an ambush in Niger that prompted an extensive Pentagon probe into whether troops were prepared for their mission and whether leaders took unnecessary risks. The investigation resulted in several reprimands of mostly lower-ranking officers and enlisted troops.
While al-Shabab has concentrated most of its efforts inside Somalia, it occasionally has conducted high-profile assaults outside its borders, most notably in Kenya. Sunday's attack marks the first time U.S. forces have been killed by the group in Kenya.
While military officials have acknowledged al-Shabab doesn't currently have the capacity to launch attacks in the West, AFRICOM officials say that group has ambitions to do so.
"The terrorist group has expressed the intent to attack the United States homeland and target Americans, but U.S. persistent pressure placed on them constrains their ability to carry out those desires," AFRICOM said in a statement.
The U.S. has a small military presence in Kenya — about 300 personnel. In Somalia, the number of U.S. forces fluctuates, but hovers around 500. U.S. troops are involved in an effort to build up Somalia's army and also serve as advisers in the fight against militants.
In 2019, AFRICOM stepped up operations against al-Shabab, conducting a record 63 airstrikes in Somalia, up from 47 the previous year.
The attack in Kenya on Sunday isn't the first time U.S. forces have been forced to fight off al-Shabab fighters attempting to break into a base. In September, U.S. troops also were forced to fight and to call in airstrikes after a base used by American forces in the country — Baledogle Military Airfield — came under attack. No U.S. troops were killed or injured during that confrontation.
Col. Chris Karns, an AFRICOM spokesman, said the attack on Sunday was unrelated to events in Iraq, where a U.S. airstrike last week killed a top Iranian general.
Al-Shabab is aligned with al-Qaida and "very much has its own agenda," Karns said. "Their intentions are to cause harm to innocent Africans as well as U.S. and Western interests. They certainly have a desire to export their brand of violence and hate more broadly."
Townsend said the U.S. would remain committed to the fight against al-Shabab despite the casualties and that AFRICOM would "harden our resolve."
"Alongside our African and international partners, we will pursue those responsible for this attack and al-Shabaab, who seeks to harm Americans and U.S. interests," Townsend said. "We remain committed to preventing al-Shabaab from maintaining a safe haven to plan deadly attacks against the U.S. homeland, East African and international partners."
vandiver.john@stripes.com Twitter: @john_vandiver