AFRICOM chief: Military is just 1 piece of security puzzle for Africa
by
John Vandiver
July 25, 2014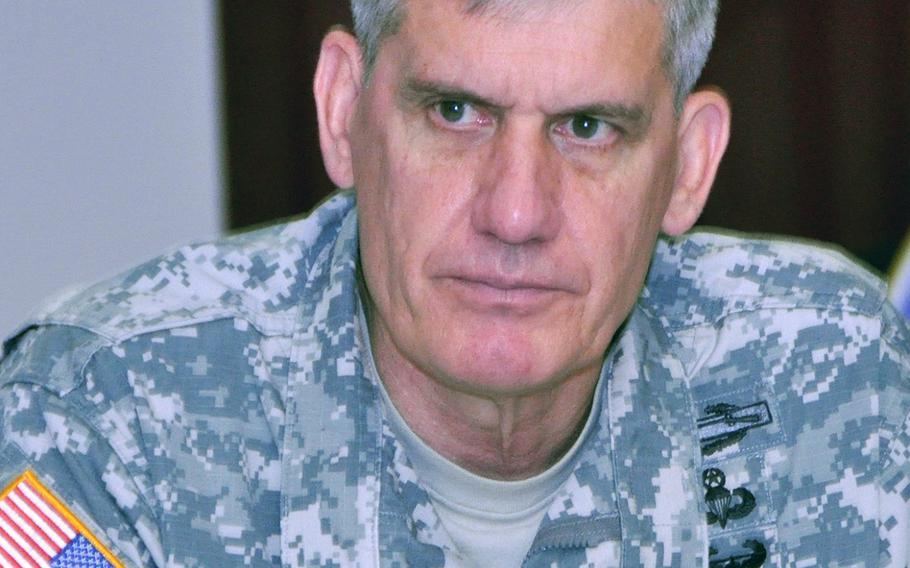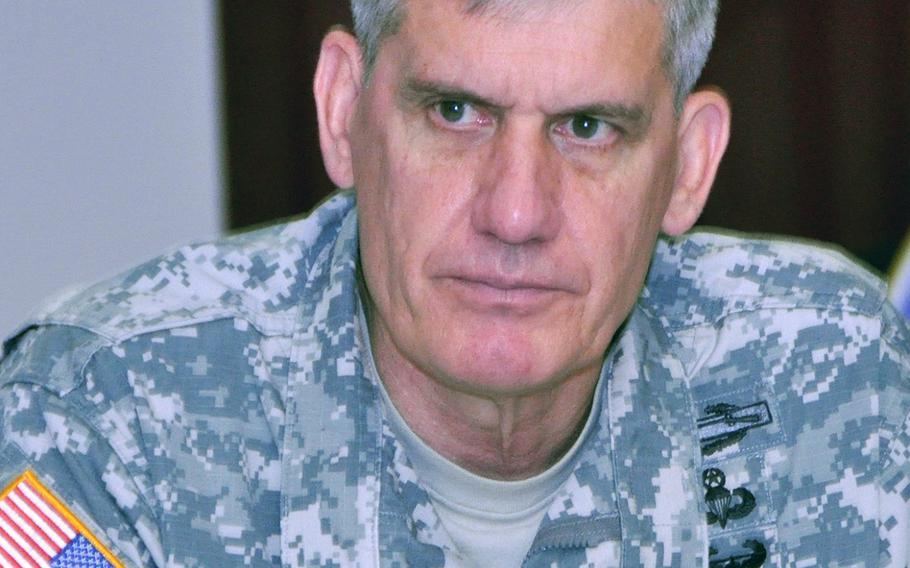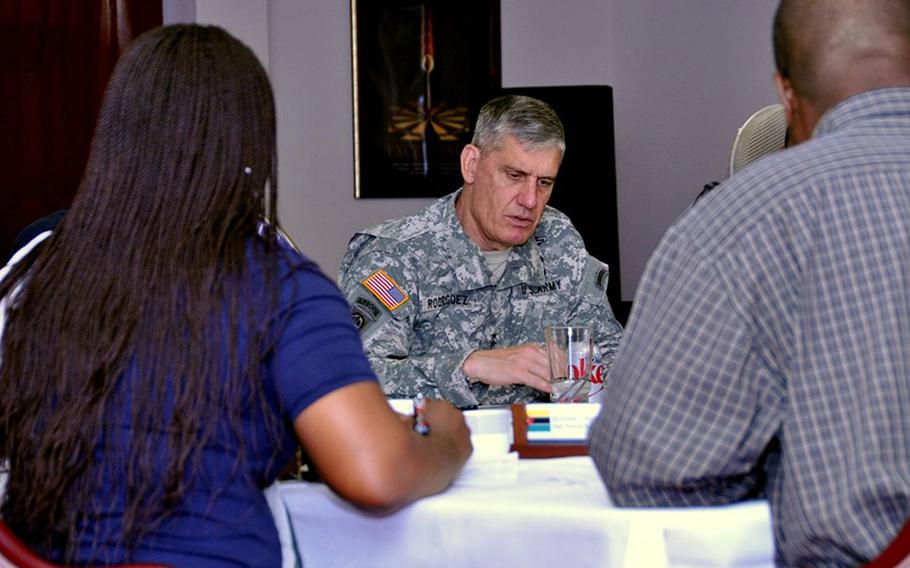 STUTTGART, Germany — International efforts to help Libya's fledgling government will require a "huge international effort" that must involve more than military support, Africa Command chief Gen. David Rodriguez said Friday.
With the widespread proliferation of weapons in the country and rival militia groups vying for power, Libyan political leaders "continue to be thwarted in their efforts to build a government that serves the people," Rodriguez said.
Rodriguez, speaking at a roundtable with reporters visiting from Africa, said his command's main focus is helping to improve the capabilities of local militaries on the continent.
There are plans for AFRICOM to train Libyan forces, but unrest in the country has so far hindered efforts by the U.S. and NATO to provide direct training.
Since NATO's intervention in Libya in 2011, which eventually led to the overthrow of longtime dictator Moamar Ghadaffi, Libya has functioned as a virtual failed state. Weapons pillaged from the old regime's armories have fallen into the hands of various militant and extremist groups, adding to the instability.
"Arms, ammunition and explosives are all over the place and provide opportunities for these violent groups to generate revenues to assert their will through violence," Rodriguez said.
"It will take a huge international effort, diplomatic effort, to help build a government that will serve the people," Rodriguez added. "Militias and ethnic rival organizations have been the ones providing the security, not the state."
Rival militias also have been battling each other. In recent days, heavy fighting around Tripoli's international airport has destroyed nearly two dozen parked aircraft. The capital has been carved up into militia controlled zones; the U.N. and Red Cross have withdrawn staff. In May, the U.S. deployed a Marine crisis response team to Sicily to be on standby in case the United States needs to evacuate its heavily fortified embassy.
Across many parts of Africa, there are concerns over growing threats to regional security. Islamic militant groups have taken root across a swath of territory stretching from Somalia on the east coast across the Sahara desert and into northern Nigeria, on the west coast, where the group Boko Haram has increased attacks on civilians.
Rodriguez said there was no simple military solution to the problem. While the U.S. provides training to many militaries on the front lines of the counter-terror fight, as well as intelligence and surveillance capabilities, answers to threats must come from indigenous leaders, he said.
"The important part is to know most of the challenges are not purely military challenges."
Steps to improve security must coincide with good governance, rule of law and economic development, he said.
As the U.S. military supports local efforts, it must take a broad approach that incorporates regional and international partners and operates in tandem with other government agencies.
"That's part of where we can improve strategy," Rodriguez said.