47 'equipped for combat' troops deployed to South Sudan
by
John Vandiver
July 13, 2016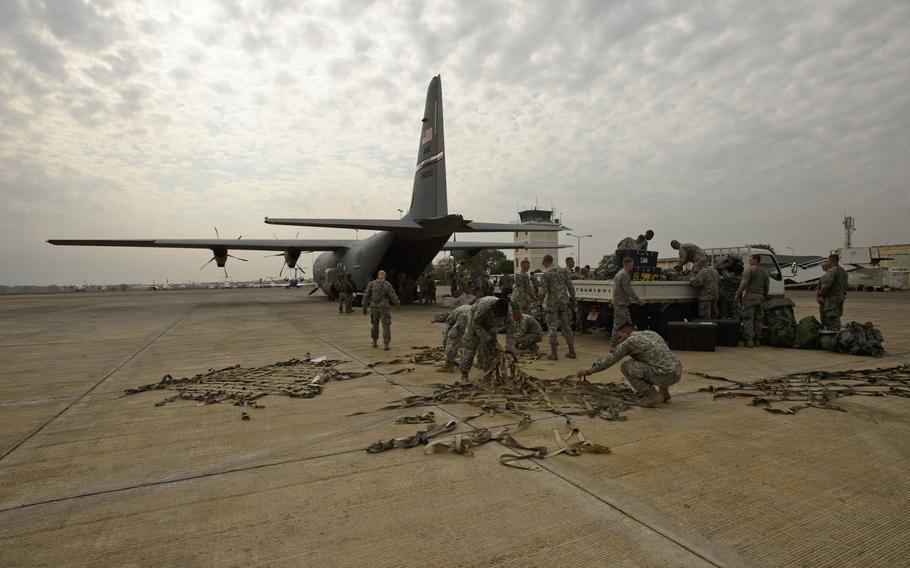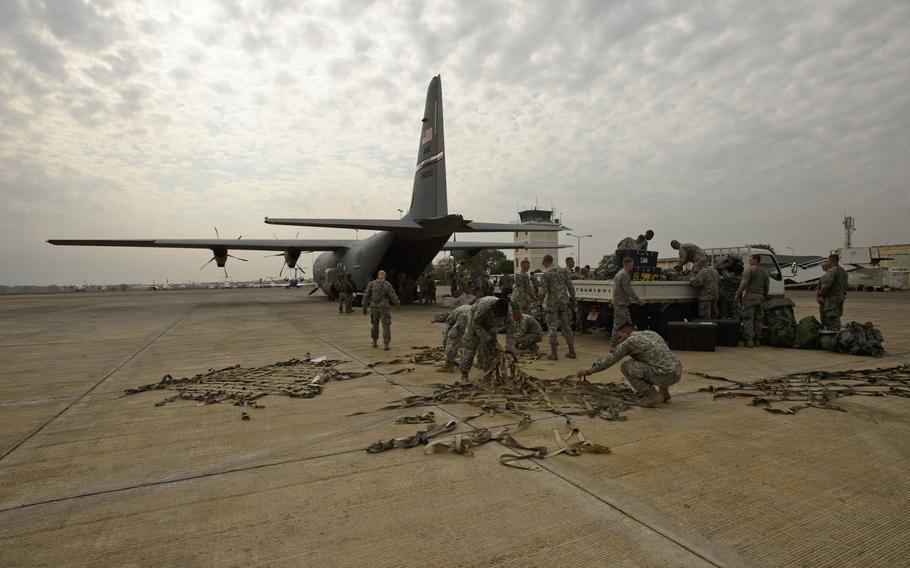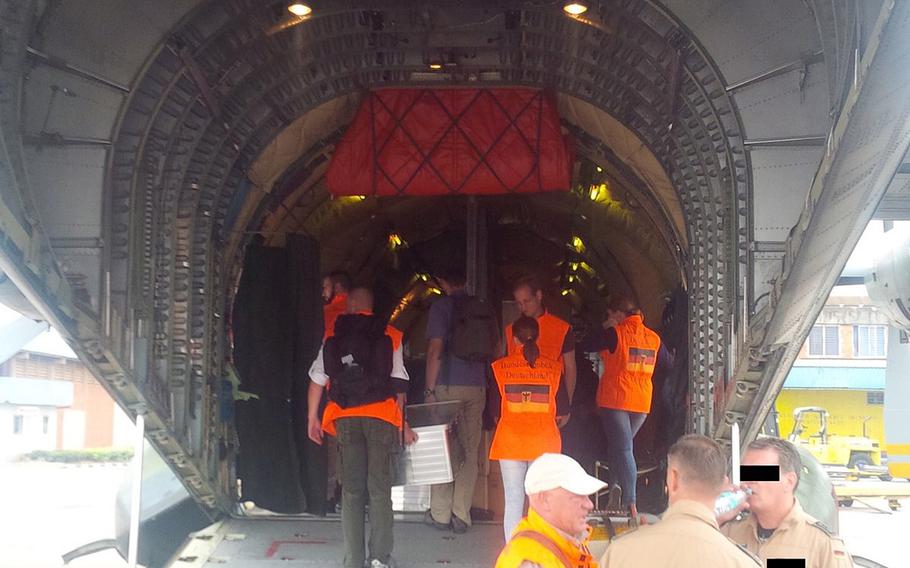 STUTTGART, Germany — U.S. Africa Command has dispatched 47 troops President Barack Obama called "equipped for combat" to protect U.S. diplomatic personnel in Juba, capital of South Sudan, according to the White House and AFRICOM.
In a letter addressed to Congress, Obama also said 130 troops are in reserve in nearby Djibouti.
The German air force has also deployed to assist in an international evacuation prompted by a recent wave of violence. "Simply put, U.S. forces are on the ground in South Sudan to temporarily augment security at the embassy and to assist in the directed, ordered departure of nonessential embassy personnel," Cpt. Jennifer Dyrcz, an AFRICOM spokeswoman, said.
Government and opposition forces in South Sudan have been advised of the deployment, which is "defensive in nature and for the sole purpose to protect U.S. personnel and facilities," Dyrcz said.
AFRICOM did not provide details on the composition of the force, but the command has a variety of quick-response capabilities, including a special-purpose Marine Air Ground Task Force based out of Spain and an Army response force positioned in Djibouti, to the east, home to the military's Camp Lemonnier.
"We cannot disclose information on servicemember breakdowns due to operational security," Dyrcz said in a statement.
Obama said U.S. forces will remain in the country "until the security situation becomes such that their presence is no longer needed," according to the letter to Congress.
Meanwhile, Germany's air force is also responding to the crisis, assisting in the evacuation of German and other foreign citizens, The AP reported, citing the German Foreign Ministry.
Foreign Ministry spokeswoman Sawsan Chebli wouldn't give details about the operation because of security concerns, the Associated Press said.
Commercial flights to and from Juba were canceled after fighting flared in the country, though charter flights have been evacuating aid workers and other foreign citizens.
Fighting in the capital over the past week between rival forces loyal to President Salva Kiir and First Vice President Riek Machar has left hundreds of people dead, according to media reports.
Consequently, the U.S. Embassy has reduced staff in Juba and arranged flights out of the country for nonessential personnel and U.S. citizens.
The embassy said in a statement that it was not evacuating personnel but carrying out an "orderly departure."
For AFRICOM, unrest in South Sudan, a country that gained independence in 2011, has been a source of recent concern.
Sudan had been roiled by violence for decades, including the most recent civil war, which stretched from 1983 to 2005.
After South Sudan gained independence, tensions continued with its neighbor to the north, but armed militia groups and tribal conflict within its own borders also posed a security risk.
AFRICOM chief Gen. David Rodriguez, in a May interview, said South Sudan was on the brink and could be Africa's next Mali — a country that faced sudden near collapse a few years ago after government coup and threats from Islamic militants.
"They are fragile countries to begin with, so when things go wrong, they could go quickly wrong," Rodriguez said. "You've got to watch those things very closely."
Violence has prompted a rapid military mobilization to South Sudan in the recent past.
In late 2013, four U.S. Navy SEALS were injured after their aircraft came under attack while conducting a rescue mission in South Sudan. In the days that followed, the U.S. Army's East Africa Response Force based in Djibouti and Marines arrived to provide security and to evacuate U.S. personnel.
State Department spokesman John Kirby urged the factions in South Sudan to end hostilities.
"Due to ongoing security concerns, we do want to again say that citizens should remain vigilant when moving about the city," Kirby told reporters in Washington on Tuesday. "We continue to press, obviously, the leaders in South Sudan to end the fighting and to provide unfettered humanitarian access to those that are in need."
Stars and Stripes reporter Alex Horton contributed to this story.