Prep roundup
Zion gets first varsity win by upending Kadena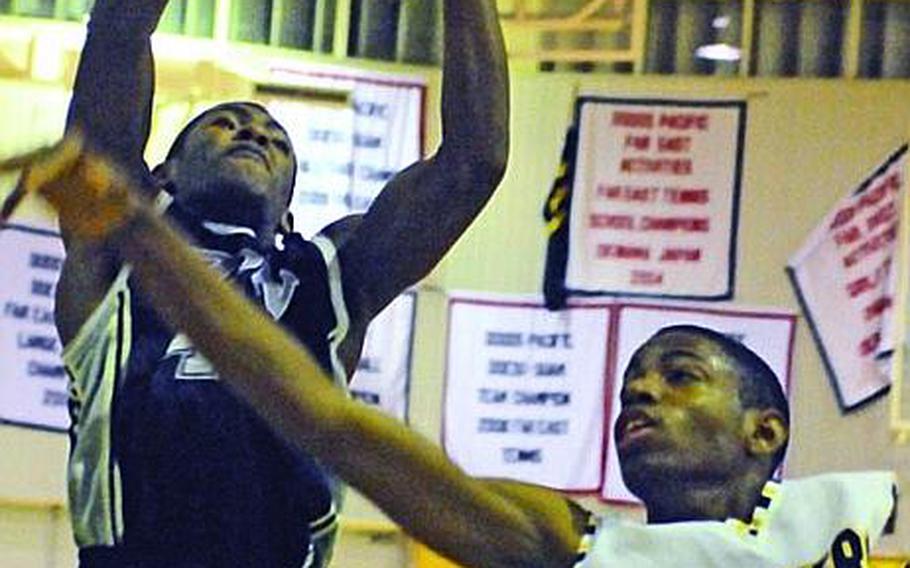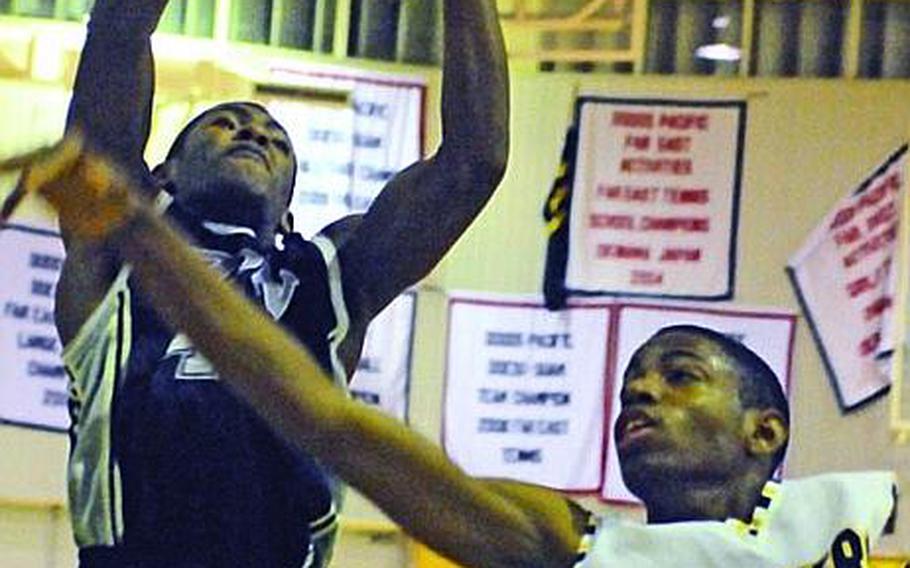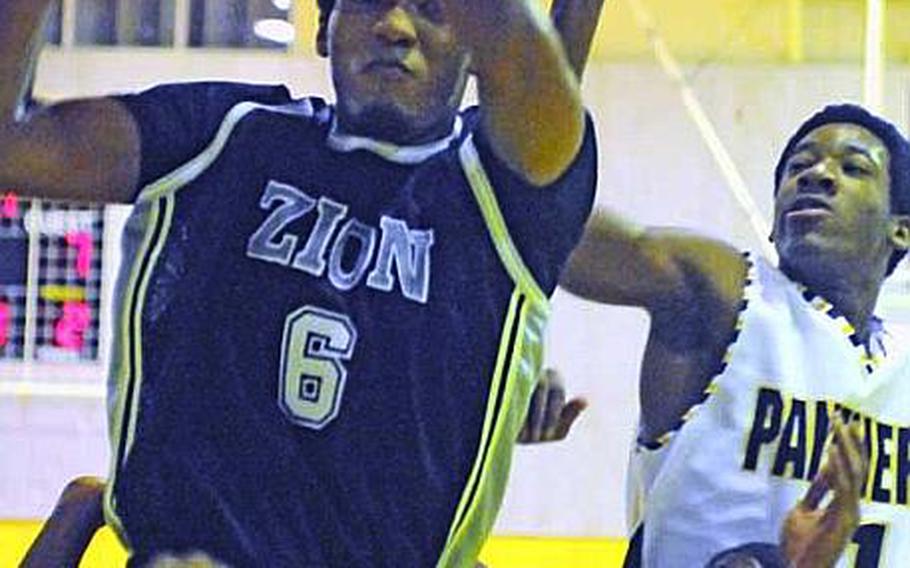 There's a reason Zion Christian Academy's boys basketball team requested and received varsity status for the 2011-12 season. Markese Bohanon and the Lions demonstrated why Friday against a Pacific high school powerhouse.
Bohanon scored 30 points and the Lions roared out to a 17-point lead before holding off a late surge and stunning Kadena 66-62 at the Panther Pit.
The victory, in just the Lions' second varsity game in the Division II school's 14-year history, came at the expense of the nine-time Far East Division I Tournament champions, and a week after 10-time D-I champion Kubasaki escaped with a 91-88 home win over Zion.
"They're been practicing hard," longtime Zion athletics director Keefe Wilson said. "They played aggressively, they hustled and played smart at the end."
Kadena didn't go quietly, slicing the lead to 65-62 with 8.9 seconds left on Derrick Taylor's free throw, but it was as close as the Panthers would get.
"They work together as a team," Panthers senior forward Josh Dyer said, pointing particularly at Bohanon, a gangly 5-foot-11 guard-forward. "He's pretty good. We had a hard time defending him because of his height."
Bohanon and teammates Craig Hollins, Mashu Wakita and Akira Shavers had been known for their feats on the cross-country courses and track and field, Hollins as a thrower, the other two as distance runners. Because until this year, the Lions only played junior varsity basketball.
Last summer, "we saw we have some good players whom we knew could play at that level," Wilson said. So the school applied for full varsity status to the Okinawa Activities Council, which approved the application.
A school with an enrollment of just over 100 ninth through 12th grade, many of them DOD ID card holders, Zion has petitioned DODDS Pacific's athletics coordinator Don Hobbs for acceptance to the Far East D-II Tournament Feb. 20-24 at Zama American.
Falcons rebound; Mitchell dials long distanceSince their 137-game regular-season winning streak was snapped Saturday, Seoul American's girls have rebounded smartly, winning twice, the latest 56-19 at Gyeonggi Suwon International behind Mecca Perkins' triple-double of 30 points, 13 rebounds and 10 blocked shots.
The 39-30 loss at Seoul Foreign was "a wake up for me as a coach," Jesse Smith said. "We're going back to basics and rebuilding from the basics up."
While Perkins dominated the paint for the Falcons, Kymmond Mitchell did his work from behind the three-point line for Daegu, netting 11 threes, breaking the 17-year-old school single-game record of eight held by Chuckii McDew. The Warriors beat Osan American 66-52.
After running their winning streak to six games, Matthew C. Perry's girls fell 37-30 to Yokohama International in Friday's Western Japan Athletic Association tournament action at Kobe.
Worse, senior shootist Rebekah Harwell aggravated an ankle injury suffered during tennis. She's expected to play Saturday, coach April Kelley said. Sophomore Courtney Beall had 16 points and 15 rebounds for the Samurai.
Perry's boys ran their season record to 7-1 with two victories, but also lost guard Sam Cadavos, another tennis star, to a left ankle injury. He was also expected back Saturday, coach Dewayne Pigge' said.