Home Team
Zama transfer adjusts quickly on the mat
---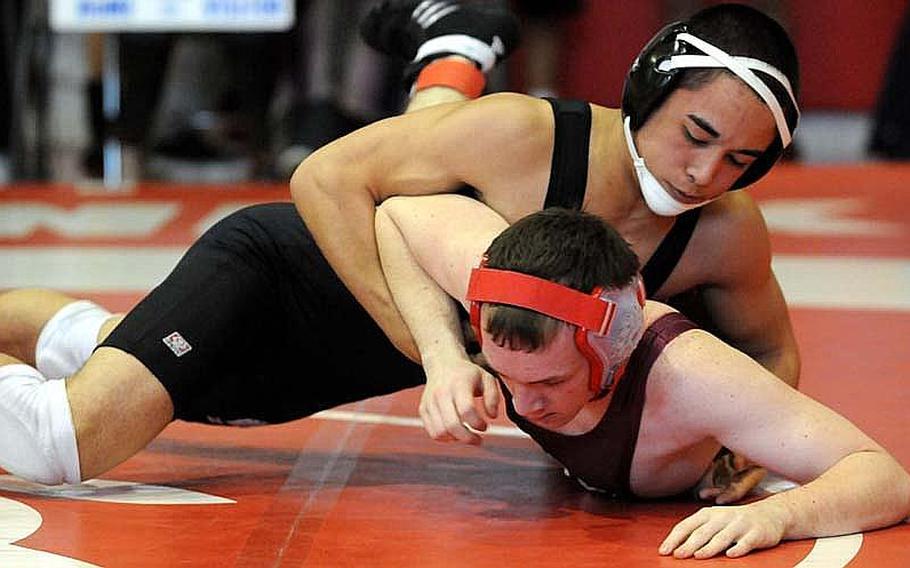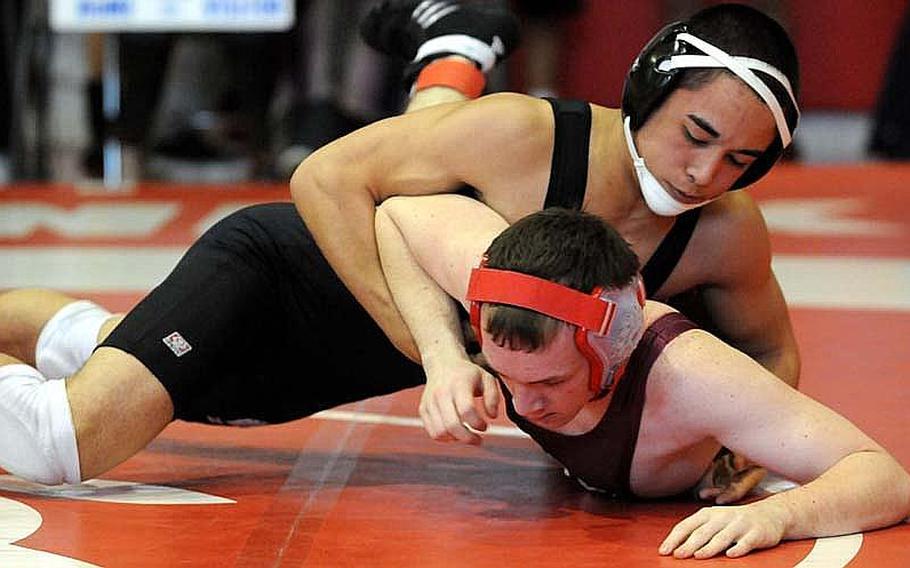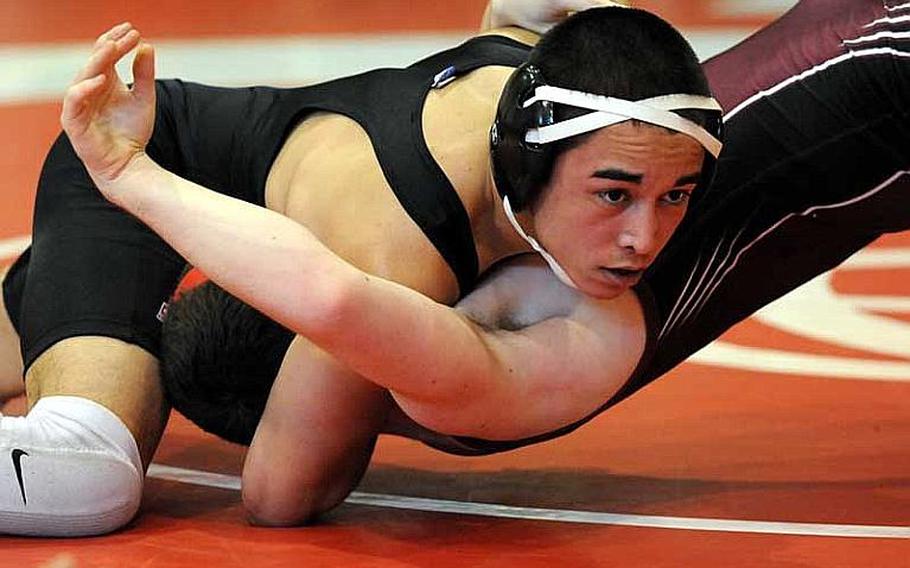 YOKOSUKA NAVAL BASE, Japan — Some high school wrestlers transferring to the Pacific from the States or Europe make the transition from collegiate folkstyle to international freestyle with great difficulty, faced with "unlearning" many things to which they've been accustomed.
Reversals, escapes and referee's positions are out. Gut wrenches, leg laces and lift throws are in. No such thing as riding time; if the wrestler on top isn't forcing the action, the wrestlers will be brought back to their feet within seconds of a takedown.
Others have little problem with the change — such as Chad Wilder, a Zama American junior 141-pounder who has positively thrived since moving to Japan from American Heritage High in Broward County, Fla.
Since his return to Japan, Wilder has only lost in the finals of the "Beast of the Far East" tournament on Jan. 7 at Yokosuka Naval Base. He's unbeaten in three dual meets and has won two tournaments.
As well as he's done so far, he's already being viewed as "the next one," the obvious successor to Michael Spencer, his three consecutive Far East tournament titles and Outstanding Wrestler honors last year for the Trojans' Far East Tournament Division II team champions.
"He has a very good shot at winning Far East … and continuing to show that Zama does have what it takes to produce Far East champions," said Spencer, now a freshman at Embry-Riddle Aeronautical University who visited Zama over Christmas break and worked out with Wilder.
"When you put him up against somebody in his weight class, it's pretty clear what he can do," Spencer said.
"He looks like somebody you'd expect to win Far East," said Ian Harlow, coach of reigning Far East Division I team champion St. Mary's International and a former Zama coach.
Wilder lived at Zama and was a frequent visitor to Harlow's practice sessions, which his father, David, assisted, until sixth grade before moving to Alaska for one year and Florida for the next three.
A two-time Broward County honorable mention with a 48-16 high-school win-loss record, Wilder wrestled freestyle and Greco-Roman in out-of-season Florida Amateur Wrestling Association club tournaments, winning one and taking third in another.
"He's fundamentally sound, has a good background in Greco and freestyle; he's definitely not starting over," said David Wilder, who wrestled at Mesa Verde High in California and whom Chad credits for getting him into the wrestling room as an assistant under Harlow.
That's not to say that the transition from freestyle to folkstyle and back can be as smooth for every wrestler, Wilder said. For somebody who has done one but not the other all their lives, it might take "close to a season" to learn the new style and stop making mistakes with the old.
"A variety of avenues opened up" for Wilder when he moved stateside, he said. Moves such as sitouts, the Split Scissor and the Granby Roll he could now use; in freestyle, such moves would expose his shoulders to the mat and give his opponent at least two points per move.
"Different kind of scoring threw me off at first," Wilder said. Takedowns are worth two points in folkstyle, compared to one in freestyle. He could earn two points for a reversal, one for an escape, even earn points for riding time in folkstyle.
All of that goes away when a wrestler tries to convert from folkstyle to freestyle, which Wilder says is harder than the other way around.
"There aren't as many folkstyle point-scoring moves you can use in freestyle," he said. "It can be more restrictive."
Plus, there's the mental aspect, Wilder says. "You're wondering subconsciously if you're exposing your back, doing something illegal (in freestyle) but you're so used to it (in folkstyle). It might lower your confidence and affect your ability."
Freestyle is used by all Pacific high school leagues except Guam, because there simply aren't enough certified National Federation of State High School Association referees in all areas of the Far East.
If history's an indicator, a good number of DODDS wrestlers have made the conversion each way with success.
Spencer won silver at 145 pounds for Wiesbaden in 2008 before his success at Zama. Steve Courtney arrived in 2005 at Kubasaki from Virginia and won two Far East golds.
And Cole Maxey, a 215-pound gold medalist for Kadena in 2005, transferred to Ramstein, Germany, and won at the same weight in 2006, the first to win gold in DODDS-Pacific and DODDS-Europe in successive years.
Which shows the transition can be made, Wilder said. "All you can do is practice and get more mat experience. It certainly can be done."
---
---
---
---