D-II girls soccer final
Zama tops Yokota for first title in a decade
---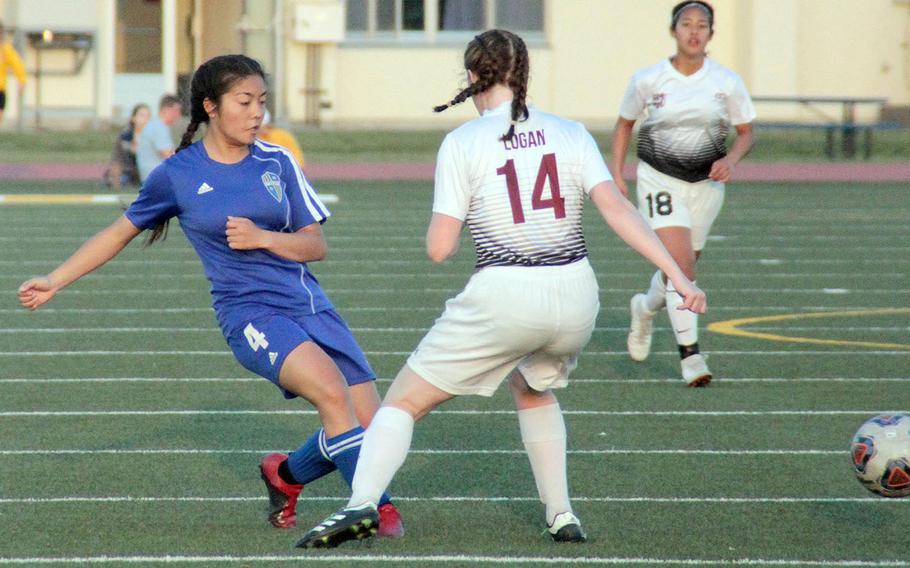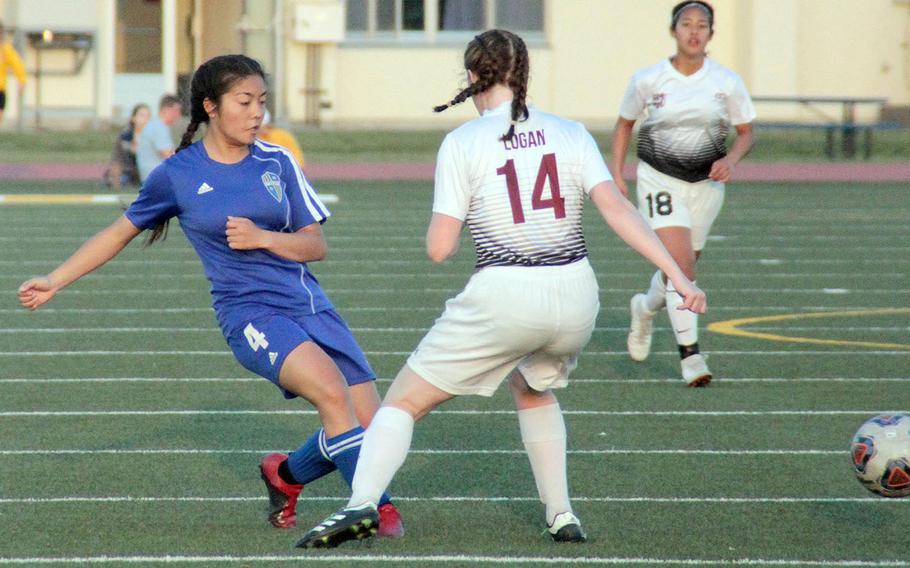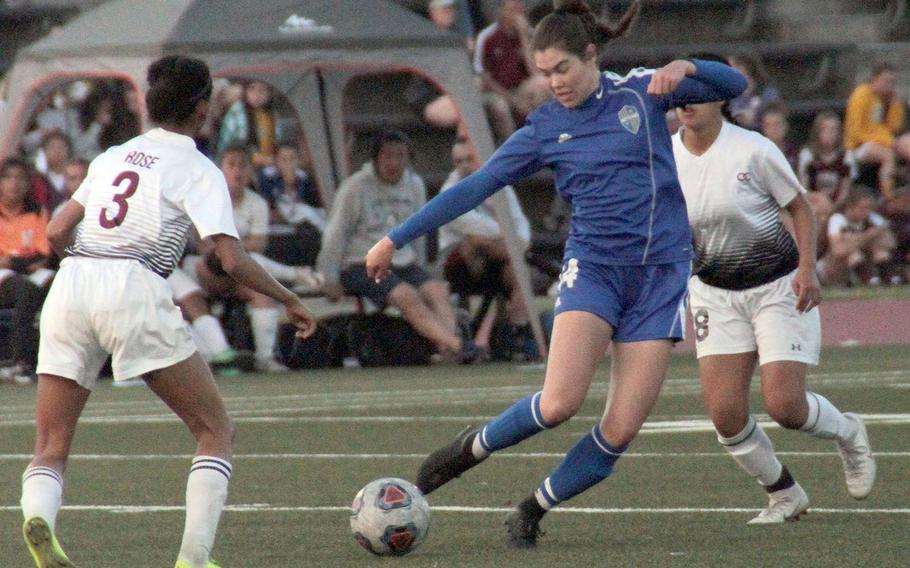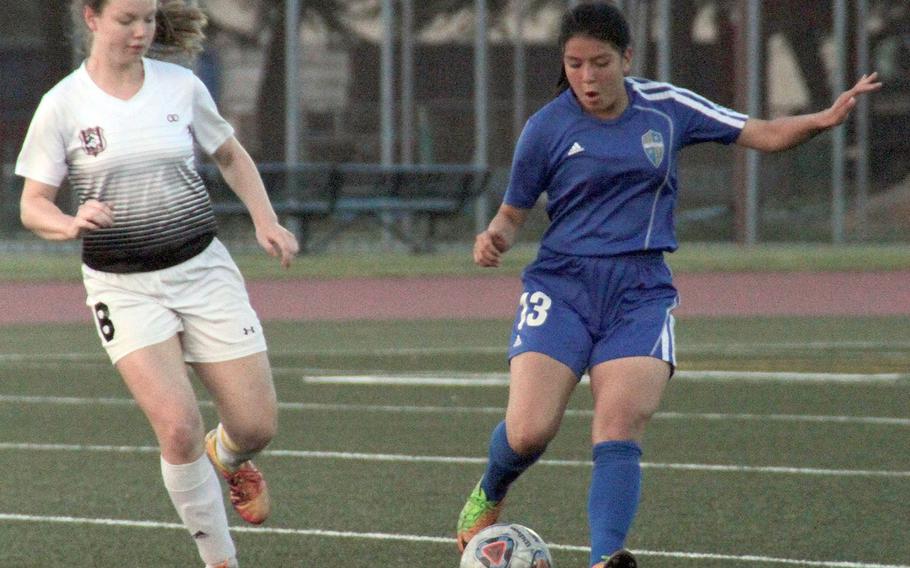 MISAWA AIR BASE, Japan – Top striker Kayesha McNeill and leading playmaker Siobhan Grabski helped bring an end to Zama's girls soccer team's Far East tournament title drought.
McNeill notched her 35th goal of the season and Grabski posted her 19th as the Trojans broke Friday's final match open in the second half, dethroning defending champion Yokota 3-0 and claiming their first Far East tournament title since winning the Division I crown in 2009.
"It's the culmination of a lot of hard work over the years, belief in the program that we have and it just worked out for us this year," said Manuel Duarte, who won his first Far East title in his sixth season as Trojans coach.
Unlike that 2009 Far East title when the Trojans needed to beat Kubasaki in a penalty-kick shootout, Zama left nothing to chance, scoring all three of its goals in the second period. Morgen Barrozo capped the scoring with her eighth goal of the season.
Meanwhile, the Trojans defense held two-time MVP and Golden Boot winner Caleigh Garcia of Yokota off the scoreboard.
"We have a very balanced team and we believe in playing as a team, and that helped us get through this," Duarte said.
Zama finished 18-2-2 on the season, including a second-place finish in the DODEA-Japan tournament. The Panthers closed their season 17-6-1.
---
---
---
---