D-II football
Zama tops Edgren again to take title
by
Dave Ornauer
November 10, 2012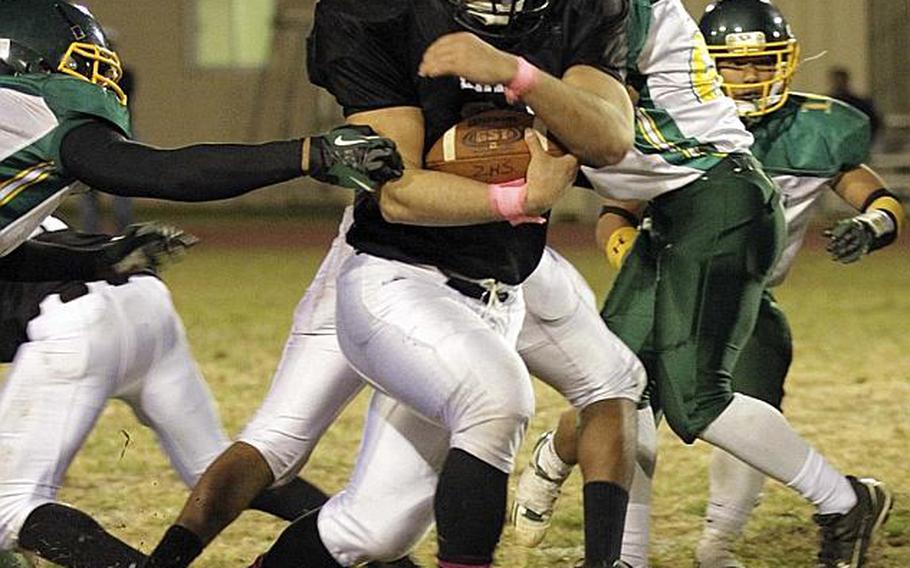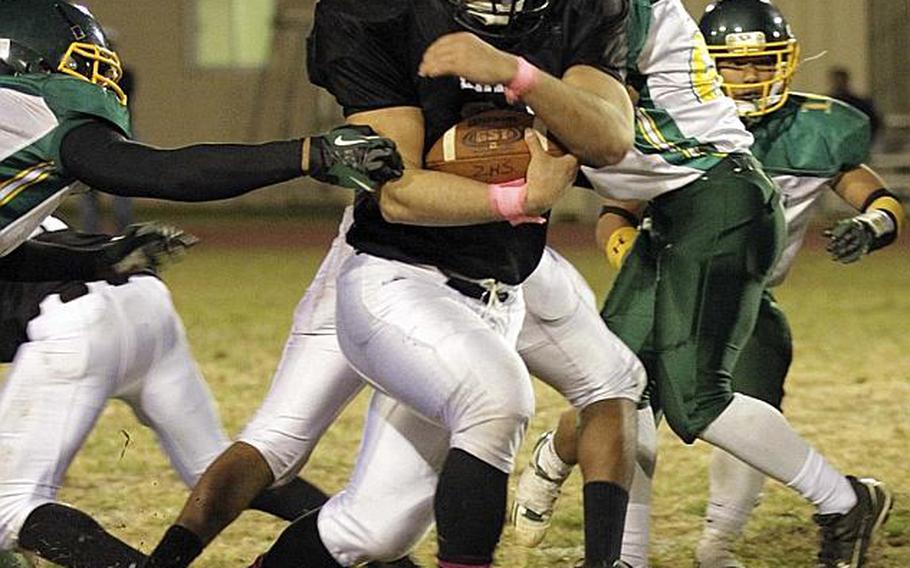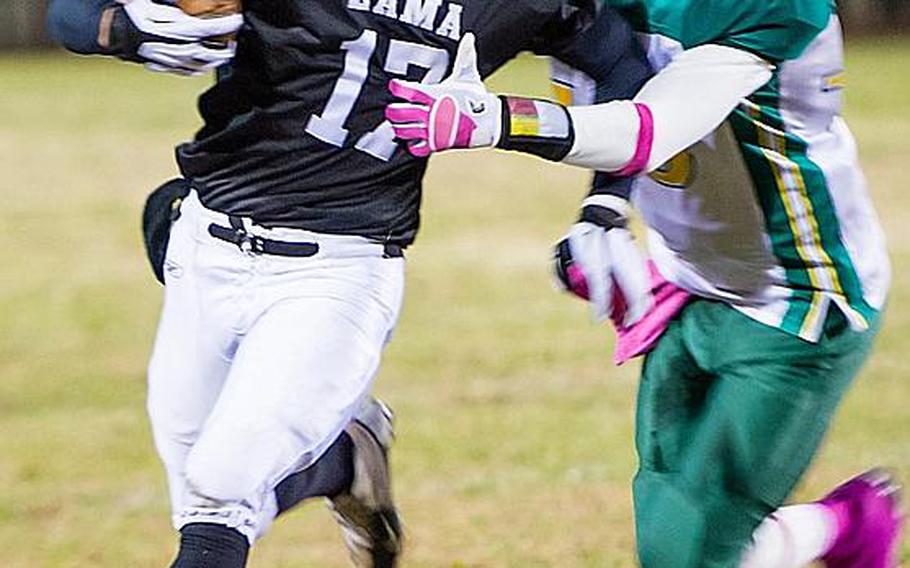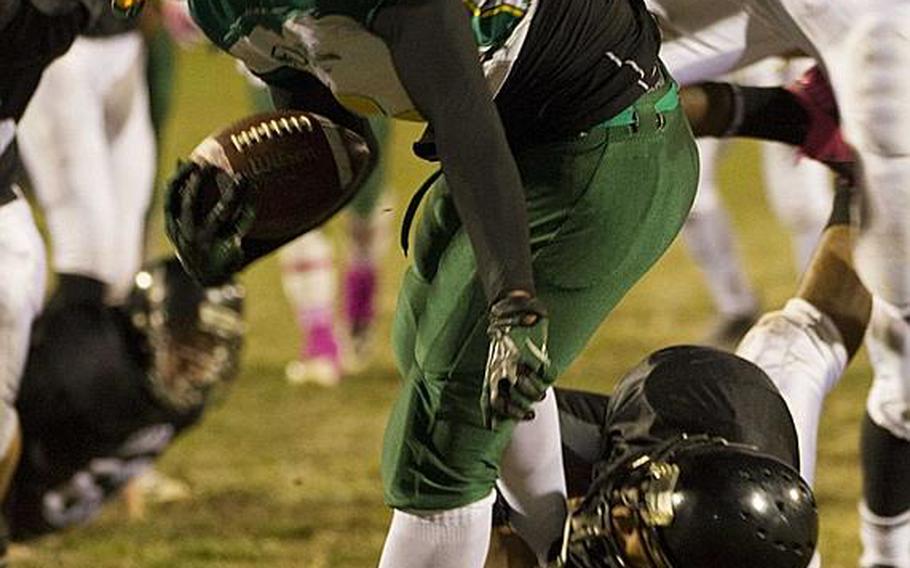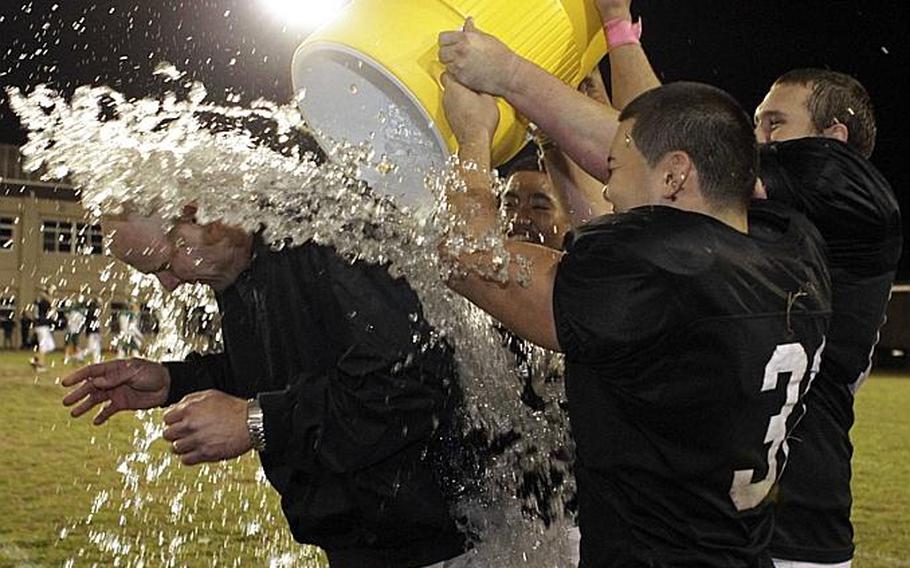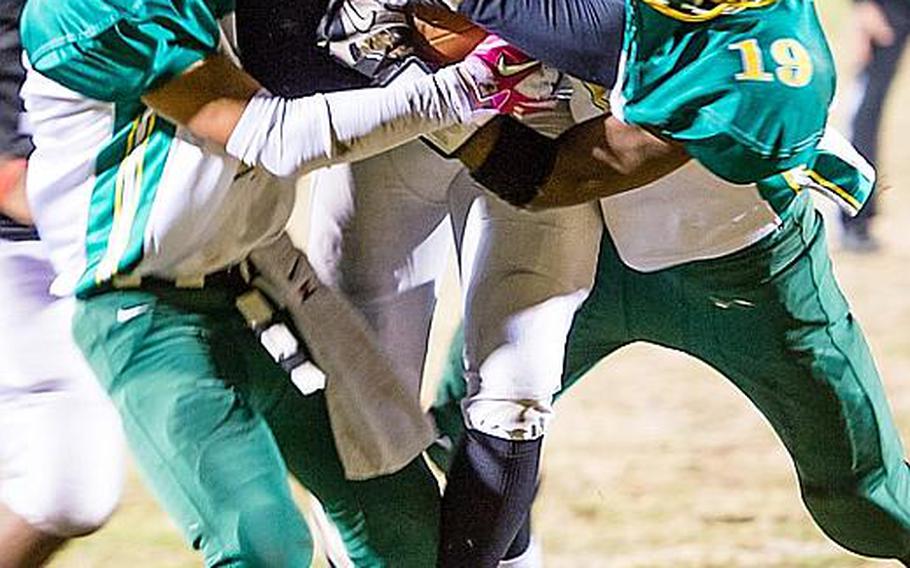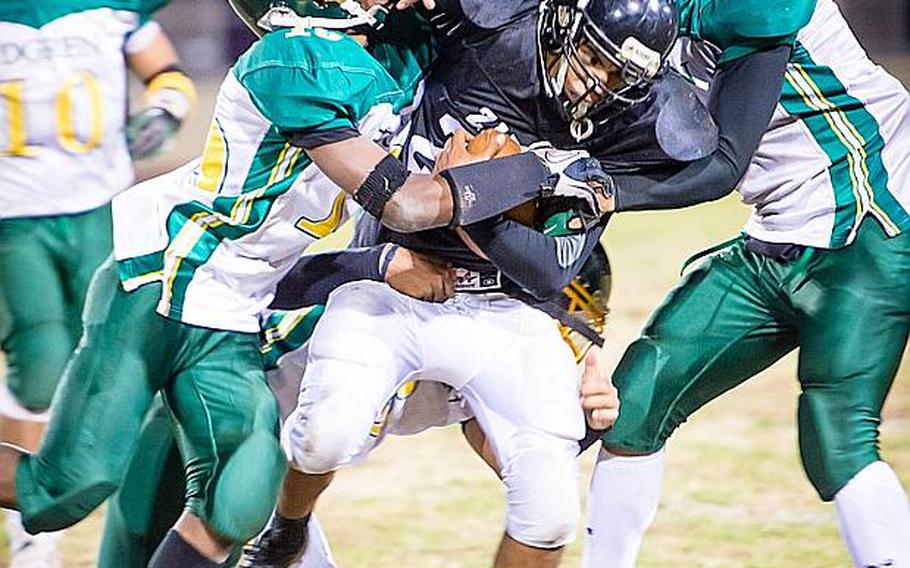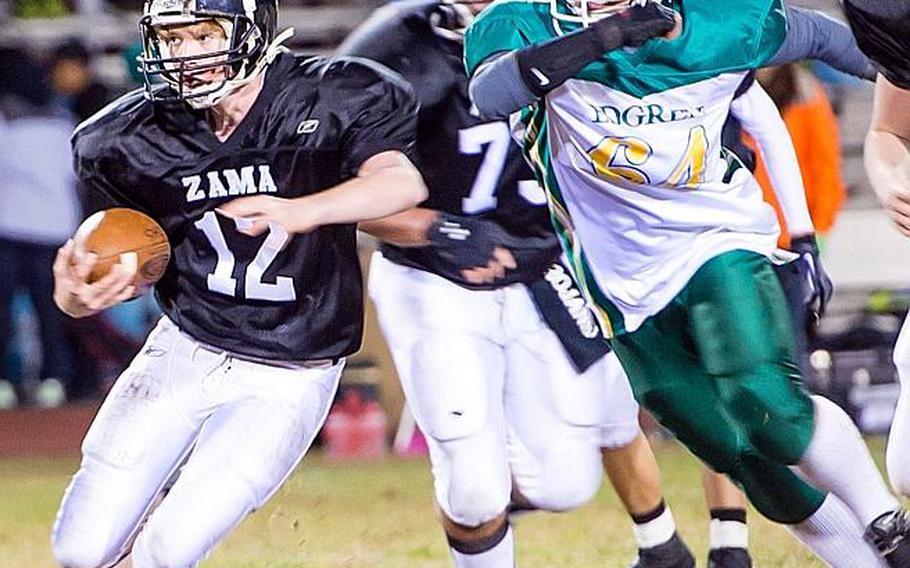 This report has been corrected.
CAMP ZAMA, Japan – All season, coach Steven Merrell preached to his Zama American football team the need to finish, be it touchdown drives, closing out games, whatever.
On Saturday, he and the Trojans closed the 2012 DODDS Pacific Far East Division II football season in style. Andre Encarnacion rushed for three touchdowns and Zama led from start to finish in vanquishing Robert D. Edgren 35-20 for the D-II title at Zama's Huitema Field.
"We were able to seal the deal," said Merrell, whose Trojans came up short in the last two D-II title games 28-2 and 7-3 against Daegu.
"We knew just being here wasn't enough. Edgren is an explosive team. One play could make a difference. I told the boys, don't take a single play off. They didn't, and we were able to finish."
Zama closed its season 6-5 overall and 5-0 in Division II. Edgren, which hadn't played in three weeks, fell to 2-3 in D-II and closed 2-7 overall, losing its last five games.
In his final game in Zama uniform, Encarnacion led the Trojans' charge, gaining 171 yards on 21 carries, increasing his Pacific lead in touchdowns to 19 and passing Pacific Jarrett Mitchell of Kubasaki, 1,349-1,326 for the rushing lead. Mitchell has played two less games and will get a chance to take back the lead when his team plays Yokota for the D-I title next week.
"(Encarnacion)'s a powerful, strong runner, he's given us great production on the field, he can run over people; we hate to lose him," Merrell said. "When we know we need something, we can give (the ball) to him and he'll fight for what we need."
Zama uncharacteristically went to a trick play, a halfback option pass of 20 yards from David Coleman to Raymond Bestor to strike first. Encarnacion's first TD, an 11-yard run set up by Rayvaughn King's fumble recovery, made it 14-0 near the end of the first period.
But fumble recoveries by Ben Warren and Nick Cunniff led to two Edgren scores that cut the gap to 14-12. Louis Murphy ran 12 yards for a touchdown and backup quarterback Leo Austin hit Tristan Jefferson for a 28-yard score.
But Encarnacion increased the margin with a 4-yard run just before half. Then Zama marched 72 yards on 11 plays in 5 minutes, 17 seconds, capped by Encarnacion's 9-yard TD run to make it 26-12.
"They held the ball a long time. It seemed like forever," Eagles coach Blaine Miller said. "That didn't help us. And overall, they're (Zama) a great team. They played a great game."
Holden Limas tacked on a safety when he tackled Edgren's Khalil Williams in the end zone early in the final period. Mitchell Harrison capped Zama's scoring with a 3-yard run with 7:11 left.
Austin marched the Eagles on a late drive, capped by Williams' 14-yard touchdown catch as time ran out.
"That's how they fought all year," Miller said. "I'm proud of them."
Austin was 4-for-9 for 93 yards. King had 69 yards on nine carries and Coleman 51 yards on five tries for Zama.
"It's always wonderful to win. Winning a championship is always a good thing," Merrell said.
Fumble recoveries that led to two Edgren scores were made by Ben Warren and Nick Cunniff. The report erroneously had one fumble recovery linked to another player.