Far East volleyball
Zama, Seisen grab titles to continue fall dominance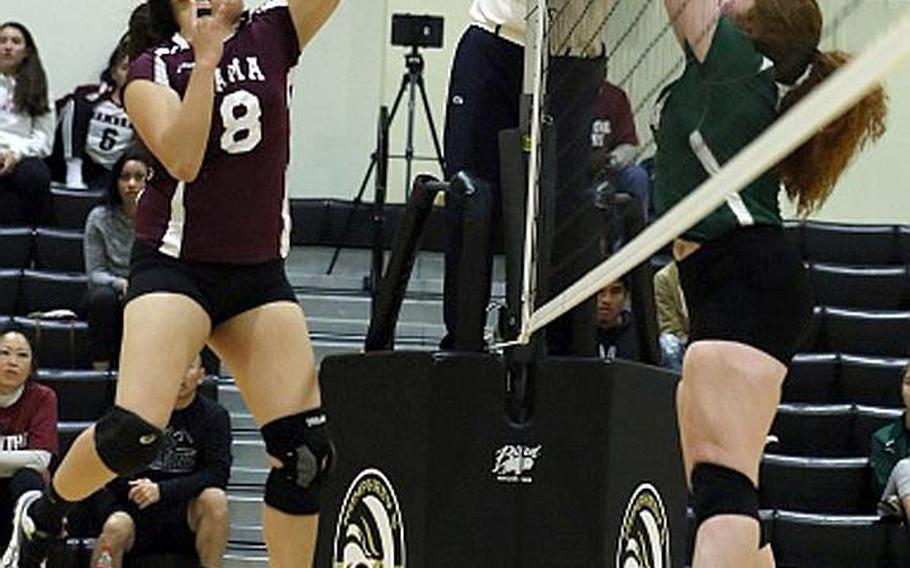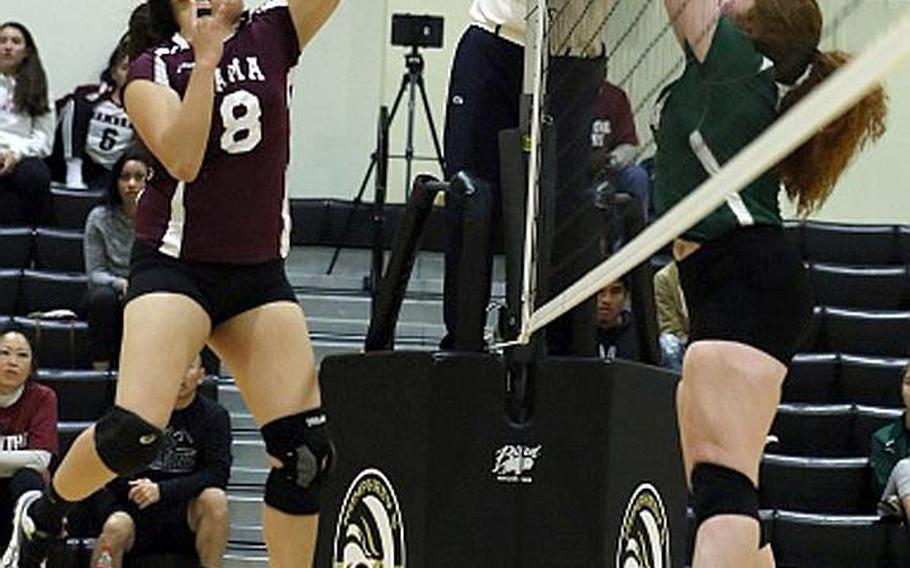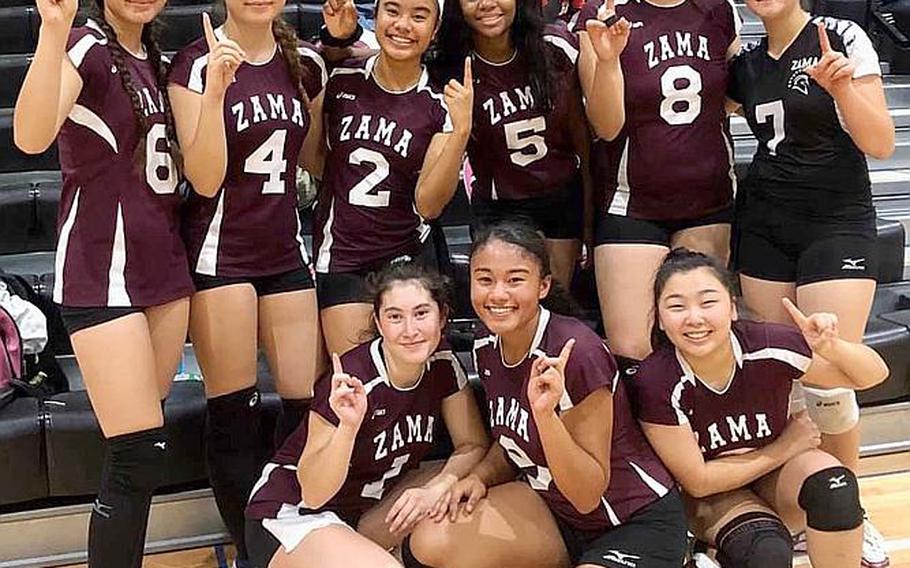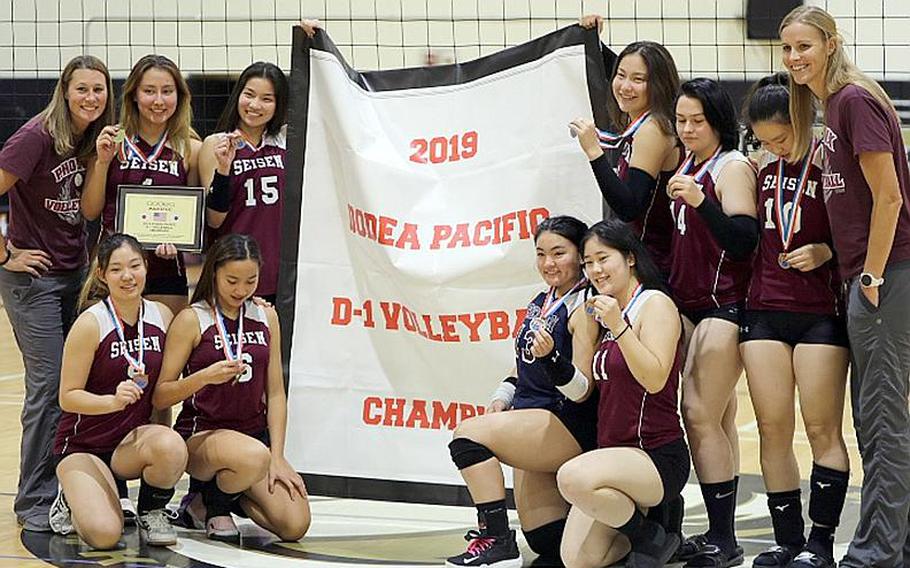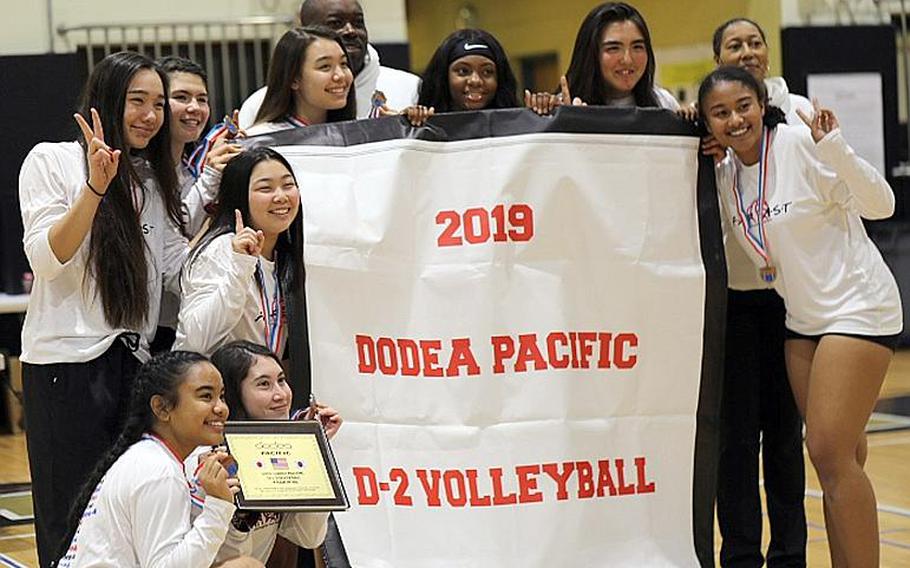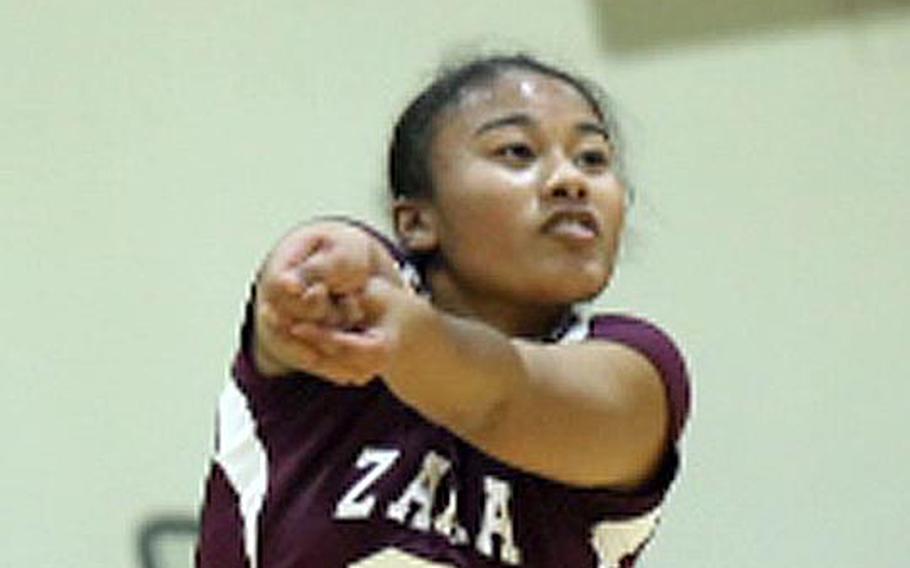 CAMP HUMPHREYS, South Korea – Despite carrying plenty of individual talent on their roster, finishing plays and finishing matches always seemed to be the Zama girls volleyball team's hang-up.
At least until Saturday.
That was when Grace Bryant and the Trojans ended a 22-year Far East tournament title drought by winning their first Division II championship, sweeping Robert D. Edgren 25-22, 25-17, 25-15 at Humphreys High School.
"It hasn't sunk in at all," said Bryant, a junior outside hitter who had 20 kills against the Eagles.
The win was sweet redemption for a Trojans team that lost in last year's final to Christian Academy Japan. It was Zama's fifth Far East volleyball tournament banner, but first as a small school and first overall since winning the D-I title on its home court in 1997.
"Finishing was the key this time," Bryant said. "We wanted to finish. In my head, I was replaying last year, and I didn't want to feel that pain any more. Every time we made a mistake, we didn't worry about it. We just made up for it, we loved and trusted each other."
Jessica Atkinson added seven kills and six block points, while setting tandem Jazlyn Rioux and Iris Hirata combined for 32 assists.
"I'm in shock and not because we won, but because they played so phenomenally," coach Veronica Jones said of her Trojans, adding that her players felt that they "didn't bring everything they could" to the final a year ago.
"They were hungry for this win. They pushed for every single point. Their heart, their determination, their love for each other on the court. This may be my most cohesive team as far as caring for each other."
The win was also the first plank of a Kanto Plain sweep of both Far East tournament titles. Seisen dethroned defending champion Kubasaki in straight sets, 25-17, 28-26, 25-9, behind Sarah Atanacio's 14 kills.
It was also redemption for last year's final, in which the Phoenix led by two sets, only to lose the last three to Kubasaki. Coach Elizabeth Jury said the second-set win Saturday was "clutch."
"I told the girls we can't relax" after that set, Jury said, reminding her girls of what happened a year ago.
"I told them we have more senior experience and to use it. This feels amazing and well earned. They have worked so hard."
For the Dragons, reaching the Far East final for the sixth time in seven years far outpaced any expectations that a rebuilding team could have had, coach Mike Hogen said. "They played really well at times," Hogen said.
For both championship schools, it was the continuation of Far East success earlier this week:
-- Zama won its third Far East D-II football banner, beating Matthew C. Perry 47-13 on Friday.
-- Seisen's tennis and cross country teams also captured Far East Division I banners.