Zama mixes it up to wear out Edgren
by
Dave Ornauer
September 30, 2011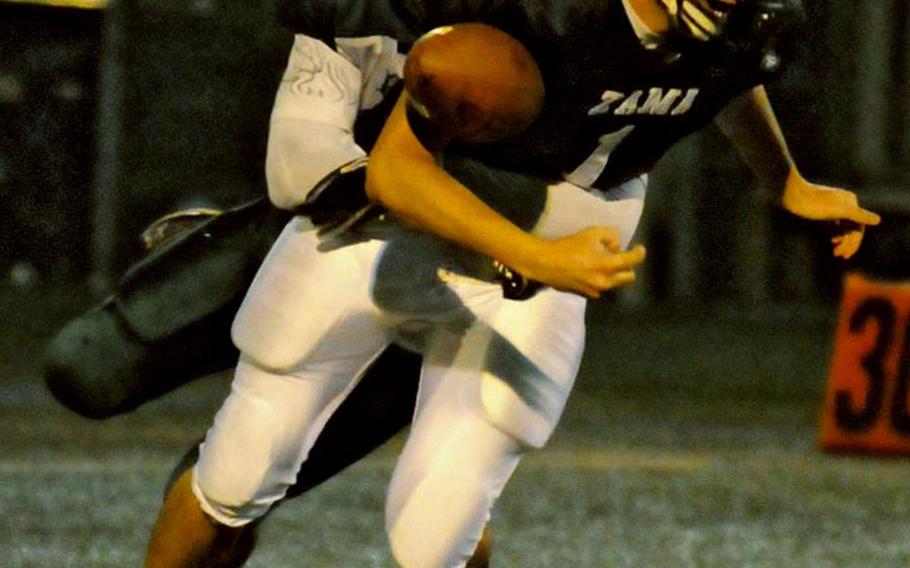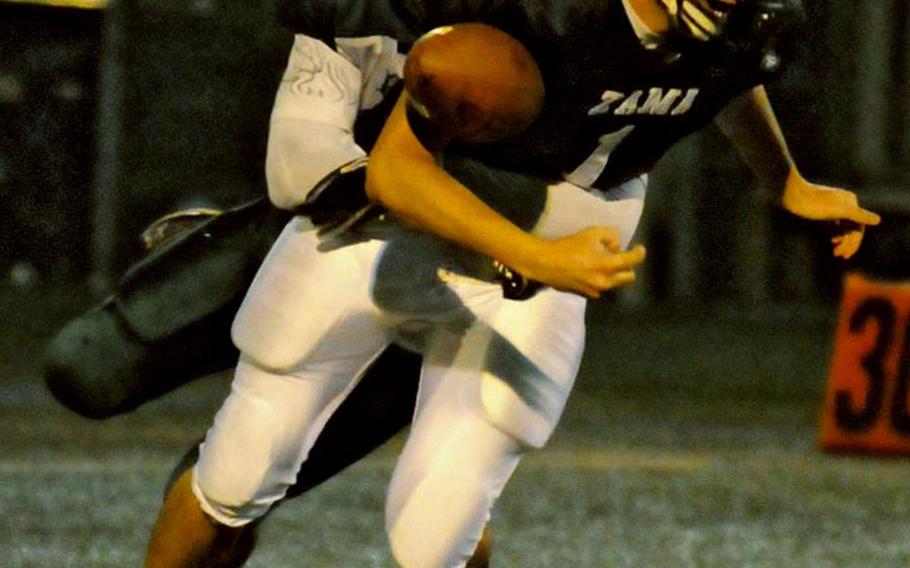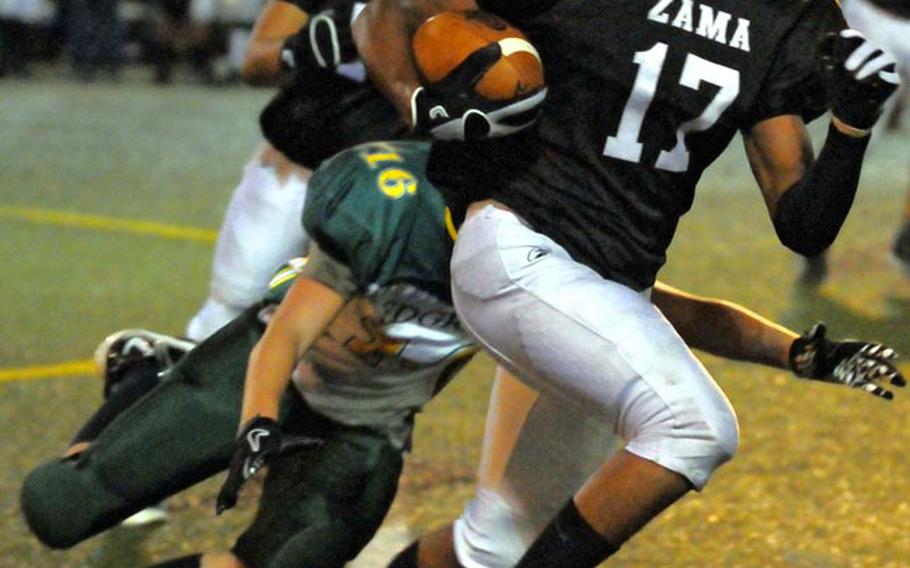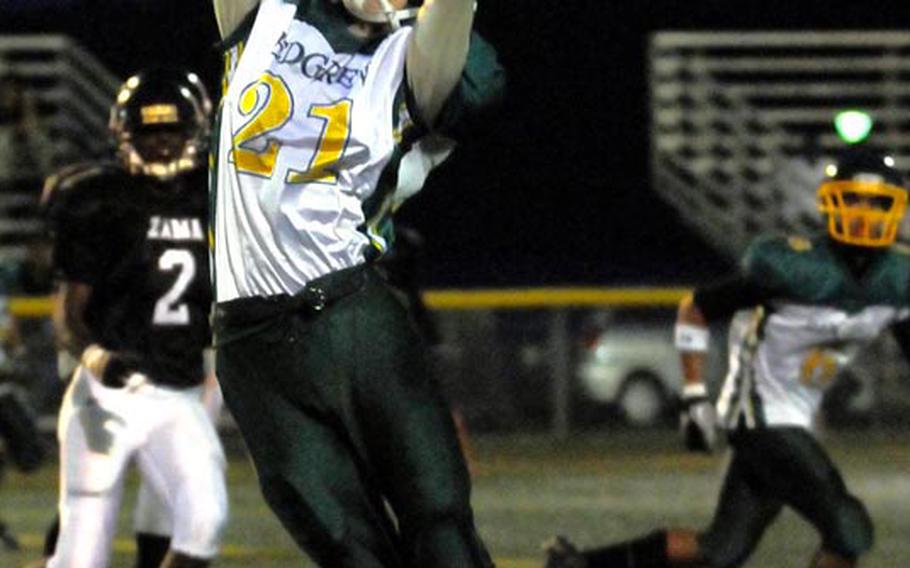 YOKOSUKA NAVAL BASE, Japan – For a team known for its ground attack, Zama American is proving rather fair at taking to the air, too.
James Liker completed seven of 10 passes for 136 yards, keying three touchdown drives, and Andre Encarnacion scored three times as the Trojans clinched their third straight berth in next month's Far East Division II title game, beating Robert D. Edgren, 41-7, Friday at Yokosuka's Berkey Field.
"We knew we had the potential to throw the ball, something we need to add to our game plan," Trojans coach Steven Merrell said. "We believe in the run. We're a running team. But it's nice to know we can throw a few passes."
The Trojans, who won their third straight after an 0-2 start, will travel to either Daegu American or Osan American for the Nov. 5 D-II title game. Daegu won its first of two matchups with Osan at home on Friday, 26-0.
Zama and Edgren will only play once this season. Their Sept. 2 game at Zama was postponed due to Tropical Storm Talas and was not rescheduled; thus, Friday's game served as a winner-take-all for Japan's D-II title-game berth.
"Whenever you go to a championship game, it's always a good thing," Merrell said, sounding a cautionary note. "We can't celebrate too much; we have a very good Yokota team to play next." Zama visits defending Kanto Plain and DODDS Japan champion Yokota (4-1) on Friday.
With 163 yards and three TDs on 16 carries, junior fullback Andre Encarnacion is now second in the Pacific individual rushing race, with 664 yards on 83 carries. He leads the region with 13 touchdowns. Mitch Harrison, with 80 yards on 8 carries, is third with 611 on 50 carries.
Richard Castillo added 67 yards and two touchdowns on 13 attempts. Holden Limas ran 10 yards for a TD on his only carry to cap Zama's scoring. The Trojans had 327 yards on 48 carries.
Harrison also had two catches for 30 yards, David Coleman 65 yards on two receptions and Castillo 26 yards on two catches. Ian Pope recovered a fumble for Zama, the game's lone turnover.
The Eagles (0-4) had 240 yards of offense and stayed with the Trojans in the first half, but ran out of gas after intermission, coach Michael Gros said. Sean Gammel's 42-yard touchdown pass to Louis Murphy accounted for Edgren's lone points.
"We couldn't stop them in the second half," said Gros, whose Eagles haven't been to the D-II title game since winning their third straight in 2008. "The depth isn't there. We had players going both ways and a couple got injured and we just got tired."
Gammel was 8-for-14 for 114 yards and ran seven times for 40 yards. Murphy had 140 all-purpose yards and Steven Wildar added 103.
The Eagles next visit American School In Japan (3-1) on Friday.