Far East basketball
Zama, Kadena seen as favorites in girls tourneys
by
Dave Ornauer
February 19, 2020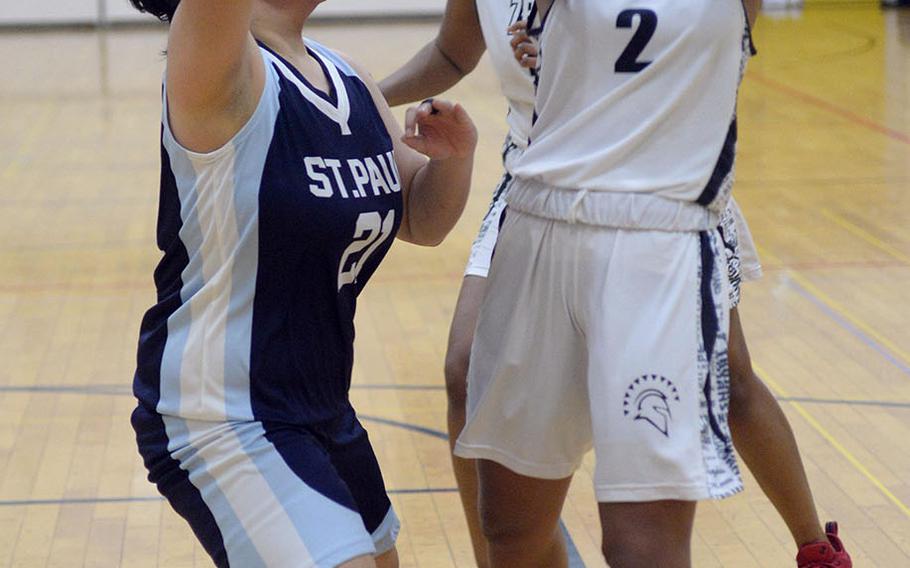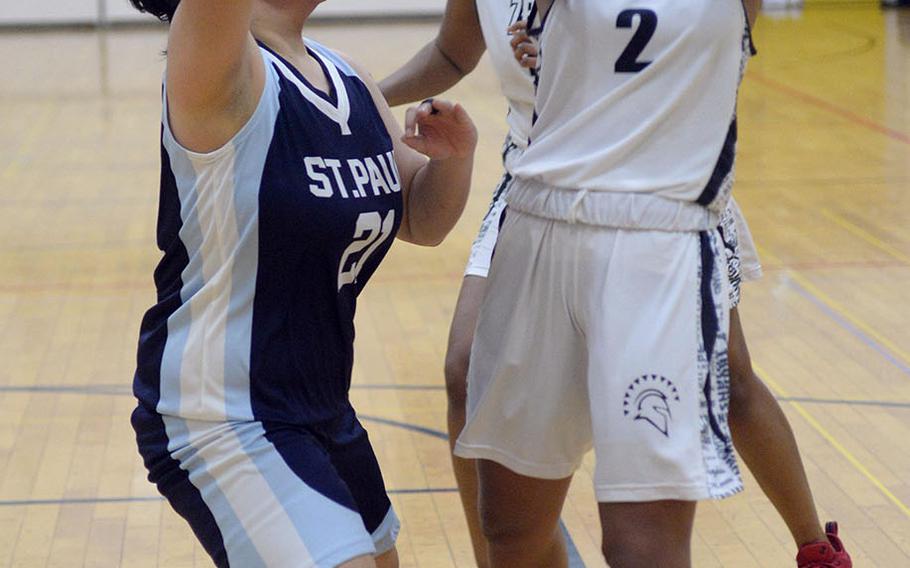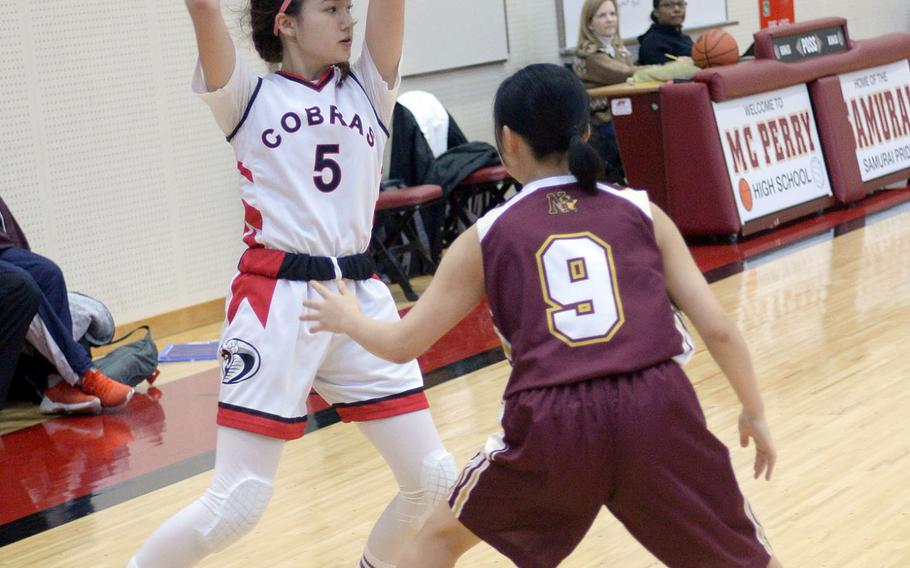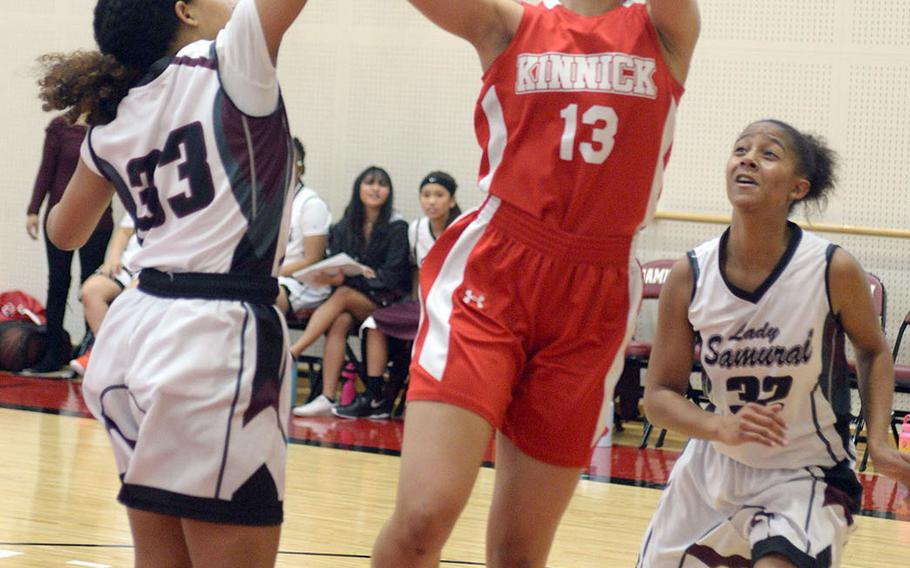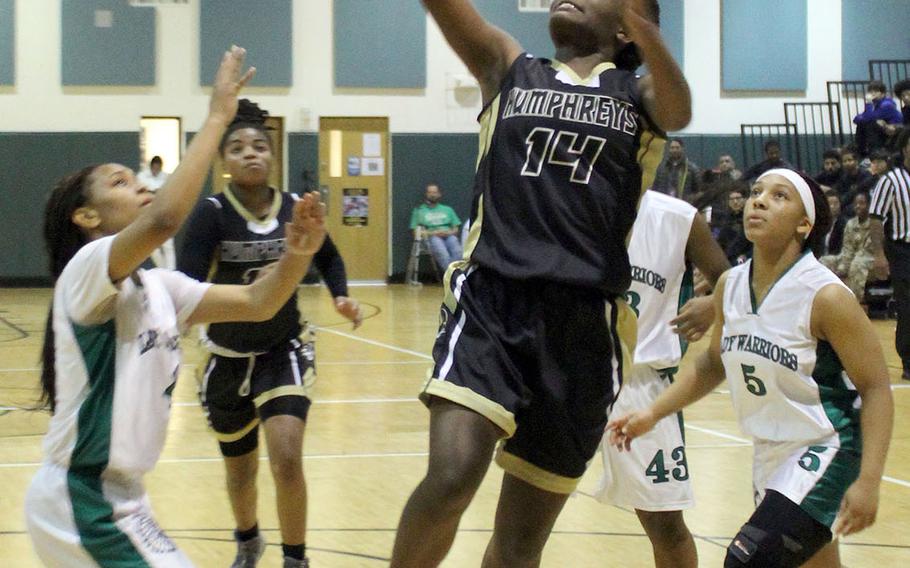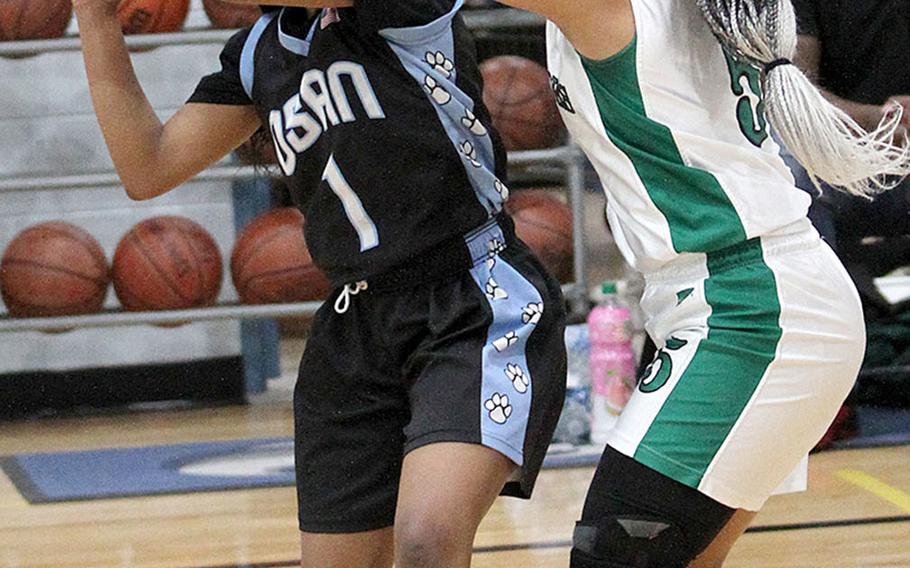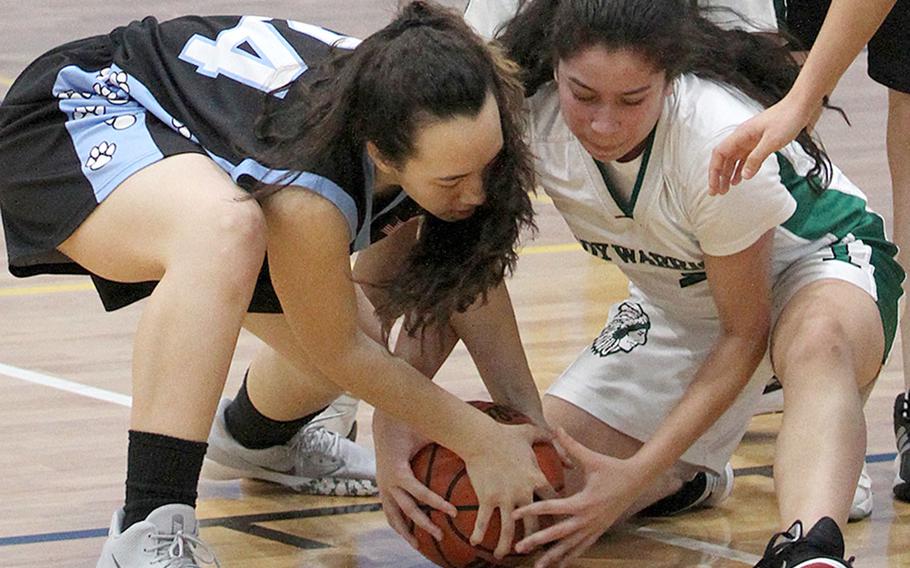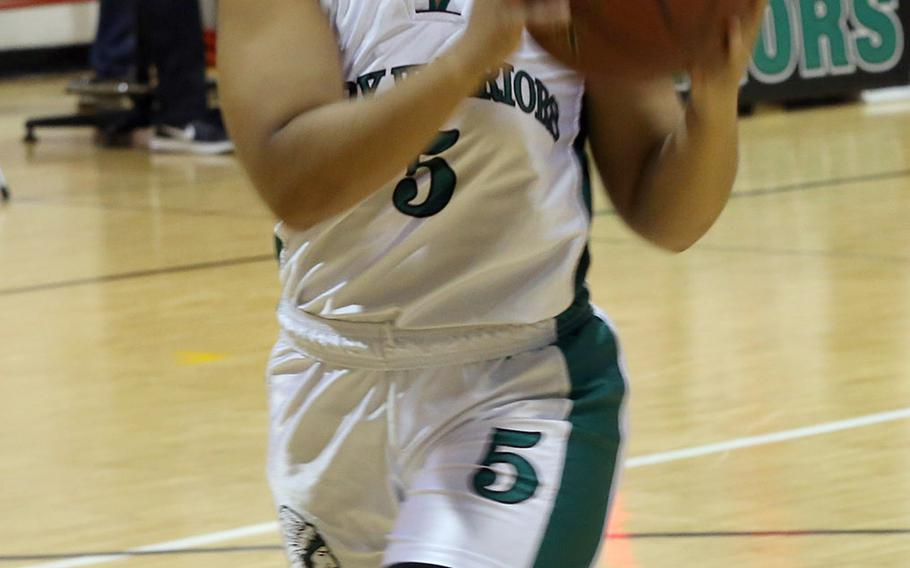 While some teams look at a basketball tournament as a "go hard or go home" deal, Chloe Sterling says she and her Zama teammates have their own spin on that expression: "Go hard or go hard."
"Because there is no other option," said Sterling, the star sophomore guard and reigning Most Valuable Player for the defending Far East Division II girls basketball champion Trojans.
They launch their bid for a second straight Far East title Thursday when the Division I and II tournaments commence at Kadena. Each tournament features combined pool play and single-elimination rounds with consolation.
Zama has won four straight tournament titles, including last year's Far East, the last two DODEA-Japans and last month's American School In Japan Kanto Classic, led by their All-Far East returners, Sterling (22.6 points per game), Jessica Atkinson (11.8) and Kirari Smith (11.3)
They're also unbeaten in 21 games on the court (the only blemish on their record was a season-opening forfeit to Nile C. Kinnick for not having the required 10 practices).
Hence, "We're expecting every team to be gunning for us," coach Daisy Whitaker-Hayes said.
To combat that, "We're expecting to bring our 'A' game. We're coming in focused and trying to take it one game at a time. (And) we hope teams will step up. We want to work for it. … We want them to come after us. We want the competition," Whitaker-Hayes said.
She cited as an example, a game at Christian Academy Japan following the Trojans' DODEA-Japan title. It was a Tuesday and Zama had not practiced the day before. The Trojans won 57-52.
"They're hard workers. They have a lot of heart," Whitaker-Hayes said of the Knights. "We went point-for-point the entire game. We didn't win it until the last minute of the game."
As a result, "You can never look too far ahead," she said. "You never know what's to come, what may change."
It's a fast-paced game the Trojans bring to the court; even Atkinson, the Trojans' 5-foot-9 center, can run the court with the ball.
Fabiola Ayala-Rivera – key to the Trojans' Far East title last February when they ran into foul trouble – averages 8 points off the bench, and backup guard Jazlyn Rioux scored 10 in one recent Trojans game.
"They're the odds-on favorite" to win D-II, said coach Byron Wrenn of DODEA-Japan and Kanto Plain rival Yokota.
To stop the Trojans, a team must play "great defense and cut down on mistakes," Wrenn said. "They get out and run quickly, so we have to set a (slower) pace. They have a lot of weapons. You have to cut down on mistakes and seize opportunities when they present themselves."
Sterling, coaches said, is the fire that lights the match. "She's one of the best talents I've ever seen," said coach Johnny Cooper of Kadena, Division I runner-up the last three seasons.
The team that vanquished the Panthers the last three years, American School of Bangkok, withdrew from the D-I tournament on Tuesday, with school administration citing concerns over the coronavirus, DODEA officials and Eagles coach David Lucas said.
That leaves the D-I field with a record-low four teams and makes the title chase "wide open," said coach Eddie Rozzi of Humphreys (11-6).
"It gives us a better shot," Rozzi said, "but I like the idea of playing a team like that. They push us so hard."
Bangkok's withdrawal left Cooper with what he characterized as "mixed feelings" about the Eagles not being there.
"We kind of draw up goals" at season's beginning, one of them being finally overcoming Bangkok, Cooper said. "With them (Eagles) not being there, it feels incomplete. Hopefully, they'll be back next year and we can dance again."
Kadena (16-8) might be viewed as the Eagles' logical successor, with Kyleigh Wright (21.5 points, 14.8 rebounds per game), Lydia Rice (7.0, 11.0), Alexis Boyer (8.9, 11.2) and All-Far East guard Grace Okubo (11.4 points, 7.1 assists, 5.2 steals).
But this is a young Panthers team, Cooper cautioned. "We have a long way to go as far as understanding the game and having to compete," he said. "Our girls won't count their chickens before they hatch. They still have to play, still have to prepare for battle."
ornauer.dave@stripes.com Twitter: @daveornauer