Zama ends Edgren's run, earns first trip to Class A title game
by
Dave Ornauer
October 18, 2009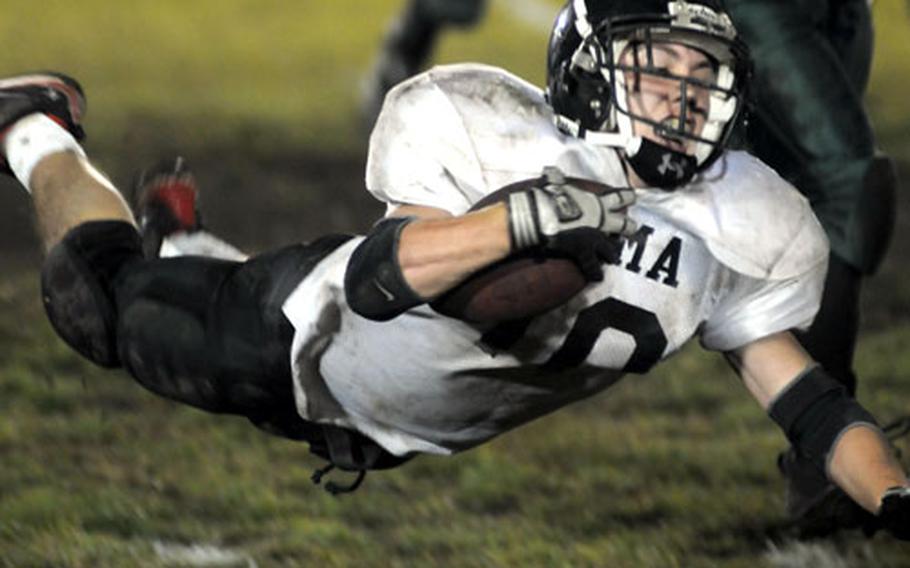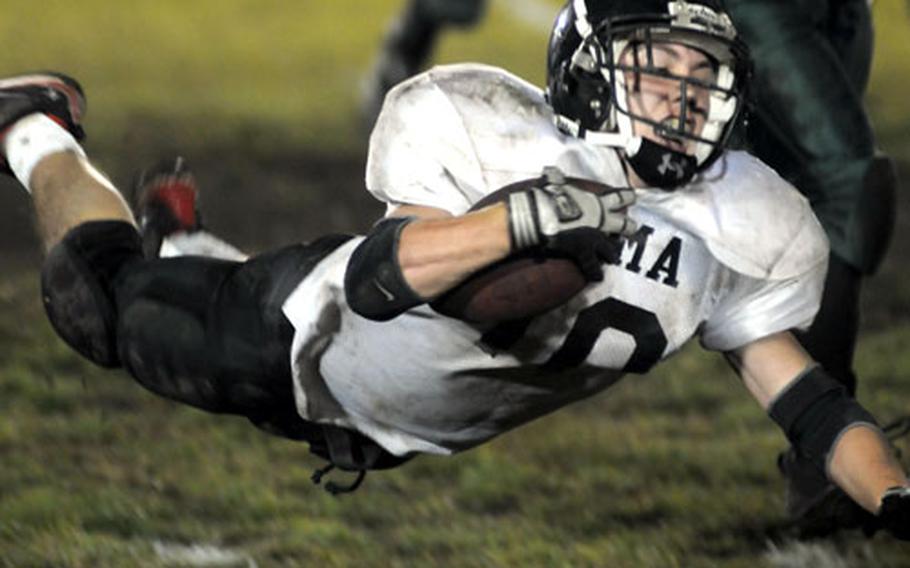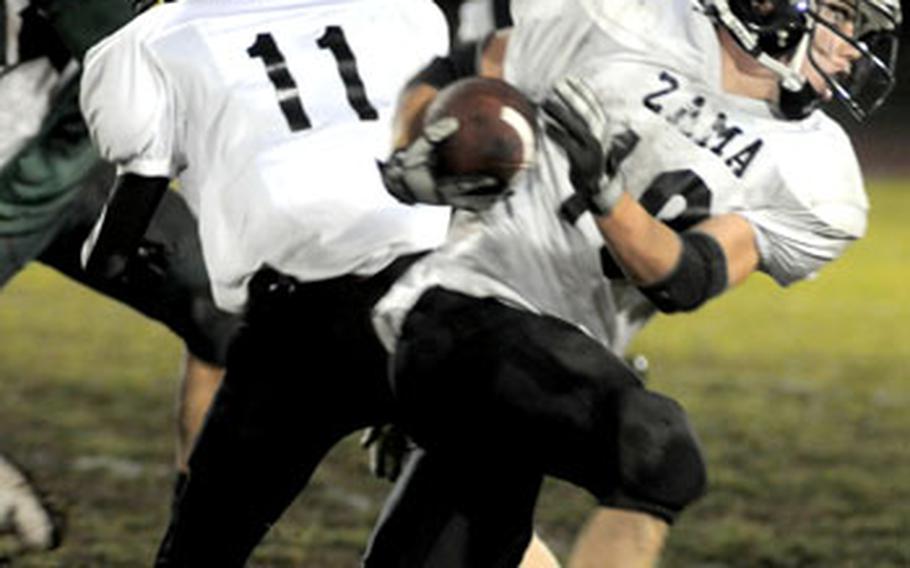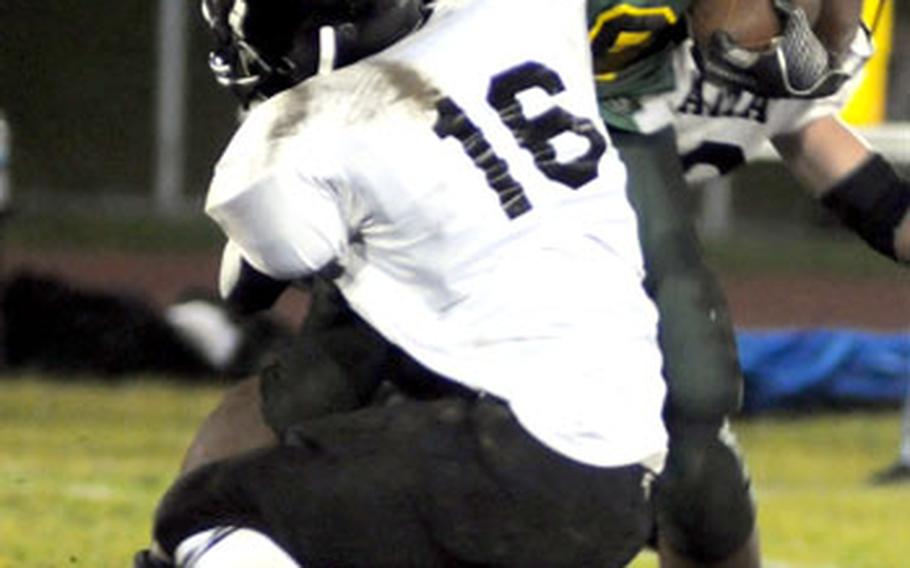 MISAWA AIR BASE, Japan — It didn't resemble the dominating performances of the past, but Zama American coach Steven Merrell said he'd take the victory just the same.
And a significant victory it was, 12-7 at Robert D. Edgren's Eagles Field on Friday night. It ended Edgren's five-year run of Far East Class A title game appearances, the Eagles' three-year run of Class A championships and gave Zama its first Class A title-game berth.
"We're excited about that," Merrell said of Zama heading to Korea for the Class A final, slated for Nov. 7 at Daegu or Osan American. No Zama boys team has won an outright Far East title since boys basketball in 1963; wrestling shared the title in 1982.
To win that elusive title, Merrell said the Trojans must do better than they did in Friday's defensive struggle. After averaging 427 yards and 29 points in its previous four games, Zama was held to season lows in yards (112) and points.
"Credit Edgren. They did a good job defensively. Our offensive line didn't do the things they'd been doing," Merrell said. "It may be a good thing for us, a humbling experience. But we hung in to the end. We got the win and that's the important stat."
Michael Spencer, held to a season-low 56 yards on 18 carries, jump-started the Trojans with a fumble recovery on Edgren's first possession and a 3-yard touchdown run.
That stood up until Edgren took advantage of a bad Zama punt snap. Zach Davis sneaked over from the 1 with 7:25 left in the third quarter. Greg Powell's PAT kick gave Edgren a 7-6 lead.
The Trojans answered promptly when Ryan Blackstock returned the kickoff 52 yards to Edgren's 48. Four plays later, Ashton Norwood raced around right end 30 yards to cap the scoring.
Edgren had three more chances, including a possession that ended with 28.9 seconds left as Matt Delapaz caught a pass from Davis just short of the goal line on fourth down.
Besides Davis' TD, Edgren was in Zama territory five other times, turning the ball over on downs three times, fumbling once and throwing an interception. Zama had four takeaways, Edgren none.
"You're in football long enough, this kind of thing happens," said coach Chris Waite, whose Eagles outgained Zama 201-112.
Of having the run of Class A titles and finals appearances end, Waite said: "I'm disappointed for the kids, and I'm sure the kids are disappointed."
Davis went 11-for-20 for 110 yards. Ja'Maal Dennis ran 19 times for 50 yards and James Ervin six times for 44 for Edgren.
OkinawaKubasaki 35, Ryukyu University 13: At Camp Foster, A.J. Watson ran for 89 yards and three touchdowns on 11 carries and went 4-for-9 for 83 yards and a score as the Dragons (1-5) earned their first victory of the season, beating a Stringray team Kubasaki hadn't played since 2003.
Ladarius Ball ran 12 times for 122 yards and a touchdown. Clay Beasley caught three passes for 70 yards and a score.
Scott Rouch contributed to this report.