D-II football final
Zama caps perfect season by running away from Perry
by
Dave Ornauer
November 8, 2019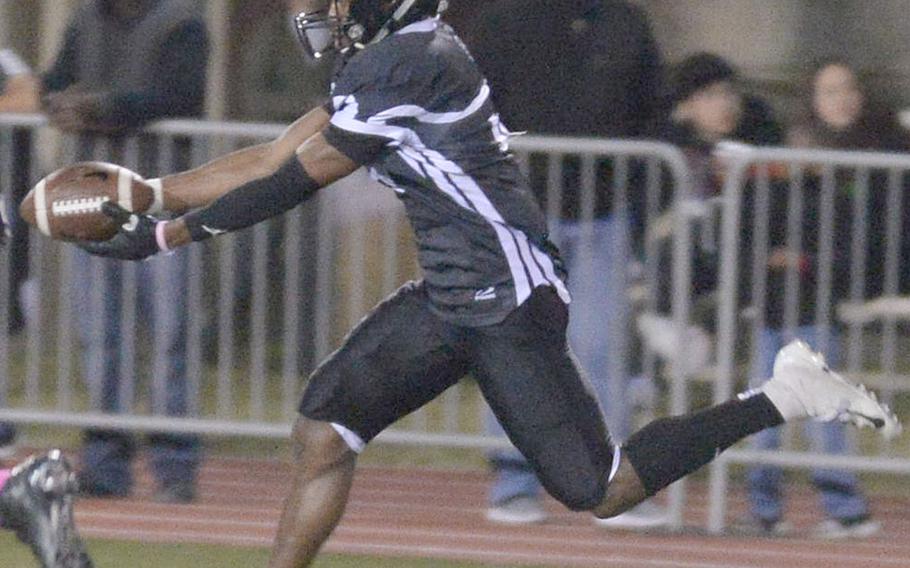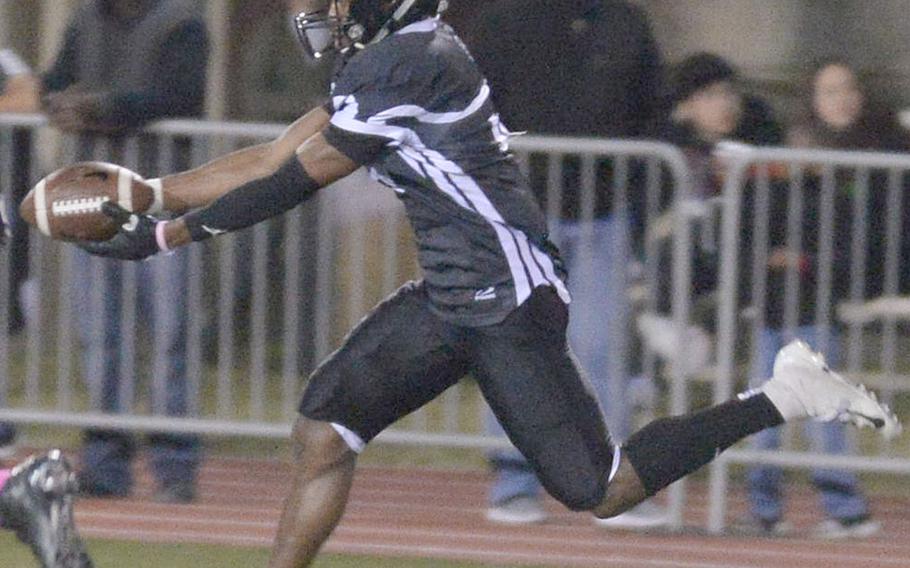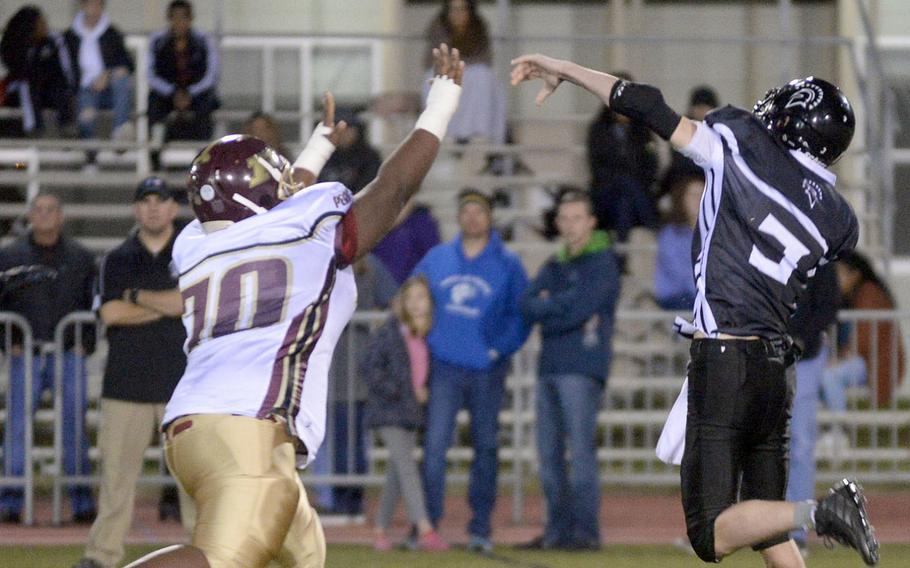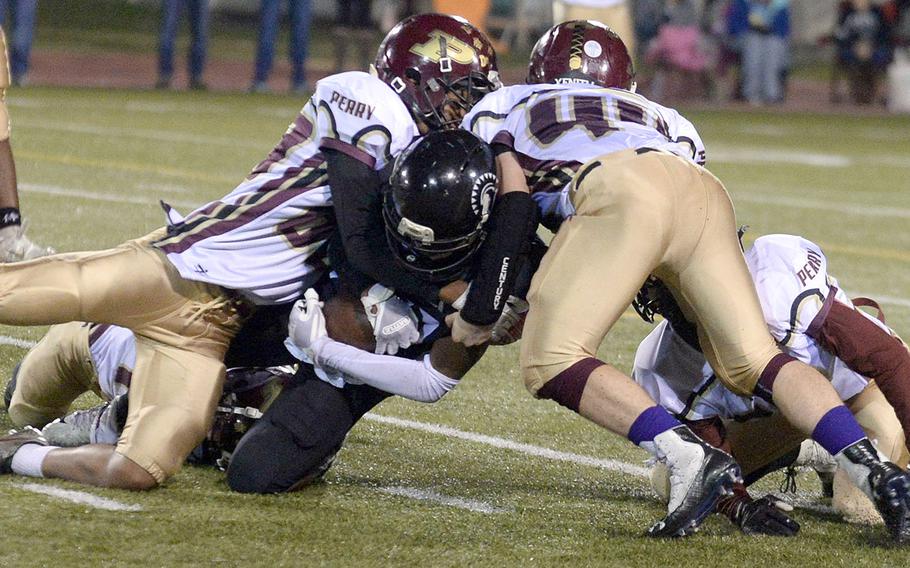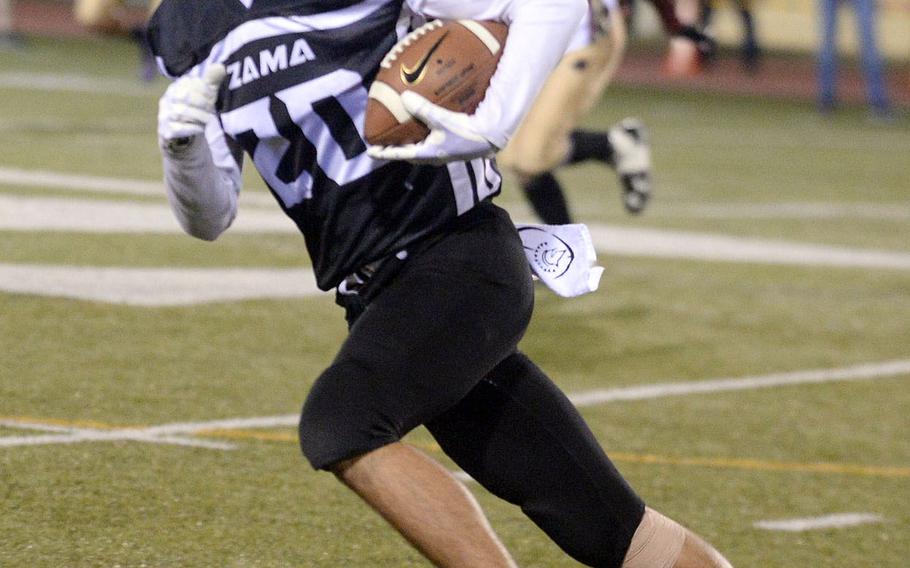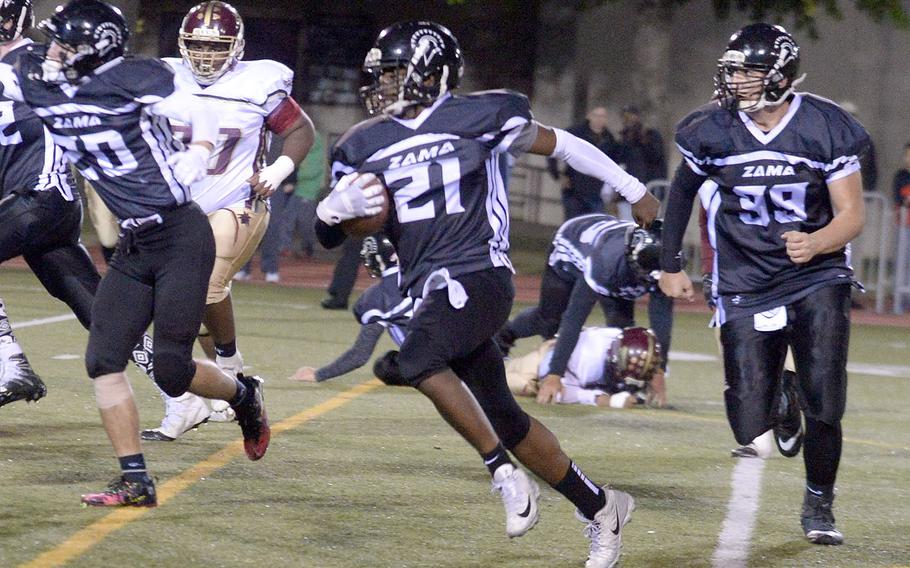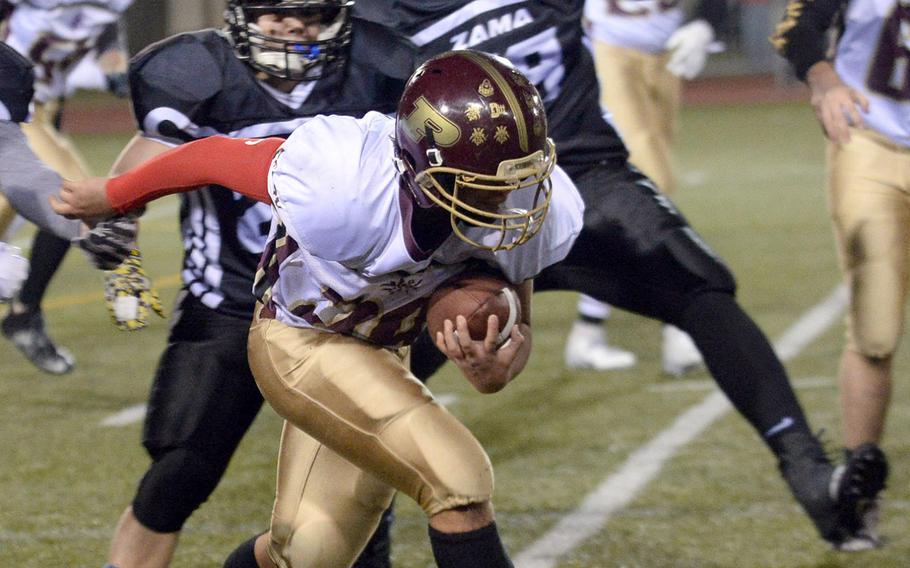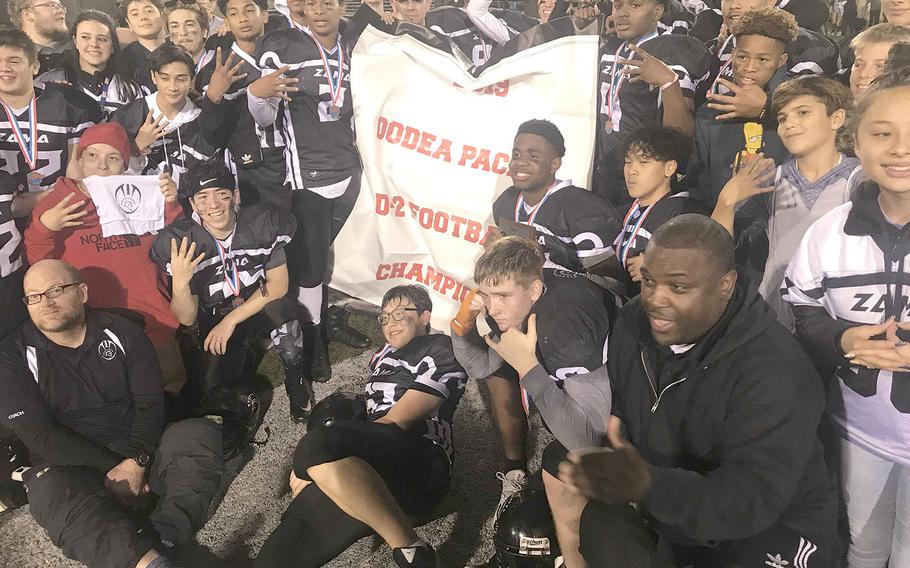 CAMP ZAMA, Japan – Scott Bolin said he'd waited for Brenden Jackson to reach the ninth grade so he could go out for Zama's football team. On Friday, the coach's patience was more than rewarded.
The freshman running back/wide receiver ran for three touchdowns and caught a pass for another score, and the Trojans scored 47 unanswered points after falling behind by a touchdown to capture the Far East Division II title with a 47-13 romp over Matthew C. Perry.
"He's a kid we've been wanting and waiting to develop," Bolin said after getting the customary water-bucket shower after the game. "He's nothing but a football player, he works hard, always wants more and always has a smile when he does."
Jackson carried 15 times for 146 yards, including two TDs of 26 yards each and another for 8, accounting for 164 yards of total offense and leading a Zama onslaught that saw the Trojans gain 409 offensive yards.
"Without the offensive line, without the quarterback to hand me the ball, there's nothing," Jackson said. "It's about the team and the whole."
With the victory, the Trojans (6-0) won the D-II title for the third time in school history, but for the first time since 2012. Zama reached the final a year ago, also at home, but lost 24-20 to Osan.
"For the past six years, we've built up to this point," Bolin said. "This year, the kids really bought into it. They played for each other this season in a big way. I hope we continue to build on that success. They've earned it."
The Samurai (6-2) went unbeaten against every other team they played except for the Trojans; Zama beat Perry 36-14 two weeks ago in their first meeting.
In the rematch, the Samurai were held to just 59 yards on 37 plays, and only two first downs, none until the end of the third quarter.
Given the injuries that left Perry without four key starters, "we maximized what we had," coach Frank Macias said. "There was no quit in them. I told our guys at halftime, we were playing a complete team, a team that plays state varsity football. They pumped on all cylinders."
Justin Andres gave the Samurai a short-lived 6-0 lead when he picked off a pass by Zama's Tim Matelski and returned it 46 yards for a TD.
But it was all Trojans from there. Matelski went 14-for-22 for a season-high 244 yards and four touchdowns, and spread the wealth, throwing scoring passes to three receivers.
Besides Jackson, Chandler Platt caught five passes for 81 yards, including two 15-yard scoring tosses. One of them was set up by his own 82-yard return of a missed Perry field goal.
"This was the goal," Platt said as the players gathered around the championship banner.
Keshawn McNeill had 64 yards on three catches, including a 31-yard scoring catch, and Luke Singer had a team-high 93 yards on four receptions.
The other bright spot for the Samurai was senior Marshall China, who in his last game had a team-high 82 yards on 16 tries, including a 25-yard touchdown run late in the fourth quarter.
"Perry has a phenomenal program," Bolin said. "They will always give us their very best, and they did."
ornauer.dave@stripes.com Twitter: @daveornauer