Zama American boys aim to end 44-year title drought
---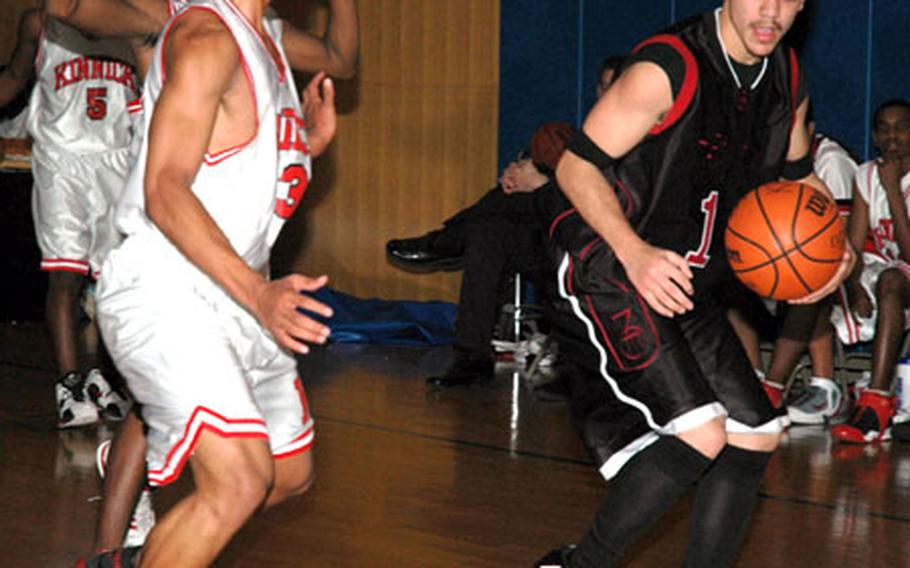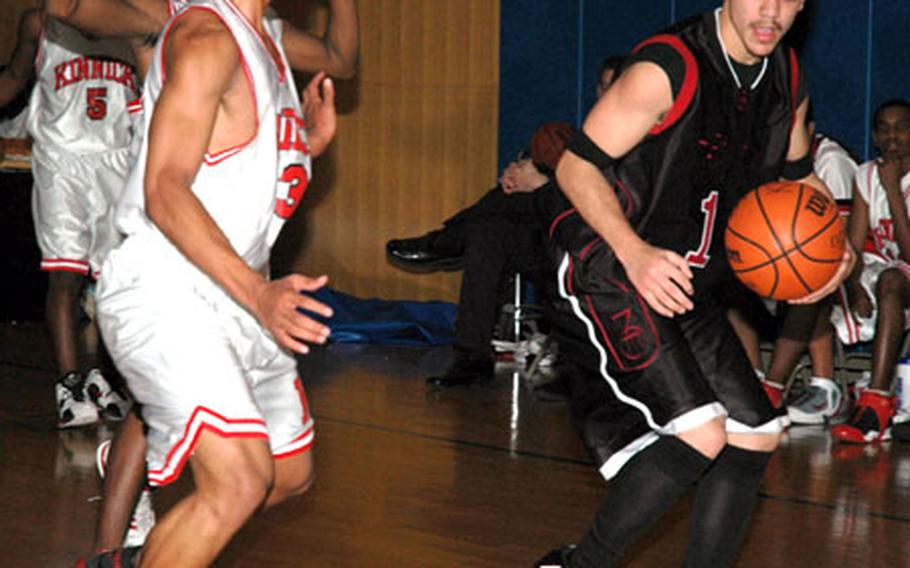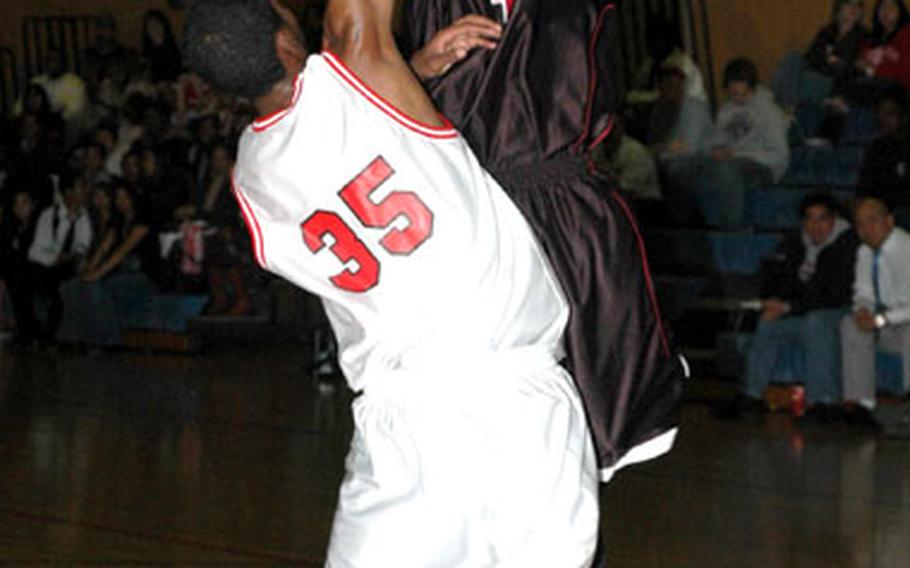 A year ago, the number 30 loomed large for Yokota High School boys basketball, which celebrated the end of 30 years without a Far East Class AA championship by winning its last 30 games, including the Class AA title game.
This season, the key number is 44: the number of years since Zama American last won a Class AA championship. Given the Trojans' success thus far, the end of their drought also could be near.
Through Tuesday's games, coach Tom Allensworth and his senior-laden squad are 18-0 — Zama's best record from the start of a season in school history — and securely atop the Kanto Plain Association of Secondary Schools and the DODDS-Japan League.
Defense, discipline, depth and chemistry have been most responsible for the rise of the current Trojans, players and Allensworth said.
"We have pretty good balance," Allensworth said of a squad that he and assistant coach John Leipheimer have cobbled into a winner. "We shoot well, we play good defense, the kids are intelligent, they have a good sense of the game. And they're nice kids. They're fun to be around and they work hard."
Seniors form the team's core — Guard Wilberto Badillo (23 points per game), center Carlos Walter (15 points, 8 rebounds), forward Ben Bishop and twin guards Quincy and Quenton Howard — have been together at least two seasons. Junior Sean Wise, a transfer from Taegu American, can be deadly from three-point range; junior Anthony Caple is a defensive specialist.
"We've known each other for a long time," Badillo said. "It doesn't matter who the leading scorers (are) as long as we win."
Said Quenton Howard: "We knew each other's strengths and weaknesses long before we stepped on the court this season."
The addition of Wise, Howard said, adds a great dimension to the Trojans' game: "You have to put somebody on him or he's going to shoot threes all day."
Individual talent rarely has been an issue in the 16 seasons Allensworth has coached at Zama. The difference this season is that talent and unselfishness are forming a formidable squad.
"We didn't have too many kids willing to be role players," Allensworth said. "This year, I have players who just want to be out there, bust their butt and do a good job. And we're deep. We can go eight to nine deep."
Other teams have noticed, including the Christian Academy In Japan, which has won six Class AA titles. The Knights were the Trojans' latest victim, 57-48 at CAJ on Saturday.
Knights coach Craig Eby, who has watched Zama teams since the early 1970s, called the current Trojans team "one of the best they've had in a long time."
"They're disciplined," Eby said of the biggest difference between Zama teams present and past. "They play good defense. They get along and play together well."
Since 1963, the closest the Trojans have come to a Class AA title was third place in 1985. Only recently have they consistently placed in the top eight in Class AA tournaments.
Now, the Trojans stand at the cusp of perhaps the team's greatest season in school history. Their latest challenge: a visit to defending Class AA champion Yokota on Friday, pitting 2006's champion against 2007's title hopeful.
Can it be possible? Can Zama finally taste a league championship, perhaps end that 44-year Class AA title drought as well?
"We have another half of the season yet," Badillo said. "But we're pretty motivated."
Said Allenworth: "We'll go as far as our defense takes us. …We work hard on defense. We work on that every day. Offense wins games. Defense wins championships."
---
---
---
---