Boys golf Athlete of Year
Youth served as Holifield took boys title
by
Gregory Broome
November 7, 2013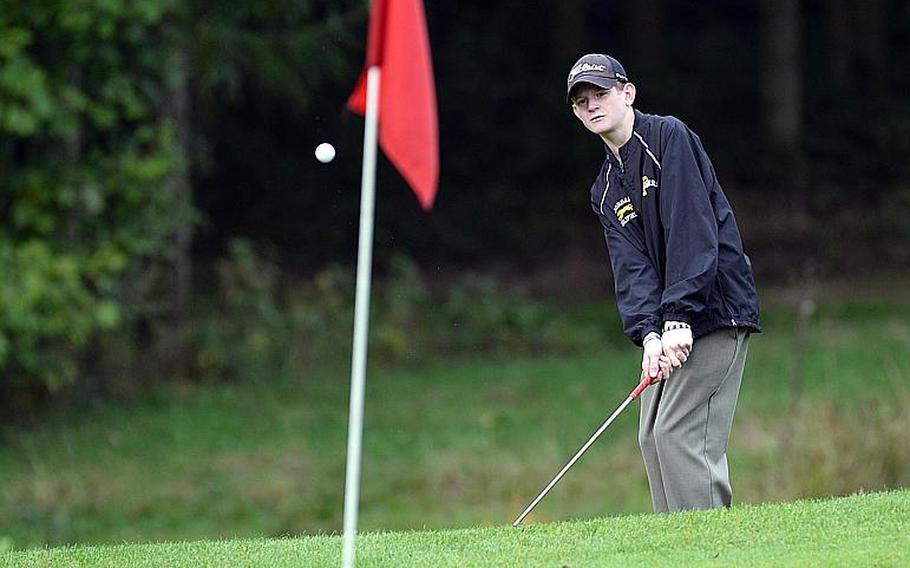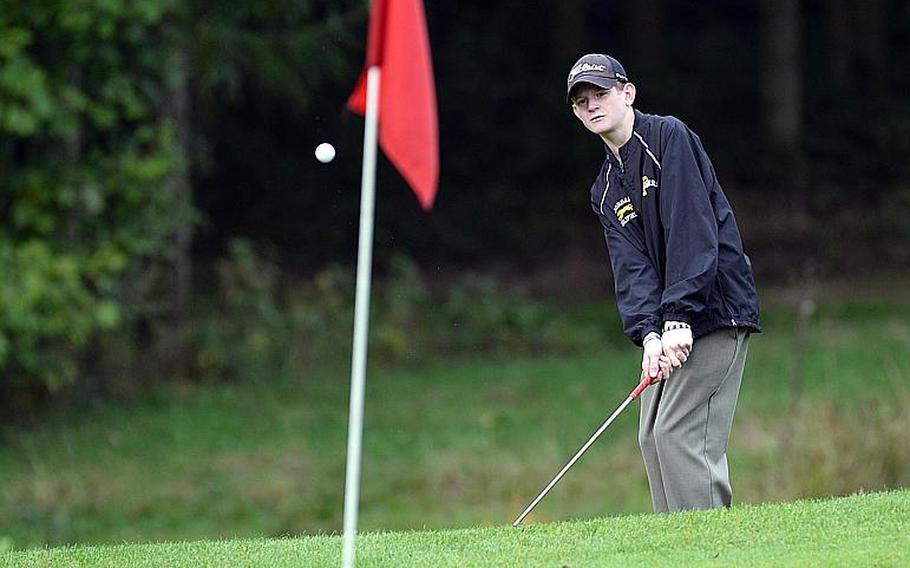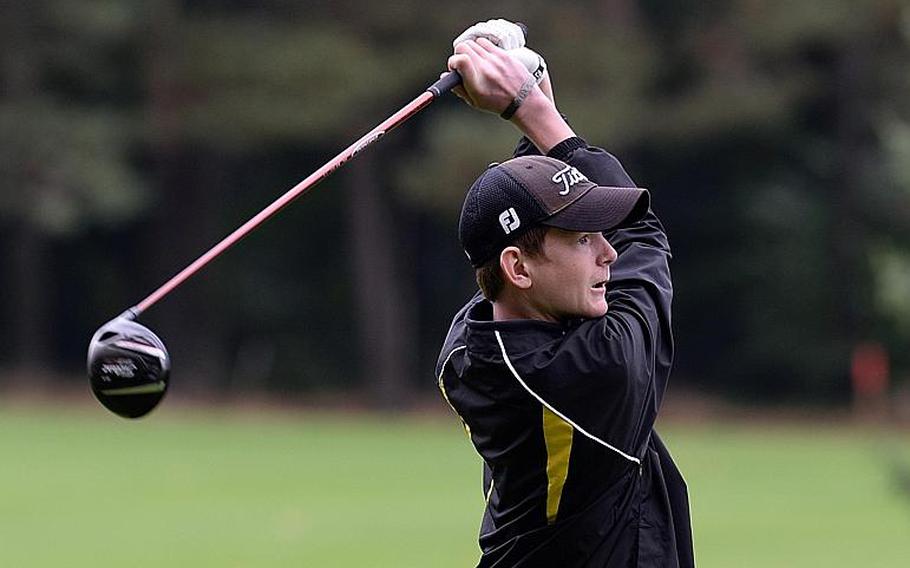 What is it about golf that makes it so prone to the sudden ascent of the youthful phenom? The sport would seem to reward the seasoned and experienced player, the tireless tinkerer who has spent years sanding down rough edges. Instead, fresh-faced young stars burst onto the scene apparently fully-formed, poised and accomplished beyond their years.
Such a player, Jenna Eidem, has dominated the DODDS-Europe girls scene in recent years. Now the boys field has been similarly afflicted.
Jordan Holifield, a Patch High School freshman of just 14 years, landed on the continent in late summer and set to work overthrowing the existing hierarchy of DODDS-Europe golf. Midway through his debut prep season, even as the wins began piling up and his reputation began to grow, he described his recent play as "up and down."
From an outsider's perspective, the "downs" were hard to discern. The "ups," however, are highly noticeable.
On Sept. 26, Holifield outdueled the defending European champion, Ramstein senior Everett Plocek, with an even-par round. On Oct. 3, he edged Kaiserslautern contender Jeffery Kidwell. Just a few weeks prior, nobody in Germany was aware of Holifield; by Oct. 9, the first day of the European championship, he was the presumptive favorite.
The tournament played out in true passing-of-the-torch style as the champion and challenger shared a foursome. Plocek battled his young adversary to a tie through 18 holes, and held a lead entering the final stretch. But Plocek faltered, Holifield pieced together a few timely shots, and the freshman's takeover was complete.
"I started gaining momentum," Holfield explained after the match. "The tide kind of switched."
That's as apt a metaphor as any for the sea change Holifield brought to DODDS-Europe golf. As Eidem proved that same day, earning her third straight title as Holifield won his first, these young phenoms usually only strengthen their grip on the title as their careers progress.
Holifield, the Stars and Stripes Boys Golf Athlete of the Year, is well-positioned for a similar reign. Until, that is, some new young phenom comes after him.
Twitter: @broomestripes