D-II boys soccer final
Young CAJ squad continues winning tradition
---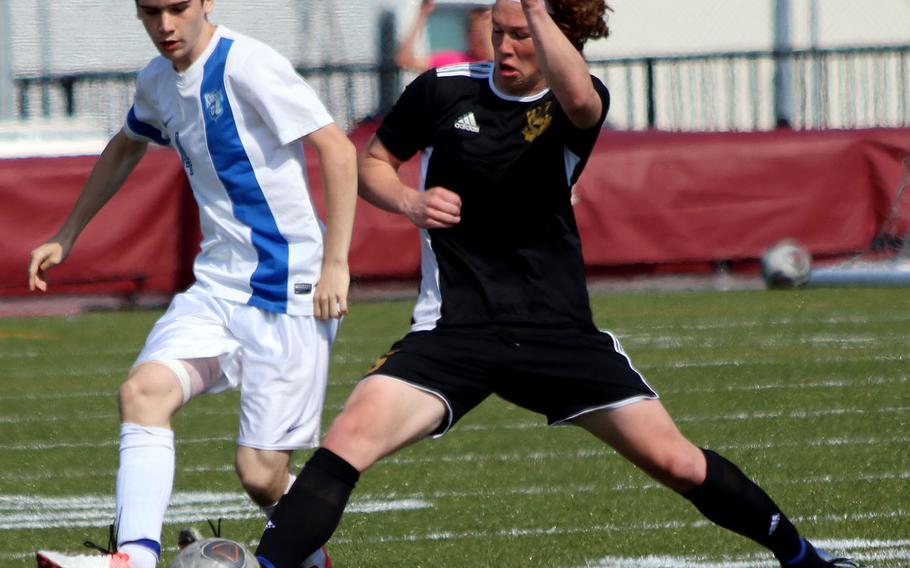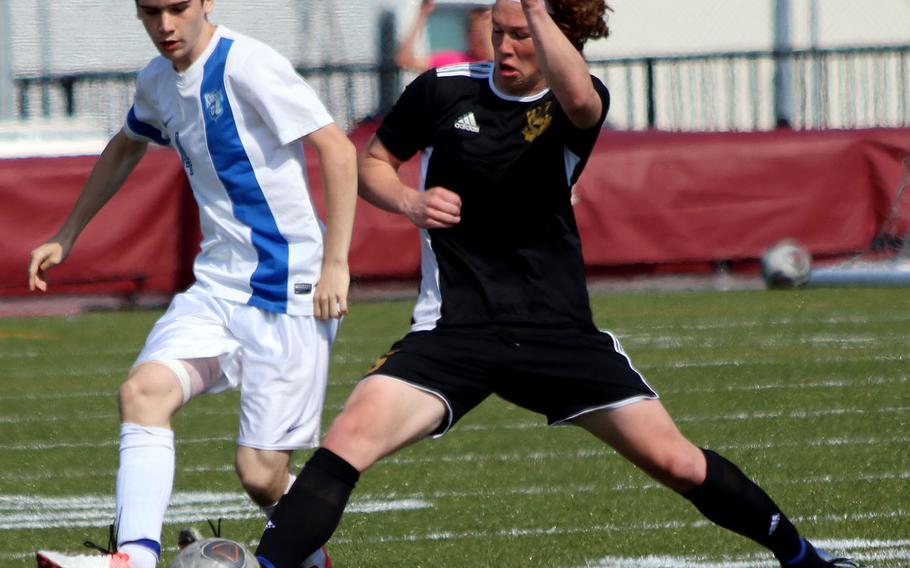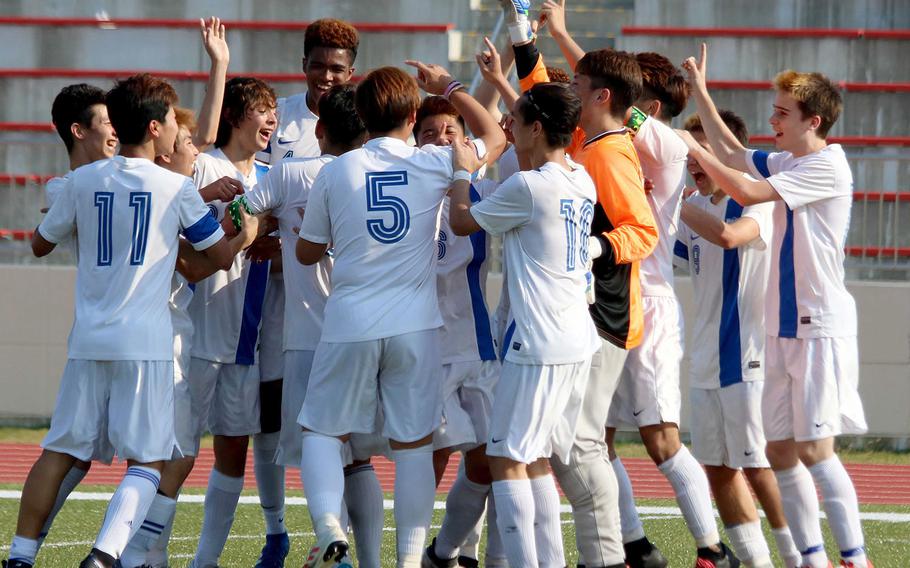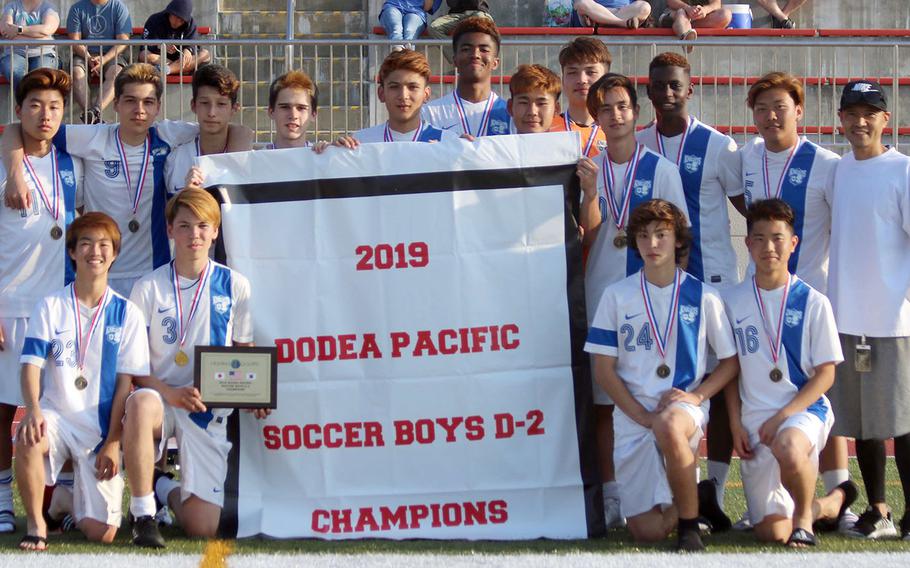 MARINE CORPS AIR STATION IWAKUNI, Japan – In their two previous Far East championships, Christian Academy Japan had one or two definitive stars who led the Knights to titles.
Not so much this season, when CAJ relied on a lineup of newer, younger players who nonetheless made it three straight Far East Division II tournament titles.
Enosh Mutenda scored three goals, giving him 16 on the season, and powering the Knights to a 3-1 victory.
"Young rising star," coach Keesh Kawaguchi said of Mutenda, a sophomore.
This was a CAJ team that returned just three starters from a year ago and fielded a team of mostly freshmen and sophomores. They started with just four wins in their first nine matches, but closed with a rush, going 14-4-1 over the full campaign.
"They worked hard all season," Kawaguchi said, adding that the players bought into his concept of unity, support and encouragement. "They came together. I'm so proud of them."
The Panthers (9-8-4) got their lone goal from Dustin Heagerty, in reaching the D-II final for the fourth straight season, only to lose each time, the last three to the Knights. In 2016, the Panthers lost in extra time to Matthew C. Perry.
Still, coach Trent Anderson expressed pride in a team that finished last in the DODEA-Japan tournament.
"The way we came back to get to this championship, it says a lot about our boys. They were hungry," Anderson said. "If you want to win, you do it against the best. Hats off to CAJ. They're a great team."
---
---
---
---