D-II girls soccer
Yokota tops 30 wins on way to championship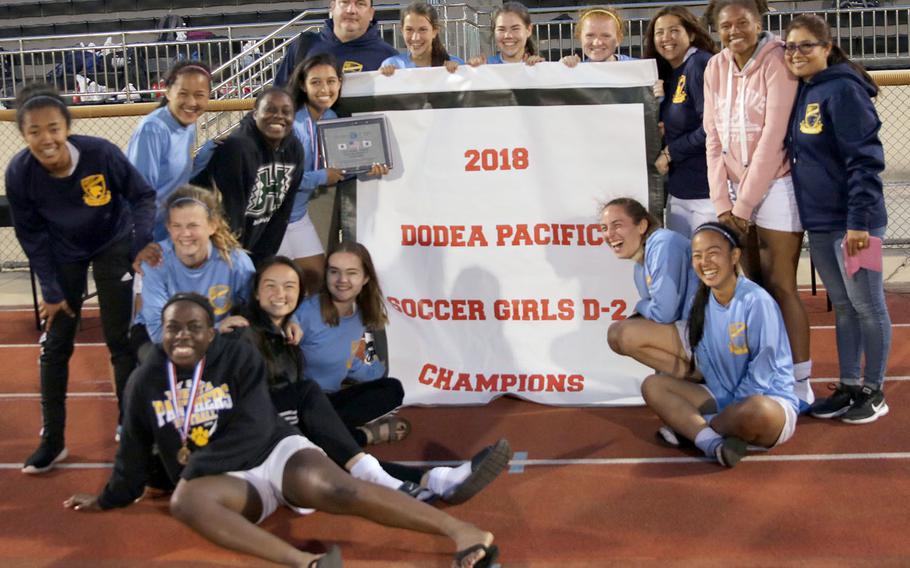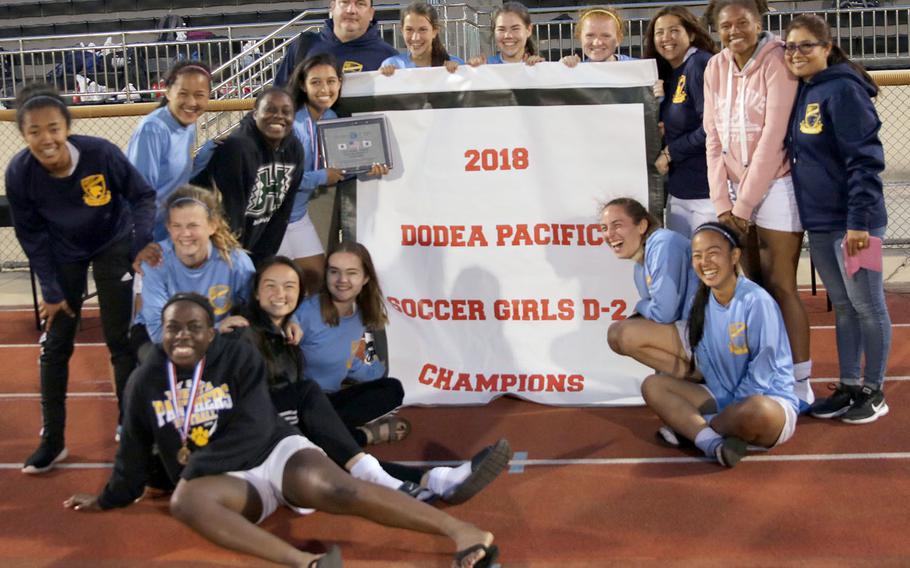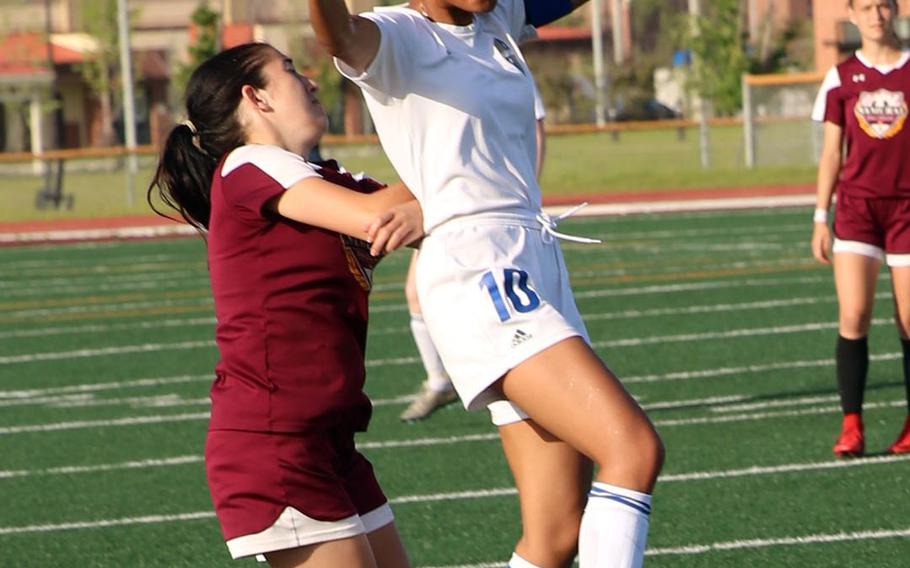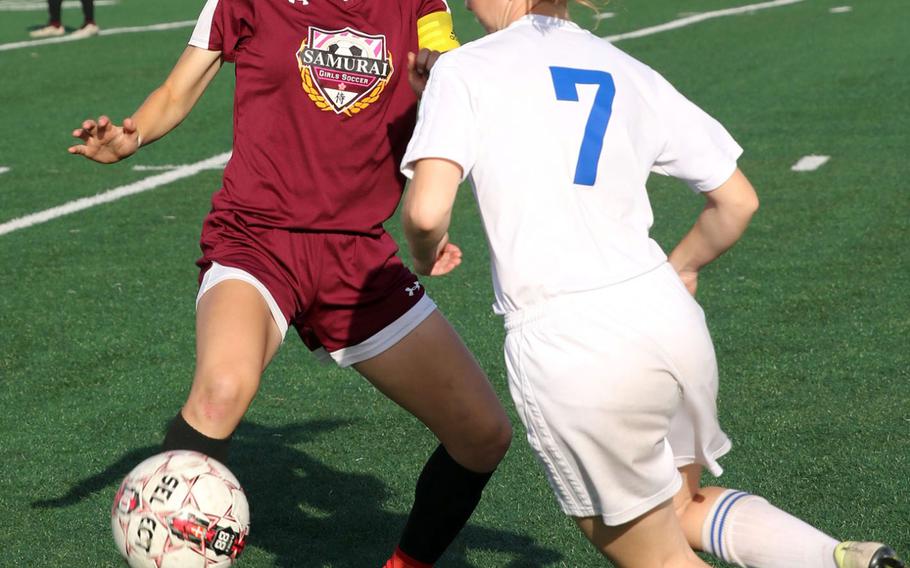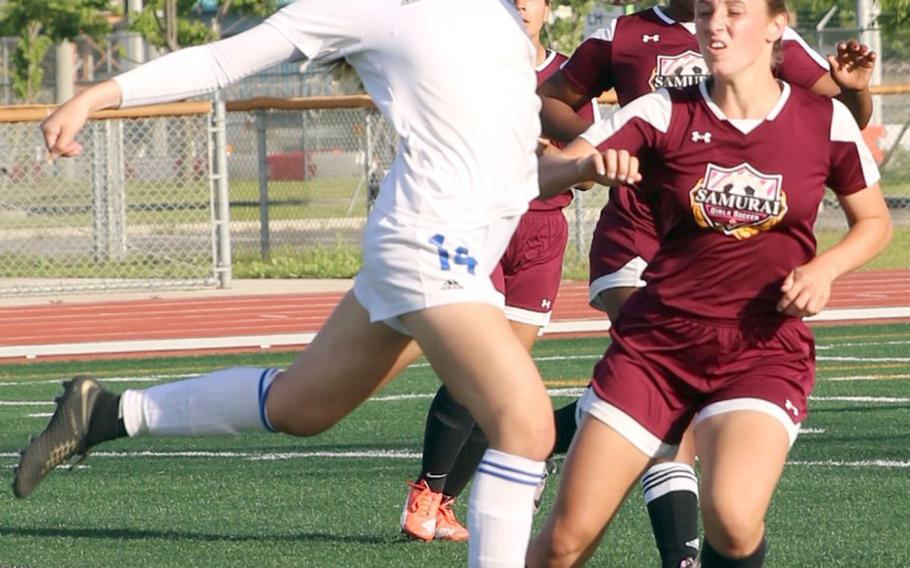 CAMP HUMPHREYS, South Korea – With perhaps the last Division II title won by Yokota in its nearly four years as a small school, the Panthers girls soccer team's trifecta is complete.
Jamia Bailey notched her 32nd goal of the season and Gina Dukat and Sarah Schultz also scored once each and the Panthers completed a 31-1-1 campaign by winning the Far East D-II title for the third time in four years, 3-0 over defending champion Matthew C. Perry.
It also capped a historic season for the Yokota program. Panthers soccer this season won the Kanto Plain Association of Secondary Schools title for the first time since 2003, to go with the DODEA-Japan and Far East titles.
"The trifecta, that was a goal we talked about, finishing the season strong," coach Matt Whipple said. "The girls earned this, through hard work and dedication."
Wednesday's triumph put the cap on a strong season by a team that had many standouts, but not one star in particular.
Most Valuable Player Caleigh Garcia finished with 41 goals and 18 assists, but right up there with her was Bailey with her 32 goals, plus Dukat with her 18 plus 25 assists. All three were named to the All-Tournament team.
"I was trying to keep them focused and positive about their mission," Whipple said. "It was a great season and it was a good time."
Far East week was also a bit of a boost for the vanquished Samurai, who came out of the spring break 6-11-3 but won nine of their last 13 matches to even their record at 15-15-3. It was Perry's sixth trip to the D-II final. Micayla Feltner led the Samurai with 37 goals.
Wednesday capped a lengthy day of soccer for the Panthers, who won three matches and outscored their foes 12-0 on the way.
"A long day. Successful, but long," Whipple said. "The girls played great. It was all good. We finished the season with a bang."