Yokota's Classic: A New Year's parade of Far East champions
---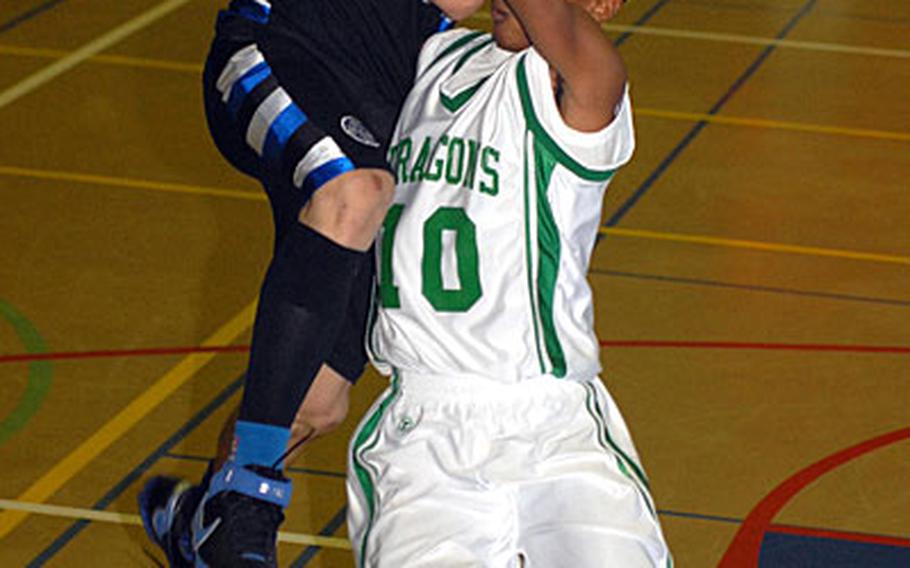 YOKOTA AIR BASE, Japan — In just its second year, Yokota's New Years Classic is a can't miss tournament, at least for the teams involved.
The entrants this year have won the past five Far East Class AA basketball championships and 16 of the past 19. Four of the teams lead their respective leagues this season.
"Every game is going to be a tough game. It's a privilege for us to come here," Seoul American coach Steve Boyd said. "We're glad to be a part. When you put the kind of résumés we have together, it's a testament to the type of tournament they put together and the type of competition. You can't afford not to come."
The tournament started as a four-team event last year and expanded to six teams this year.
"You'd be hard pressed to think that this year's Far East [Class AA] champion is not in this gymnasium," Classic organizer and former Yokota coach Tim Pujol said. "You might even have three or four of your Final Four teams here. I'm excited. It's nice to get a preview of what's to come."
The teams raise their own funds to travel to Yokota, and their return is five pool-play games and at least two more in Saturday's playoffs. And a lot more, coaches said.
"You always want to take advantage of opportunities to play top competition," said coach Jon Fick of defending Class AA champion Kubasaki (8-5 entering the tournament). "Obviously, these are the top teams that we'll see at Far East. This gives us a feel for where we are."
"It's a long road," said coach Robert Bliss of Kadena (11-2, 2-0 in OAC). "Eight games, it gives us a chance to look at everybody, and it's playing time against good competition."
Four of the teams — Seoul American (17-2, first in the Korean-American Interscholastic Activities Council), Kadena, Kubasaki and St. Mary's (8-4) — saw one another six weeks earlier in the 38th Hong Kong International School Holiday Tournament.
"It's a good way to gauge and see how everybody has improved since Hong Kong," said coach Fred Sava of Kanto Plain league-leading St. Mary's. "We'll see that as the week goes on."
Pool-play games began Wednesday and will continue through 7 p.m. Friday. The three-point and free-throw skills competitions are at 5:30 p.m. Friday. The playoffs begin at 9 a.m. Saturday and end with the championship game at 6 p.m.
---
---
---
---