Yokota routs Kinnick for Pujol's 100th win
by
Dave Ornauer
September 2, 2011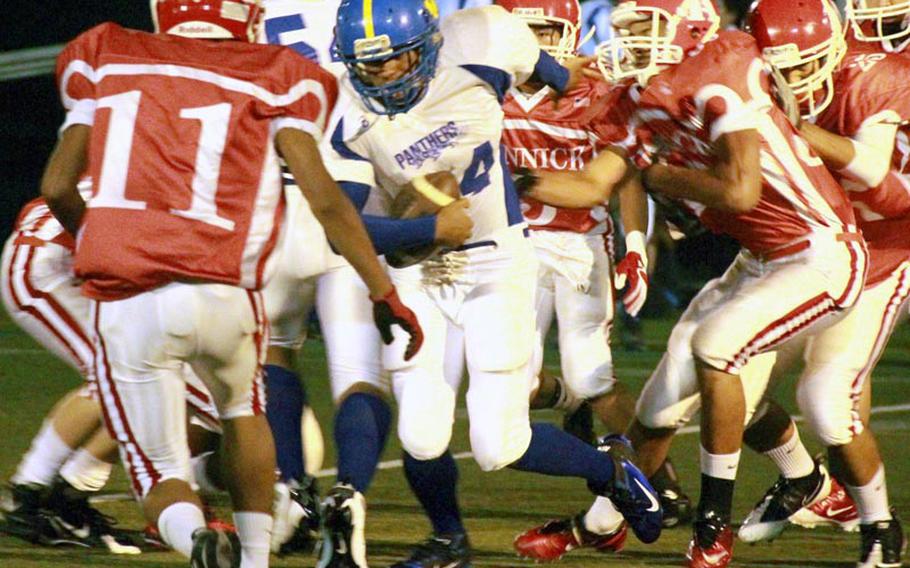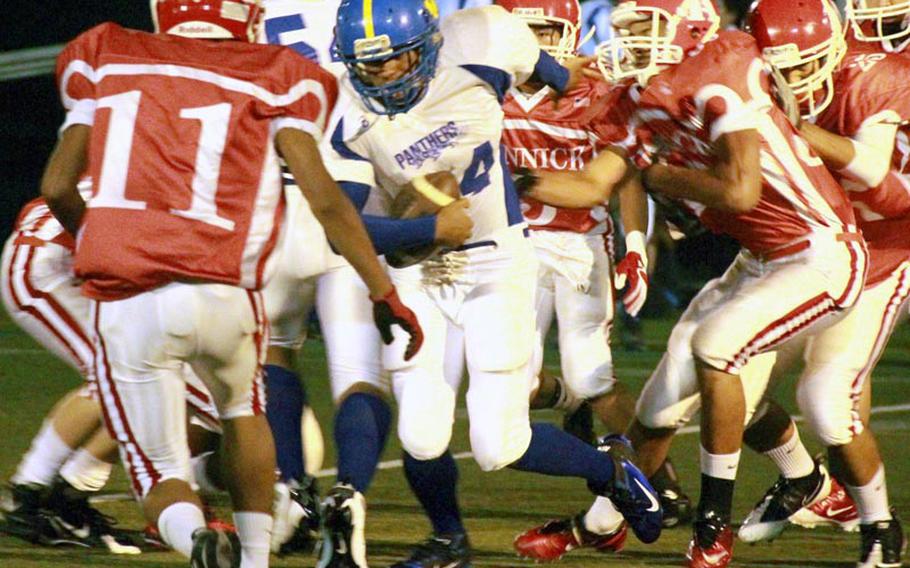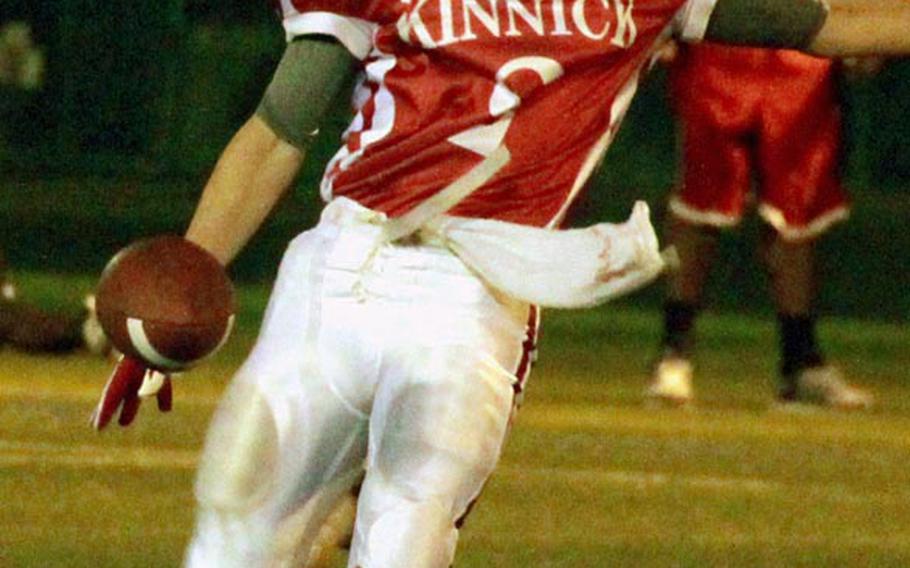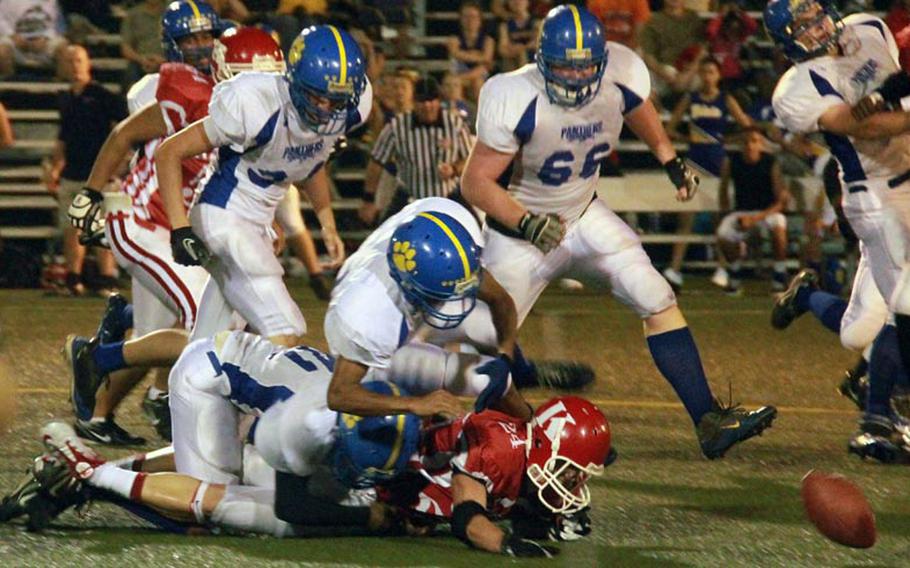 YOKOSUKA NAVAL BASE, Japan – Considered lesser-light running backs behind Japan's rushing leader Morgan Breazell, junior Scott Hanson and senior Trenton "Tractor" Traylor played key roles Friday in giving Tim Pujol his 100th coaching victory at Yokota's football helm.
Hanson rushed 11 times for 87 yards and a touchdown and Traylor bulled for 55 yards and two touchdowns on seven carries as the Panthers won 34-0 for the second straight week, this time against Nile C. Kinnick at Yokosuka's blustery Berkey Field.
Hanson, who ran 3 yards for a fourth-quarter touchdown, was a defensive end and backup guard last season.
"He had such good speed that we wanted to give him a look" at running back, Pujol said. "What a breakout night for him. He's a good complement to Morgan, Trent and the other guys."
Traylor ran for first-half touchdowns of 6 and 10 yards and would have had a third had he not fumbled at the goal line on an 18-yard run.
"Trent does an excellent job at linebacker, he's a tough runner and a good lead blocker, all at 145 pounds," Pujol said.
Breazell had a game-high 139 yards and a touchdown on 25 carries for the Panthers (2-0), who also won their season opener 34-0 at home over Robert D. Edgren.
Yokota didn't pass for the second straight game, gaining 333 yards on the ground, with Breazell now sporting 323 yards and five TDs on 44 carries.
Pujol entered the Yokota program for the 1999 season and has coached longer than any of his predecessors. Yokota has won 11 Department of Defense Dependents Schools Japan and Kanto Plain Association of Secondary Schools titles on his watch.
"He's a great guy," said coach Dan Joley of Kinnick (1-1). "He's very deserving of any accolades that come his way. He's a class act."
The victory came on an evening in which Yokosuka got raked by Tropical Storm Talas' outer bands. Yokosuka experienced average winds of 27 mph and maximum gusts of 43 mph at mid-afternoon.
Yokota didn't punt once; Kinnick punted four times, but only once into the wind. For the second straight game, Pujol felt his team didn't get a good chance to iron out the kinks.
"Sloppy tackling. We were penalized too much. We turned the ball over unnecessarily and we need to work on blocking and returns," he said.
Kinnick was held to 46 yards on 42 plays and lost five fumbles, one of which, at Yokota's 14-yard line early in the third quarter, denied the Red Devils a chance to get within 12-7.
"We shot ourselves in the foot too many times," Joley said. "You can only ask so much of our defense. For 3½ quarters, it kept us in the ball game."
Kinnick has not beaten Yokota since shutting out the Panthers 28-0 on Oct. 16, 1998, a span of 25 games.
---
---
---