Yokota overpowers Zama in 50-0 rout
---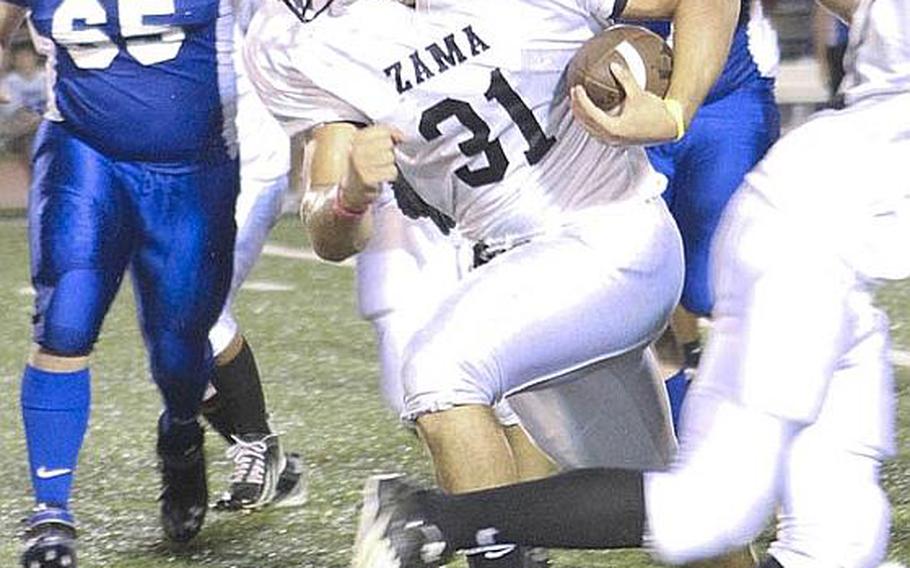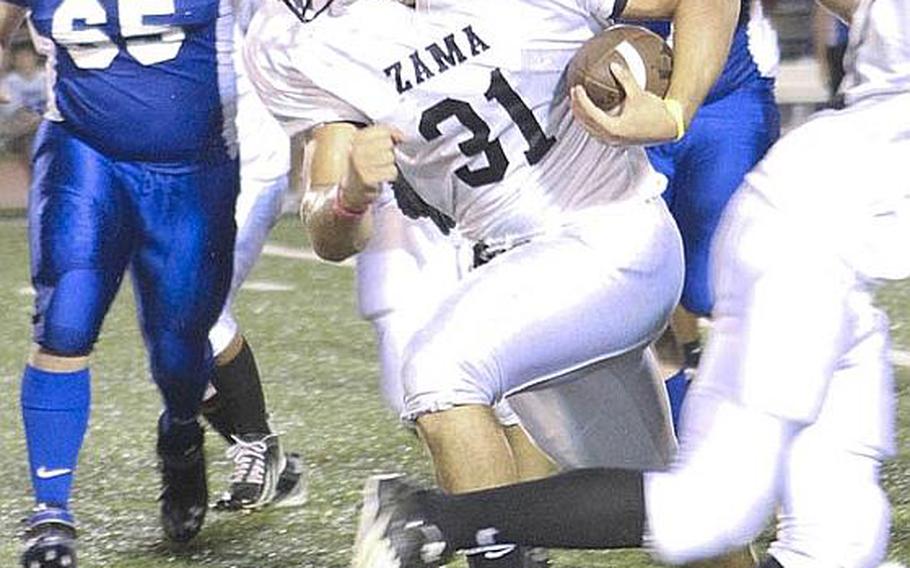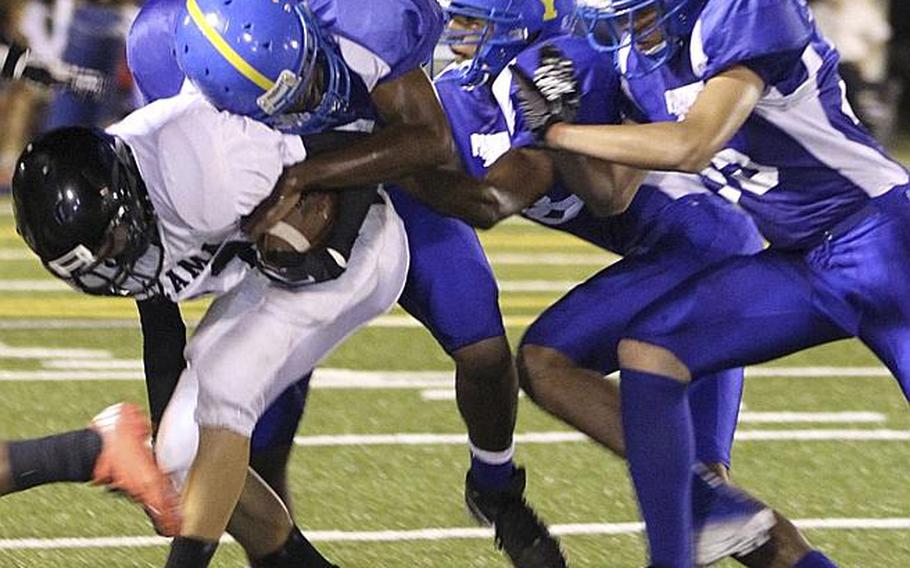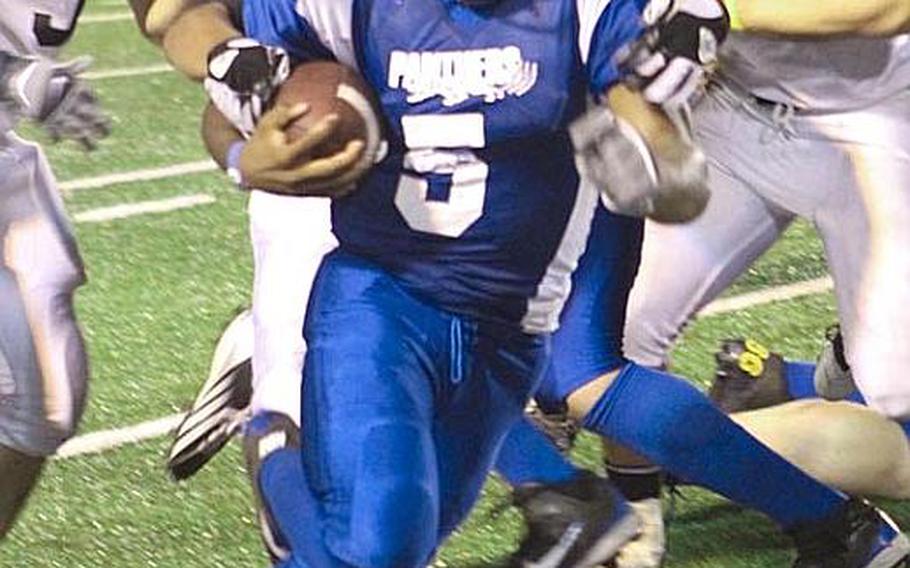 YOKOTA AIR BASE, Japan – Zama American quarterbacks found KeOndre Davis to be a nightmare on Friday.
The sophomore defensive end sacked Trojans quarterbacks a total of four times, the Panthers held Zama to 102 offensive yards and Stanley Speed scored twice, recovered a fumble and intercepted a pass as the Panthers romped 50-0 over the Trojans in a DODDS Japan-Kanto Plain interdivision matchup.
"We could have used him last week," Yokota coach Tim Pujol said of Davis, who missed last week's 44-19 win at Robert D. Edgren in which the Eagles scored the most points they had on the Panthers in four years. "We were glad to get him in the mix. When he got in there, he had an impact."
On the other side of the ball, Yokota (2-0) was again machine-efficient, rolling up 295 yards on 25 rushing attempts without trying a single pass.
Raymond Butler ran seven times for 143 yards and a touchdown, Morgan Breazell added 105 yards and a touchdown on six attempts and James Cortez, Donovan Ball and Jacob Davis each scored behind a line that welcomed back senior Jesse Hogan, who missed the opener after summer abdominal surgery.
"The line was fantastic from tight end to tight end," Pujol said. "And the backs blocked well for each other and ran hard."
Yokota's line play was like "watching a blue wave moving forward. Amazing," Zama coach Steven Merrell said.
Zama (0-2) was already missing three players, two with injuries and one on emergency leave, and two more went down during the game: quarterback David Coleman with a right-knee injury, and senior fullback Andre Encarnacion, who aggravated a right-ankle injury that slowed him much of last season.
The Trojans also hurt themselves with turnovers and a bad snap on a punting down, which each led to touchdowns. Zama drove into Yokota's red zone twice but came away empty.
"We continue to talk about finishing, cutting down on mistakes, especially against a good team," Merrell said.
The game was played under a running clock from the 3 minute, 43 second mark of the second quarter on.
Yokota visits American School In Japan on Friday, where the Panthers have lost three straight seasons. Zama hosts Daegu in the first interdistrict Division II contest in DODDS Pacific's new everybody-plays-everybody format.
---
---
---
---