Yokota girls down Kadena to win own tourney
by
Dave Ornauer
December 21, 2011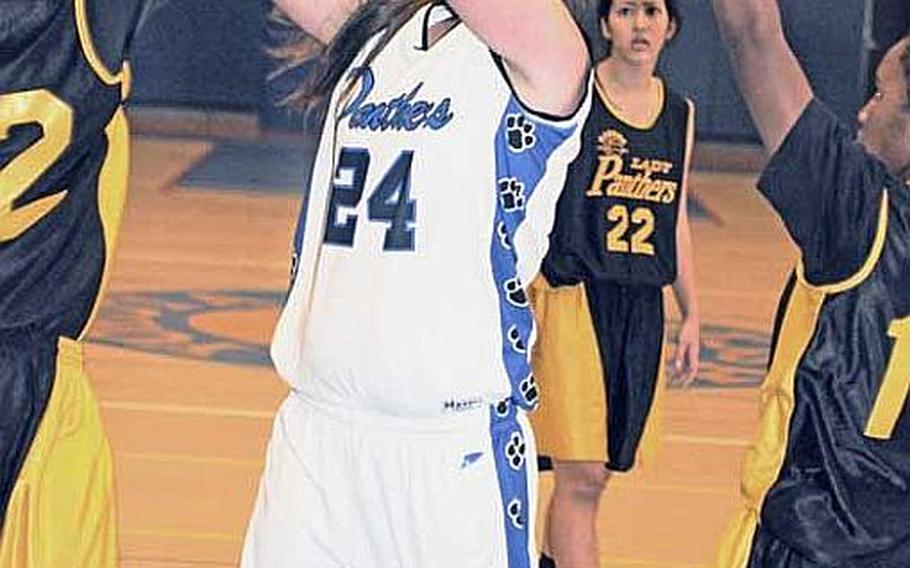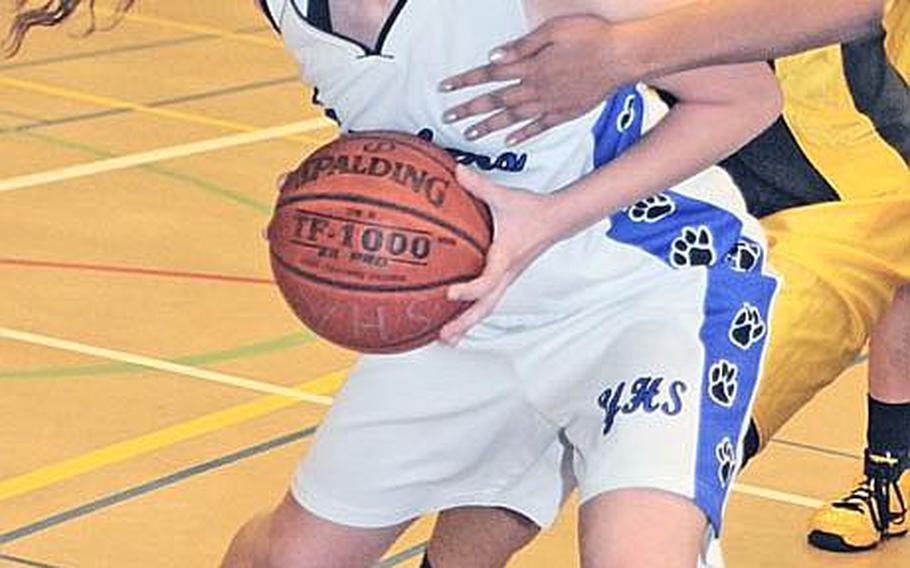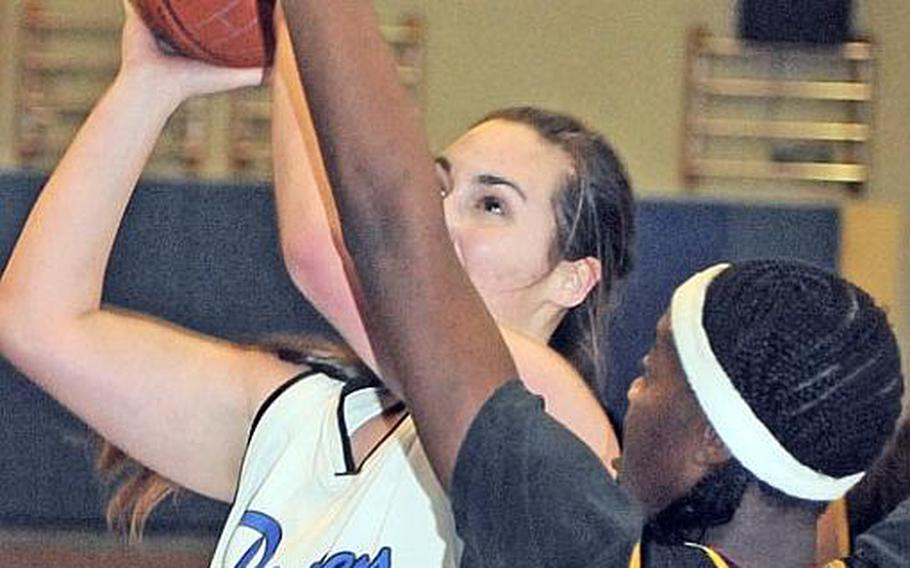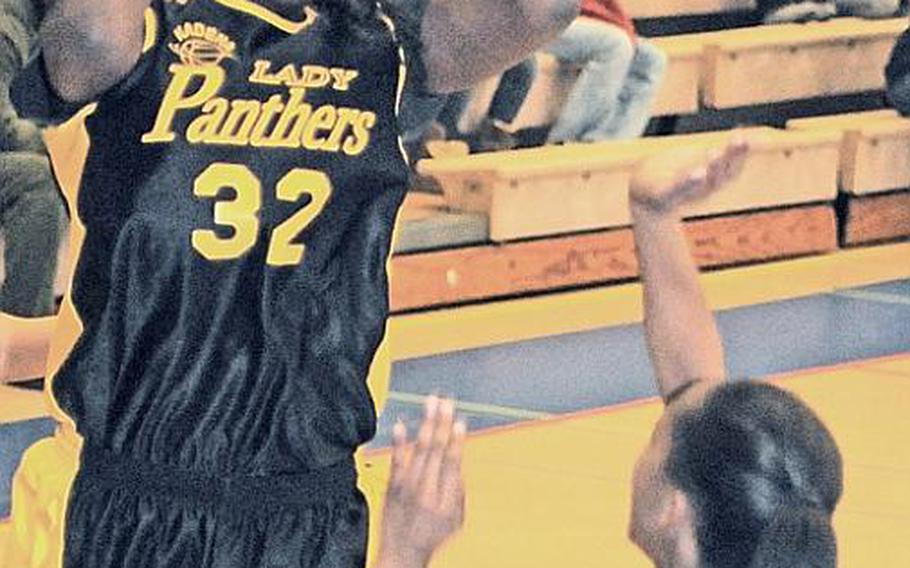 YOKOTA AIR BASE, Japan – They'd beaten Kadena the last time they played and learned some valuable lessons about how to play the Panthers: Do what you can to stop juniors Maria Vaughan and Eisiah Lawson.
Sarah Hamner, pressed into starting duty for the short-handed Yokota Panthers, responded with 15 rebounds and Yokota's defense held Kadena's stars to a combined 26 points in Wednesday's 45-42 title-game victory in Yokota's Christmas Classic girls basketball tournament.
"Sarah played a monster game against that big girl," Yokota coach Paul Ettl said of Hamner, who held Lawson to 14 points. "She really stepped up when we needed it."
Wednesday's game was a rematch of Tuesday's pool-play game which Yokota won 42-37, but stalled out the last six minutes to keep the ball out of Kadena's hands – a strategy widely discussed during Wednesday's play.
Ettl said he was wanting to practice his slowdown offense, and anticipated Kadena would bring its defense out to force the action, but Kadena did not. Kadena's coaching staff said Yokota played slowdown because it didn't have an answer for Kadena's defensive tactics.
Vaughan "hurt us badly the first game; we didn't get a hand in her face," Ettl said. "This time, we played better defense on her. This was a great team effort, from Hamner who's not used to starting, the energy on the bench; we're happy to come away with a win against a good team."
Vaughan hit a three-point goal off the opening jump, but Yokota answered with a 9-0 run and never trailed again. Trinity Davis, who finished with 16 points, scored back-to-back baskets to give Yokota its biggest lead, 18-7, 2:10 into the second period.
Lawson and Vaughan got into foul trouble in the second half, limiting their effectiveness. Still, Kadena refused to quit, as Vaughan scored off a steal to tie it 28-28 with 1:55 left in the third quarter. But Yokota responded with a 6-0 run to end the quarter.
Kadena made one last run, cutting it to 42-40 on a foul shot with 1:36 left. But Yokota ran about 45 seconds off the clock, then Davis netted three foul shots to keep Kadena at arm's length.
"They executed and we ended up having to play catchup," Kadena coach Willie Ware said. "Yokota is a well-disciplined, well-coached team and they came out and executed when they needed to."
Ettl feels Kadena will be markedly improved by the time the Far East Division I Tournament comes along in February, also at Yokota. "They'll have plenty more games, a few more tournaments; they'll be right there at Far East," he said.
Erika Ettl led all scorers with 19 points. Vaughan had 12 for Kadena.