Far East DII girls soccer
Yokota edges Osan in shootout
---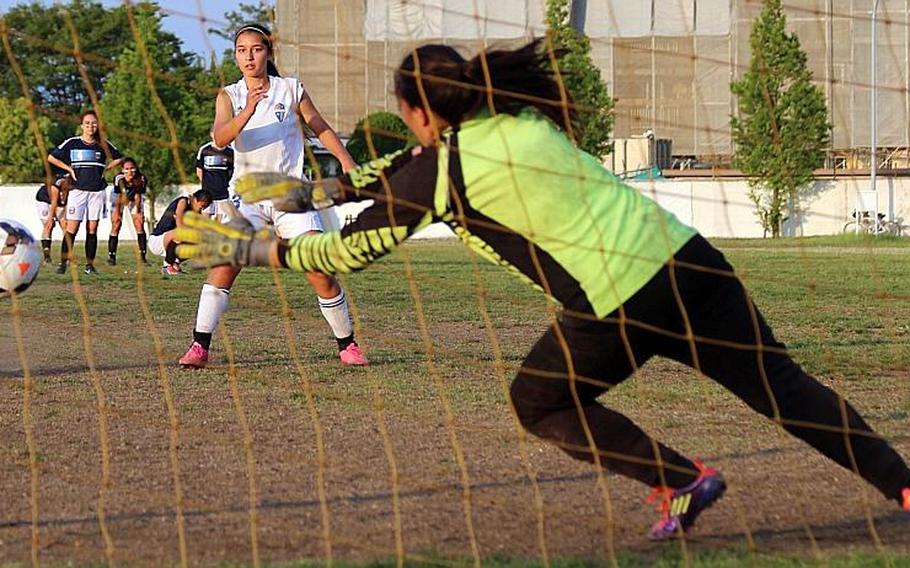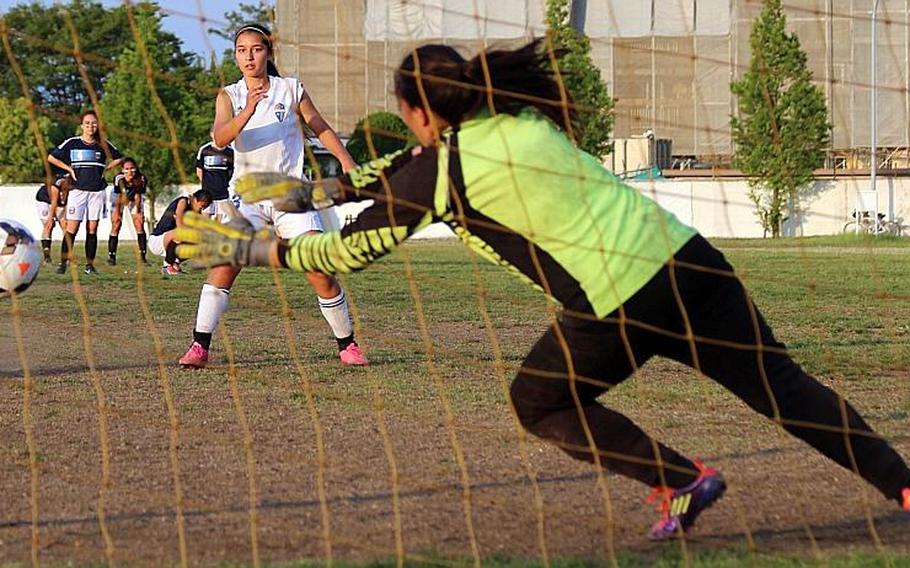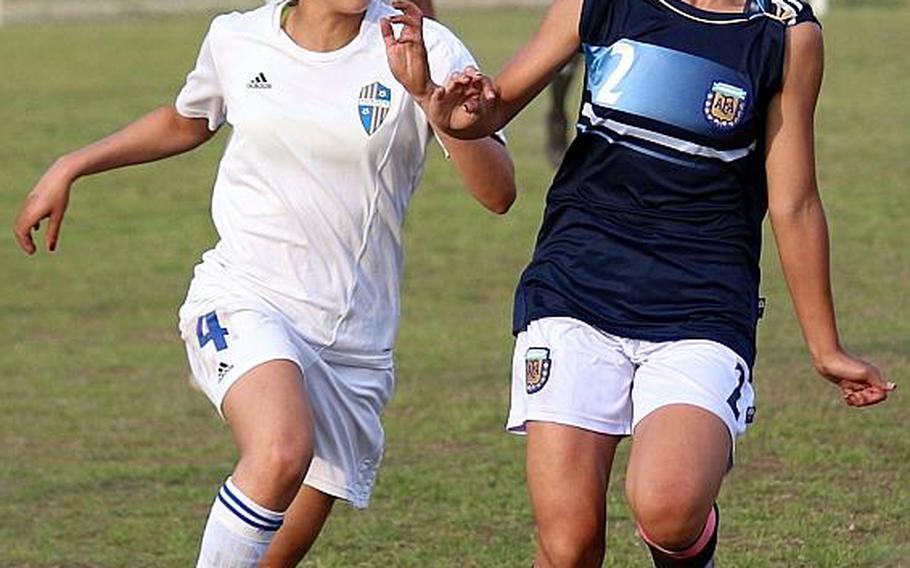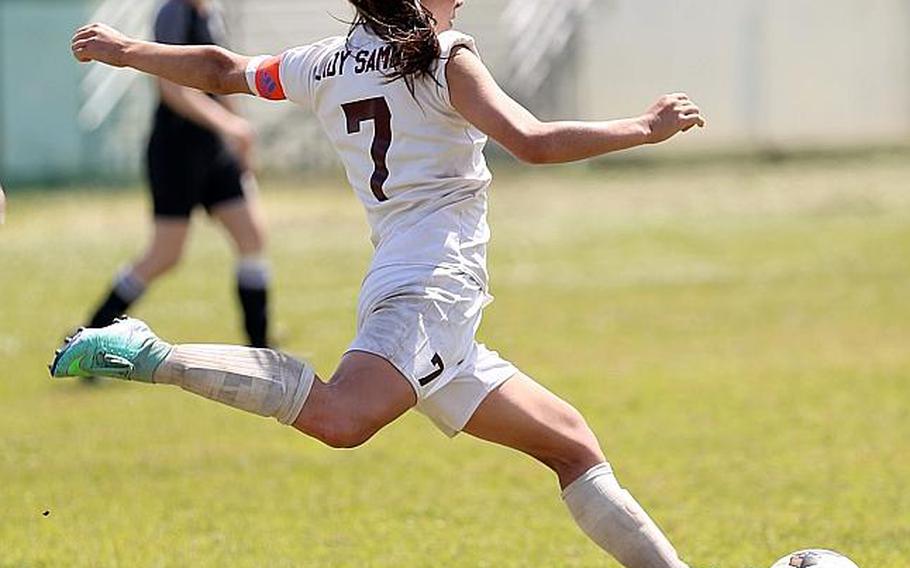 MARINE CORPS AIR STATION, Japan – Beating Osan in a Far East Division II Girls Soccer Tournament penalty-kick shootout is becoming old hat for Yokota.
Thursday, the Panthers outshot the Cougars with the tournament championship at stake.
Cat Funk, Ai Robbins, Regina Dukat and Jamia Bailey outshot the Cougars 4-3 after the teams played to a scoreless draw through extra time in Thursday's title match at Perry High School. It mirrored the Cougars' 6-5 PK shootout loss to Yokota in the semifinals a year ago.
"It took eight shooters, but we finally got it done," coach Matt Whipple said after the Panthers secured their second straight D-II title. He said it was more satisfying this season than last because "we weren't expected to do anything this year."
Indeed, the Panthers had to overcome the loss of the combined 29 goals of departed Sarah Claypool and London Jackson. Worse, their goalkeeper the previous three seasons, Sarah Cronin, had a broken bone in her wrist and had to vacate the net; her younger sister Kayla took her place and Sarah was stationed in the midfield with a bubble-wrap cast.
Yokota, which finished 14-11-2, didn't even make it to the championship match in the DODEA-Japan tournament that it hosted in late April.
So, going into the D-II Tournament, "we were not projected to do anything, and that proved right" in Monday's first day of pool play when the Panthers dropped two matches, Whipple said.
Yokota rebounded to win both Tuesday matches, "good enough to win, did what we needed to do," he said. "We made some adjustments, had a team meeting and we said, 'Let's go out there and show them what's up.'"
It was Wednesday, the start of the playoffs, when things started to turn around, Whipple said – and it was when the Panthers showed that practicing PKs would pay off, as they won a shootout in the semifinals against Perry to advance to the final game.
"When we got to PKs, I was pretty confident," Whipple said.
In the championship game, Osan was only able to answer with PKs by Andrea Carandang, Sarah Sigler and Madison Frazier - one short of the Panthers.
"We were hoping to make history, but we fell a little short," Osan coach Sung Plourde said. His Cougars have won eight D-II titles, a Far East record, but none since 2013.
It was extremely disappointing, he said, for his bedrock seniors, Michele Thompson and Carandang, who depart without a Far East soccer title. "I hate to lose them," Plourde said. "I wish them the best."
---
---
---
---