Yokota captures Japan title with 47-7 rout of Zama
---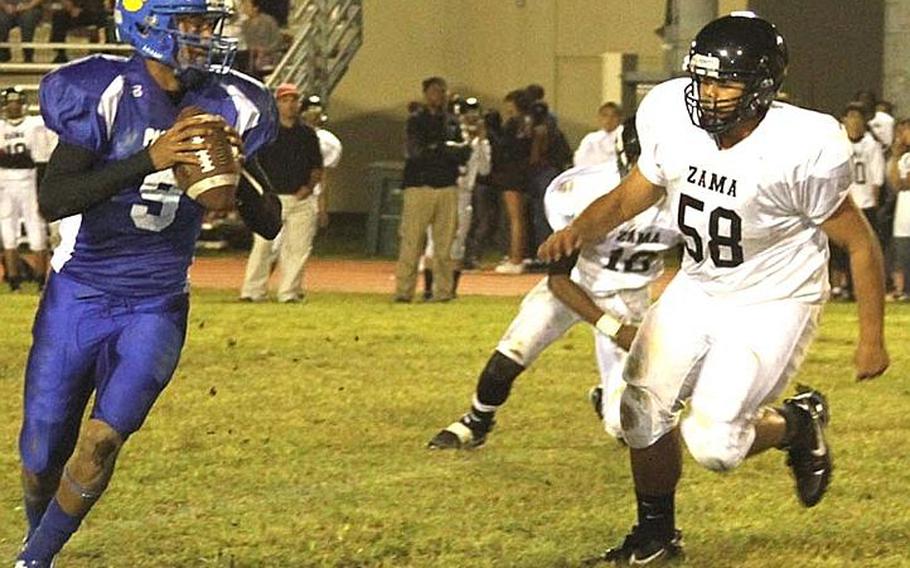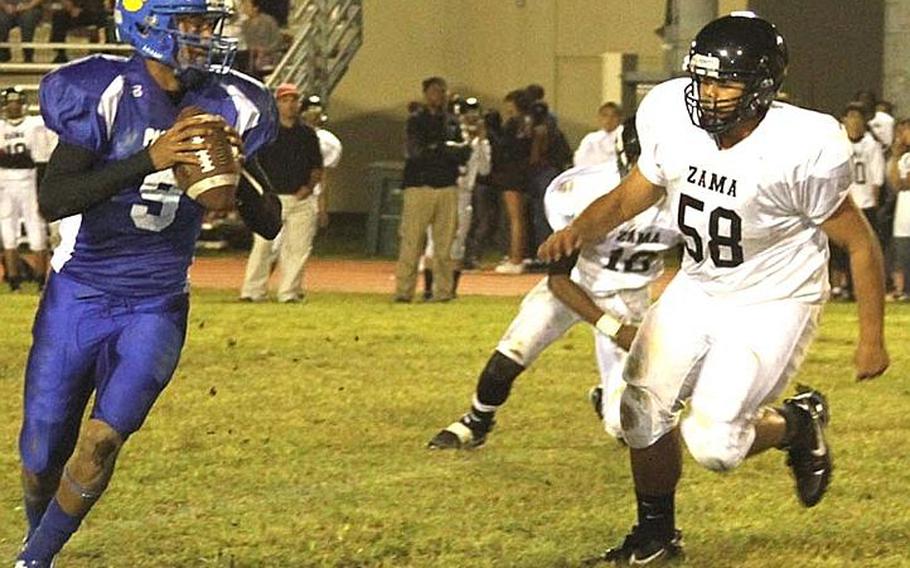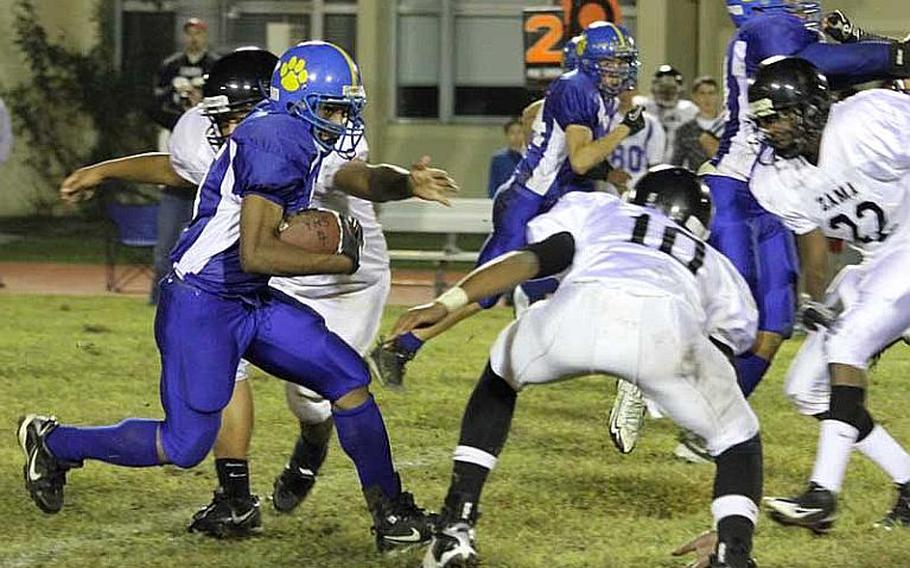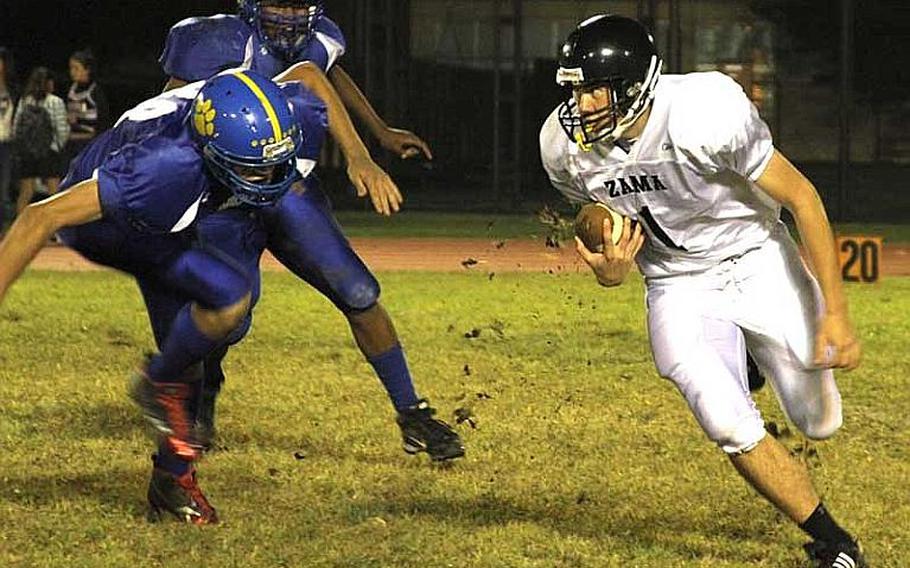 YOKOTA AIR BASE, Japan – Demonstrating a heretofore lacking flair for the air, Yokota on Friday got back on a winning track and captured its 12th DODDS Japan football title in 13 seasons.
Quarterback Stanley Speed threw for a touchdown and ran for another and the Panthers' defense held Zama American's running-back duo of Andre Encarnacion and Mitchell Harrison to below 100 yards combined in a 47-7 homecoming victory at Yokota's Bonk Field.
"We were able to throw the ball, we played well all the way around and our defense was outstanding," Yokota coach Tim Pujol said.
Speed went 5-for-8 for 71 yards, including a 44-yard TD pass to Jared Morgan. Yokota had just one completion all season entering the game.
Encarnacion, Zama's rushing leader entering the game, had 51 yards on 10 carries, giving him 715 yards on 93 attempts this season. Harrison was held to 18 yards on three carries; he has 629 yards on 53 tries.
"Our run defense is one of the strengths of the team," Pujol said. "We did a fantastic job of closing down plays across the line."
The Panthers (5-1) got out of the gate quickly, scoring on their first possession after the opening kickoff. Zama fumbled on the ensuing kickoff and Yokota quickly scored again. "Fourteen points before Zama ran an offensive play. That got us off to a good start," Pujol said.
Tre Bailey had 127 yards on 15 carries, including touchdown runs of 1 and 18 yards. Pacific rushing leader Morgan Breazell added 92 yards on 10 carries plus 43 yards on two returns. Breazell has 795 yards on 99 carries this season.
Scott Hanson capped the scoring with a 2-yard run and finished with 43 yards on four carries. Michael Litman added touchdown runs of 2 and 20 yards. Morgan finished with 56 yards on three catches.
Zama's lone touchdown came on a first-half pass of 7 yards from James Liker to David Coleman. The Trojans (3-3) had their three-game winning streak snapped.
"We played a really good team," Trojans coach Steven Merrell said. "We couldn't get anything going consistently. We were good in spots. We just couldn't get on a roll."
Zama (2-2) will play one fewer game than Yokota (4-0) because its Sept. 2 game vs. Robert D. Edgren got canceled due to weather-related travel issues, so there's no chance of Zama catching Yokota in the standings.
Yokota next travels to Edgren on Friday. On Oct. 15, Zama hosts Kubasaki of Okinawa.
---
---
---
---