Far East football semifinal
Yokota breaks Kadena hex, reaches final
---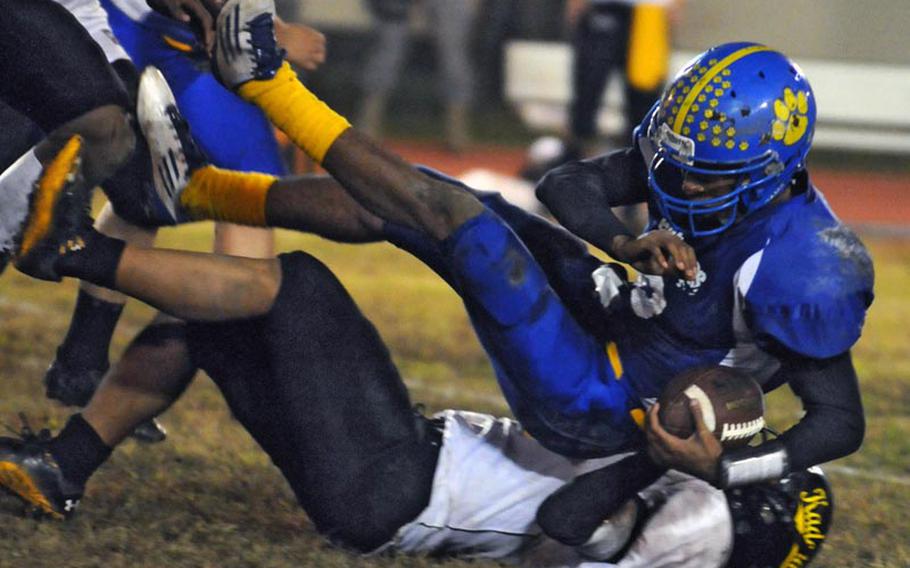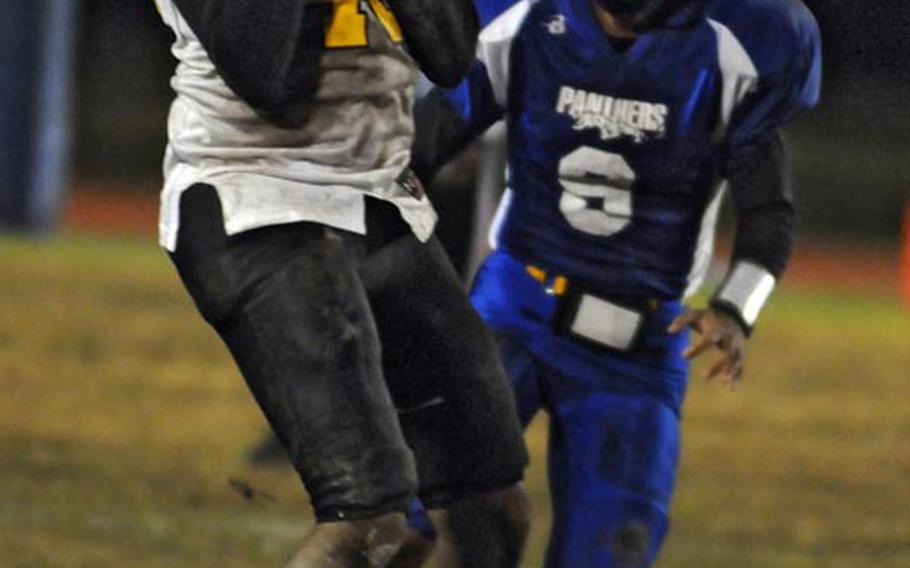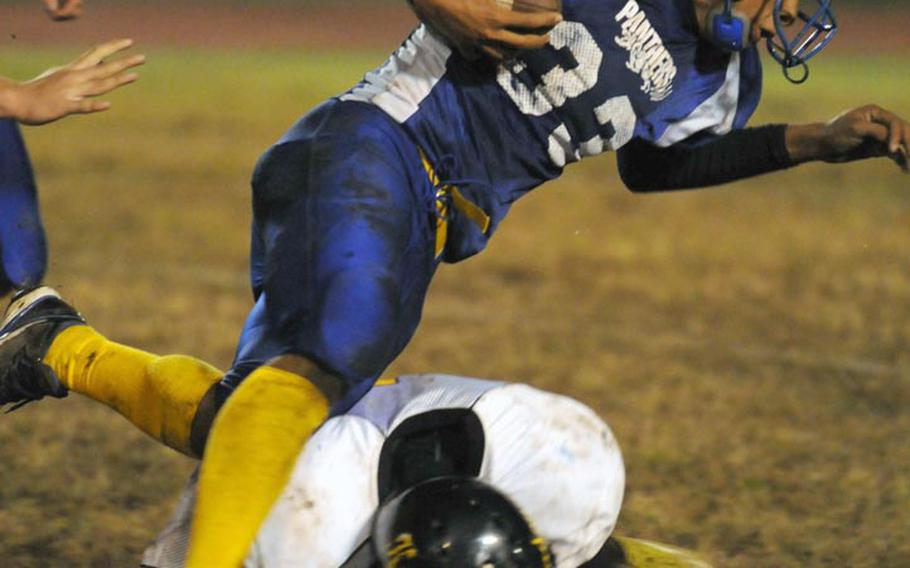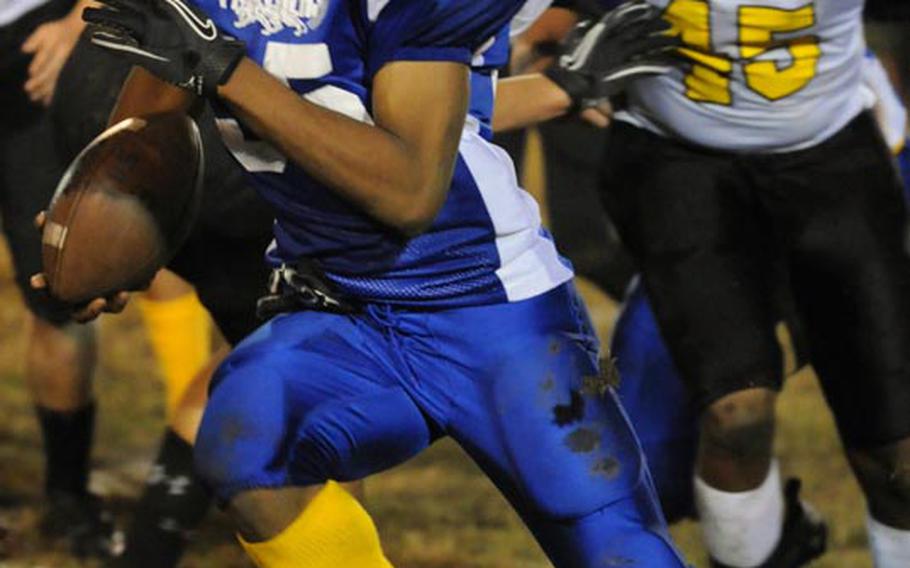 This story has been corrected
YOKOTA AIR BASE, Japan – Scott Hanson provided the offensive fireworks. Phillip Burnett lit the match on defense. And after four losses in four previous Far East Division I football playoff tries, Yokota finally solved Kadena - dethroning the two-time champs.
Hanson rushed for 98 yards and three touchdowns on 16 carries, Burnett scored a touchdown and recorded 14 tackles and three batted passes as Yokota rallied from an early six-point deficit to rout Kadena 42-6 in Saturday's D-I semifinal. The game ended with a running clock.
"It feels good, but it's unfinished business," coach Tim Pujol said. Of the four teams in Saturday's D-I semifinals, Yokota, with 12 DODDS Japan and Kanto Plain titles on Pujol's watch, is the only one without a D-I championship. "We still have one more out there."
That one will be Nov. 12 when Yokota (8-1) hosts Kubasaki (6-1), which beat Seoul American 22-7 in Saturday's other semifinal on Okinawa.
It was the sixth time Yokota had met Kadena since the inception of the D-I playoffs, including the 2007 title game when Kadena rallied from a 13-12 first-half deficit for a 39-13 victory. In their previous five matchups, which included a 35-0 Kadena regular-season shutout at Yokota on Oct. 17, 2009, Kadena outscored Yokota 216-72.
Leading the way were Hanson, who scored on runs of 1, 1 and 10 yards, and Burnett, who added a 1-yard scoring run but was a "terror" on defense, Pujol said.
"Pressuring the quarterback like he did, he did a fantastic job; it was a great game for him," Pujol said. "Phil and Scott were key (on offense), they were getting those tough, straight-ahead yards." Burnett finished with 32 yards on five carries.
Another key moment came late in the first half, when backup quarterback Demonte Butler tossed a 33-yard halfback-option gadget pass to backup running back Donovan Ball. It set up Yokota first-and-goal at the 1, from where Hanson ran it in.
"That was a nice little boost," Pujol said. "It worked like it was designed. Demonte made a great throw and Donovan a great catch."
Stanley Speed played pitch-and-catch with Michael Litman for 48 yards. Morgan Breazell capped the scoring with a 35-yard run on a reverse.
For the second straight week, Yokota went without a 100-yard rusher but finished with 271 yards on 58 carries as a team.
Breazell, Japan's leading rusher, was held to 48 yards on seven carries and now has 907 yards and eight TDs on 114 carries. Tre Bailey was held to 55 yards on 12 attempts; he has 764 yards on 69 carries. As a team, Yokota outgained Kadena 351-171 on offense.
Kadena, coming off a four-week layoff, struck first when Josh Dyer blocked a Cody Trask punt, putting Kadena at the Yokota 14. Four plays later, Joseph Hermon ran 2 yards for a score.
"We gave them a short field and they took advantage of it," Pujol said.
But from there, it was all Yokota.
"We had some good things happen for us, but we were shaking off four weeks of rust," said coach Sergio Mendoza of Kadena (4-2). "We had penalties that set us back on various drives. Our young guys fought hard. I'm really proud of them. They represented Kadena well."
CorrectionA previous version of this article listed an incorrect number of times that Kadena and Yokota have met in the playoffs.
---
---
---
---