Far East football
Yokota breaks away from Kubasaki for title
by
Dave Ornauer
November 12, 2011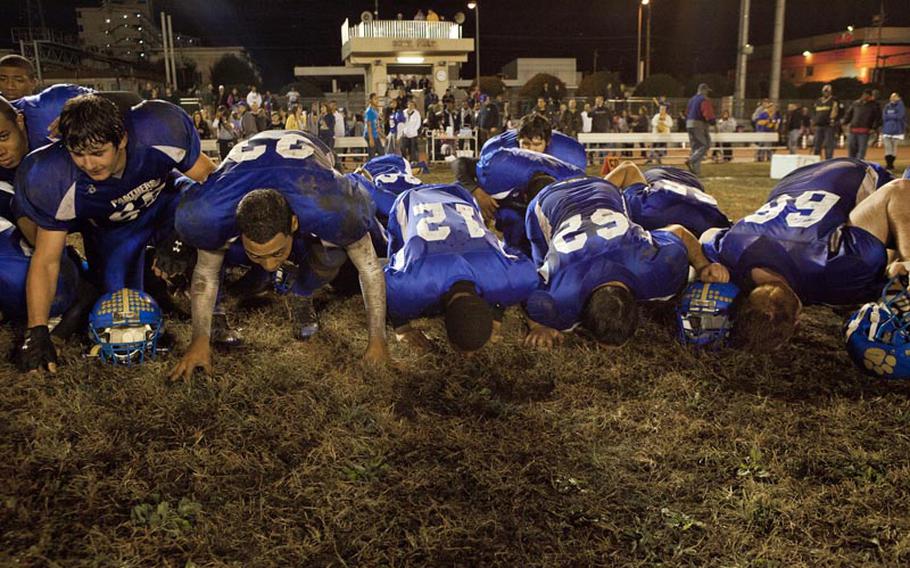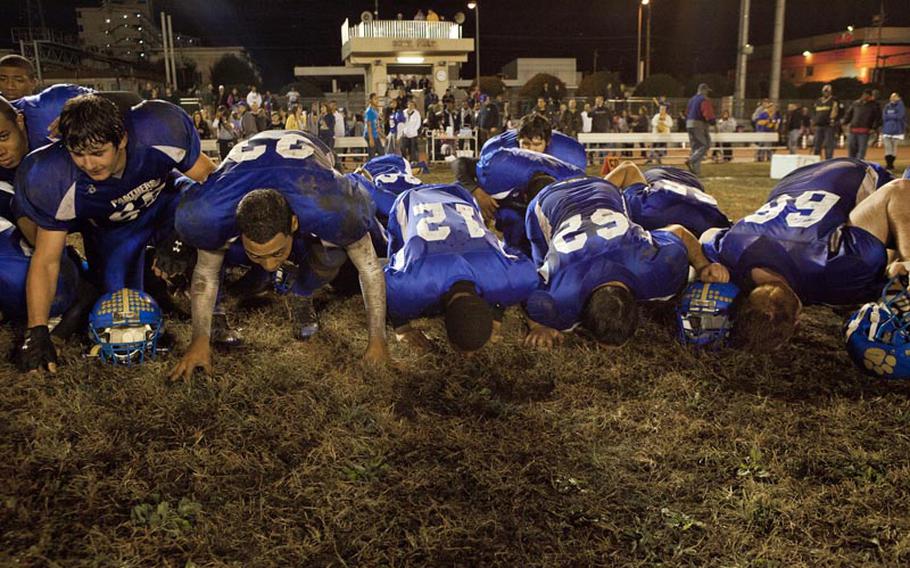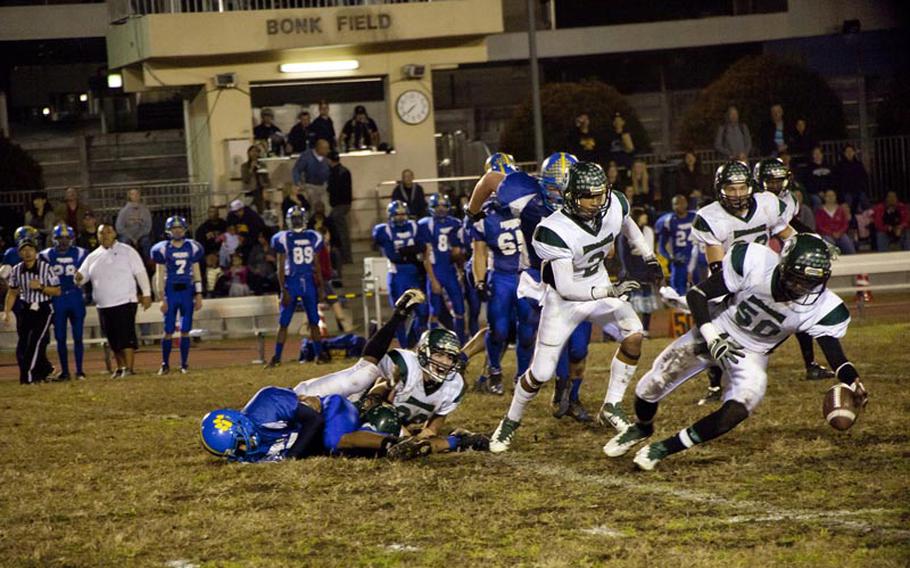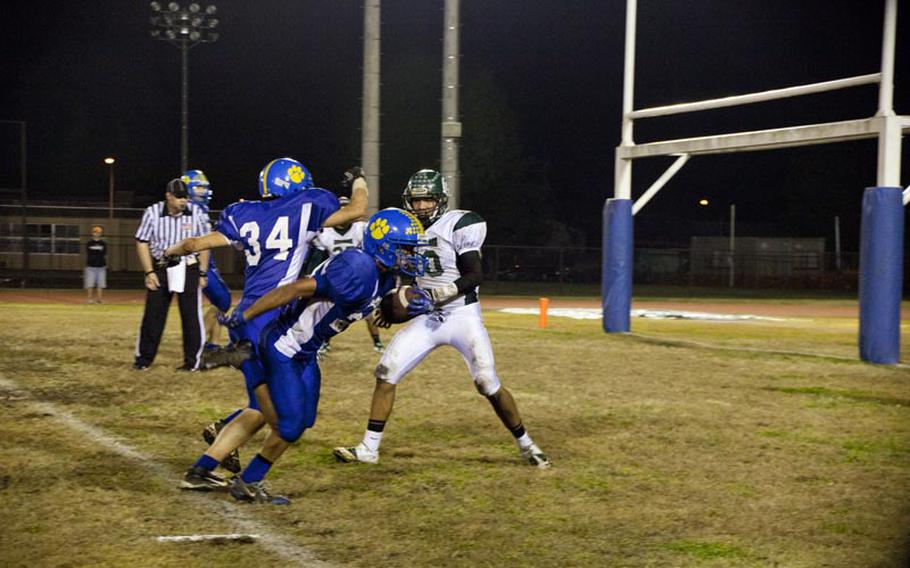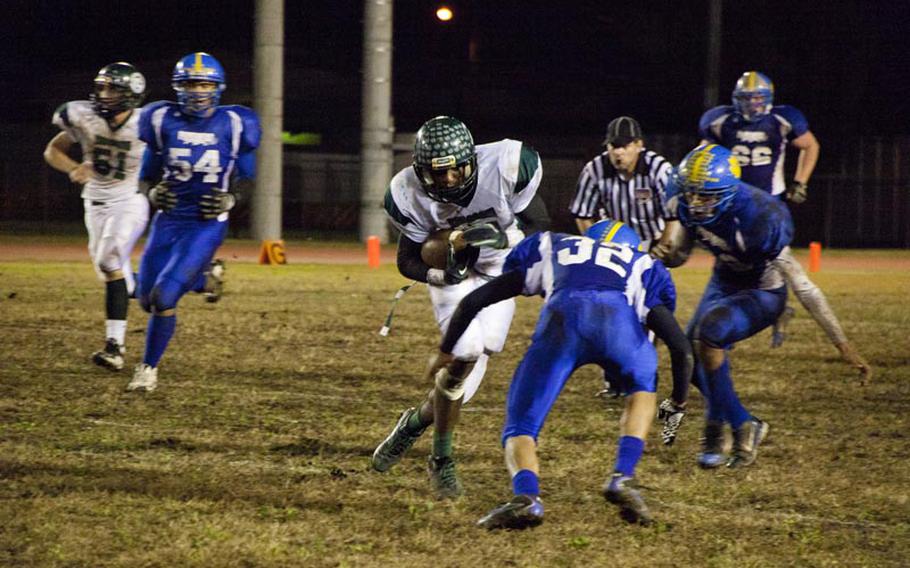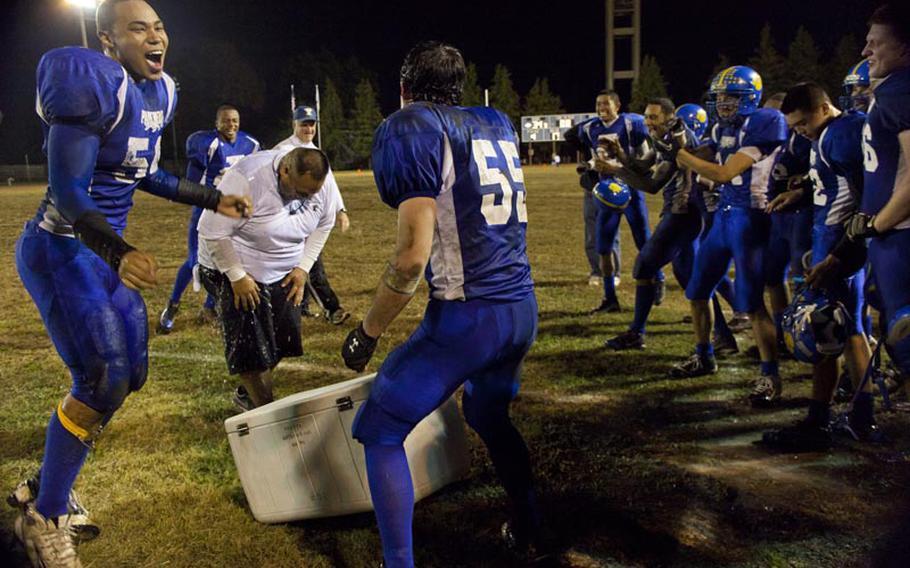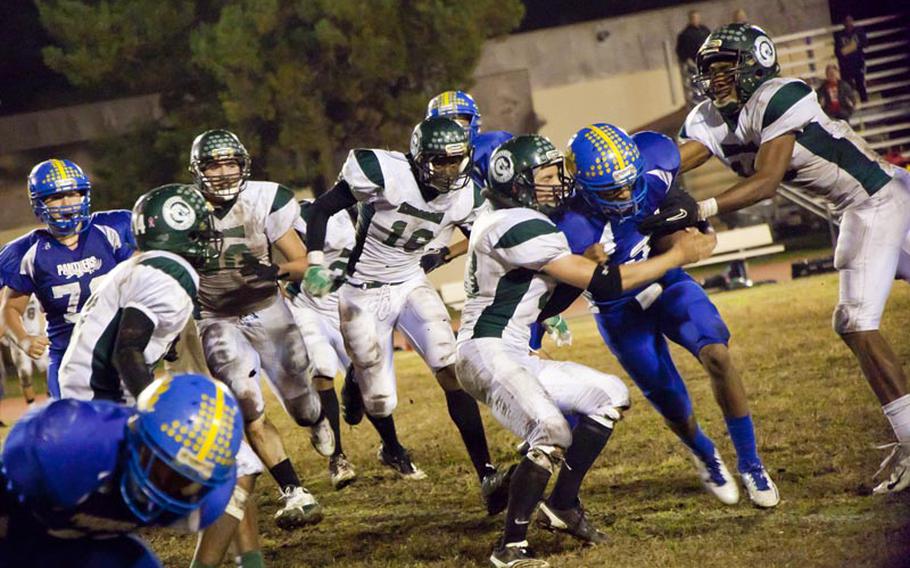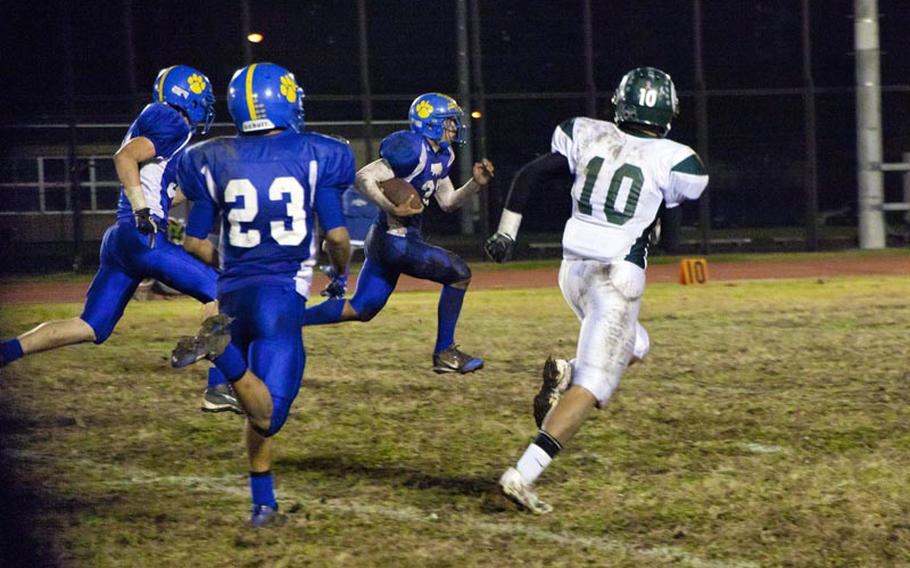 YOKOTA AIR BASE, Japan – Scott Hanson and Phillip Burnett made the playoffs their personal showcase. As a result, Yokota finally brought home that elusive first Far East Division I football title.
Hanson racked up 146 yards and a touchdown on 14 carries, Burnett recorded 16 tackles and four quarterback hurries, and the Panthers pulled away with three touchdowns in a 6 minute, 9 second span of the fourth quarter to beat Kubasaki 34-6 in Saturday's title game at Bonk Field.
"They were phenomenal," said Tim Pujol, who got his 108th win in 13 seasons as Panthers coach. "We had some design on using them extensively, obviously, and they came through big time. They've been on fire these last couple of games."
Hanson totaled 244 yards and four TDs on 30 playoff carries and Burnett had 30 tackles plus three batted passes. Yokota beat Kadena 42-6 in the Oct. 29 semifinal.
"It started out in two-a-days when we came out on Aug. 9, and it's just gone from there," Burnett said.
"It's the line and everybody else that helps," Hanson said. "They're the reason we won this. The credit goes to the line."
In addition to Burnett's play, junior nose tackle Jesse Hogan created major problems for Kubasaki quarterback Cristian Rivera, who stayed in the shotgun most of the night and had problems handing center snaps, losing two on fumbles.
"It was all we could do to get (Hogan) blocked; that was a big issue for us," Kubasaki coach Fred Bales said. "Yokota's line play was outstanding. I felt like that was the difference. Yokota was the better team tonight. They are worthy champions, very deserving champions."
"Kubasaki had a fabulous season; they're an excellent football team and it was an honor to play them," Pujol said. "A few breaks went our way and helped us get over the top."
It looked like Yokota would pull away early, as Burnett scored on the game's third play, then Morgan Breazell took a screen pass and ran 44 yards for a score that made it 14-0 just 4:21 into the contest.
Kubasaki's defense stiffened for the next 34 minutes, keeping it close. But the offense had trouble getting untracked, a situation made worse when the Dragons lost Jarrett Mitchell to an aggravated ankle sprain.
Still, Jace Johnson skirted around left end and cut it to 14-6 with a 23-yard run on the first possession of the third quarter.
Yokota put it away in the final period, starting with Hanson's 45-yard touchdown run.
On the ensuing possession, Rivera completed passes of 17 and 51 yards to Brandon Crawford and Columbus Wilson, putting the ball at the Panthers' 2, but Jesse Christmas recovered a fumble for Yokota on the next play.
Hanson promptly ran for 60 yards, setting up Breazell's 5-yard touchdown run. With 3:21 left, Trenton Traylor capped the scoring with a 5-yard run. Two minutes later, Pujol and defensive coordinator Ernie Carrasco each got the Gatorade bucket treatment.
Breazell had 133 yards on 14 carries, giving him a Pacific-leading 1,022 yards on 121 carries; he also intercepted a Rivera pass. Hogan and Burnett each had a sack.
"It's amazing," Christmas, a senior lineman, said. "I've been wanting this for three years."
"There are so many who have been in our program for two years" or more, Pujol said. "I really wanted this for them because I'm the guy who witnessed how hard they worked."
Rivera went 8-for-14 for 186 yards for Kubasaki, ending the season 56-for-99 for 864 yards. Johnson had 65 yards on eight carries, mostly in relief of Mitchell, who ran three times for 14 yards and finished the season with 758 yards on 69 attempts.