Baseball preview
Yokota, ASIJ might have firepower to repeat
---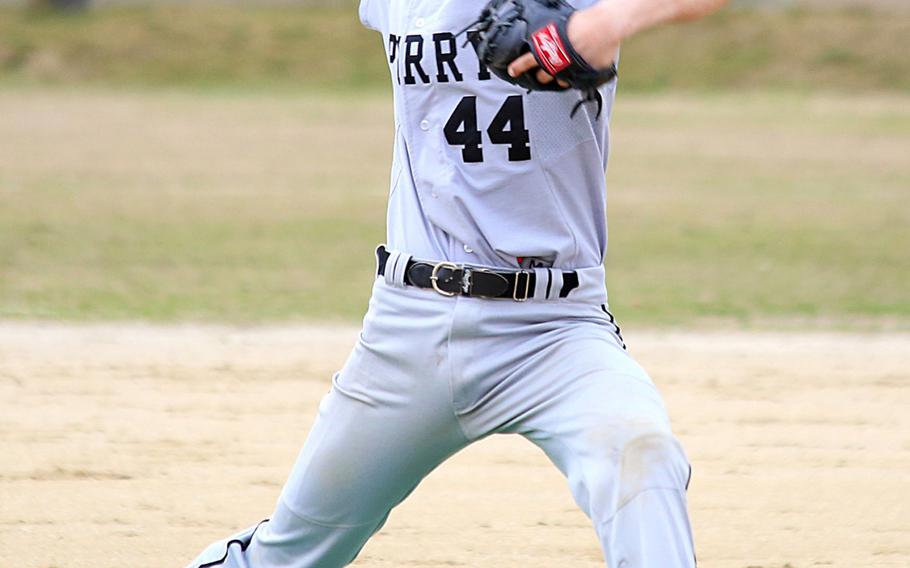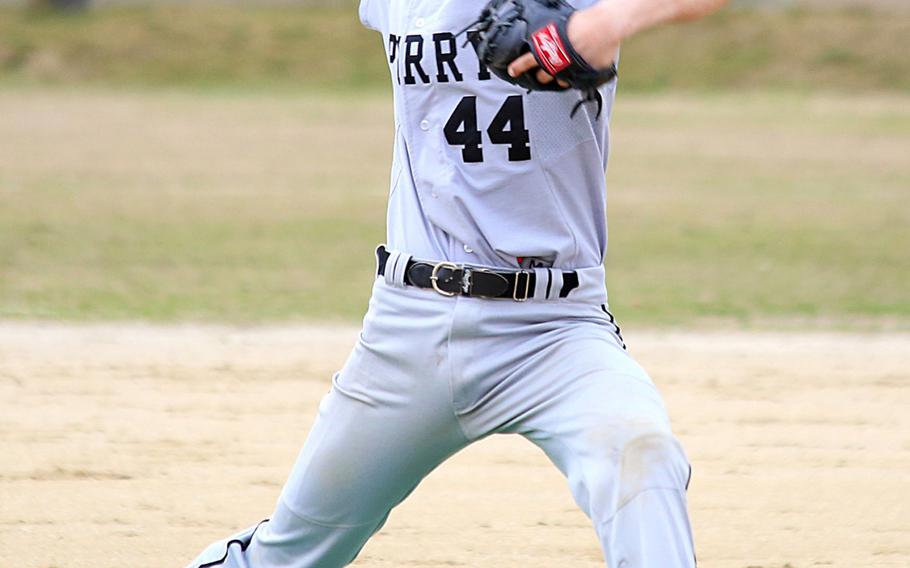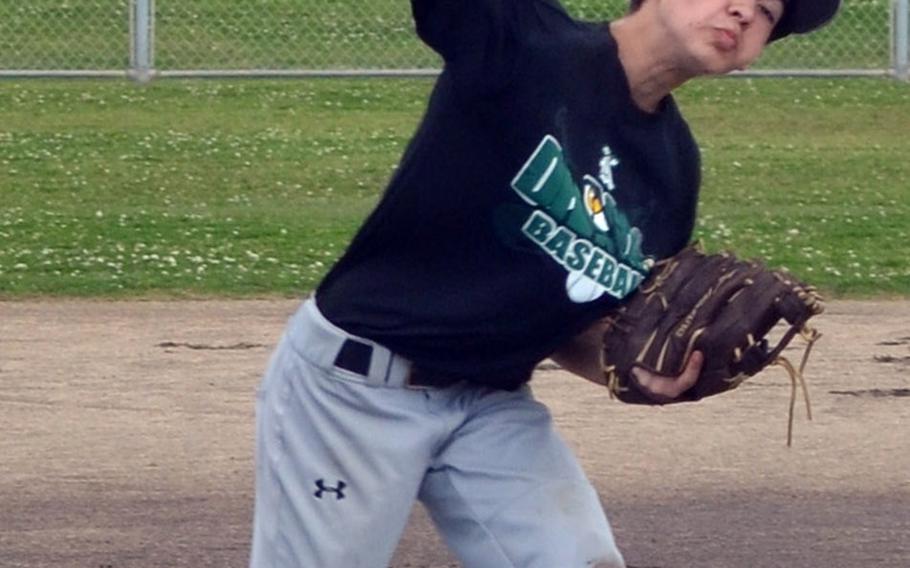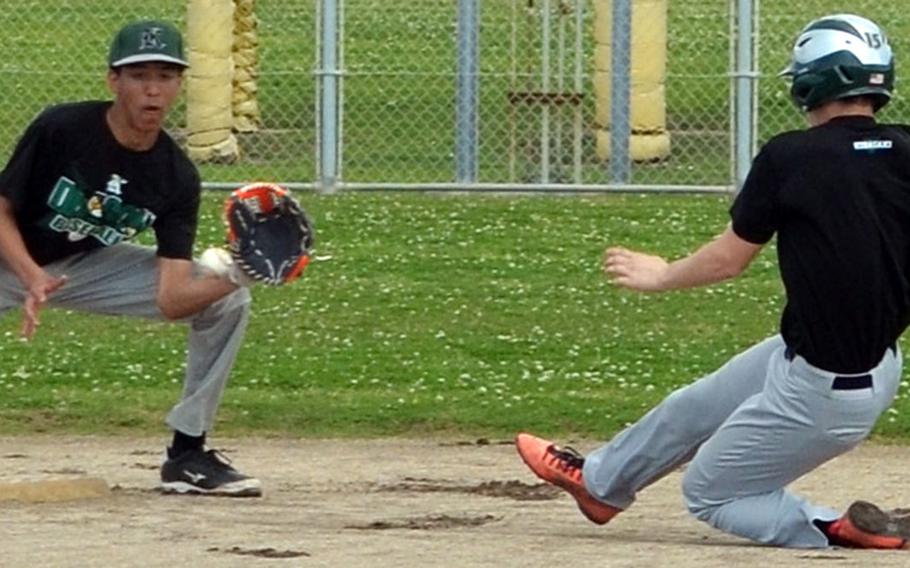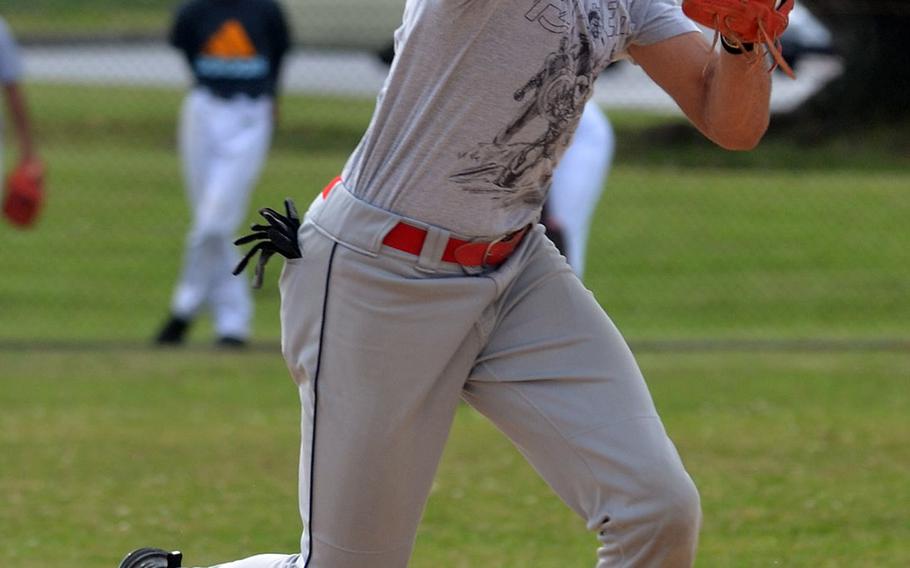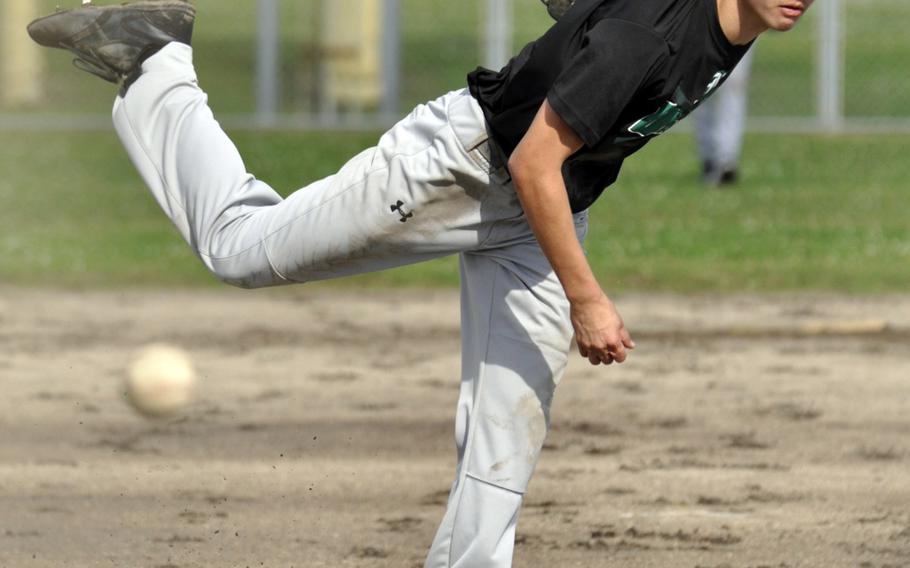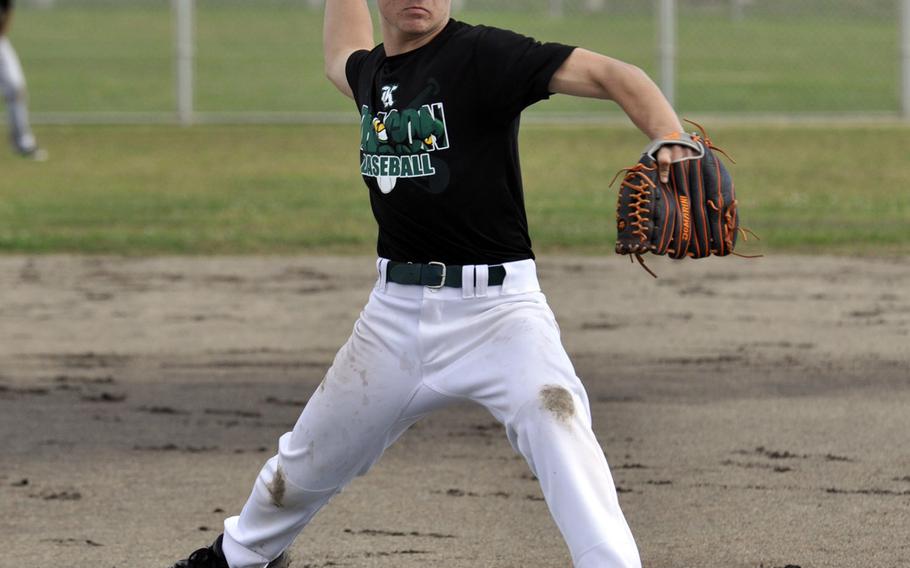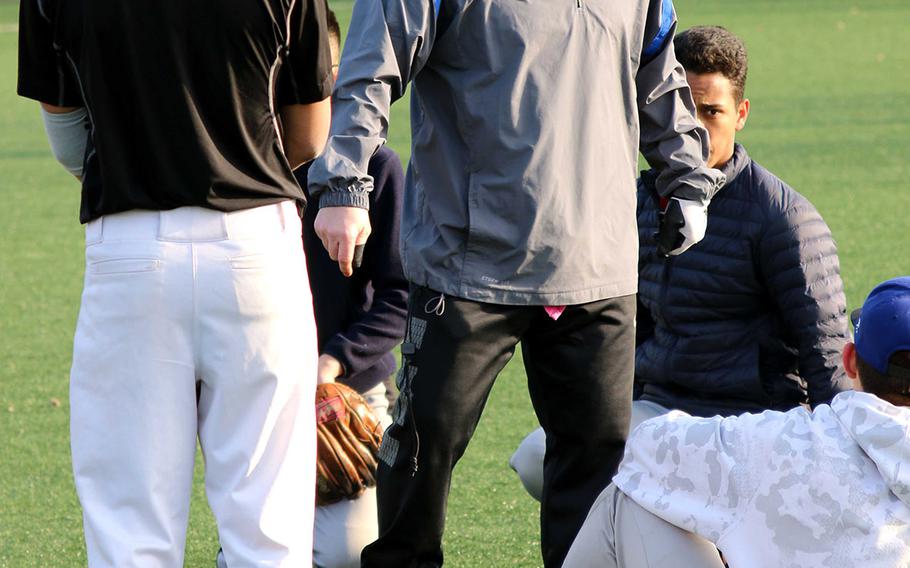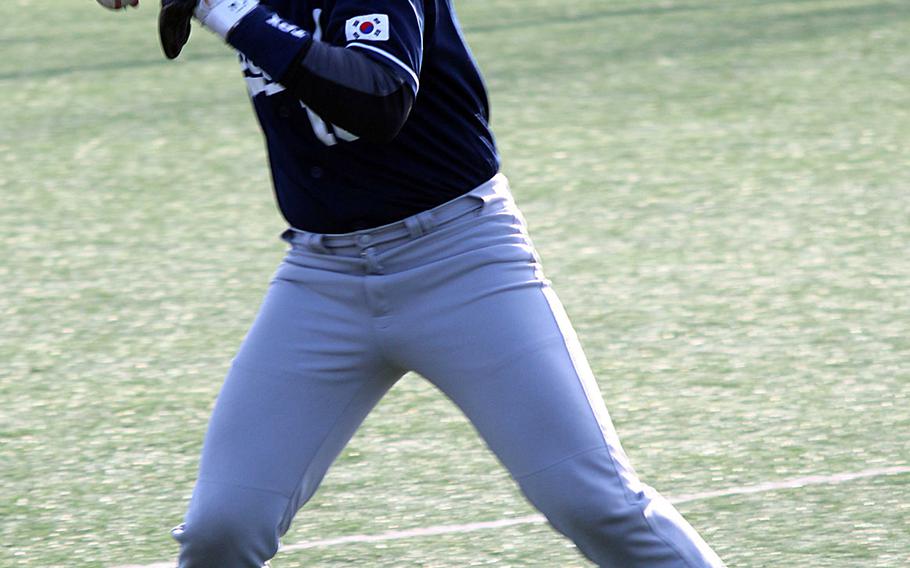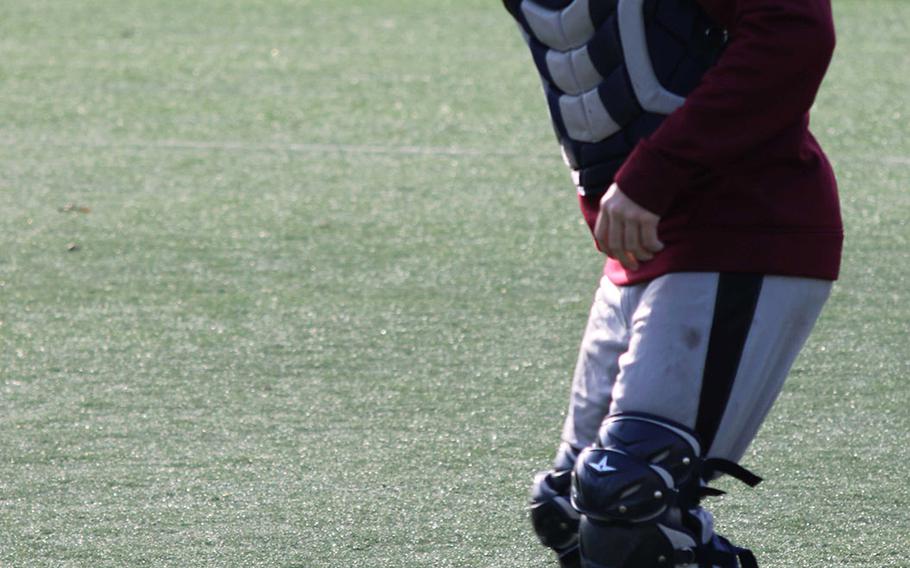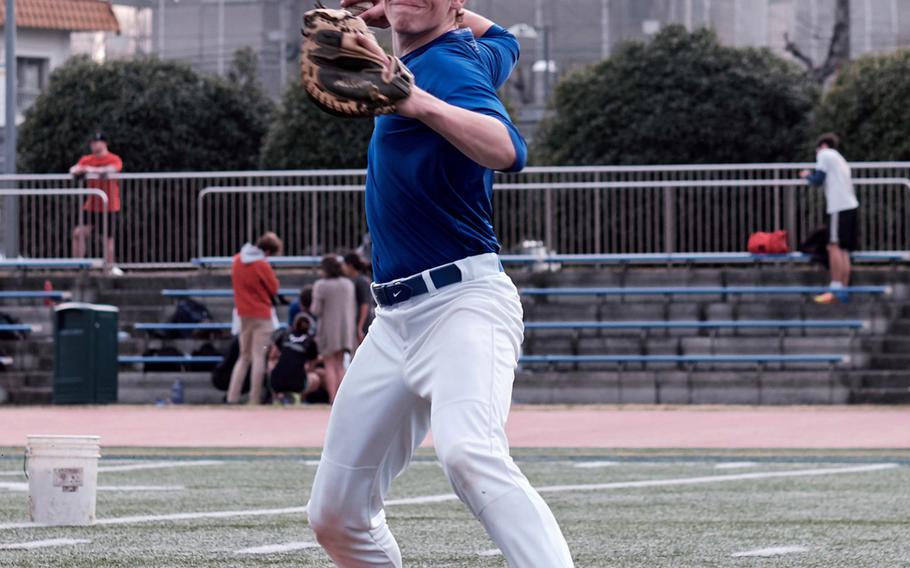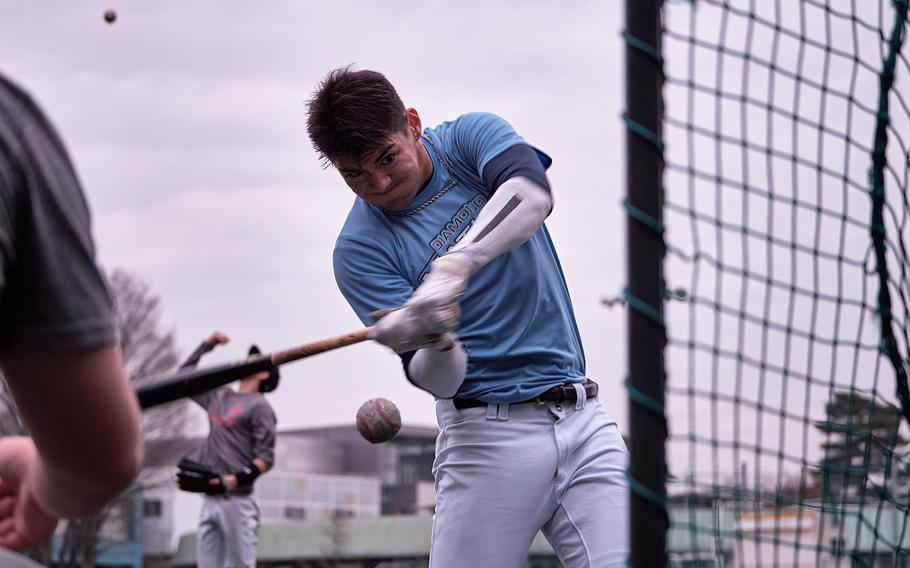 YOKOTA AIR BASE, Japan – It was the most successful baseball season in Yokota history and ended with the school's first Far East title.
This season's team looks much different than the 2015 version.
"You never know what you're going to get from year-to-year at DODDS," head coach Steven Ferch said as he tossed ball after ball into a pitching machine adjusted to provide fly balls for outfield practice. "I'm just happy these guys can catch the ball. I couldn't say the same thing last year at this time."
Six of last year's starters graduated or transferred. Among the returning players are seniors Marcus Henagan and Jacob Mansburger, who's locked centerfield down for the Panthers the last few years.
"We feel that pitching is one of the most important parts of the game and probably the hardest asset to acquire, especially with the hit-and-miss nature of the DODDS season," Ferch said. "We have some freshmen who will most likely be thrown into the rotation. In addition to finally getting Shotah Sprunger to play ball for us this year. I have been recruiting him since his freshmen year. Even though Shotah has not played organized baseball since 8th grade he looks like he has not lost his skills."
The Panthers also gained a catcher/infielder named Woody Woodruff who Ferch said is "…an amazing athlete and truly a tremendously good-hearted individual."
Woodruff is a senior who transferred in from defending DODEA-Europe Division I champion Ramstein where he was All-Europe as a catcher. More recently, he was in Mesa, Ariz., in January as one of 400-some high players around the United States for the Under Armour Preseason All-American baseball camp.
"He's getting a lot of attention, but he is still business as usual, you know," Ferch said. "He's out leading warm-ups, drills and really fitting in. Even with his teammates who aren't at his skill level, he's working with them providing tips he's learned from various professional coaching he's received. It makes my job a lot easier."
Yokota also got another find off the PCS plane in the form of Taylor and Troy Barnes, a pair of veterans of travel ball in Arkansas.
But the road to another D-II title is anything but assured. Zama, which lost out to Yokota in the D-II final after winning in 2014, returns a veteran-laden team led by senior hurlers Keiyl Sasano and K.J. Cruz. Osan also rides its veteran arms, Aaron Misner and Greg Yi, as does Matthew C. Perry with Peace Gates, one of four pitchers coach Frank Macias can count on. Senior-laden Daegu could rise to the top of the Korea crop.
Yokota begins the season Friday in Sasebo, Japan to take on Division II rival E.J. King.
Division I American School In Japan has the set the bar as high as it can go this season; an undefeated season followed by a third consecutive Far East Division I championship.
The Mustangs return six starters, including ace Tyler Sapsford and catcher Kenji Yoshii, from last year's title squad and boast the most cohesive lineup in the Kanto Plain. Sapsford and Yoshii, both team captains this season, will have played more than 7,000 innings of organized baseball as teammates by graduation and hope to carry that chemistry to yet another banner.
"When [Yoshii and I] were sophomores, we had this gut feeling that we could accomplish something big before the start of the season," Sapsford said. "I've seen at lot of potential success here and present on the field and it feels a lot like two years ago when we went undefeated. We have big ambitions and big dreams right now."
This season starts in Okinawa on March 18 where the Mustangs will take on last year's runner-up Kubasaki as well as Kadena and Kanto Plain rival St. Mary's.
"Like Tyler said, we want to go undefeated and that starts by sweeping the Okinawa schools," Yoshii said. "Last year, we slipped a little when we were there. I think we've learned from that and just need to put our best pitching and defense on the field and win some ball games."
Most of the other D-I teams are youngish and underclass-laden, but there are enough individual talents – Kadena's Justin Wilson, Kubasaki's Kristian Palmer and Hunter Chipman, and Kacey Walker and Ethan Husman of Kinnick, who can help elevate the level of play of each of their teams.
Stars and Stripes reporter Dave Ornauer contributed to this report.
---
---
---
---