Yellow Box rolls to Kadena Klassic softball crown
by
Dave Ornauer
October 13, 2005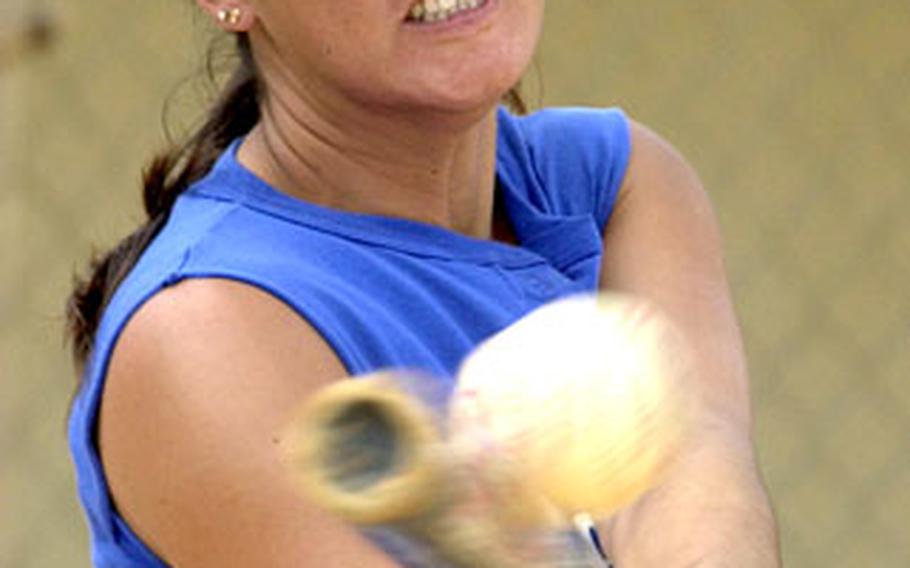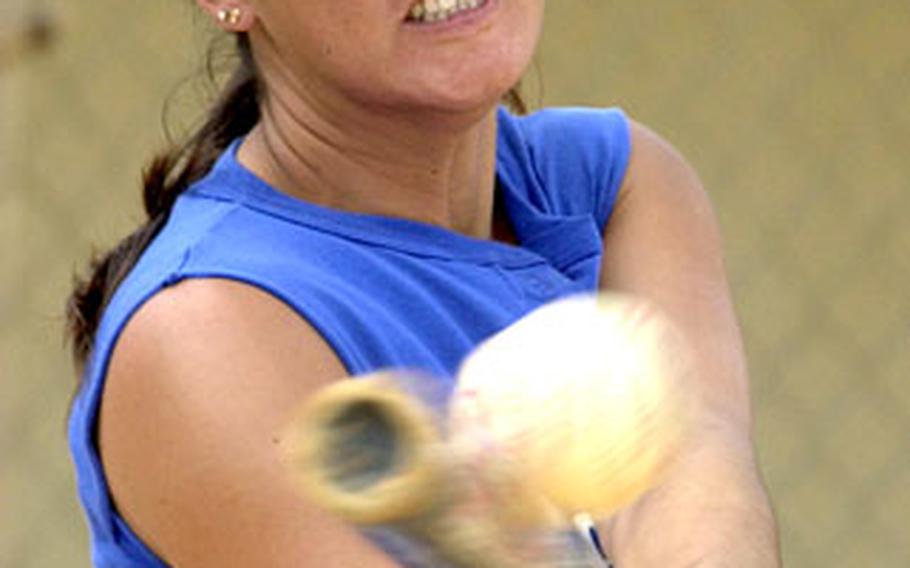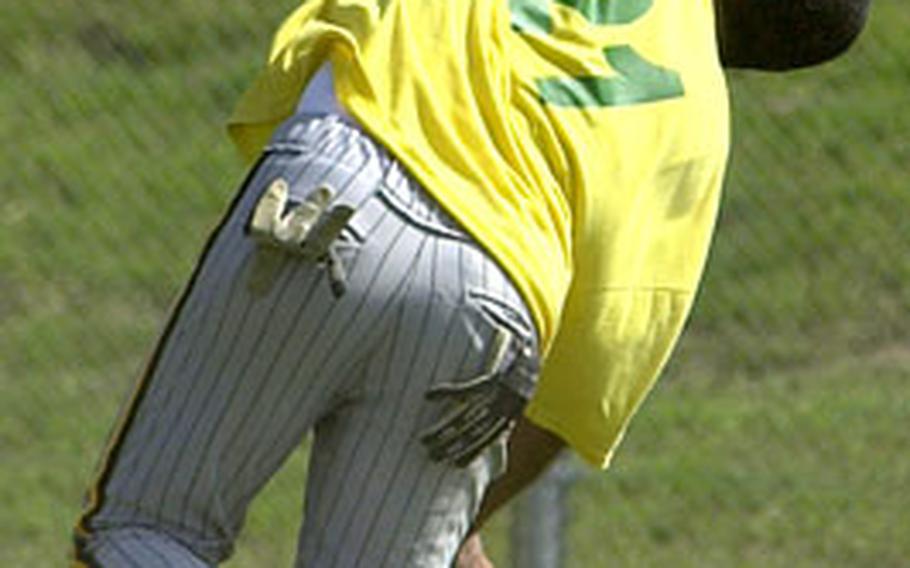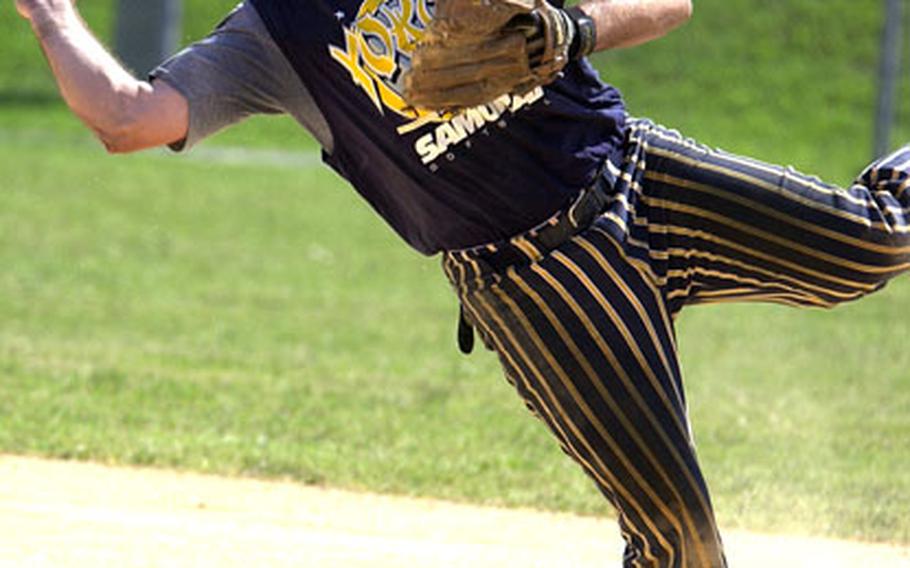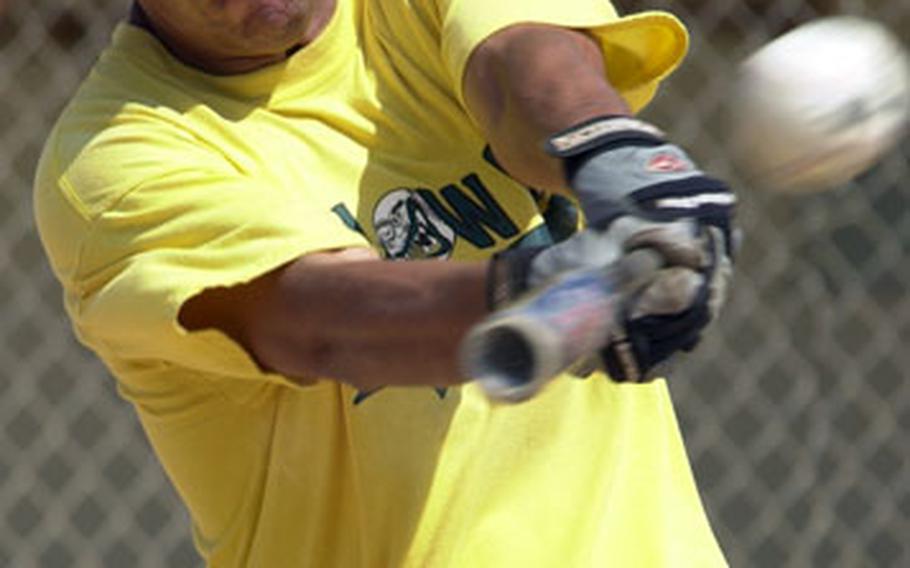 KADENA AIR BASE, Okinawa — Alton Hufstetler's bat provided the fireworks. Chadd Malin's right arm provided the exclamation point. Thanks mainly to those two, Yellow Box of Okinawa remains men's champion in the Kadena Klassic Softball Tournament.
Hufstetler, the men's MVP, belted four home runs and a single and drove in nine runs, while Malin threw out a runner at the plate to squelch a fourth-inning scoring chance to power Yellow Box to a 29-2 pasting of Japan's Yokota Samurai in Monday's championship.
On the women's side, the host Kadena Falcons reversed their 2004 championship misfortune as pitcher Marcy Erickson, the team's regular shortstop, scattered nine hits and allowed no walks and the Falcons' defense performed flawlessly in a 2-1 edging of First Command of Okinawa.
"Straight-up killing the ball," Yellow Box coach John O'Brien said of Hufstetler, who finished the tournament with 14 home runs.
But it was Malin, Yellow Box's left fielder, who likely slammed the door on Yokota, just when it appeared as if the Samurai bats were coming out of a slumber after Yellow Box assumed a 16-0 lead.
With two outs in the bottom of the fourth, Yokota's Damon Wilson doubled. Travis Shoffner then singled to left, and Wilson raced for home — but he was gunned down by Malin's throw to catcher Danny Sullivan.
Yellow Box bats took care of the rest, banging out 34 hits, including 10 homers. Kurt Tom batted 6-for-6, Dan Miller went 4-for-5 with two homers and four RBIs and Kelvin Stanfield batted 4-for-6 with a pair of homers and three RBIs.
Eduardo Santiesteban and Kimo Lampi each had three hits with a homer and three RBIs.
The key inning was the fourth, when Yellow Box sent 11 batters to the plate and took advantage of three errors to score eight times.
For the Kadena women, Monday's victory avenged last year's 16-6 loss to Outkast; many of Outkast's players now play for First Command.
The Falcons won despite coach Al Lozano having to shuffle his lineup due to deployments and transfers.
Besides Erickson, Lozano's regular second baseman Renee Cullen played left field, first baseman Carrie English was at third base and infielder Krinon Moccia played right-center field.
"We work on playing everybody everywhere for when this happens," Lozano said.
"When you have that much talent to move around, that's a good thing," First Command coach Dan Miller said. "We don't have that versatility."
The Falcons manufactured a first-inning run on no hits when Cullen reached second base on an error, moved to third on Erickson's flyout and scored on Tysha Bland's sacrifice fly.
In the fourth, Shannon Thomas reached on a fielder's choice, moved to second on English's single and raced home with the game-winning run on Darlene Rayburn's bloop single to right-center.