Würzburg boys holds off Heidelberg in D-I play
---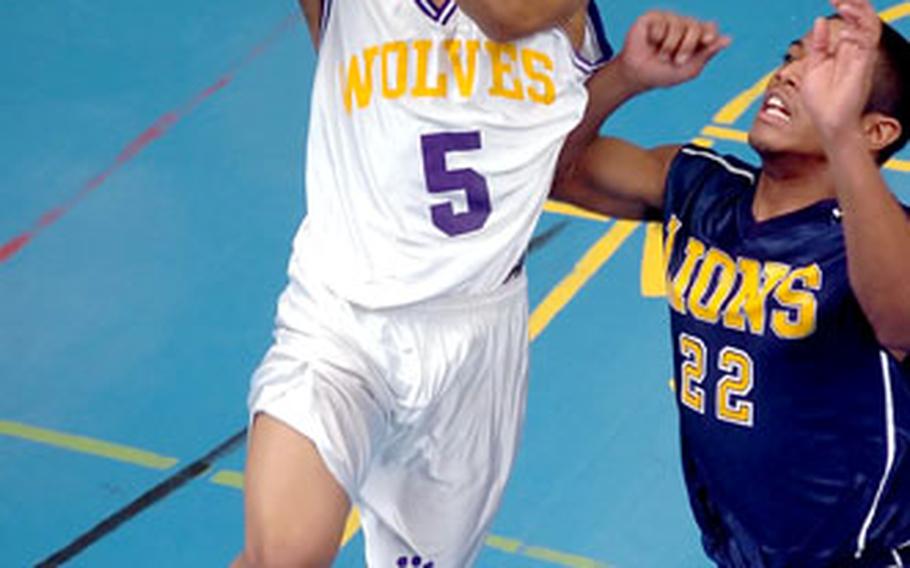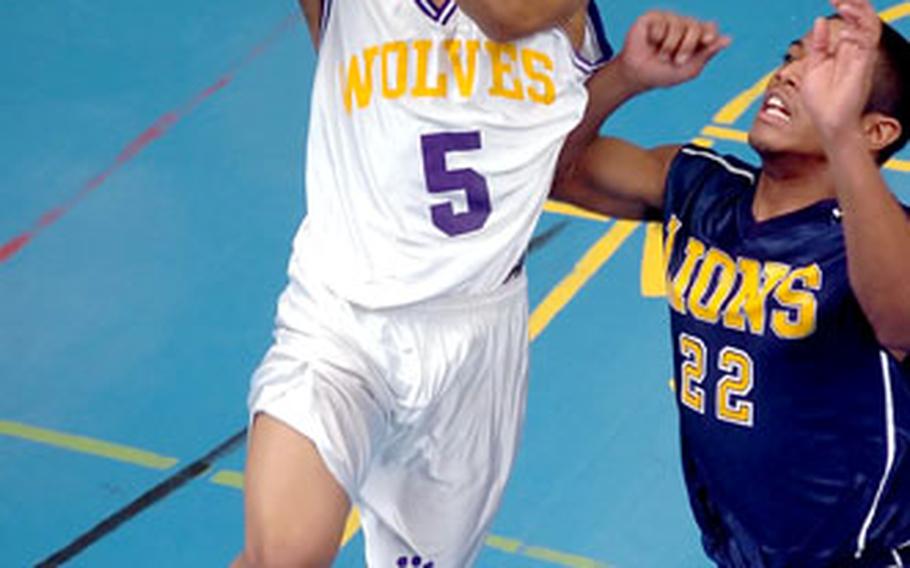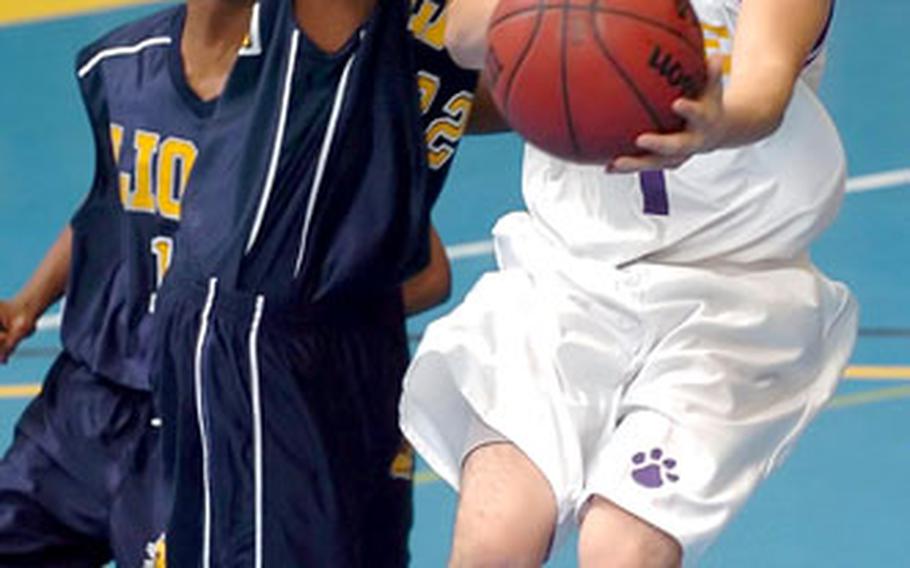 Würzburg jumped out to a 23-14 halftime lead Saturday and then dodged foul trouble the rest of the way to claim a 46-42 Division I conference victory over the Heidelberg Lions.
"We wanted to set the tone," Allen Archie said of the fast start his defending European Division I champions got off to against the host Lions, despite early rough patches.
"We had a little foul trouble," Archie said by telephone, "but Quentin Patterson, B.J. Harvey, Durrell Daniels and Cameron Hoffman came off the bench and played solid defense. It was like we never missed a beat."
Würzburg was coming off a 47-43 nonconference victory over the Lions on Friday night in which it got 13 points from Jonathan Ortiz and 11 from Jamal Johnson.
"That was a huge win for us," Archie said. "Coming in, we were a little worried about how we might play, but our players saw that we could go through our offense and play defense, even in Heidelberg."
Donald Bryant topped Saturday's scoring with 12 points, but Archie had nothing but praise for everyone on both teams.
"Heidelberg really came after us," he said. "They stepped up and we stepped up."
In other boys games of note:
Sigonella 58-65, Livorno 17-23At Sigonella, the Jaguars claimed two courtesy-rule victories and set up a clash of the unbeatens against Aviano.
Bernard Washington scored 18 points and Carlos Quinones 14 on Friday. On Saturday, Quinones led the way with 12 as Sigonella improved to 10-0.
Aviano which will host Sigonella on Friday and Saturday, won three games at home to improve to 11-0. The Saints hosted Vilseck, Patch and Naples for a round-robin weekend and beat all three of its guests.
Hanau 45-58, Wiesbaden 48-48At Hanau, the defending European Division II champion Panthers broke open Saturday's game against their Division I guests with a 26-5 third-period run.
"We were pressing and trapping really well," Hanau coach Tim Smith said of the way his team erased a 28-21 halftime deficit.
Wiesbaden won Friday's game at the line during the final seven seconds, Smith said. With the scored tied, the Warriors' Gerald Castillo hit the first of two free throws for a 46-45 lead. Castillo missed the second, but Wiesbaden's Marcus Lewis was fouled on the rebound. He made both of his shots for the final margin.
SHAPE 53-44, Bitburg 36-39At Bitburg, Quentin Fowler posted 17- and 12-point games to fuel the Spartans over previously unbeaten Bitburg.
"Bitburg didn't show up on Friday night," Barons coach Lin Hairstone said. "We were flat."
The sweep, combined with Mannheim's split at Black Forest Academy, left SHAPE (7-1) alone atop the II-North standings at 3-0.
Mannheim 53-62, BFA 41-67At Kandern, Michael Albright scored 16 points and his Black Forest Academy teammate Nathan Krause 15 Saturday as the Falcons outscored the Mannheim Bison 13-8 in overtime for a 67-62 victory.
It was the first loss of the season for Mannheim (8-1) of Division II-North and the first victory of the season for BFA (1-7) of II-South.
---
---
---
---