Wright still posting big numbers for Zama girls
---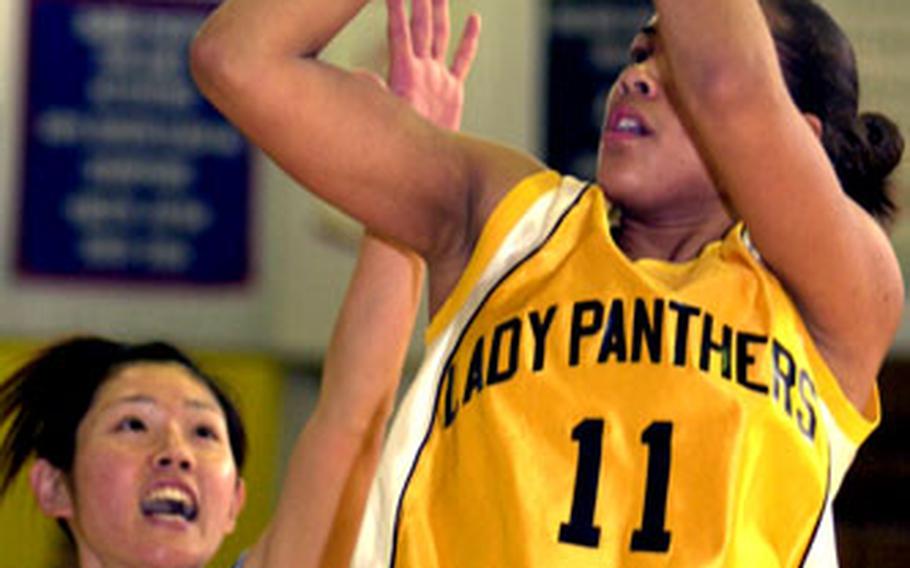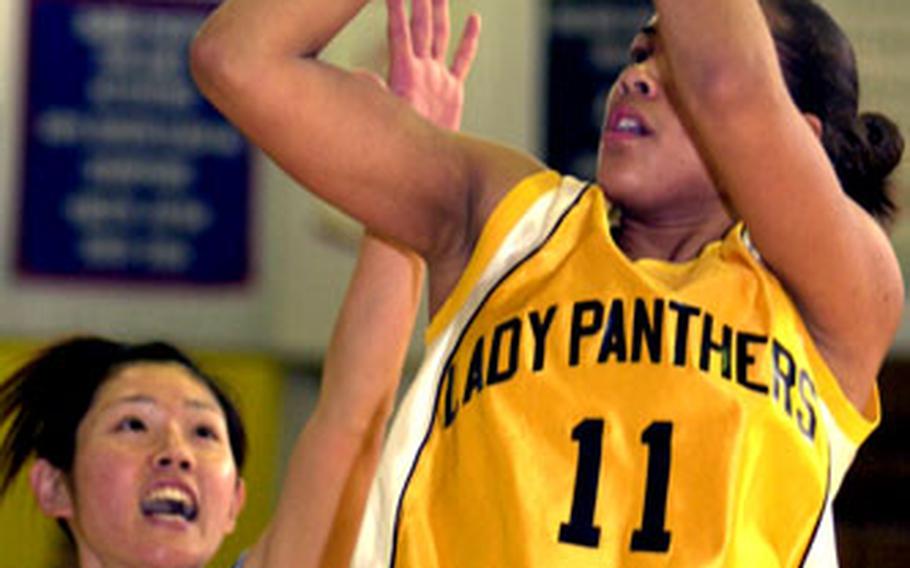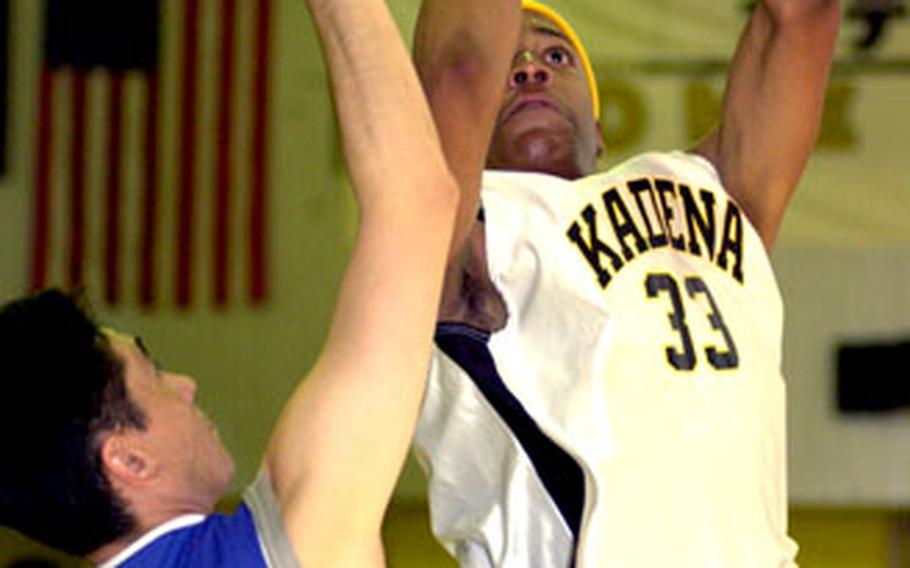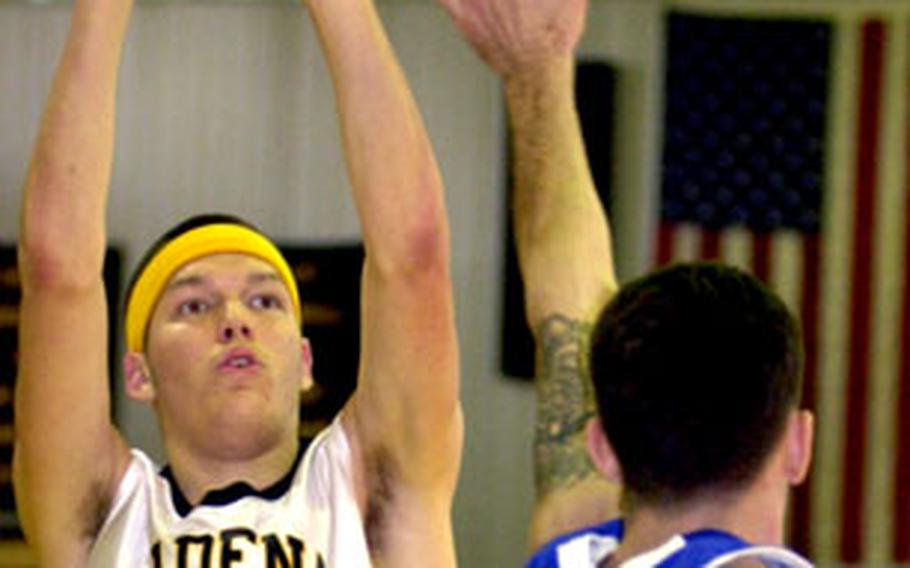 Tiffani Wright scanned the stands for the source of the invective yelled at her.
"Somebody just said a bad word," the Zama American Trojans senior center said, turning to her coach, Veronica Jones, just moments before taking the court against the Matthew C. Perry Samurai in Saturday's Japan Basketball League game.
Wright used that as her motivation, erupting for 38 points, three shy of the Pacific's single-game scoring record, and grabbing 32 rebounds to power Zama past Perry 61-37 for a sweep of the two-game JBL weekend series.
"She was on the warpath," Jones said of Wright, who averaged 35.5 points and 23.5 rebounds in Zama's two victories; the Trojans beat the Samurai 54-28 on Friday. "She went crazy. She was smoking."
Such production is nothing new for Wright, who transferred from Florida in the summer of 2004 and averaged school records of 23.5 points and 16.3 boards to boost the Trojans to a 21-13 record and fifth-place Far East Class AA tournament finish a season ago.
Four times, she exceeded 30 points, twice reaching 38, three shy of the single-game record of 41 set by Yevonne Sears of Robert D. Edgren in Japan in the 2000 Class AA tournament.
This season, Wright simply picked up where she left off, averaging 29 points, three times scoring 30 points or more, and 20 rebounds per game as Zama has broken out of the gate for a 6-0 start, its best in five seasons.
Knowing that Wright was closing in on the single-game mark, Jones sent Wright back in with three minutes left. The Samurai then double-teamed Wright and other Trojans, such as Cristina Eustaquio, hit every shot from outside; Eustaquio finished with 14 points. "She was on fire, too," Jones said.
"Maybe next time," Jones said. "Hopefully, she can keep this going."
Kadena, Kubasaki squads take their lumps against Okinawa club teamsWith most Japanese teams on the island participating in the Okinawa high school championship tournament, Okinawa-American League games are usually few and far between for Kadena and Kubasaki High Schools.
So this weekend, they turned to adult club teams for competition, with only Kadena's girls coming away victorious 81-76 over BC Sports. Kubasaki's boys led by 18 before falling to Tomo-chan's 89-85 and the girls lost to Syokuraku 92-49, while Kadena's boys lost a see-saw battle with Okiso Kensetsu 80-73.
Okiso Kensetsu coach Keith Richardson, a Marine Corps Community Services employee who helps the DODDS-Okinawa district set up OAL games with Japanese high schools for Kadena and Kubasaki, helped set up the club-team arrangement as well.
"Last year, (Kadena boys coach Bob) Bliss said he wanted more games, instead of just sitting and waiting" for the Japanese tournament to finish, Richardson said. "The district and the schools were agreeable to this."
"We like to play better teams," Bliss said, "teams at your level or higher. It helps you improve your game."
"They're better than any of the high school teams we've played," Kubasaki girls coach Bob Driggs said. "They pretty much schooled our players. It was a good experience for them."
Prepared, conditioned Falcons avenge lossWhile most DODDS-Pacific teams took off for the two-week Christmas holiday period, Seoul American's boys practiced throughout and played 10 games, most of them against military teams. The extra work made a difference, coach Steve Boyd said, after the Falcons won 77-61 over Yongsan High School, a Korean team that throttled them 101-48 on Dec. 2.
"It was our best four quarters of play this season," Boyd said of the Falcons, who improved to 13-9 overall by shooting 48 percent from the field and 71 percent at the line. Jamaal Mohn scored 12 of his 20 points at the foul line; Chris Churchwell made six free throws and scored 12 points.
"Hopefully, all the practice, games and conditioning during Christmas paid off," Boyd said.
Yokota grapplers score victory, cast wary eye on ZamaYokota celebrated its first tournament victory of the 2005-06 Japan wrestling season this week, but coach Brian Kitts sounded a warning shot: Zama American will be a program to watch in coming seasons.
"Next year or the year after, they're going to be good," Kitts said of the Trojans, who placed third in the DODDS-Japan duals tournament at E.J. King School, Sasebo Naval Base. "They're in the same boat as we were last year. A lot of tough kids, but inexperienced. The more they wrestle, the better they'll get. They'll be dangerous."
Kitts spoke of a core group of three sophomores, Josh Johnson (122-pound champion), Adam Godfrey (second at 135) and Daniel Polaski (third at 158). Each is expected to graduate at Zama. "That's a solid group right there," Kitts said.
Yokota wrestled with its full lineup for the first time in three in-season tournaments. The Panthers' three returning Far East tournament champions — Patrick Pamintuan, Jason Rodriguez and Zach Dopslaf — won gold medals at 115, 122 and 180.
Kyle Shimabukuro (141), Jim Scott (215) and Reuben Pittman (heavyweight) also struck gold as Yokota outdistanced Nile C. Kinnick 39-31.
E.J. King's David Heitstuman (135-pound champion) was named the tournament's Outstanding Wrestler. E.J. King's Raymond Bognot (third at 122) had the quickest pin, in 13 seconds over Robert D. Edgren's Quinton Andress. Yokota's Phillip Williams (third at 148) also had the most pins in the tournament, three.
---
---
---
---