Wrestlers shaking off rust, working on moves
by
David Hodge
December 3, 2011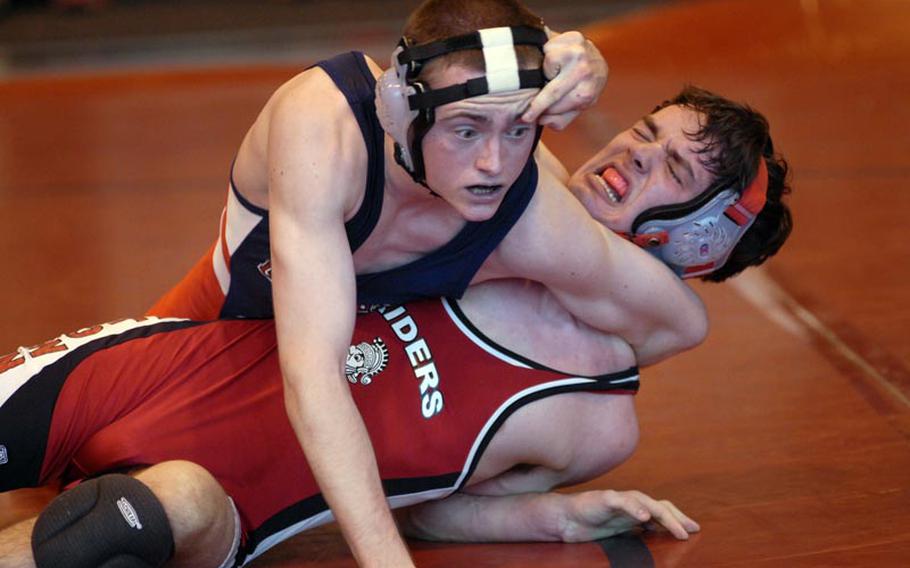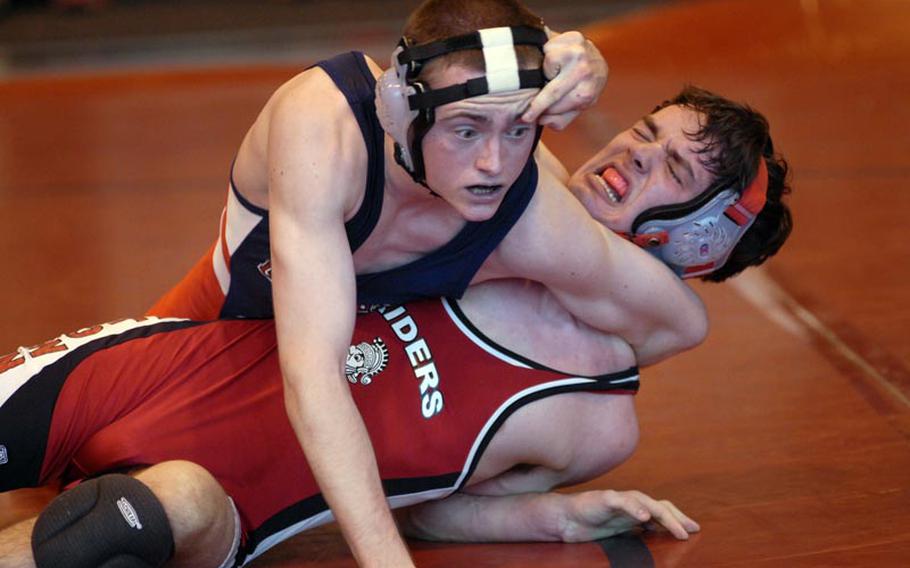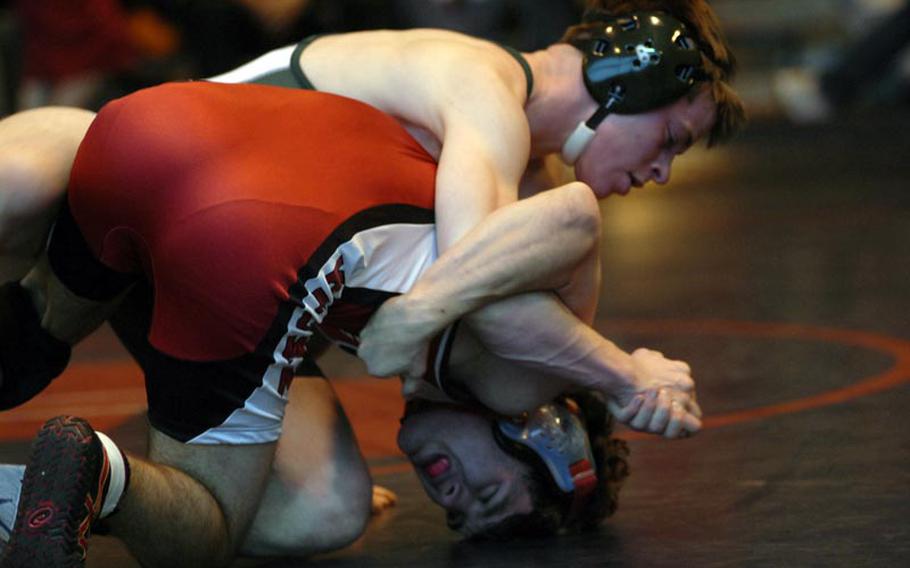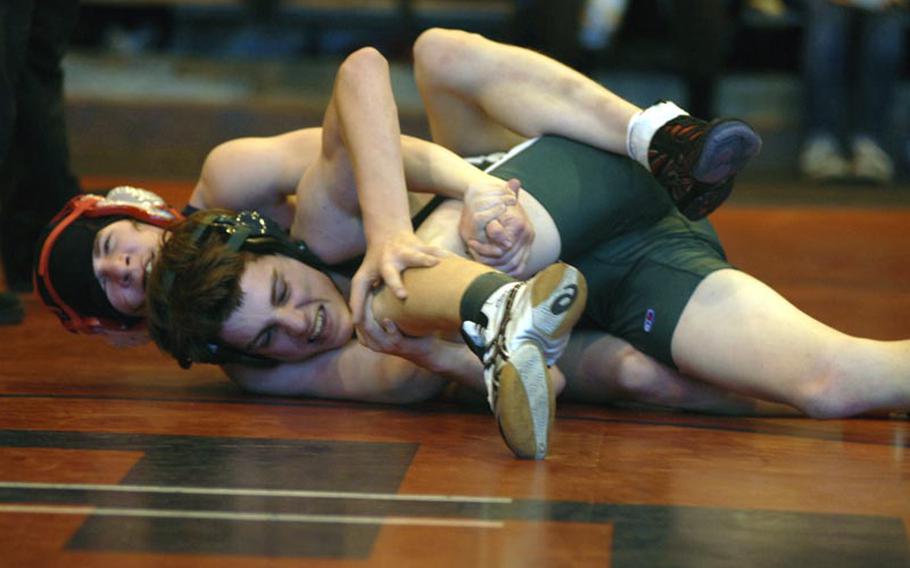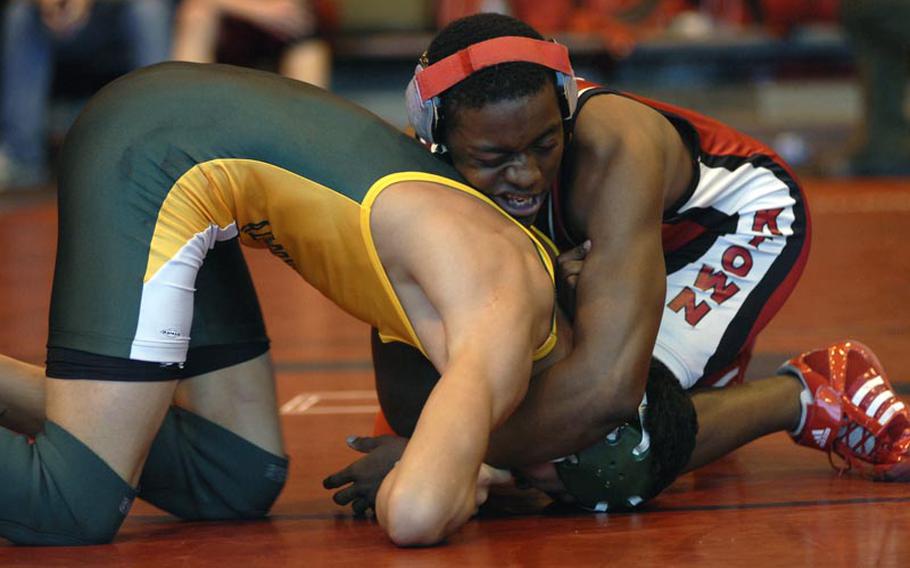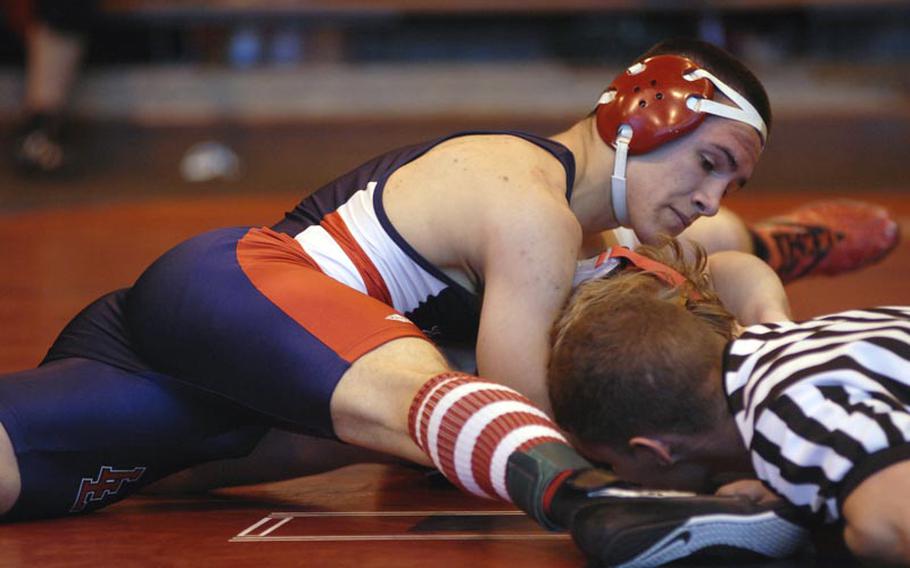 RAF MILDENHALL, England — For the veterans of DODDS-Europe wrestling, it's all about knocking off the rust that accumulated during the off-season, and for many of the newcomers it's time to gain much-needed experience of full-speed competition on the mats.
Five schools converged on RAF Lakenheath in England to battle it out in the first wrestling weekend of the 2011-12 season. Division I teams Lakenheath, SHAPE and Kaiserslautern faced off against two Division III foes in Menwith Hill and Alconbury.
Lakenheath outscored the four other teams with 141 points, followed by SHAPE (88.5), Kaiserslautern (71), Alconbury (41), and Menwith Hill (23).
"I felt extremely rusty out there," returning 145-pound European champion Adam Carroll said after his first match. "It's been a long off season, and I even forgot to shake the opposing coaches' hand after the match."
This season, Carroll assumes the role of co-captain and is already set to address a few problems — such as a move used to avoid being pinned called a bridge — during future practices.
"I've been noticing we need to work on conditioning and technique, but things like that happen every year," he added.
Alconbury's head coach, Bruce Ballard, spent part of the meet identifying a couple of problem areas prevalent in his young squad. "We had a young team last year, and it's even younger this year," he said, noting that his squad has two juniors and the remaining wrestlers are underclassmen.
Among those underclassmen is newcomer Dallin Cazier, who, Ballard said, placed in the top five in the state at his previous school in Alaska. "He's strong, fast and moves well," Ballard added.
SHAPE coach Jeff Hamer also has a young squad — one senior, a sophomore and five freshmen — but said he was pleasantly surprised at their performances Saturday. He said he felt the tournament was good because everything between some of the smaller schools was fairly equal. He too said he identified a few needs amongst his team and will definitely be teaching more about the cross-face and cradle moves during practice next week.