Wrestlers look to "Beast" to see where they're at
---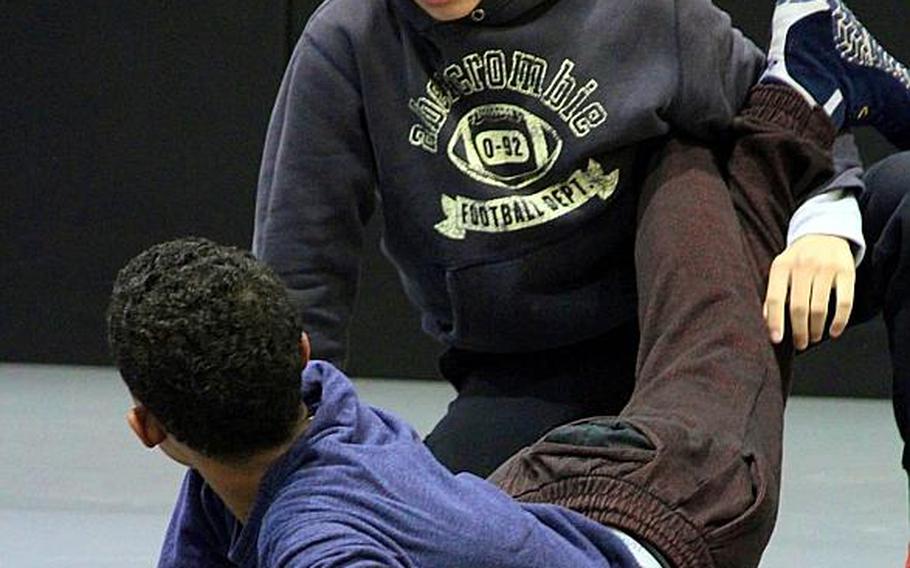 It's been six years since Kadena has won the "Beast of the Far East" wrestling invitational at Nile C. Kinnick.
It's also been six years since the Panthers have won a DODDS Pacific Far East Division I tournament title. It's been that long since Steve Schrock coached Kadena to both the "Beast" and the Far East dual-meet crown.
Kadena hasn't sent a team to "Beast" at all the last four years but will this weekend. And Kinnick head coach Gary Wilson says he takes no comfort in it.
"Scary stuff," Wilson said Wednesday, three days before 12 teams saddle up at Kinnick's "Devil Dome" for the latest installment of what's become the prime preparation tournament for the annual Far East event.
Only two of the 12 teams attending "Beast" will field a full lineup – Kadena and Kinnick, the latter which has won the last two Far East dual-meet titles.
"It's going to be an old-school battle," Wilson said. "I'm excited for it. It's going to be a strong tournament. The traditional powerhouses will all be there."
Besides the Panthers and host Red Devils, the powerhouses include St. Mary's of Tokyo and Kubasaki. Between them, they've won 53 Far East D-I titles, and have been known for years by some coaches as the "Grappling Gang of Four."
Seoul American, the reigning DODDS Korea champion, has three Far East team titles to its credit. Robert D. Edgren of Japan has won the last four Far East Division II tournament titles and has eight total, making coach Justin Edmonds the second-winningest Far East coach in history.
While the Red Devils are riding a dual-match win streak dating back two years, Schrock "has definitely got things rolling down there," Wilson said of a Kadena team that has beaten Kubasaki twice this season.
Still, the Dragons' 25 Far East titles – which leads any school in any sport throughout the Pacific – makes them "no slouch either," Wilson said. "That sends a message – watch out for these guys."
For all the teams attending the one-day modified double-elimination event, it serves as a "stepping stone" toward the Far East, Seoul American coach Ben Pak said.
"You can't put a value on it," Schrock said, adding that his wrestlers – even those not attending "Beast" – showed up every morning for workouts during the Christmas break. "It's great preparation for them."
"Any opportunity such as 'Beast' … is very important for kids to gain tournament experience, something that is not available to us on Okinawa," Kubasaki coach Saleem Malik said. "You're able to wrestle other schools and gain diverse experience and competition."
As an in-season invitational, the event is not funded by DODDS Pacific, which means wrestlers – and their families – have to raise money for the trip, through bake sales, car washes, donations or simply reaching into pockets for extra scratch.
But it also gives those who do make the trip the chance to bond with each other on and off the mat.
Despite his full lineup, "I have no expectations," Schrock said. "I want them to learn, wrestle well, enjoy the experience and get better."
---
---
---
---