Woods salutes military to kick off July 4 weekend
---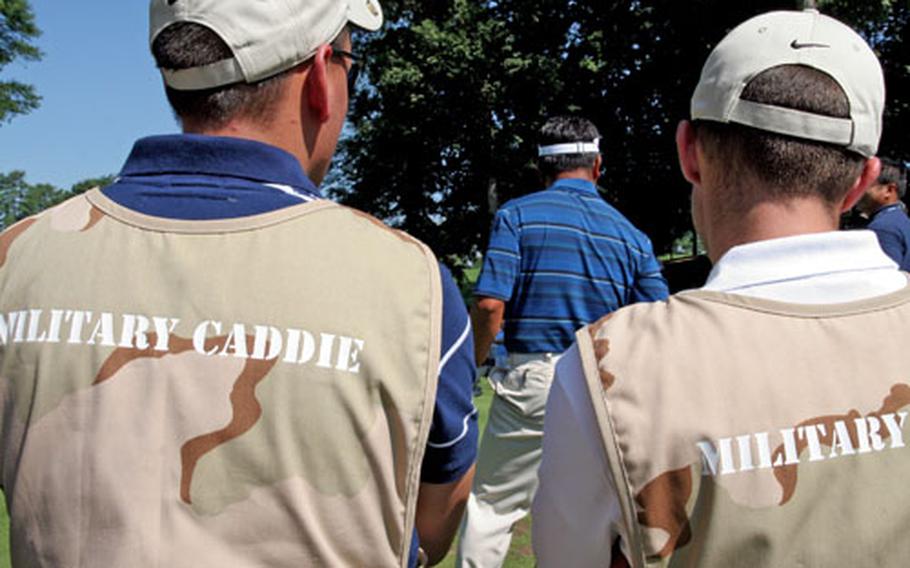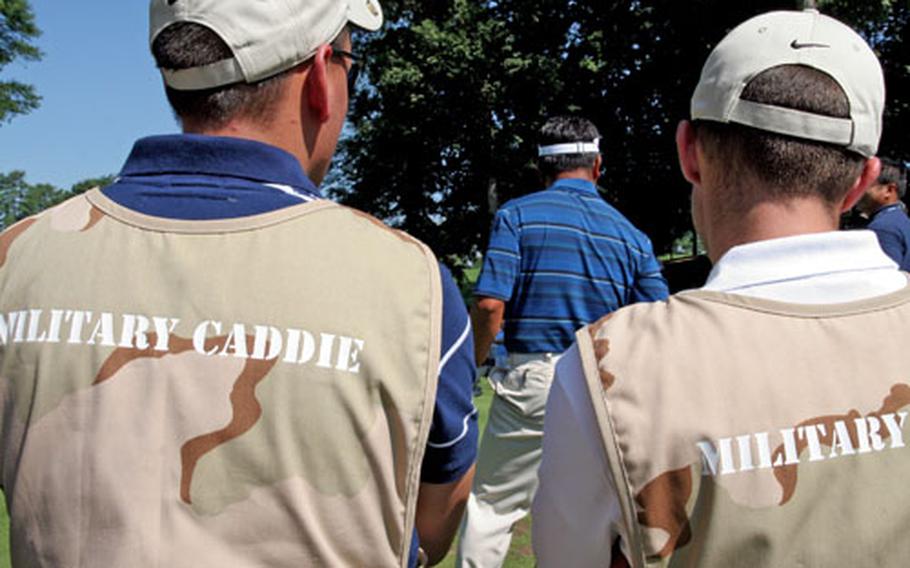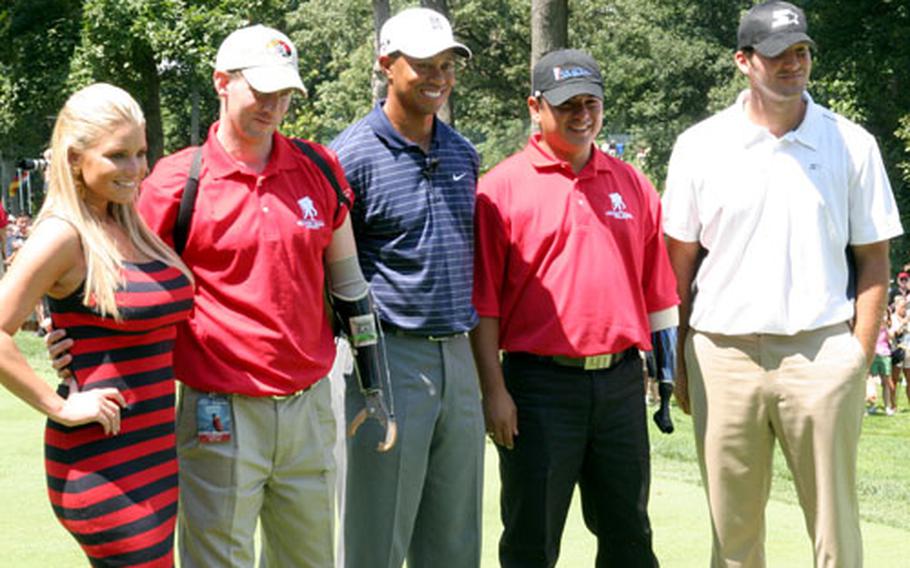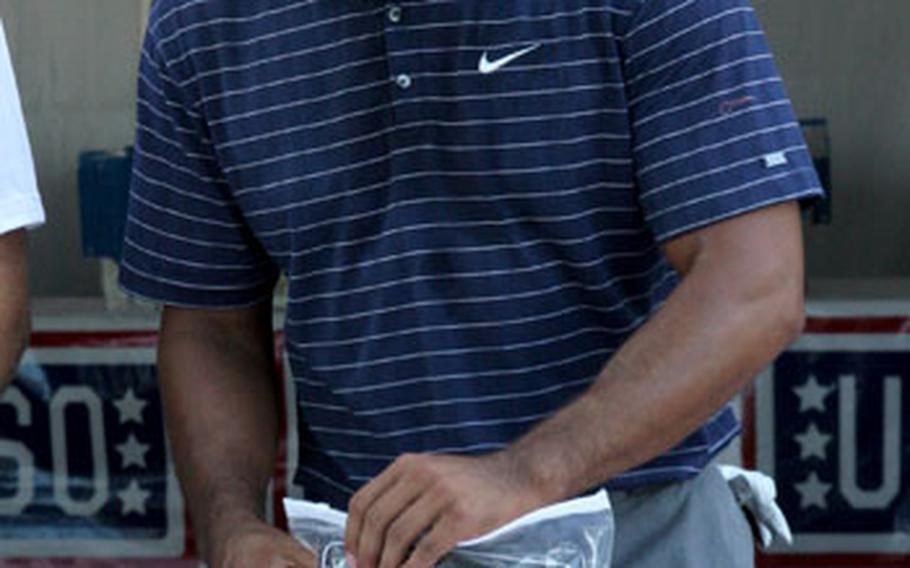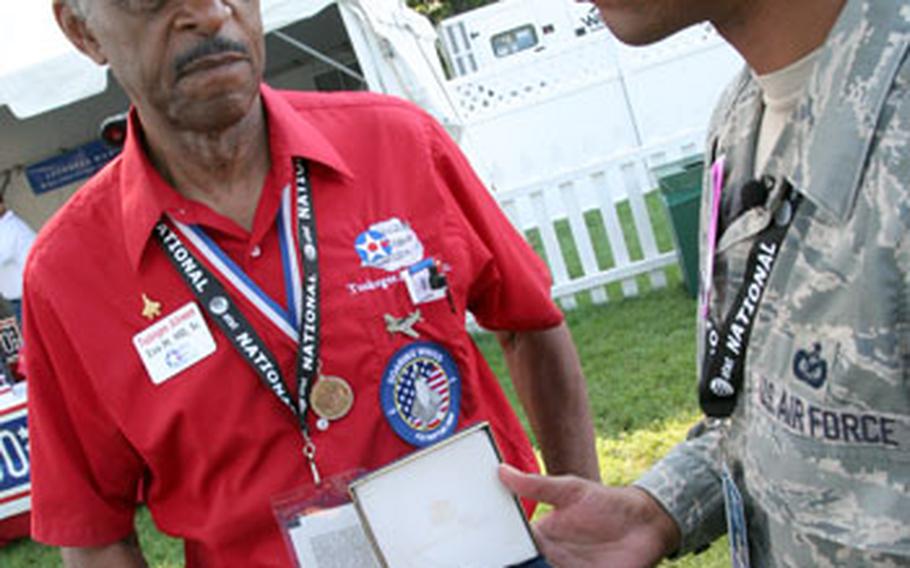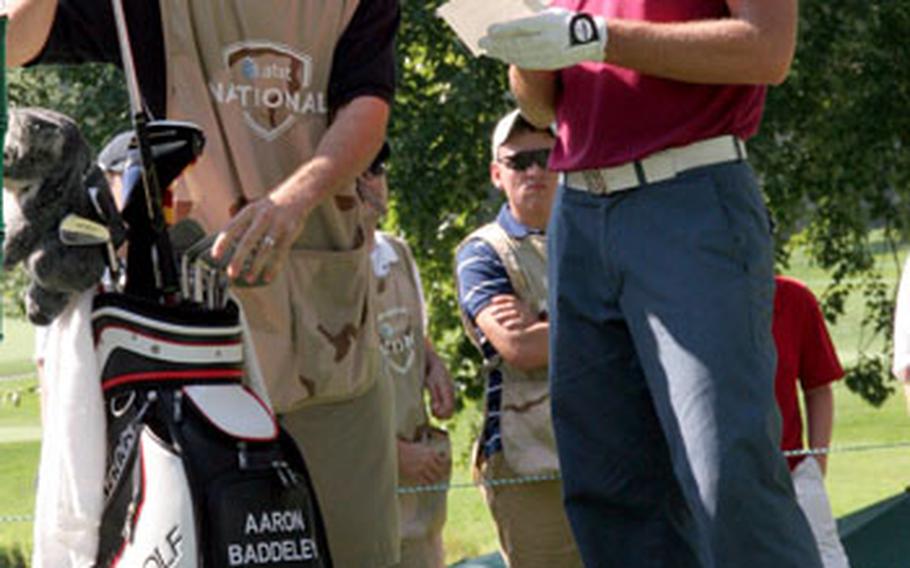 BETHESDA, Md. — In three years, Tiger Woods' signature golf tournament, the AT&T National, has become a summer ritual for servicemembers in the national capital region, and this year it kicks off the steaming hot July Fourth weekend.
On Wednesday, the 101st Airborne Division's Screaming Eagles parachute team delivered the ceremonial first golf balls, leaping with them from a D.C. National Guard helicopter in a 2,000-yard shot to the first tee box, where they landed safely.
There, two wounded veterans, Maj. Ken Dwyer of the 3rd Special Forces Group in Fort Bragg, N.C., and Staff Sgt. Ramon Padilla from Walter Reed Army Medical Center, each with one prosthetic arm, teed up their balls on opposite sides of the best golfer in the world.
Together, they ripped their drives with thousands of spectators silently watching, including bombshell entertainer Jessica Simpson and Dallas Cowboys star quarterback Tony Romo.
Pressure? Right down the middle.
"I think, overall this week, having all the service men and women out there, it makes for just such a special week," Woods said on Tuesday.
A large group from Walter Reed was given special place on the first tee to watch the ceremonies.
"We thought it was only fitting for those men and women to be honored," said Greg McLaughlin, president of the Tiger Woods Foundation.
The tournament gave out 30,000 free tickets to active-duty troops, reservists and Defense Department civilians, and single tickets could still be picked up for free at the gate with a military ID.
Across the legendary Congressional Country Club, military personnel drew spotlights.
More than two dozen servicemembers were selected to be guest "military caddies" for PGA pros on one par 3 in Wednesday's pro-am tournament.
Sgt Matt Hinkley of Katonah, N.Y., said he saw his buddy filling out an application form picked up at Fort Belvoir's golf shop. His buddy only had one form, limited to enlisted men and women, so Hinkley made a copy of the form from scratch to match the original, and then filled it out and emailed it in.
It worked, he said with a sneaky smile.
Ezra M. Hill, an original Tuskegee Airman, posed with wide-eyed spectators at the USO tent. He got a special greeting from Senior Chief Petty Officer M.B. Chambliss, who said he was from Tuskegee, Alabama.
"It's just, you read about it, seeing the movie," Chambliss said. "Knowing you were born and raised in a place with such a historical event makes you pause and say, 'Wow.'"
---
---
---
---