Wintry weather greets teams trying to restart after break
---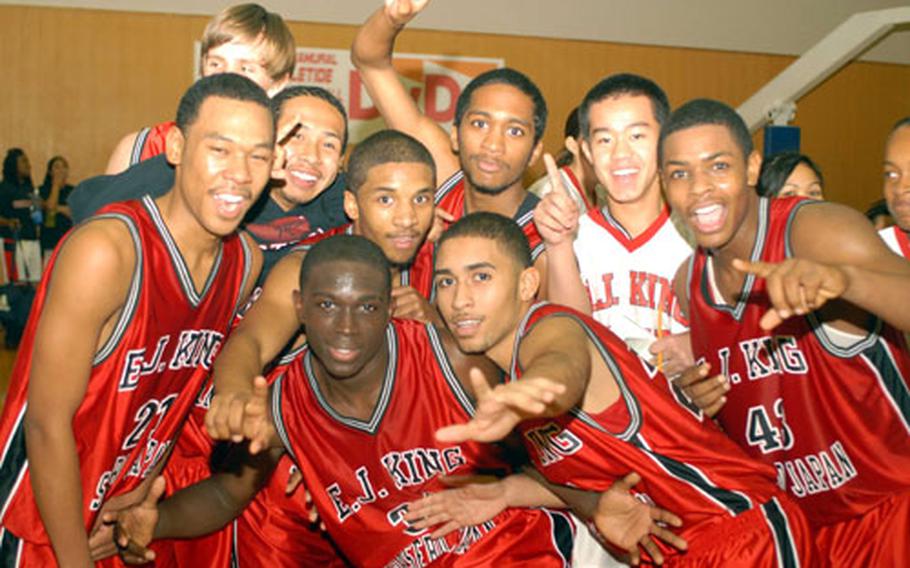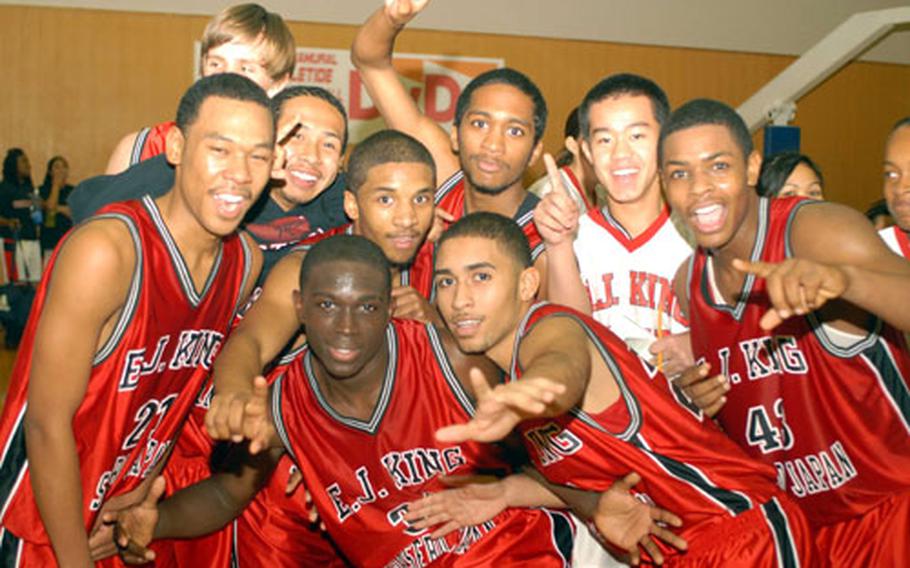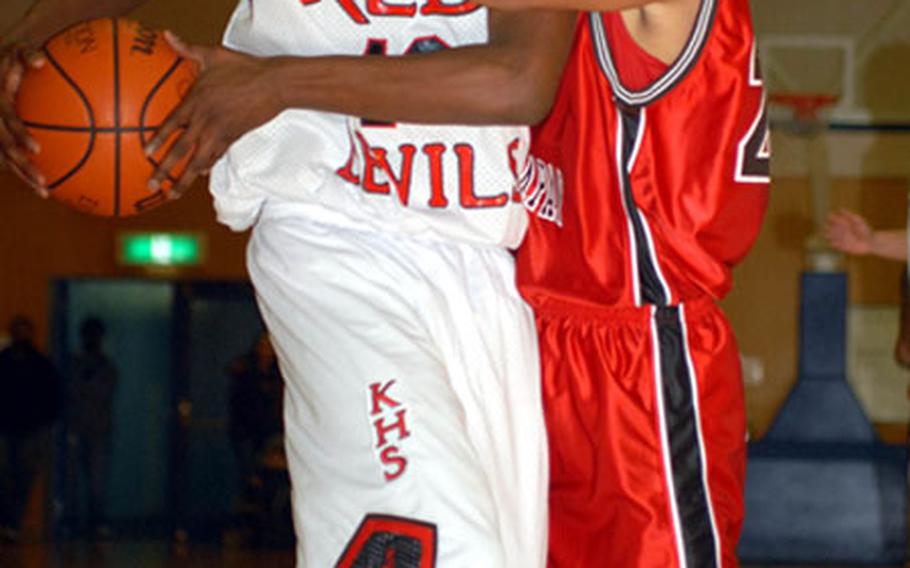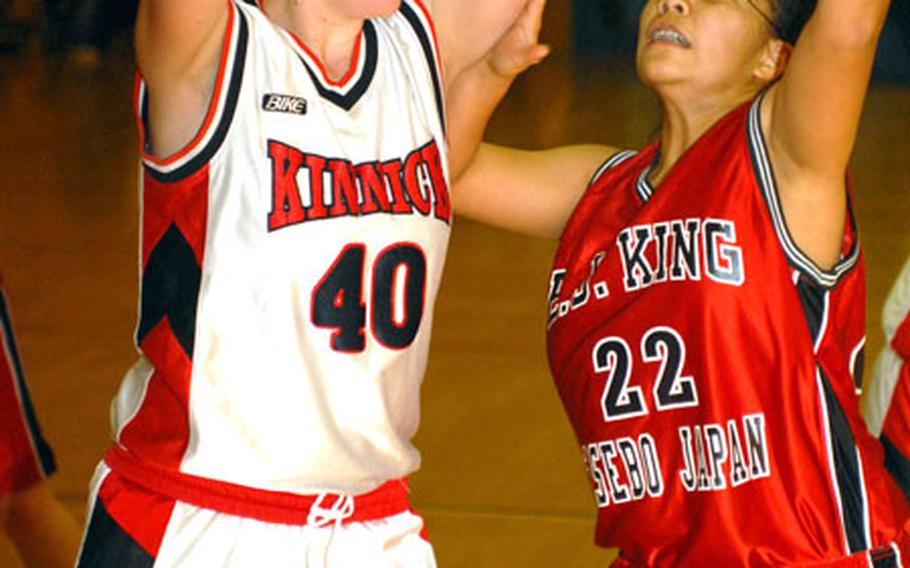 High school teams are back in action after three weekends off due to the Christmas holiday.
Well, almost everybody.
Snow in Korea whitewashed a DODDS-Korea weekend wrestling tri-meet at Seoul American, while Daegu American's home basketball games on Friday and Saturday were scrubbed due to the nasty stuff.
"The weather is not helping us," Osan American athletic director Tony Alvarado said.
Daegu American's wrestling team was directed by base command not to travel Friday to Yongsan Garrison for the tri-meet with Seoul American and Osan American. With seven wrestlers available, Osan said it also would stay home, Alvarado said.
To make up for the cancellation, coaches have discussed adding some extra exhibition matches in next Saturday's tri-meet at Daegu American, Alvarado said.
"There's no room in the schedule" to make up the entire meet, Harden said. The teams are slated to wrestle each other every weekend leading up to the Far East meet Feb. 13-16 on Okinawa. "We'll do our best to work our way around it," Harden said.
Daegu American's basketball teams were to host Korea Kent Foreign on Friday and International Christian-Uijongbu on Saturday in Korean-American Interscholastic Activities Council interdivision games.
While the weather in Daegu was "fine," the weather up north prevented ICS-Uijongbu and Korea Kent Foreign from traveling south.
Osan's administration made the decision to press ahead with Friday's basketball games at Seoul American, despite road condition "amber" (caution) at Osan and Yongsan. Rain, freezing rain and snow were present in both areas on Friday, Alvarado said.
Snow also blanketed northeastern Japan, where Yokota's boys and girls and Matthew C. Perry's girls visited Edgren at Misawa Air Base for a DODDS-Japan weekend basketball series. All games went on as scheduled.
Teams work to shake the holiday blahsThose teams that did play found themselves in some cases trying to shake the holiday blahs and get back into a playing mode.
E.J. King's boys basketball team burst in front of Kinnick by 15 points before the Red Devils caught up in the fourth quarter. After eight lead changes and nine ties, Keith Williams won it for King with a bank shot with 1 second left.
"We came out strong, but then we got sloppy, Kinnick executed the fundamentals, ran plays effectively and made a good run," Cobras coach Daren Schuettpelz said.
"It's a matter of gauging how much stamina we have. And fundamentals, coming to the ball, pump fakes on passes — we have to execute fundamentals," he said.
Communication and stern defense were keys to Kinnick's girls rallying from a 10-point deficit to edge the Cobras 38-32, Red Devils coach Henry Falk said.
"Shutting down No. 22 (Kristia Suriben) and No. 23 (Rizalina Suriben); we were losing until then," Falk said. "We have to talk to each other, listen, help each other out, not be selfish. If we do all that, we'll play well."
Some teams saw action over the holidays, such as Kubasaki and Seoul American in the finals of last weekend's New Years Classic at Yokota, won by Kubasaki 73-72.
Seoul American rebounded from that defeat to pound Osan American 64-28.
"You have to be concerned with the team's mental state" following a New Years Classic final which Seoul American led by 15 points, coach Steve Boyd said. "It was a devastating loss, for me as well as the players."
He gave his team two days off, then went back to work on Wednesday. "You could see the attitudes were better," Boyd said.
Kubasaki resumed its post-holiday workouts with a renewed sense of dedication, coach Jon Fick said. "There's still a sense of wanting to get better going into February" and the Far East Class AA tournament at Seoul American, Fick said.
---
---
---
---