Far East baseball
Winning arms race is key for baseball tourneys
by
Dave Ornauer
May 11, 2017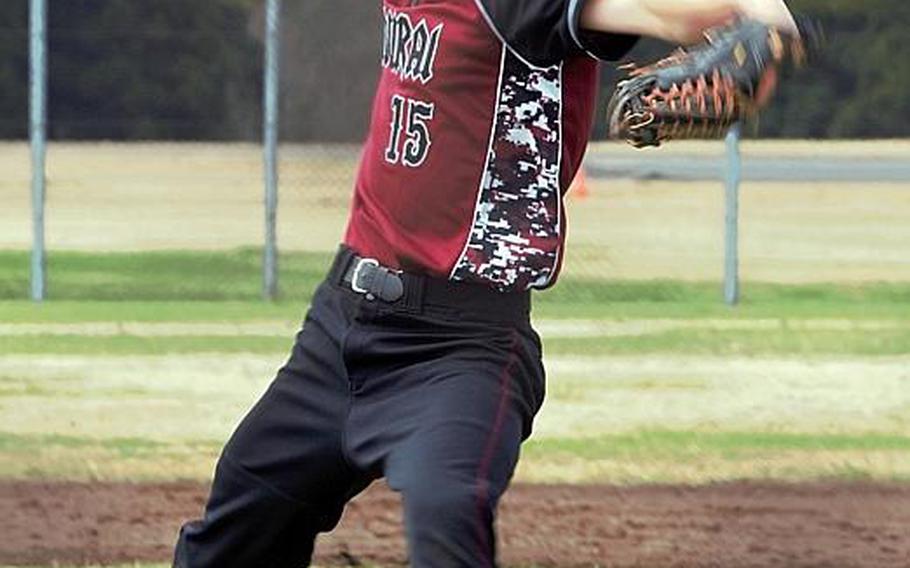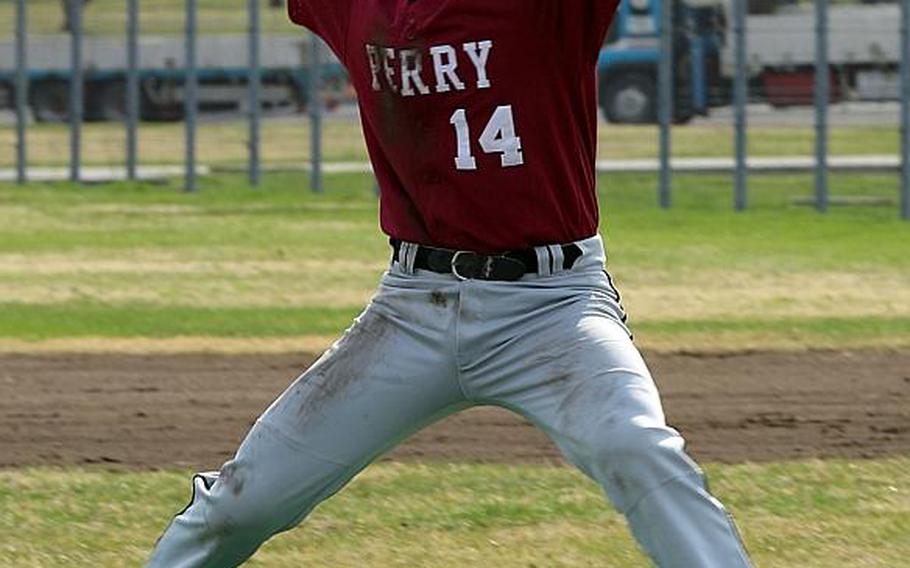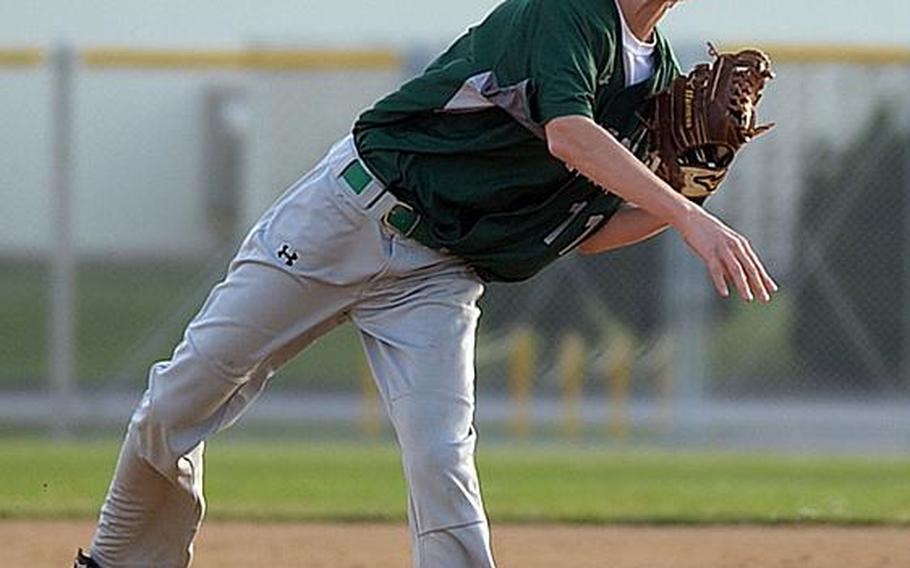 CAMP FOSTER, Okinawa – Baseball coaches can sometimes be fanatical when it comes to numbers.
There are plenty of those on offense, but there's also errors and pitch counts on defense.
Come next week during the Far East division I and II tournaments in Korea, coaches will be following the latter for another reason – pitch counts are now limited by tournament and National Federation of State High School Associations rules.
Depending on how many pitches are thrown, up to 129 for the tournament, a pitcher might have to stay away from the mound anywhere from one evening to two days – most of the tournament.
And coaches and pitchers say that will put a strain on rosters already limited by DODEA rules to 13 players.
"This is going to be quite the obstacle for a lot of us," said coach Pete Soto of rebuilding Kubasaki.
The six-team D-I tournament at Seoul American format calls for five round-robin games and single-elimination, while the seven-team D-II tournament at Humphreys features a straight double-elimination format. Some teams may play as many as eight games.
Both tournaments begin Monday and continue through Wednesday afternoon.
"We need to have more pitchers who can go out there and pitch effectively," said Shanon Hyde, a freshman on a Kubasaki team that has just one player – Hyde – with any kind of playing experience prior to this season (Virginia middle-school ball).
The Dragons lost all four games they played this season to arch-rival Kadena by wide margins – 70-0 combined.
Kubasaki's pitchers averaged 90 pitches per game "and we've been going three innings, so I'm a little worried about it," Hyde said. The new rules, as written, favor teams that have four or five solid pitchers, Hyde said, "and I don't feel that's the case out here."
Coaches chiming in said teams must field as many as nine players who can pitch among the 13 on their rosters.
Coach Boe Roberts of D-I favorite Kadena said he put it to his players, who told him the Panthers need to save their best four pitches for elimination, use five others to get through round robin "and just outhit everybody."
Kadena faces three-time defending champion American School In Japan "right off the bat, so do I burn my aces then or just wait it out?" Roberts said. "You just have to get more (runs) than they do."
D-I tournament director Ben Pak of Seoul American acknowledged that there can be a strain on pitching staffs with the limited rosters and the cap on pitches – "There's a safety factor involved, I get that," he said.
"But you're at a Far East tournament, you're there to play games. I want every team to have the opportunity to play all the other teams," Pak said.
With round robin games limited to four innings and/or 80 minutes, "that's 20 innings," Pak said. "You have to strategize" as a coach. Elimination games go a full seven innings.
Pak said he was "willing to discuss" the format during Sunday's pre-tournament coaches' meeting. "I'm open-minded to that."
Both the D-I and D-II tournaments are being held in Korea for the first time since 2012, when Seoul American won the D-I and Robert D. Edgren the D-II in the combined tournament at Camp Carroll.
The Mustangs are chasing their fourth straight D-I title, while Yokota gives chase for its third straight D-II.
Twitter: @ornauer_stripes