Williams, Grosselin capture Europe crowns
by
Rusty Bryan
October 26, 2003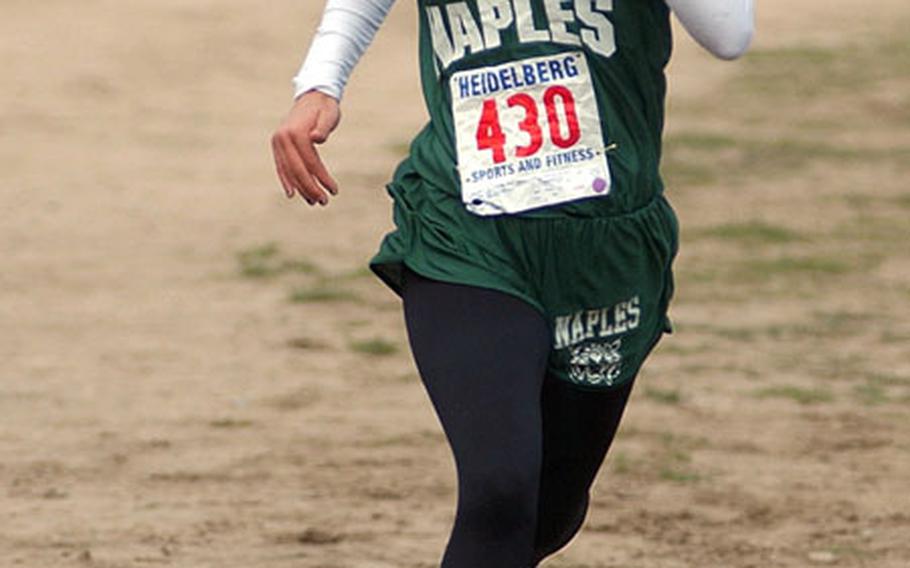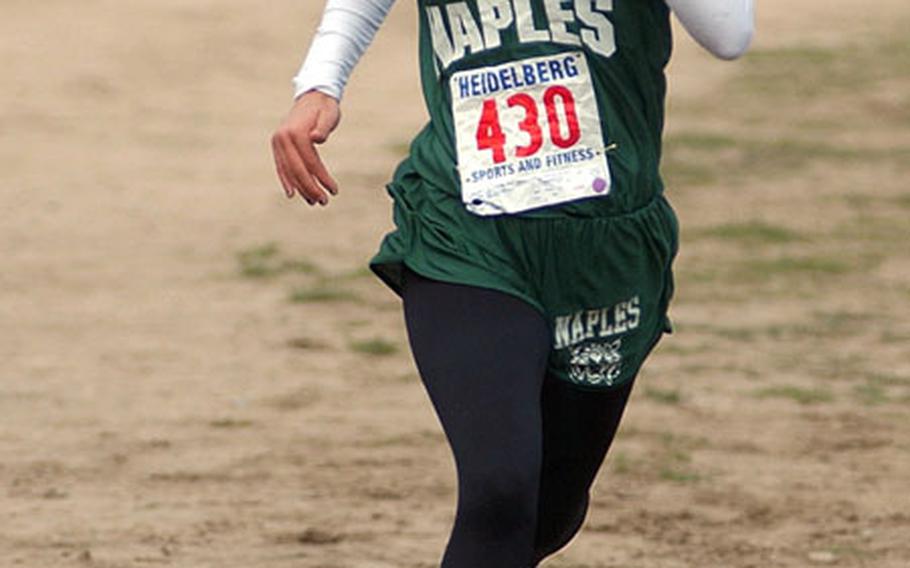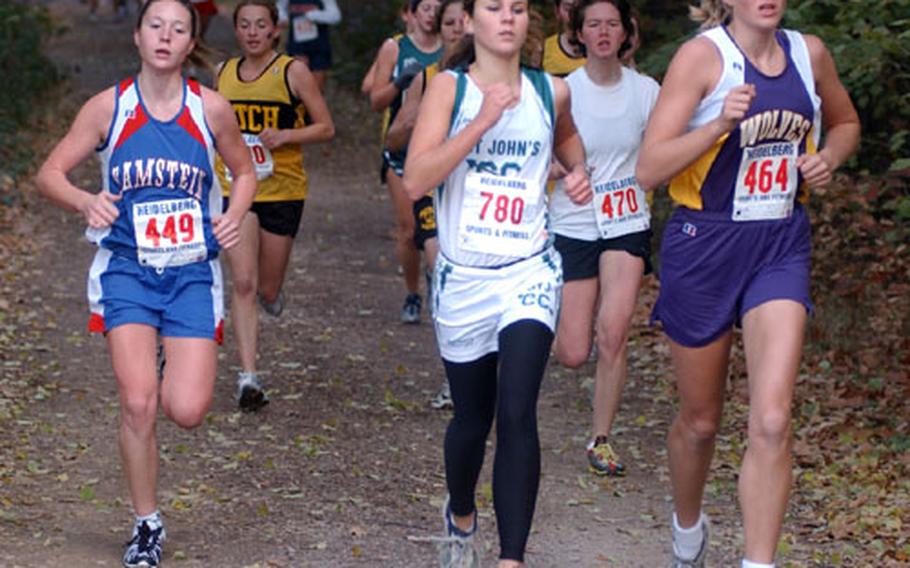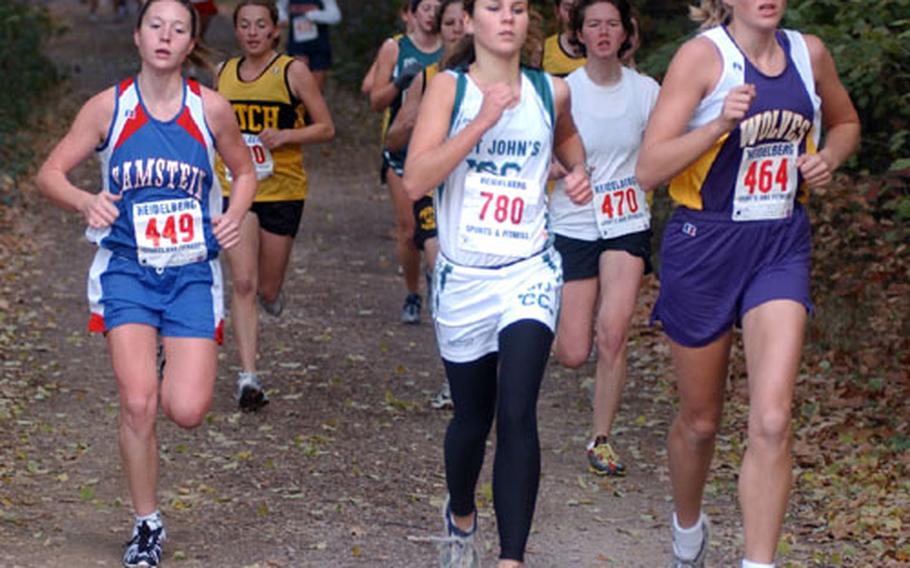 SCHWETZINGEN, Germany — Naples sophomore Charity Williams and Ramstein senior Kenny Grosselin claimed the 2003 European high school cross-country titles Saturday.
Williams led from the outset and won her race by nearly 200 meters over Ramstein junior Beth Nielsen in 19 minutes, 37.71 seconds. Grosselin beat David Forte of SHAPE by 31 seconds in 16:35.03 over Heidelberg's hilly 5,000-meter course at Tompkins Barracks.
Not hilly enough to suit Grosselin, who had Forte on his right shoulder for the first 3,000 meters of the race. But there were enough hills for Grosselin to separate himself from the tenacious Forte in the late going.
"I charged out when we came to the hills," Grosselin said. "I tried to create an advantage."
He did, returning to the gallery's view with his narrow lead expanded to 14 seconds going into the final kilometer on a crisp, sunny day.
Unlike Grosselin, Williams led wire-to-wire, enjoying substantial leads most of the way.
That didn't prevent her from a couple of bouts of nerves along the way.
"Every time I'd hear leaves rustle, I'd get intimidated," Williams said. "I'd think some one was gaining on me."
Nielsen didn't feel too badly about finishing second. She said Williams sparked her to a personal-best time of 20:18.08.
"I dropped about a minute from last year," said Nielsen, who is in just her second season of cross country. "I had her in sight all the way and she pulled me along."
Patch romped to the girls' team title, even though injured sophomore Bona Jones, the defending champion, had to settle for fourth in 20:54.06. Rachel Hamilton was third in 20:36.65 and Madelin Cummings, Jessica Russell and Robyn all finished in the top 10 to help Patch to a team score of 30, 43 points ahead of Ramstein.
On the boys' side, Ramstein placed Parker Cowles third at 17:14.74, Noah Sheppard fifth at 17:25.94, and Danny Edwards ninth in 17:36.65 to win the team title with 27 points, 56 ahead of runner-up Heidelberg.
---
---
---