Will home teams again have edge in Far East Class AA?
by
Dave Ornauer
February 19, 2006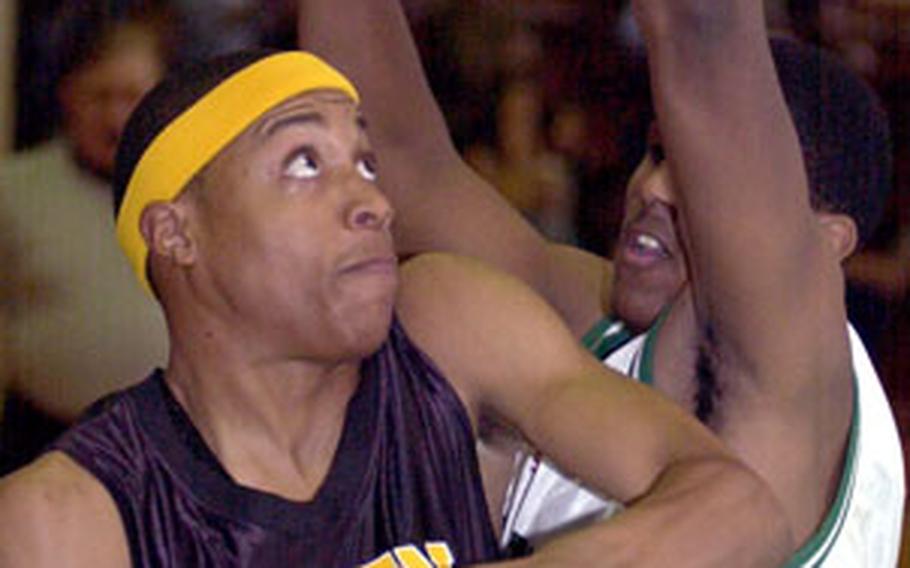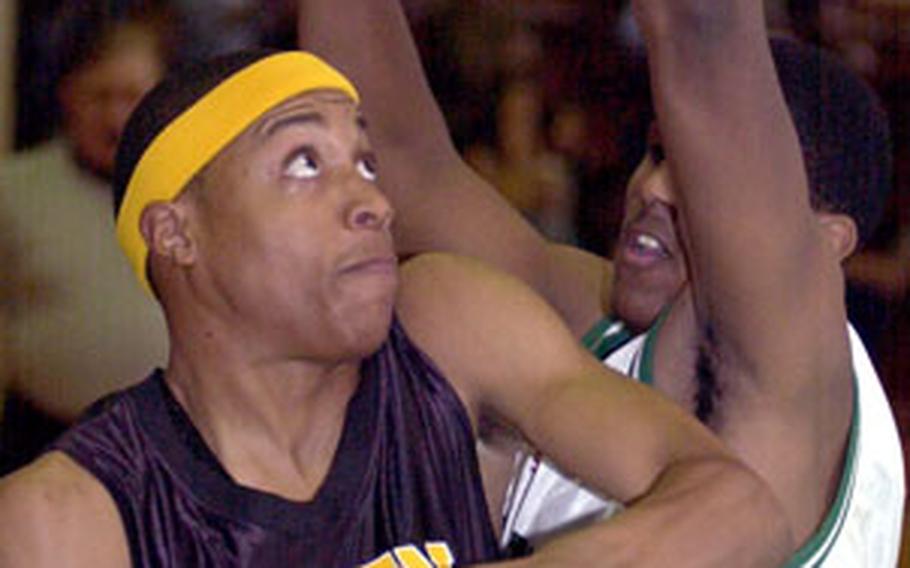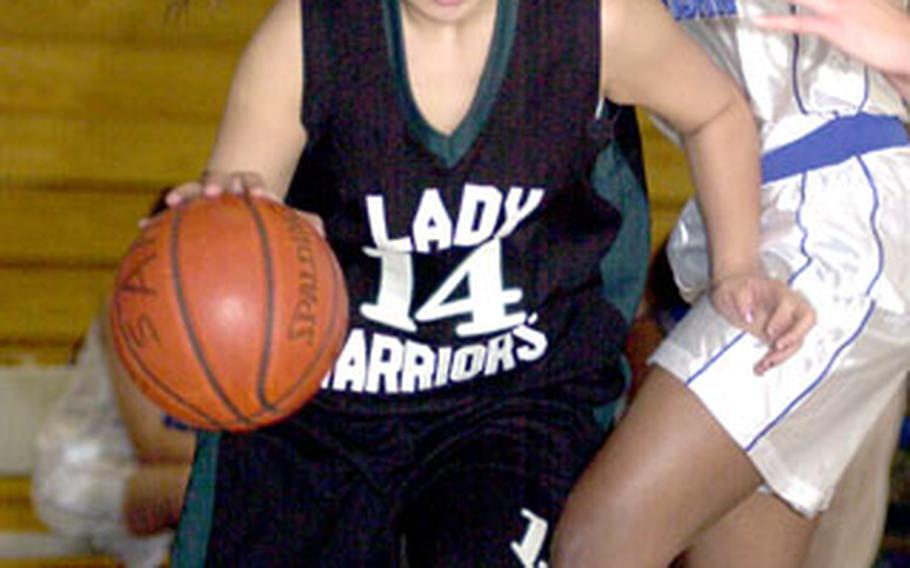 The numbers tell it: Teams that play host to the Far East High School Class AA basketball tournaments get a significant boost from the homecourt advantage.
Since 1982, 17 host teams played in the large-schools boys championship game, winning 11 times. On the girls side, 14 hosts made it to the final, winning nine times.
No team seems to have benefited more from "home-cookin'" than the Kadena boys. The defending Class AA champions made it to the final eight times since 1984 and took home the championship six times.
"History shows (we've) been competitive at Far East," Panthers coach coach Robert Bliss said.
But, depending on the coach, homecourt advantage is a true, relevant help ... or hooey.
"A lot of those intangibles are overrated," Bliss said. "The team with the best talent that plays up to their ability is the one that wins. The cream always rises to the top."
At home or away, coaches must keep tabs on their lineups, player injuries and eligibility, team chemistry — all the factors that comprise a winner, Bliss said.
Still, host-team coaches don't have to arrange air travel and ground transportation and billeting or ensure players meet established curfews, complete homework assignments and are cared for in case of injury or illness.
"It's a lot easier to be at home," Seoul American girls coach Charlotte Hicks said. "I don't have to do three jobs, be their mom, their teacher and their coach.
"When you get to later in the week, you can see the difference," she added. "The kids are definitely less tired at home than when you're on the road. I'm glad we're at home."
But such home-court perks haven't seemed to help DODDS teams in the small-schools tournament.
Recent Boys Class A tournaments have been parades for international-school champions.
"They're very well disciplined," Taegu American boys coach Chance Wilson said of international schools such as 2005 champion Faith Academy, 2004 champ St. Paul Christian and 2002 champion Morrison Christian Academy. "They look like they play year-round and they've played together for awhile. … We always have so many new kids. … It's hard to plan as a team."
Pusan American, average enrollment 45, hosted the Girls Class A tournament from its 1990 inception until 2005. Only in 1994 did the Panthers make the finals, winning behind Taegu American transfers Cathy and Cindy Wares.
And Class A DODDS schools' player pools are smaller.
In the Korean-American Interscholastic Activities Conference, "Pusan is considered a Division II (small) school. … They don't see the caliber of competition they need to prepare for Far East," said Daryl Chandler, Taegu American girls assistant coach.
With Taegu American hosting its first Girls Class A, Chandler said he hopes his Warriors will get the sort of boost Class AA home schools have enjoyed.
"Any time you perform before the home crowd, it gives them a little incentive, " he said. "You sleep at home, you have the comforts of family. You can recover better at home."
Yet what Chandler called the "distractions" of teen life sometimes outweigh such benefits: "The boyfriend, there may be a problem at home with the parents, all the little things you leave behind when you go on the road."
The bottom line at the end of the day, Bliss said, "is who plays the best basketball."
Far East FAQs
Need the wheres and the whens of this year's Far East High School Basketball Tournament? Click here.